North-east soap and skincare firm launches lockdown caring box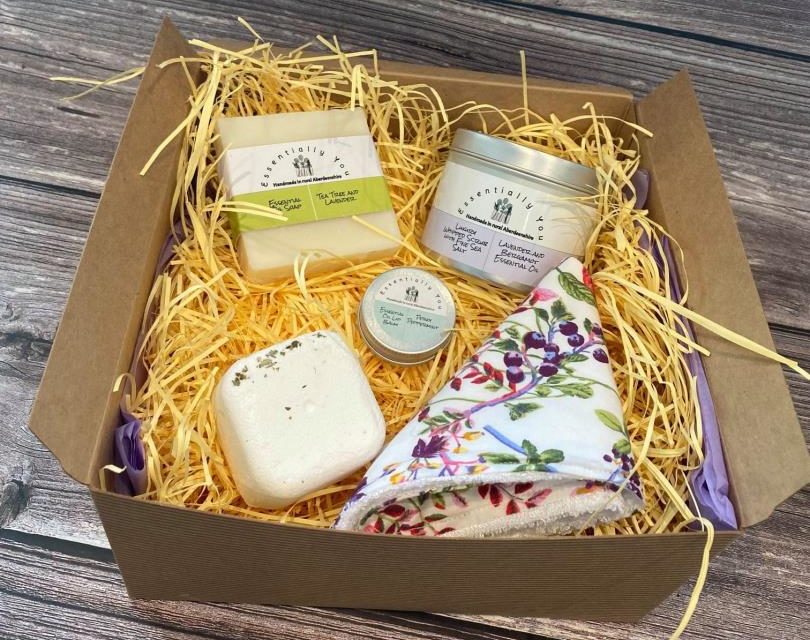 A north-east soap and skincare firm has launched its latest product – a lockdown caring box.
Essentially You, founded by mother-daughter duo Diane and Molly Heath, is now offering the caring box on its website.
Priced at £20, the box contains everything you need to stay safe and relaxed during this new lockdown.
Contents include a piece of anti-microbial soap to keep hands clean and moisturised, a shower steamer of your choice, a lavender and geranium whipped scrub to keep skin healthy and smooth, lip balm to leave lips feeling smooth and plump, and a bamboo cloth to use to gently clean the skin.
Customers can select which moisturiser, steamer and lip balm variant they would prefer.
10% of all proceeds will go to the NHS.