North-east entrepreneur Jess Smit shows how to combine ethics with beauty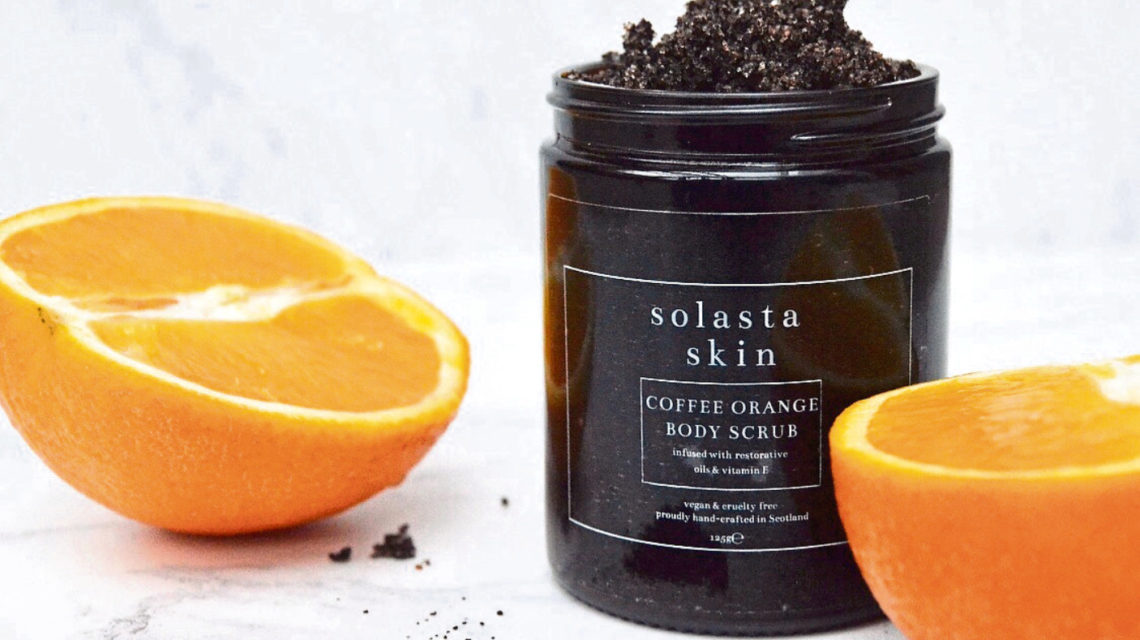 Combining her passions for veganism, the environment and skin care, Jess Smit was ready to take the north-east beauty scene by storm.
Based in Aberdeen, Jess has been running her own up-and-coming skin and body care brand for the past year, comprising a range of hand-crafted products that are both eco-conscious and vegan.
Proving a huge hit on global online marketplace Etsy, Solasta Skin has been tried, tested and praised by individuals across the UK.
From invigorating body scrubs to soothing facial and body oils – with scents including coffee orange, rose and gingerbread – not only are the luxurious products rejuvenating and nourishing, but they'll leave you feeling relaxed and de-stressed too.
Jess, who is a "self-confessed skincare addict", has been vegan for over four years now.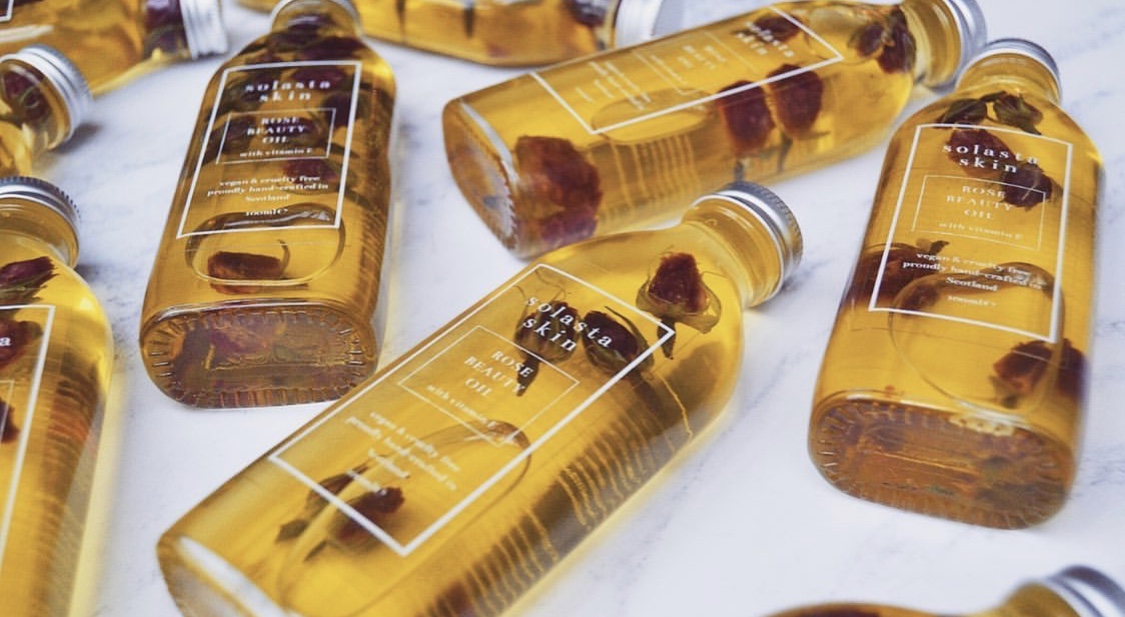 She became invested in searching for beauty brands that shared the same values as her.
"I have a full-time job in recruitment within the oil industry, but that hasn't slowed me down in developing Solasta Skin," Jess said.
"I began working on my brand in the spring of 2019, launched the official Instagram account in September 2019, and released my first product just two months later – so I had a busy year.
"The main driver behind starting the business was down to my own struggles when searching for vegan beauty products that ticked all the right boxes.
"I wanted to combine my passion for our planet and veganism with my love of skin care, as well as share with people the wonders of natural ingredients and what they do for your skin."
The entrepreneur has been making her way through a part-time skin care course – a Diploma in Organic Skincare Formulation – giving her the skills, confidence and ability to work on her brand independently.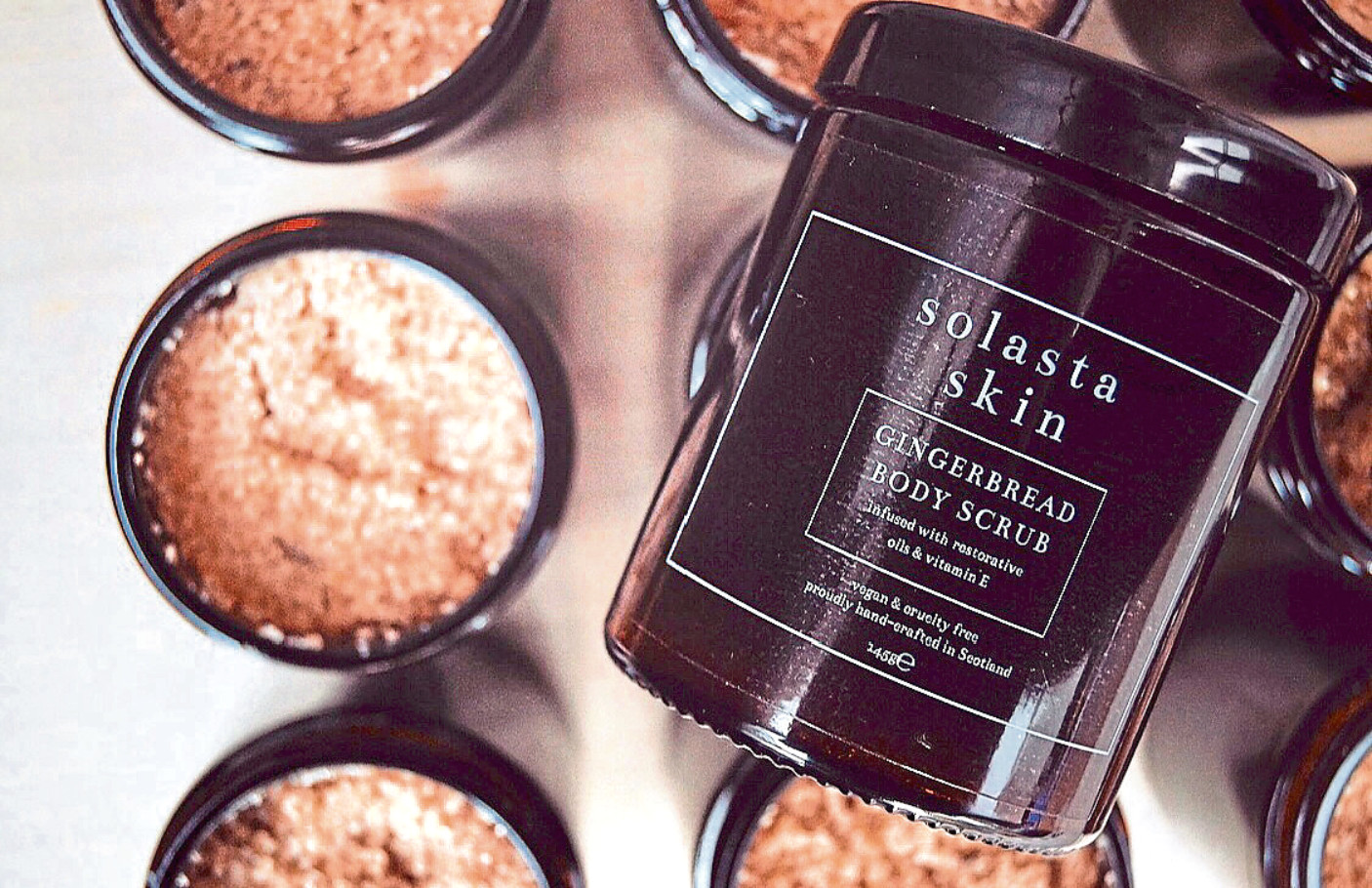 Jess said: "With regards to where the products are made, I do everything myself from home.
"The workload includes managing the social media channels, dealing with suppliers, posting and packaging, designing and applying labels and, of course, hand-making all of the items."
The five-strong range comprises nourishing facial and beauty oils and body scrubs, with each one exuding delightful aromas.
Eager for her products to be accessible to as many people as possible, Jess explained she "always aimed to develop and create items that give customers a 'spa feeling' at home, which doesn't break the bank".
Jess said: "It goes without saying that they had to be effective, but the brand also had to be aesthetically pleasing.
"Because of this, it was key that the design of the labels and packaging was eye-catching, and complemented dressing tables and bathrooms.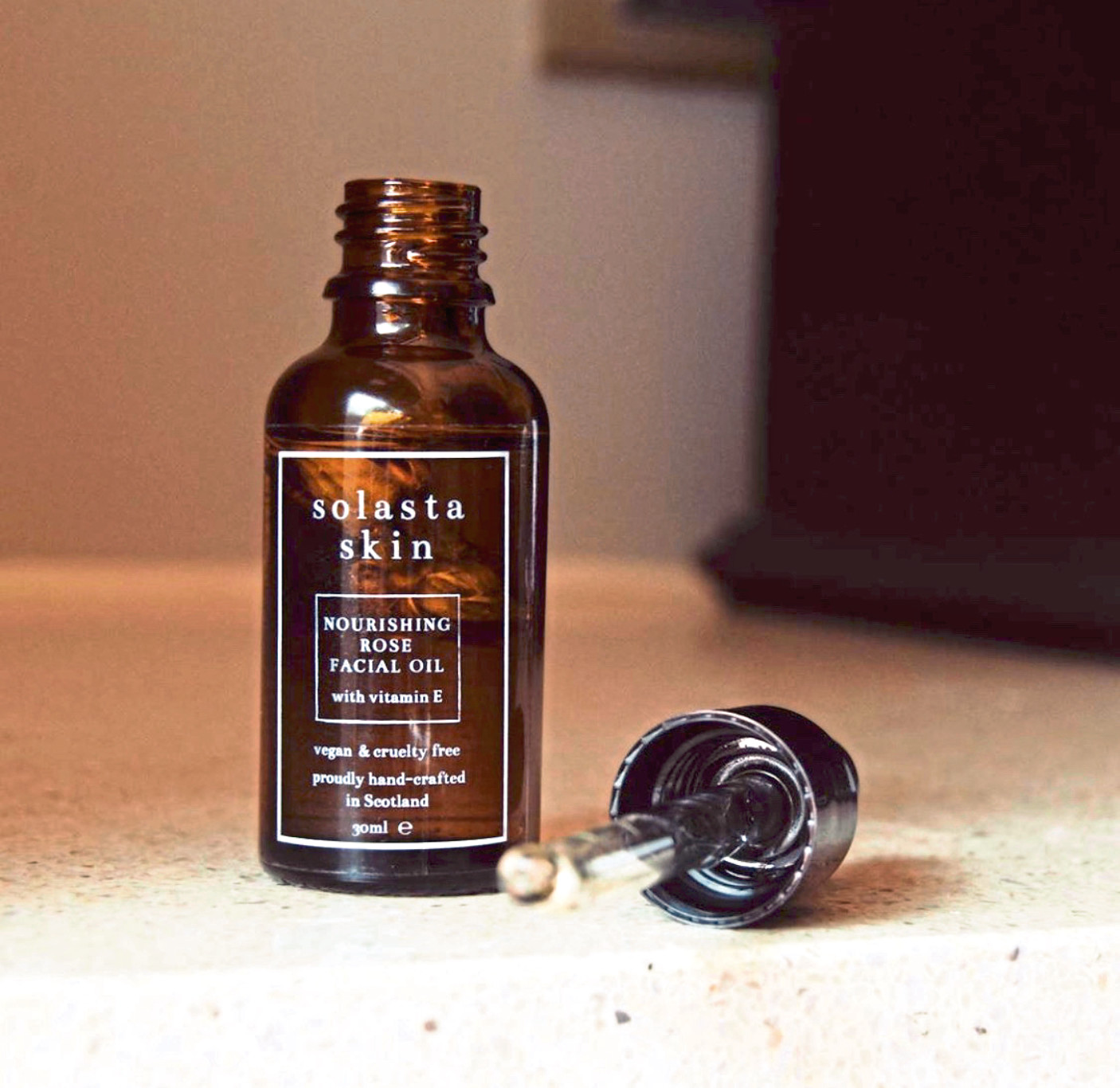 "When it comes to the types of products I wanted to produce, it was important to formulate beauty and skin care suitable for all skin types, so everyone can enjoy them. They were all formed after a lot of trial and error.
"I couldn't begin to explain how many times I made my scrubs before developing the final formulation.
"So many combinations were tested because some scents and textures don't complement each other.
"But I wouldn't stop until I had something I was entirely happy with and proud of."
Social media platforms played a key role in putting Jess' growing business on the map, allowing individuals from across the north-east and further afield the opportunity to browse her range.
Jess said: "Social media is so important for my brand.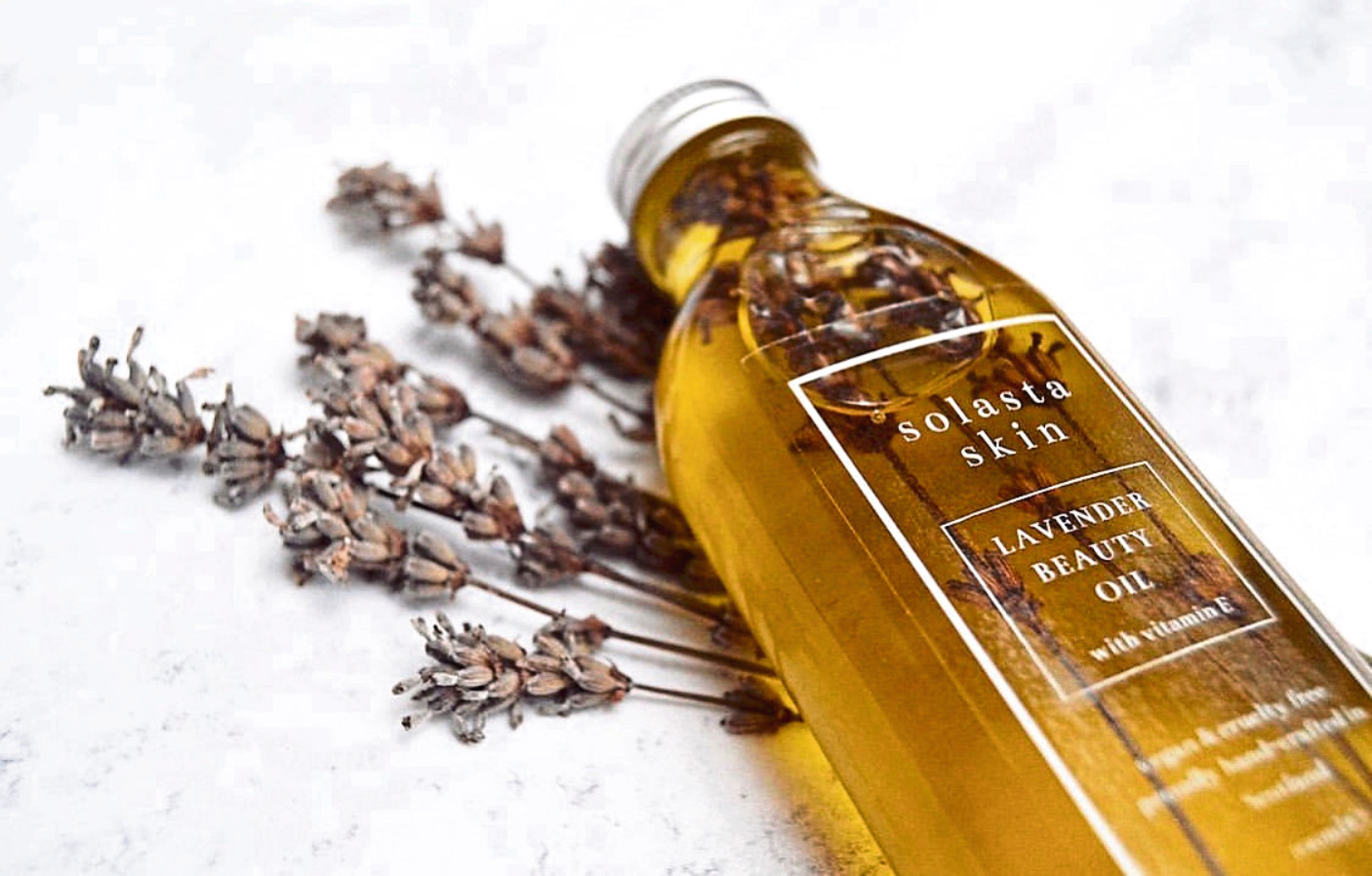 "I would say at least 80% of my customers have come from Instagram.
"The different platforms are also fantastic for developing relationships with people that you're unlikely to ever meet or reach in person.
"It's a community of like-minded people – I love it!"
On the past year, Jess reflected on the positive aspects of running her own business and says "the highlights make the challenges more than worth it".
"Connecting with so many people who share similar values with me has been amazing," Jess added.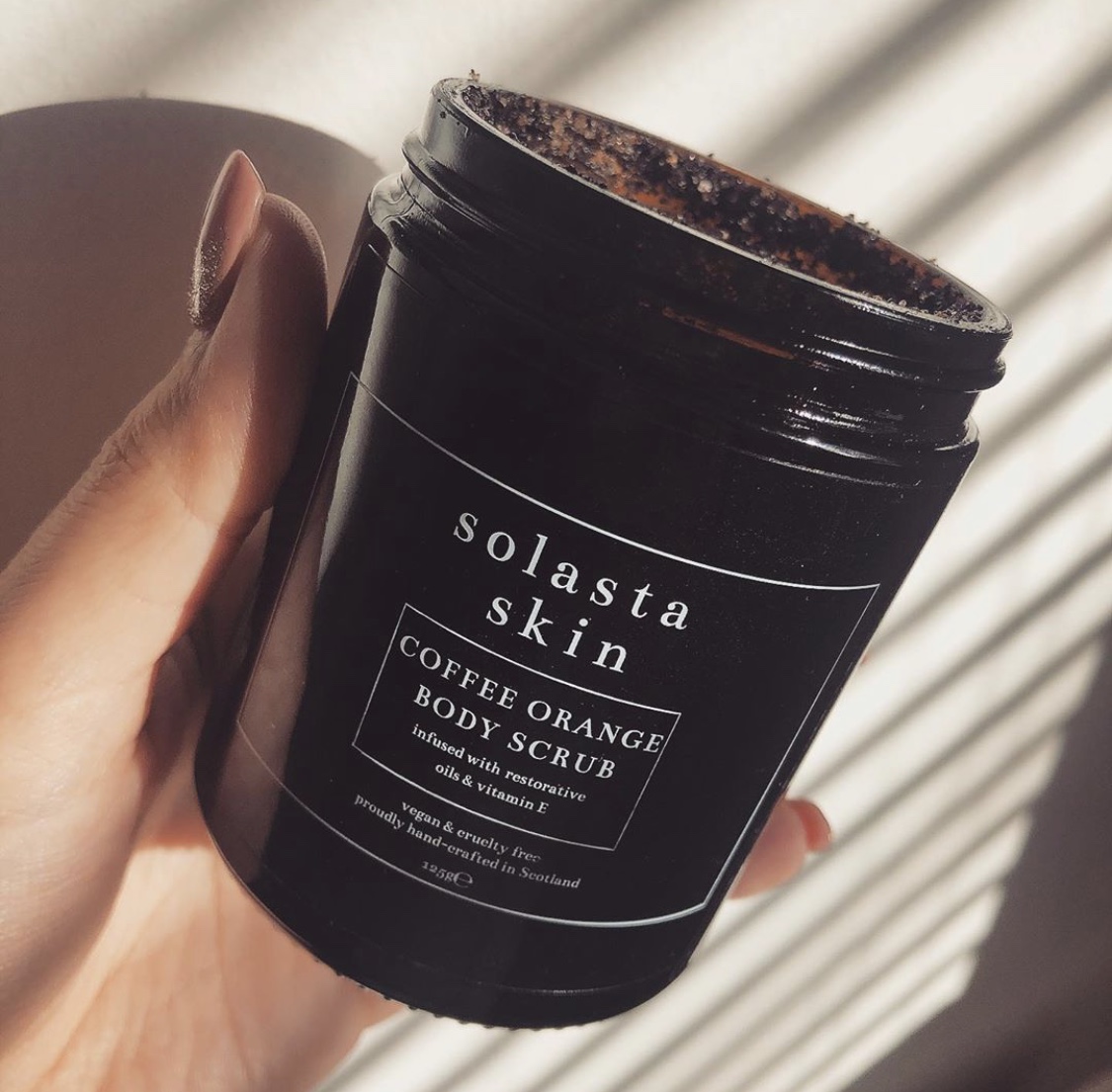 "I'll never forget holding my first finished product because I had visualised and worked so hard to develop it – there is no feeling like it.
"The support and positive feedback I have received has also been incredibly overwhelming."
In the coming year, Jess plans on adding even more items to the range, including a new facial product.
Jess said: "People should expect to see some of my products stocked in salons and stores in the north-east. And I've already started working on my summer collection, which I am super excited about.
"There are also other plans in the pipeline. But you'll have to keep an eye on the Solasta Skin Instagram account to find out more."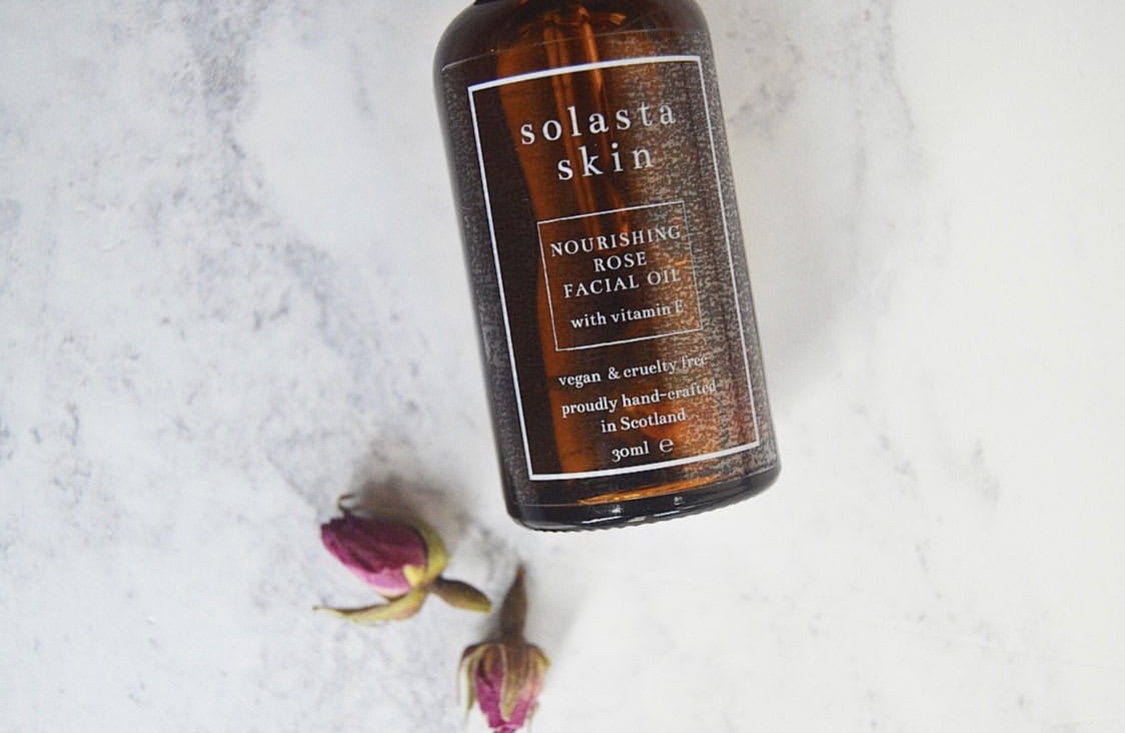 To keep up-to-date on Solasta Skin's exciting new products, visit the Instagram page here.