North-east chef who will appear on Scottish TV cooking show to host live chat tonight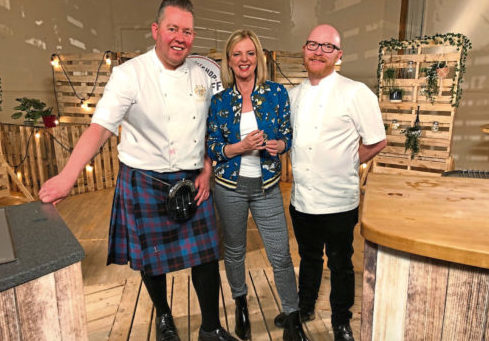 A north-east chef who is set to appear on a Scottish cooking TV show tonight will host a live chat on social media after it airs.
Craig Wilson, owner of Eat on the Green, will feature on Corner Shop Cook Off alongside 2016 Masterchef: The Professionals winner Gary Maclean.
The BBC Scotland programme will air at 8pm and will see the two chefs go head-to-head in a cook-off which requires them to use produce purchased from a local corner shop. The chefs will compete to create a three-course meal, on a budget of only £15.
Hosted by Gregory's Girl actress Clare Grogan, the show sees Craig, also known as the Kilted Chef, visit the village of Law, Lanarkshire in the final episode of the six-part series.
The restaurant owner will host a live chat on Eat on the Green's Facebook page from 9.15pm, giving fans of the show and the chef the chance to ask him questions about the dishes he created and working on a TV programme.
Access the eatery's Facebook page here.