North-east beer firm to launch new seitan dishes in bars across region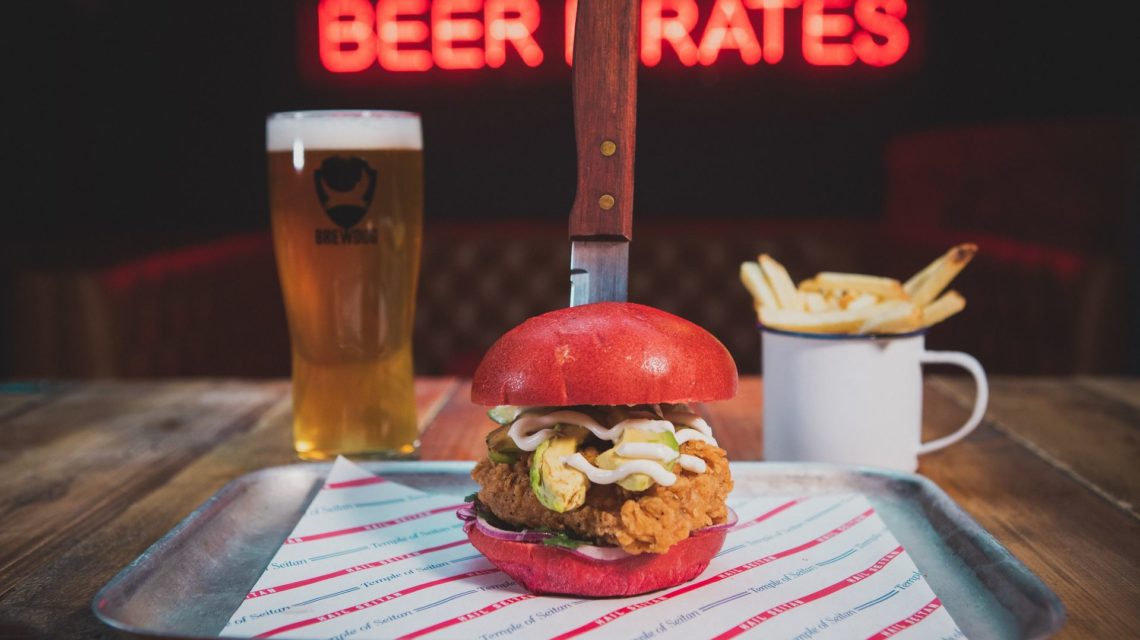 Aberdeenshire beer firm BrewDog will launch seitan wings and burgers in every bar across the region after signing an exclusive deal with Temple of Seitan.
Launching the seitan wings and burgers from tomorrow, the brand already has a range of plant-based dishes available for guests to try out.
And to celebrate the new deal, each venue across the UK will give the first five people to order the seitan wings or burgers on the house.
Temple of Seitan's vegan wings will be given the full BrewDog treatment and will be doused in their legendary hot sauce and syrup glaze.
Burger fans can also get stuck into the Clucky This Time or Temple of Seitan burgers, both featuring Temple of Seitan patties.
James Brown, retail director of BrewDog, said:  "We are passionate in our mission to convince people that there exists an alternative to bland, mass-produced beer, and Temple of Seitan share that faith albeit for vegan food.
"Their unique take on fried chicken and burgers are changing attitudes across the capital – and now, with us, we hope the entire UK as well. We love working with and championing disruptors and people who craft their product with passion which Patrick, Rebecca and their team optimise. Vegan junk food and craft beer… it doesn't get any better than that."
Patrick O'Shea, co-founder of Temple of Seitan, added: "We are incredibly excited to partner up with BrewDog to feature our wings and burgers on their menu. We've had many opportunities to work with other establishments over the years, however what appealed about BrewDog was their shared ethics and values. They are fiercely independent whilst also supporting other independent brands and are committed to paying their staff a living wage.  Most importantly for us they're expanding their vegan range which will improve outcomes for animals, customers and our planet.
"Our mission is to offer the comfort food many vegans still crave, and offer an alternative for meat eaters that will change their perceptions of veganism. Working with BrewDog to provide our food on their menus will allow us to do that not just in London, but all across the UK."