North-east baker launches vegan Lotus Biscoff loaded brioche buns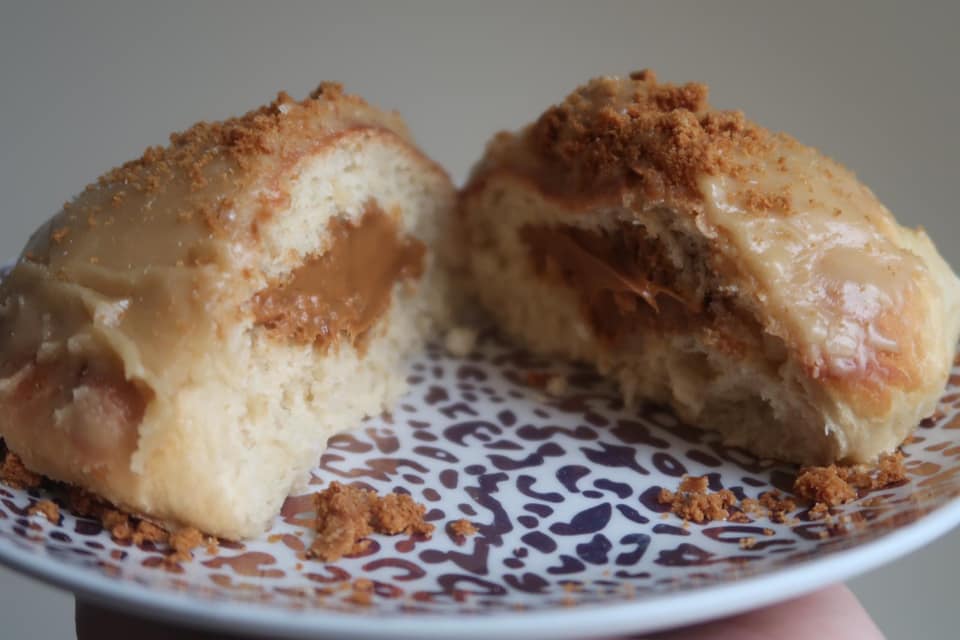 A talented north-east baker has launched Lotus Biscoff loaded brioche buns.
Steven Buchan – owner of Vegan Bay Baker – has created the indulgent new treat which is perfect for those with a sweet tooth.
Consisting of a vegan brioche bun filled with Lotus Biscoff spread, and topped with caramel icing and crushed biscuits, the buns will be available to order from next week.
To place an order or find out more information, click here or email veganbaybaker@hotmail.com.