New wine bar planned for former city centre pub location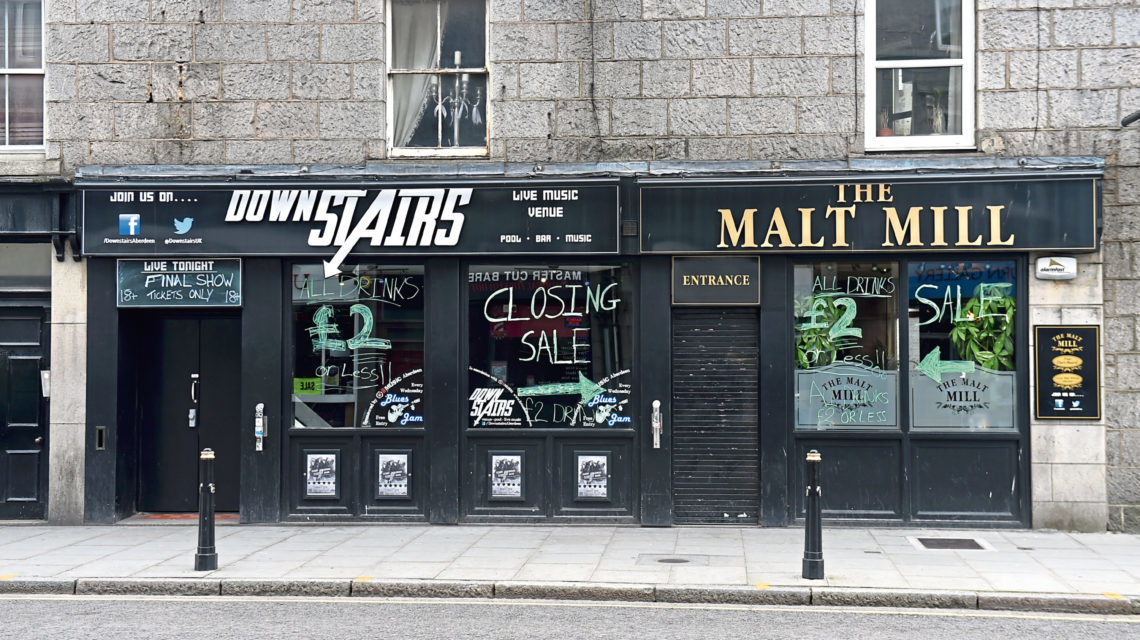 The former Malt Mill pub is to be transformed into a new wine bar according to plans which have been approved.
Located on Holburn Street, the former pub has been given the green light to be renovated and transformed into a whole new establishment with four flats attached to it too.
Launched by Cumming & Co on behalf of the Mill Ltd, the establishment will include a private tasting room and cellar space. Proposals for the building were launched in August last year, a year after the pub was officially closed in 2016.
A new building will be built as a result of the demolition of the adjoining Union Glen building.
A design statement submitted to the local authority said: "The redundant ventilation, bar equipment and drainage on the Union Glen facade of the existing Malt Mill building will be removed and all stonework repaired where necessary.
"This will improve the overall quality of the building appearance."
According to the planning documents, the flats will include three two-bedroom apartments within the new building and a two-bedroom apartment will be located below the wine bar.
In a decision notice from Aberdeen City Council, development management manager Daniel Lewis said: "It is considered that the proposed development, which will support the reuse of a vacant building, can be delivered without adversely affecting the amenity of existing residents or non-residents in the surrounding area and will provide a suitable level of amenity for future residents of the flatted properties, while also allowing the operation of a licensed premises within part of the site.
"Due consideration has been given to the scale, siting and finish of the proposed extension and associated outdoor space, and to the external alterations of the existing building, thus ensuring no adverse visual impact on the surrounding area."