Mix and match your style this winter with gorgeous pieces from Finnies The Jewellers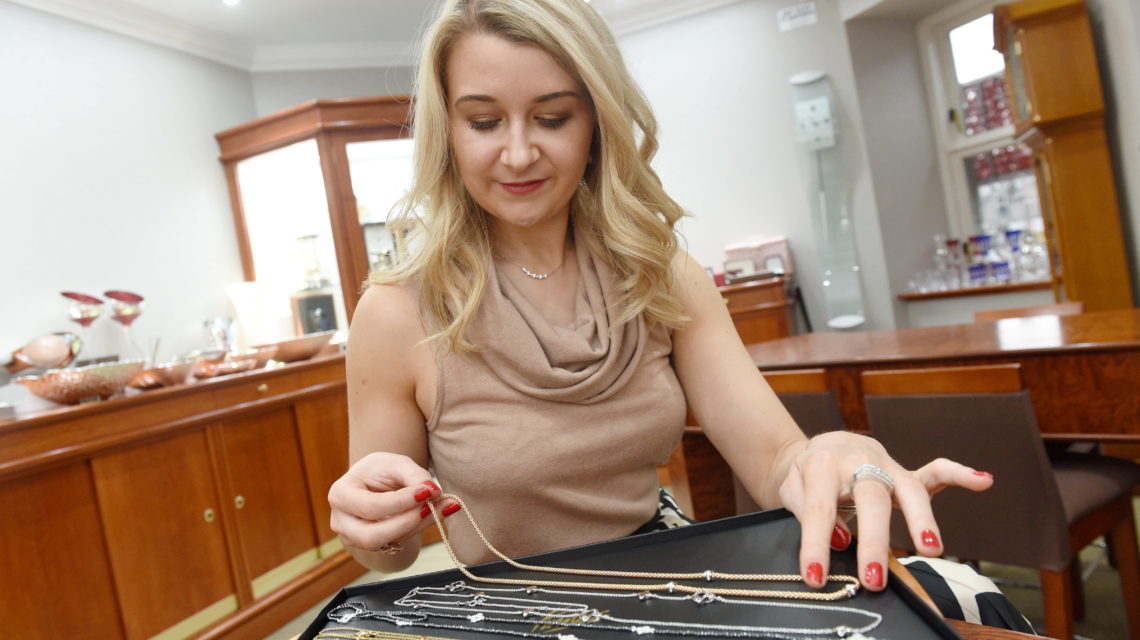 Taking inspiration from the catwalks, jewellery this season is all about mixing and matching.
From trendy rings to reinventing '90s staple earrings, jewellery has never been so versatile.
Operating in the north-east since 1957, family business Finnies The Jewellers has cemented itself as an integral part of Aberdeen's George Street.
Dominique Dawson is the eldest of the third generation of Finnies grandchildren and is a graduate gemologist, having studied gemology in London.
Heading up the jewellery department, she attends international jewellery shows to buy key pieces for the seasons and trends, seeking out everything from silver items to fine diamonds.
Also caring for the website, which now has more than 12,000 pieces on it, Dominique has sold items to Kazakhstan, Australia, Israel and more, transforming the business into an internationally operating firm.
Selecting her top trends and must-have items of the season, Dominique shares her favourite pieces of the collections with Society readers. From trendy affordable bar necklaces to luxurious diamond ear cuffs, there's something for all budgets and tastes.
Stacking rings
Mixing and matching is key when it comes to stacking rings. From different gemstones to metals, you can go all out on styling different rings together, and incorporating an array of colours too.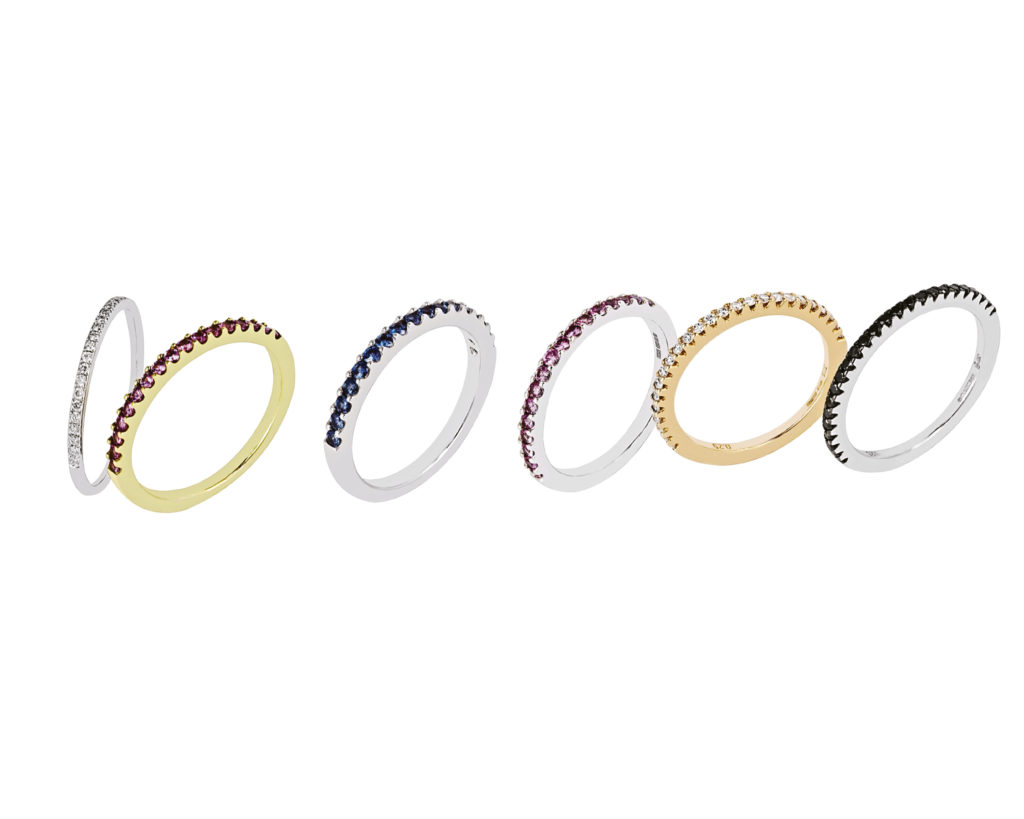 She said: "I love these. I started with one myself and the idea is that you can build them up year after year. I now have five, but you can build up your range slowly and style them to your own personal taste.
"You can mix and match colours and that seems to be super popular right now. You can put white gold with rose and yellow gold and mix up your stones like pink sapphires and black diamonds, too. It's very trendy and they're totally versatile and can make it your own. For nights out you can change your cocktail or dress ring in the middle and stack them that way too. You can really jazz them up."
Ear cuffs
This '90s jewellery staple is back and boasting more bling than ever. From small diamante studs to full blown ear cuffs, this edgy accessory is great for adding a bit of glamour to any look.
"We've got ear wings, ear climbers and ear sleepers – there are so many variations," said Dominique.
"With the silver and cubic zirconia cuff earrings, you can wear them as a stud or put the backing on and it completely changes them.
"They're super flexible and are essentially two pairs of earrings in one. The pieces range from £50 up to more expensive pieces, so we really do have something for everyone."
Adding a pop of colour into the mix, Dominique states that purples and pinks are in for winter.
She said: "The warmer colours set with more neutral colours like the rose gold and pinks are really in just now.
"It's really all about neutral colours and graduating into pinks and purples. Summer tends to have a lot of white gold and blues."
Pull through earrings
One of the biggest earring trends right now, pull through earrings create an edgy and sophisticated look. Adding maximum drama, these earrings come in various lengths, making them very customisable.
Dominique said: "It's literally like a chain that pulls through the hole and can be styled a number of ways and worn at many different lengths.
"If you've got a double piercing, its really fashionable to wear the chain threaded through the two holes, which is extremely cool and totally different."
Long necklaces
Long necklaces have always been popular, and with cosy jumpers and baggy tops our wardrobe go-to's at the moment, a hanging necklace can add extra impact to any outfit.
"With these pieces you can really just throw them over a jumper or anything and completely change the look of your outfit", said Dominique.
"Some of the longer chains you can double up on and you can wrap it around a few times.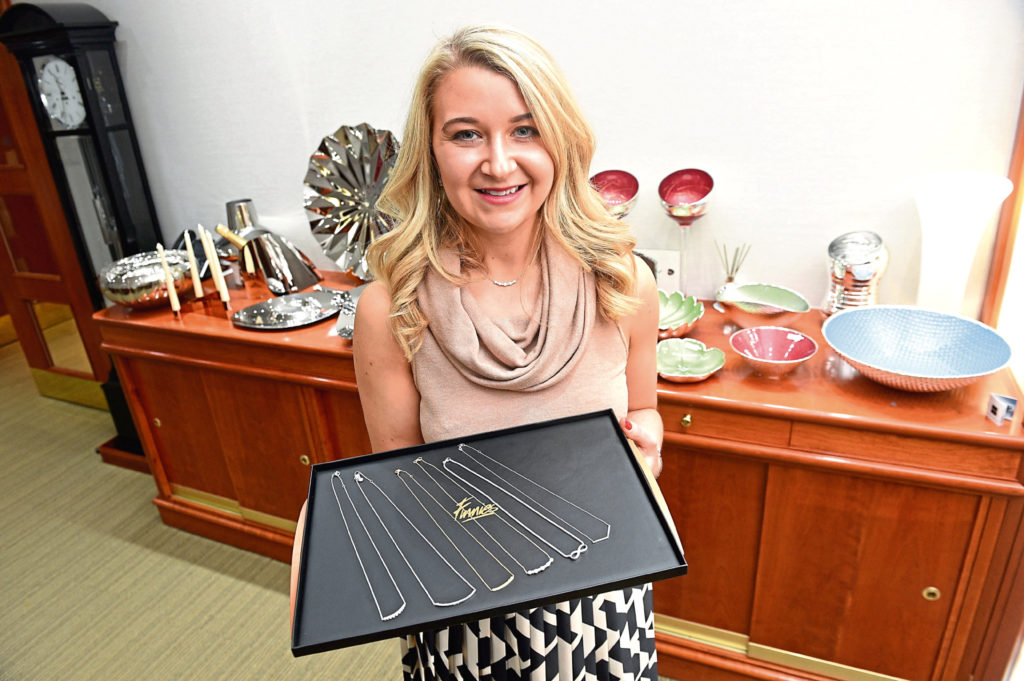 "If you're wearing a V-neck dress to a black tie event, it's the perfect statement piece to wear down your back and just add that something extra to your outfit. It's something different to jazz up an outfit and can completely change the look of it. It's great with a plain top, too."
Bar necklace
Perfect for everyday wear, bar necklaces can be as simple or as sparkly as you like, with so many variations and shapes available to try out.
"We've got simplistic ones with a gold bar that you could easily engrave and personalise, which is really popular for gifts and a lot of people buy it for their first child, putting their name on it," said Dominique.
"You can get others that are slightly more jazzed up and then the full-on effect with the diamonds. There's a variety of shapes and styles and it's something that's not the usual drop pendant necklace. You can also layer them up and wear a few different ones at different lengths.
"Silver and white gold are still the most popular for us. Rose gold is slowly coming back into fashion and I like to mix and match. People are getting much bolder with their jewellery styles and wearing a number of pieces together and mixing different stones and things."