North-east's Midsummer Beer Festival's good charity cheers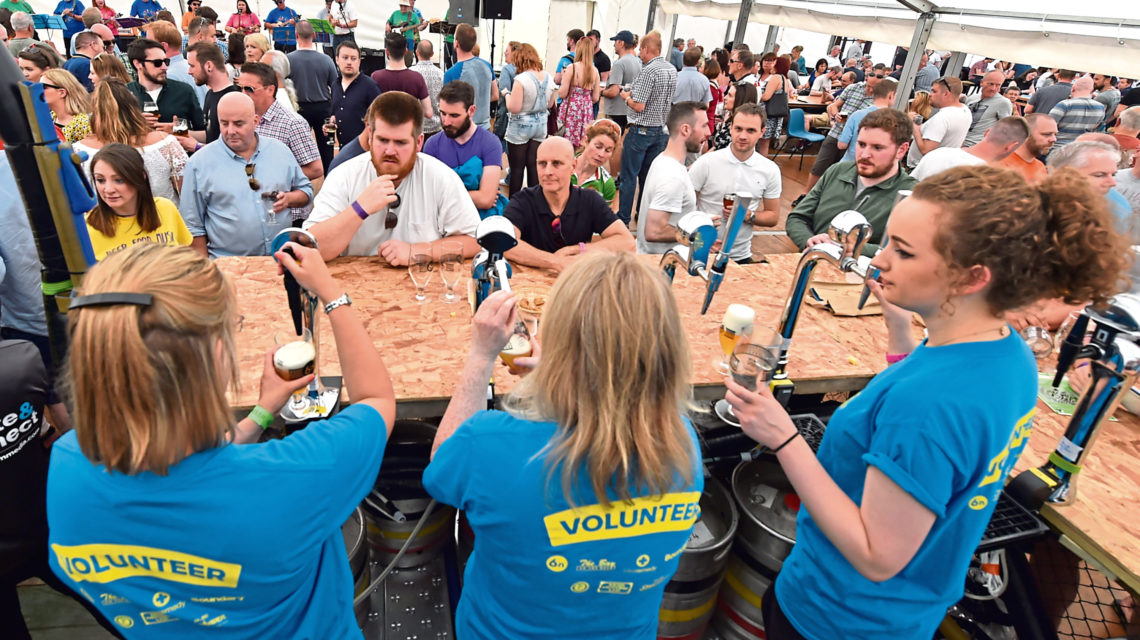 One of Scotland's biggest beer festivals will celebrate its 10th birthday by making a gift of thousands of pounds to good causes.
The Midsummer Beer Happening in Stonehaven, expected to attract more than 5,000 visitors, has announced the four main charities to benefit from the not-for-profit three-day celebration of brewing, food and music.
The event, which has raised more than £125,000 for charity since it first started, will this year support the Men's Shed in Stonehaven, Stonehaven Youth Football Club, Stonehaven Sea Cadets and the town's Rhythm Nation Dance and Fitness group.
Robert Lindsay, organiser of the happening, which will be held from Thursday June 20 to Saturday June 22, said: "These are all great causes which will make a real difference in the lives of people of all ages here in Stonehaven. One of the great joys of the happening is that all the people pulling pints, welcoming visitors and creating such a special, unique atmosphere are volunteers from the charities who will benefit.
"Last year, thanks to the hard work of everyone involved, the happening raised almost £30,000 for our charities.
"As this is a big year, our 10th anniversary, we are hoping to do even better."
The charities being supported all said they were delighted to be part of the happening, held in a purpose-built marquee in the town's Baird Park – and said its support will make a real difference.
Bill Allan, chairman of the Stonehaven and District Men's Shed, said: "The funding support from the happening will mean we do not have to go down the laborious and uncertain route of searching out new possible funding sources."
Keith Ross, secretary of Stonehaven Youth FC, added: "The benefits SYFC will gain from the donation will enable us to furnish our teams with relevant training equipment and will also help with keeping club fees down."
John Agnew, chairman of Stonehaven and District Sea Cadets, said: "The importance of the support from the Happening in Stonehaven cannot be overstated for the progress towards completion of our new headquarters."
And Hayley Cameron of Rhythm Nation Dance And Fitness, made up of local children who share a passion for dance, added her appreciation.
"Having recently qualified for the UDO World Streetdance Championships to be held in Blackpool, and as a non-profit organisation, the support will allow us to purchase each of our 40 dancers a new outfit to wear for their competition and fund transport," she said.