Michael Ball and Alfie Boe hit high note at P&J Live show in Aberdeen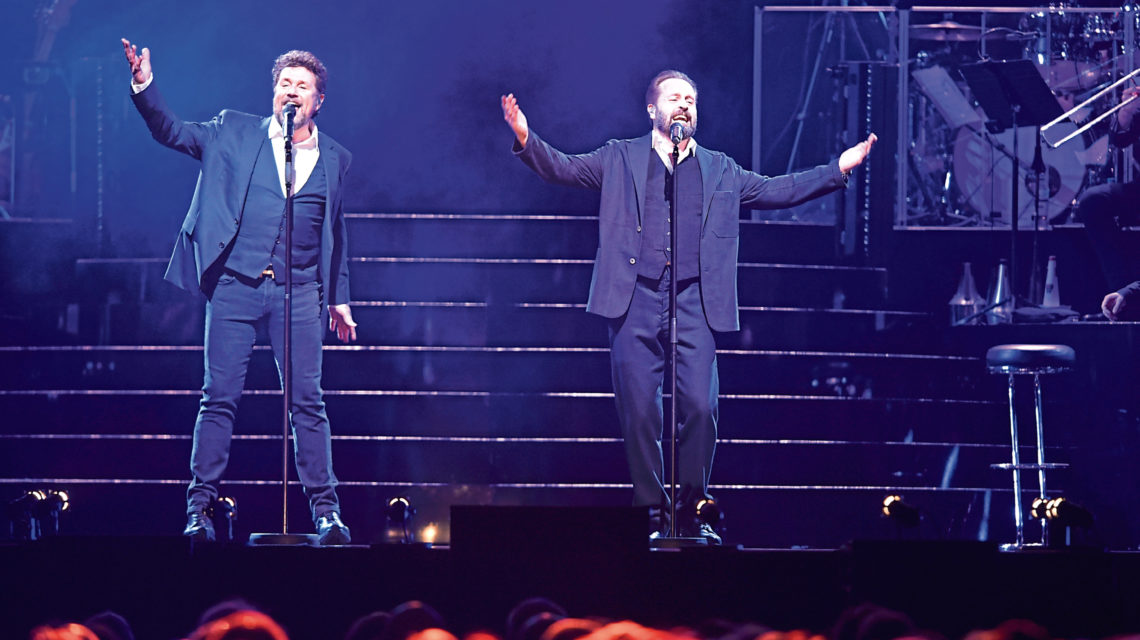 "We are back in Aberdeen and couldn't be happier." Those were the words of star performers Michael Ball and Alfie Boe during their show at the P&J Live.
Well the feeling was mutual as the crowd couldn't stop clapping and cheering the duo from the get-go.
Ball and Boe stopped in Aberdeen for their Back Together tour celebrating their new album.
The two started off with a mission statement song – The Greatest Show from the hugely-popular Hugh Jackman movie.
Ball and Boe showed off their versatile and powerful voices rattling trough more than 20 songs in only a couple of hours. Sharing moments of pure friendship the duo's performances were pitch-perfect.
New song Army, written by Ben Earle, was different, fresh and touching. It was the perfect sneak peek to their Back Together album, out in November.
While Ball's Stars, Boe's Bring Him Home, and their combined One Day More from Les Miserables were the perfect songs to show off their vocals and on-stage personality.
The audience gave Ball and Boe a standing ovation after what had been a great show.