Megan Shandley to bring Megazoid show to Aberdeen International Comedy Festival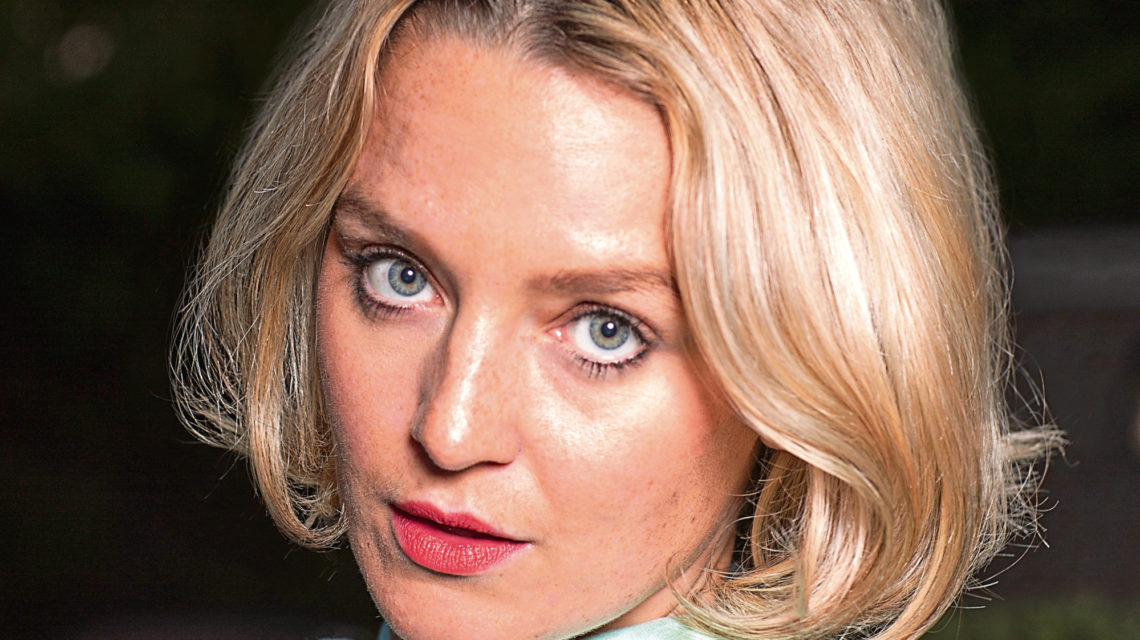 Megan Shandley is waiting for a water taxi in Venice to take her to the world premiere of her latest movie at the city's prestigious film festival.
And as she chats with Society, Megan reveals she's also heading for another glittering red carpet affair at the BFI London Film Festival next month to launch her other new movie.
But never mind the glamorous globe-trotting… the week after that she will be bringing her hugely successful stand-up show, Megazoid, to the Aberdeen International Comedy Festival in October.
Because not only is Edinburgh-based Megan an accomplished actor, she's also a rising star on the national comedy circuit.
"It's a busy few months," she said.
She's thrilled that her short film, Kingdom Come – in which a middle-class family's shopping day descends into something nightmarish – is in the spotlight at Venice.
And Megan is equally thrilled that Our Ladies will be premiering in London.
"It's the feature film by Michael Caton-Jones, based on the novel The Sopranos by Alan Warner. It's about six Catholic schoolgirls who come down from Fort William to Edinburgh for the day and what they get up to.
"I play the elder sister of one of the lead girls. I did a few days filming in December and it was just such an amazing experience. I'm so excited and can't wait to see the film."
Between film premieres and stand-up gigs, does Megan see herself as a comedian or an actor?
"First and foremost I'm an actress, but I love to do comedy and I've spent so much time and energy on it and I'm good at it and want to keep getting better at it," she said.
"But no one's making me choose and I'm not going to choose.
"There are certain freedoms in comedy you don't get in acting. You can write your own show and nobody tells you what to do, it's very freeing."
Her route into comedy came as a result of working front of house at the Gilded Balloon, one of the main Fringe venues in Edinburgh, where she got to know the artists, particularly the comedians.
"It was after drama school, with acting work the jobs come and then don't for a while and I thought 'what can I do in the dry bits between acting work and keep performing?' I had seen lots of comedy and watched lots of comedy and thought, 'I'll give it a go and try my hand at stand-up'."
After a year of open mic gigs in London she moved back to Edinburgh and found herself welcomed and supported in Scotland's thriving comedy scene and community.
It was a successful move too.
She has been a Funny Women Grand Finalist, a Scottish Variety Award nominee and appears on BBC Scotland's Comedy Underground. Her latest project is Megazoid, the comedy show she's looking forward to bringing to Aberdeen after a successful run at the Edinburgh Fringe.
"It will be nice to do my show after August. You kind of put it to bed but throughout the month it grows and you come up with new things, so it will be quite nice to have another run of it in October," she said.
Megan, who has family in Aberdeen and regularly gigs in the city, describes her comedy style as observational.
"It's kind of silly. I just write about stuff that I find funny," she said.
And in Megazoid – taken from the email name she chose for herself when she was 10 years old and it was her nickname in high school – she's offering a look at the connections and technology.
Megan said: "It's about how we've gone from having a humble email address to having conversations with inanimate objects like Alexa.
"There's a little bit about my dad trying to work out how to work WhatsApp. I think that's a universal, we all have that one relative who struggles a little bit with technology."
And Leonardo DiCaprio is a big theme too.
"There is a series of events which mean I have a few links to Leonardo DiCaprio… none of them tenuous whatsover, so I wanted to write about that."
However, Megan isn't just planning on performing at the Granite City's comedy festival… she intends to go and see a few shows too.
"There's a really good roster of acts this year, there are some amazing ones. I quite want to see Lou Sanders and Paul Sinha, and I have friends up there, like Jojo Sutherland who is doing her show in Aberdeen.
"I will stay up for a few days and catch some of the shows."
For those coming to see her show, she has a simple message.
"It's a silly observational hour, very light-hearted and fun. It's about technology, connections, America … and Leonardo DiCaprio. There's something for everyone really."
Megan Shandley: Megazoid will be at O'Neill's On Thursday October 10. For tickets visit aberdeencomedyfestival.com