Meet the team: The experts behind Aberdeen's Harris & Fox hair salon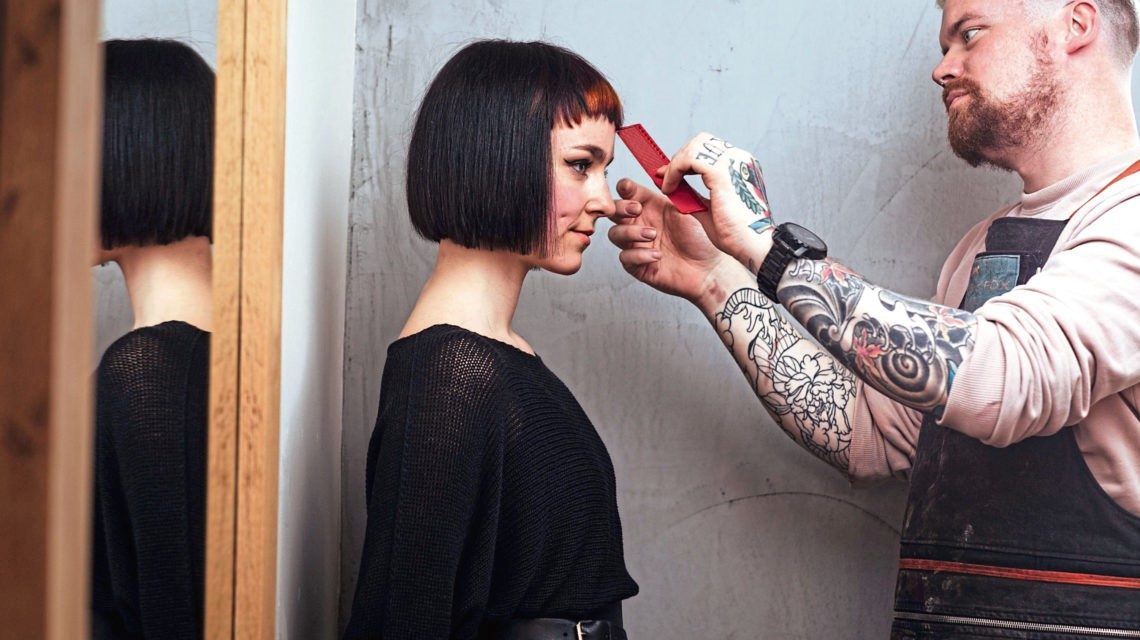 Looking for a new hairdresser? Harris & Fox in Aberdeen has the perfect match for you!
Since owner Ryan launched the stylish salon in 2018, it's gone from strength to strength – so much so, he's looking to expand the salon in the near future.
Ryan's vision got Harris & Fox off the ground, but the talented and versatile team of experts working with him also play a major part in its considerable success.
Whether you're looking for a bold new colour, trendy cut or wedding day 'do', the team at Harris & Fox has you covered.
Here's a brief introduction to the friendly team, to help you figure out who the right stylist is for you.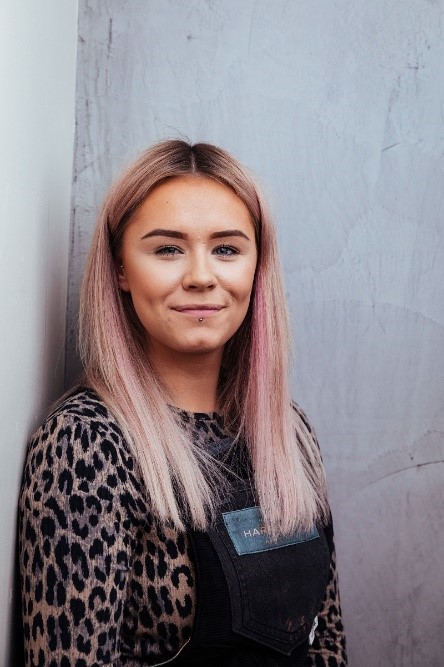 Megan Mitchell
Megan, 21, first met Ryan while working as a student at Junction Hair Salon, where they worked together for four years. Just under a year and a half ago, she decided to join him at his newest venture – Harris & Fox!
If you fancy a total hair transformation, Megan is the one for you.
"I love a challenge so drastic colour transformations really excite me and allow me to be creative," she says.
"I also specialise in extensions; creating an entirely new look for someone and seeing how happy they are with the results is just so rewarding.
"I love making clients feel amazing and seeing the transformations and results I create for each individual – no two clients are alike. Bonding and building relationships with my clientele is what really makes it for me, as I'm such a people person.
"It also helps that I work with an incredible and supportive team."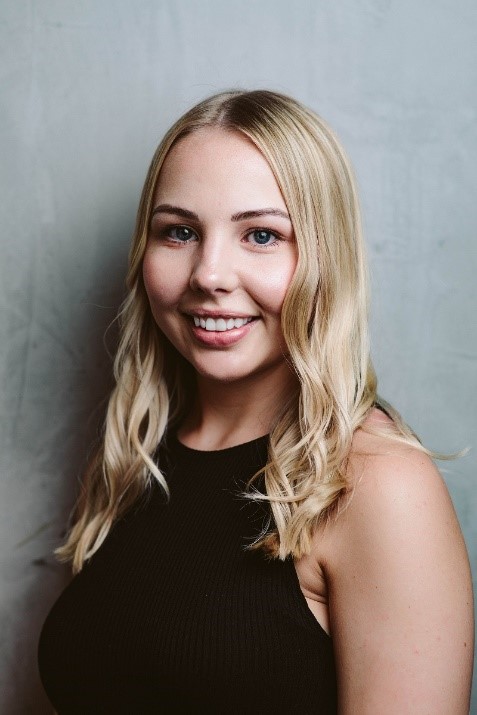 Rachel Smith
Rachel, 26, first started working in hairdressing as a Saturday assistant at 14. She trained as a stylist at Angels (where she first met Ryan) and built up experience as a senior stylist before joining the Harris & Fox team in November last year.
Helping clients achieve their hair goals – so that they feel happy and confident – is one of the things Rachel loves most about hairdressing.
She's also the go-to if you're hoping to nail one of the biggest hair trends of the moment.
"I genuinely enjoy every single aspect of hairdressing, but in particular balayage colouring which is extremely popular right now," explains Rachel.
"I also love carrying out colour transformations."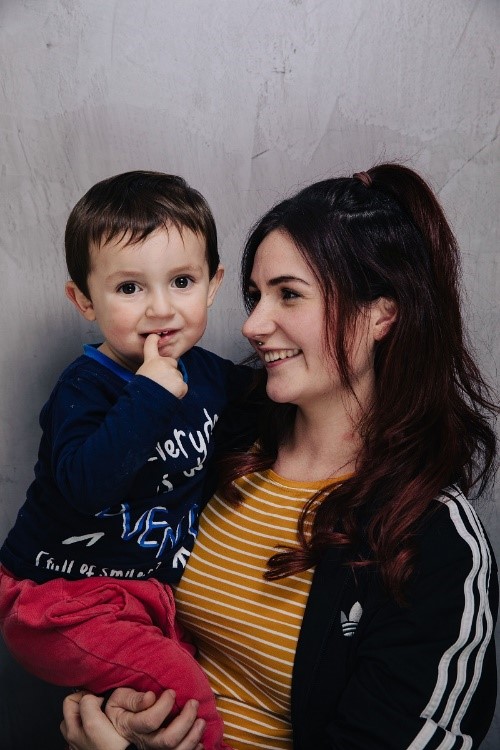 Alexandra Depalmas
If you're a regular at Harris & Fox you'll probably already recognise Alexandra, 31, who's worked with Ryan since the salon opened in 2018. Originally from Italy, she moved to Aberdeen to complete her final year of training at Angels before working her way up.
"I love that you are not just a hair stylist, you are so much more," says Alexandra.
"The smiles you put on people's faces are priceless, and often you end up becoming really close to your clients on a personal level."
Alexandra went into hairdressing because she wanted a career that would allow her to express her creativity – she's the perfect hairdresser if you want to try something stylish and different.
"I love doing extension work because you can achieve such huge transformations from where you began," she explains.
"I also really enjoy all forms of colour work and session styling for editorial work."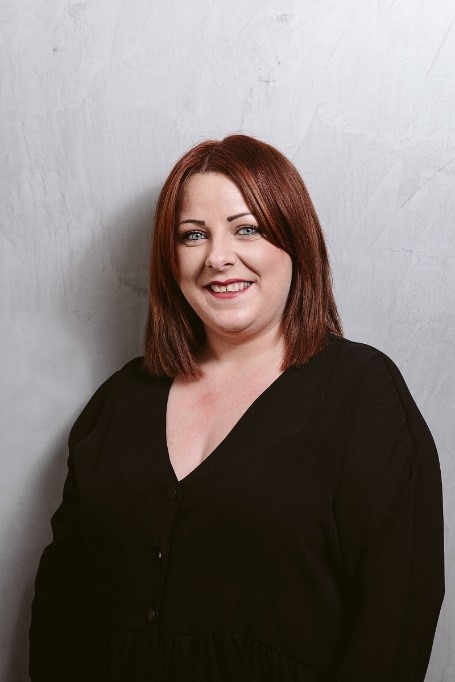 Debbie Macinnes
Debbie, 33, has worked as a hairdresser across the world. She qualified at 17 in Inverness before setting off to Australia where she continued her work and finally settled at Harris & Fox in Aberdeen in May 2019.
"I always wanted to work with hair, ever since my mum first taught me how to do French plaits on my Barbie dolls," she says.
"I love making people feel the best that they can, it's so rewarding. One of my favourite aspects is meeting new people because hairdressing isn't just a job, it's a social life as well."
As well as getting creative with colour, Debbie also specialises in bridal hair.
She added: "This is one of the most enjoyable parts because helping to make a bride feel her best on her wedding day is just such a great feeling."
Brides-to-be, chat to Debbie about your wedding hair plans!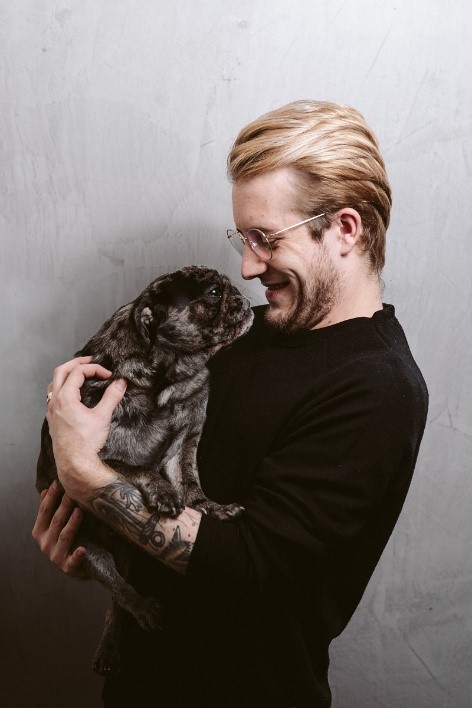 Andrew Gladwell
Although Andrew, 25, only joined Harris & Fox five months ago, he's been working in salons since he was just 17, training at Toni & Guy before working his way up to senior stylist and colour specialist at Ishoka Hair & Beauty.
Andrew said: "I chose this profession and fell in love with it during my days working as a Saturday boy at 14-years-old and have never looked back since.
"I love being able to transform people into how they envision the best version of themselves, and watching the joy and confidence grow in my clients as we turn ideas into reality."
If you're in need of confidence boosting hair transformation, book in with Andrew – a specialist in blonding, highlighting, balayage and colourwork, he'll help you find the perfect new look for you.
He's also helping to shape the future of hairdressing, too.
He added: "One of my main goals is also to inspire and educate the next generation of hairdressers, which I am able to do through my role as in-house trainer and assessor."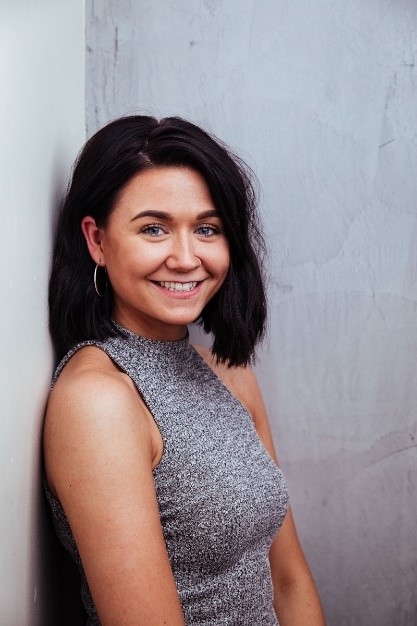 Kara Thomson
Around ten months ago Kara, 27, joined Harris & Fox; she's worked in hair salons for 13 years, starting part-time as a Saturday girl before training as a stylist and eventually becoming a trainer and assessor herself.
Are you hoping to try something daring, edgy and cool with you hair? You need to check out Kara's work.
"Recently I've been experimenting with some really fun, trend-based colour work like holographic hair and the reaction has been fantastic," she said.
"I'm also a perfectionist so precision cutting is right up my street."
As well as relishing the demands of learning new techniques and styles to keep up with industry trends, Kara also enjoys meeting her clients.
She added: "I love getting to know so many different people, my clients are the best!"
Visit the Harris & Fox website to find out more about the salon.