Meet the team behind north-east goat meat producer firm – Scottish Goat Meat Company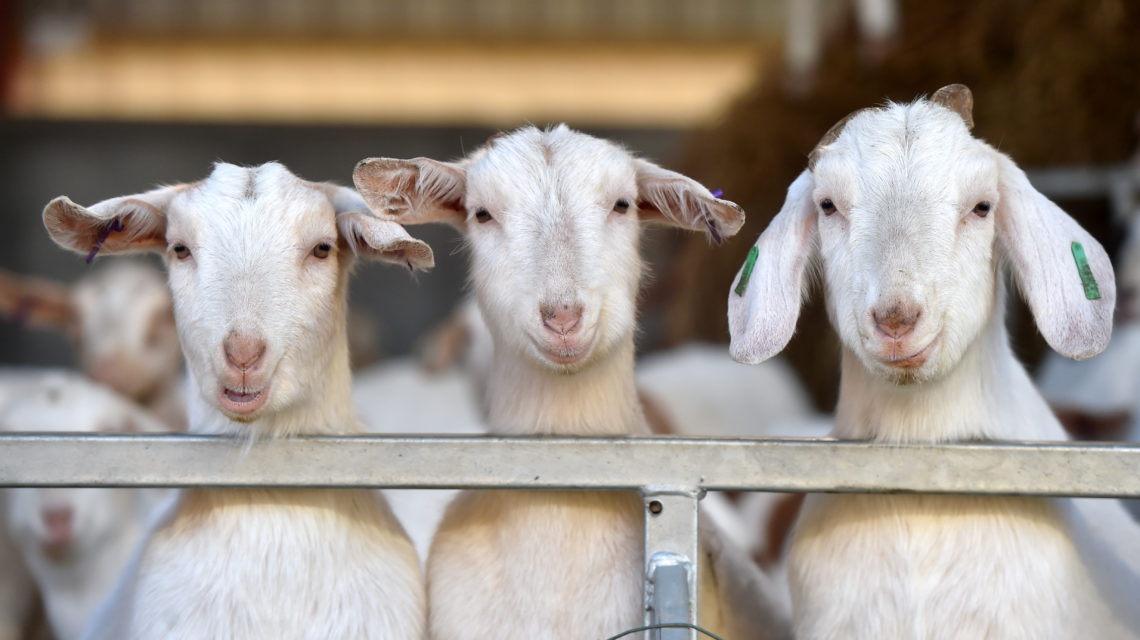 Eager to improve your palate and relish new foods? Well, couple Adam Wright and Vicky Gardiner have just the solution for you.
Whether you're aiming to enhance your diet or incorporate different ingredients into your meals, Adam says it's time for the public to consider a healthier red meat alternative – goat meat.
And what better way to sample the delicious ingredient than by reaching out to "the finest goat meat producers in Scotland", known as Scottish Goat Meat Company.
Based at Hillhead Farm in Glen of Newmill, Banffshire, the business is run by partners Adam and Vicky, who have shared an interest in agriculture since they were children.
Having spent decades in the industry, and ploughing their savings into the ever-evolving business since 2012, the couple's journey has seen them achieve a string of award wins – including the 2014 Highlands & Islands Food & Drink Awards – and increase their now 100-strong goat herd four times over.
Comprising a mixture of Sannen, Anglo Nubian, Togenburg and Boer breeds, their produce has been enjoyed by people across the north-east and beyond.
Due to the soaring success of their firm, the dynamic duo have a number of big plans in store, one of which includes offering luxury farm experiences to the public.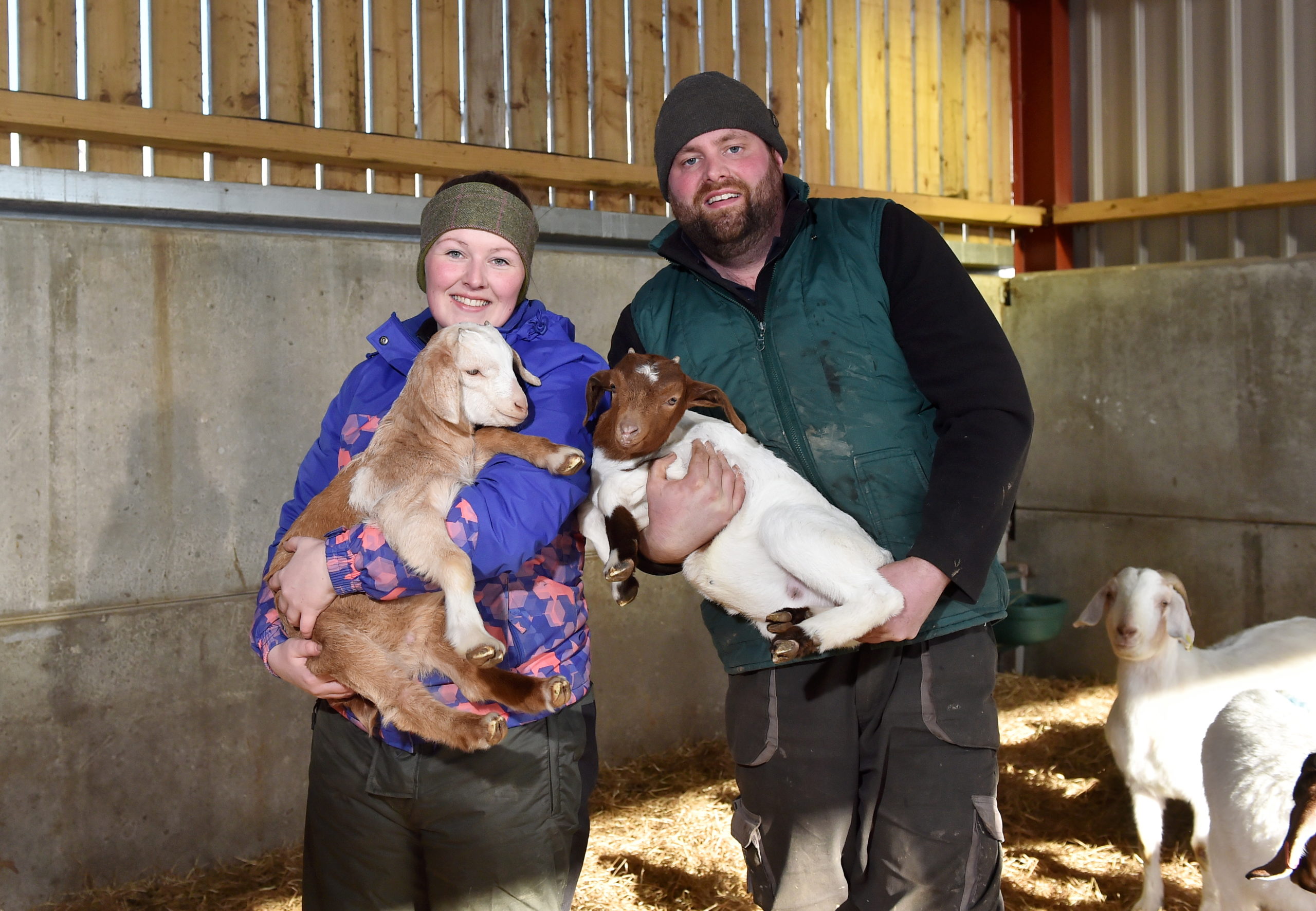 ---
Some foodies may not be so familiar with goat meat. Tell us a bit about your love for farming?
---
Adam: I've been involved from a very early age, helping my father around the various farms he managed over the years. While working during school holidays and weekends on local farms, I was given the opportunity to develop my own skills on a variety of agricultural areas – from ploughing to lambing. I learned a lot of great techniques and have had a love for farming ever since. At the age of 13, I started my own flock of sheep. And just three years later, I passed my tractor test, enabling me to work on a large livestock and arable farm.
Vicky: As for me, my parents have a farm in Angus.
From working weekends in the local farm shop – since the age of 12 – I was really interested in local produce and the marketing side of the products.
So, I left school at 16 and attended the Scottish Agricultural College at Craibstone, studying rural business management with agriculture from 2008-2012.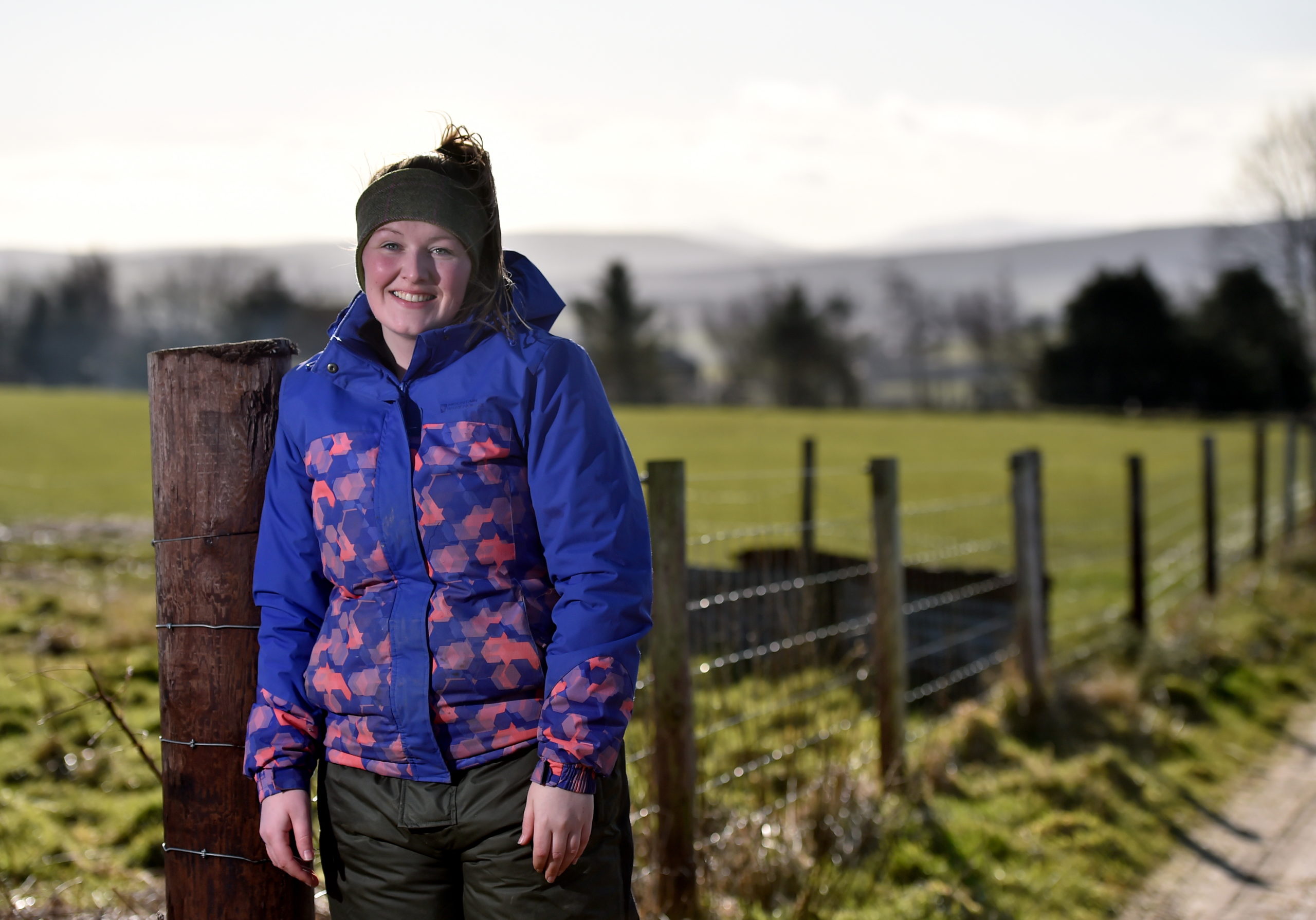 ---
How did you end up running a farm together?
---
V: Well, we met during my studies at Craibstone. From 2011, we began building up our own small livestock unit as Adam's passion for showing cattle grew stronger.
After several big achievements, including winning the Young Farmers Overwintering Competition in our first year, we started a small suckler cow herd where we bred show cattle every year.
Fast forward to 2012, and having rented some nearby land in which to graze our herd, Scottish Goat Meat Company was formed. Our number of nannies, otherwise referred to as female goats, has gone from 25 to 100.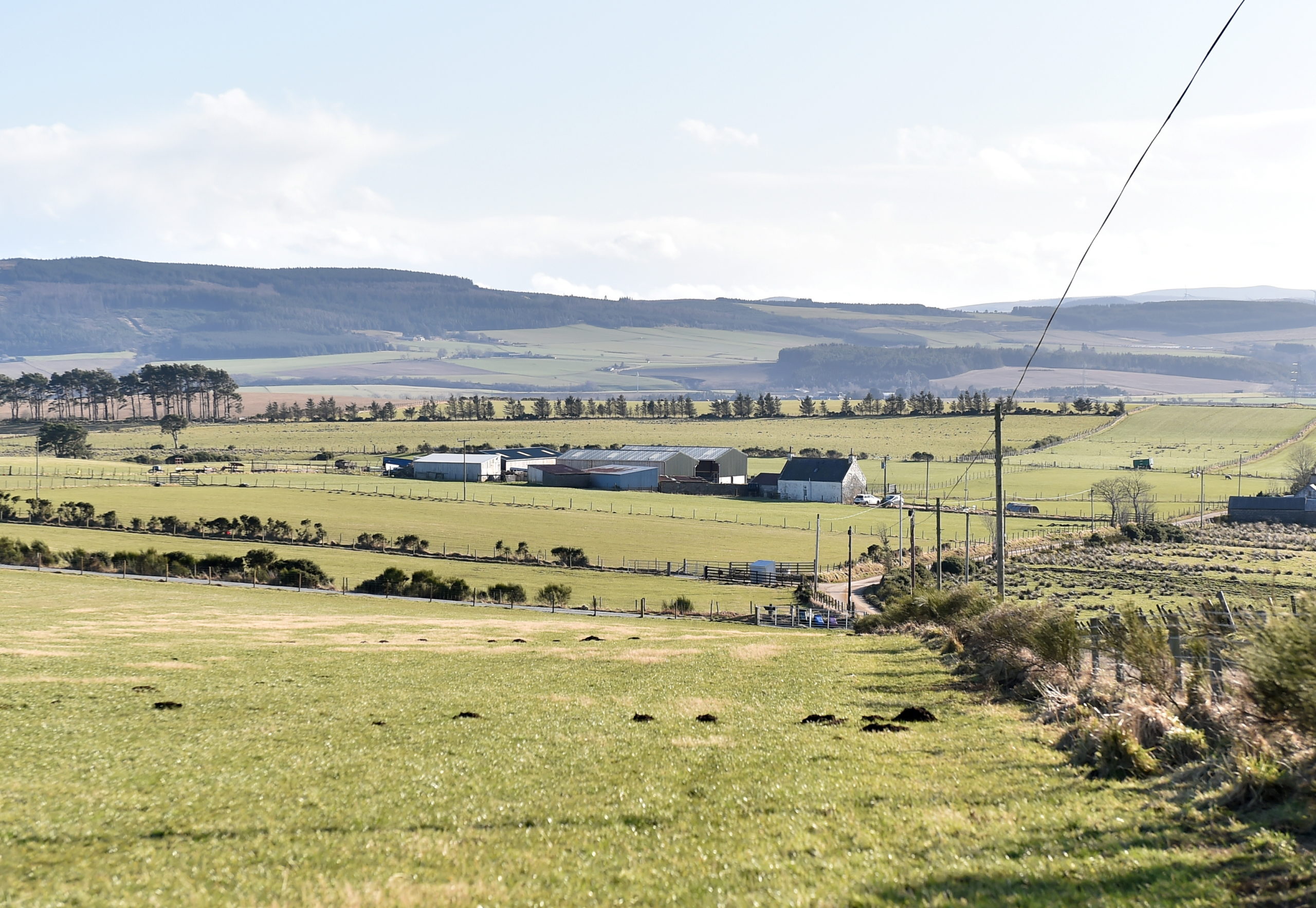 ---
That's fantastic! What was it about producing goat meat that appealed to you?
---
A: Vicky's dissertation topic at college was to look into the feasibility of keeping goats for meat in Scotland.
Goat meat seemed to be growing in England but was untapped up here, and we wanted to find out why that was.
It seemed people's perceptions of the meat and its cost were obstacles to overcome.
Keen to take on a challenge, we wanted to prove just how tasty the meat really is.
V: Adam bought me four goats from the isle of Arran for my 21st birthday and the rest is history.
We pride ourselves on selling only fresh Scottish goat meat, which is raised on our farm and fellow local, trusted farmers' land.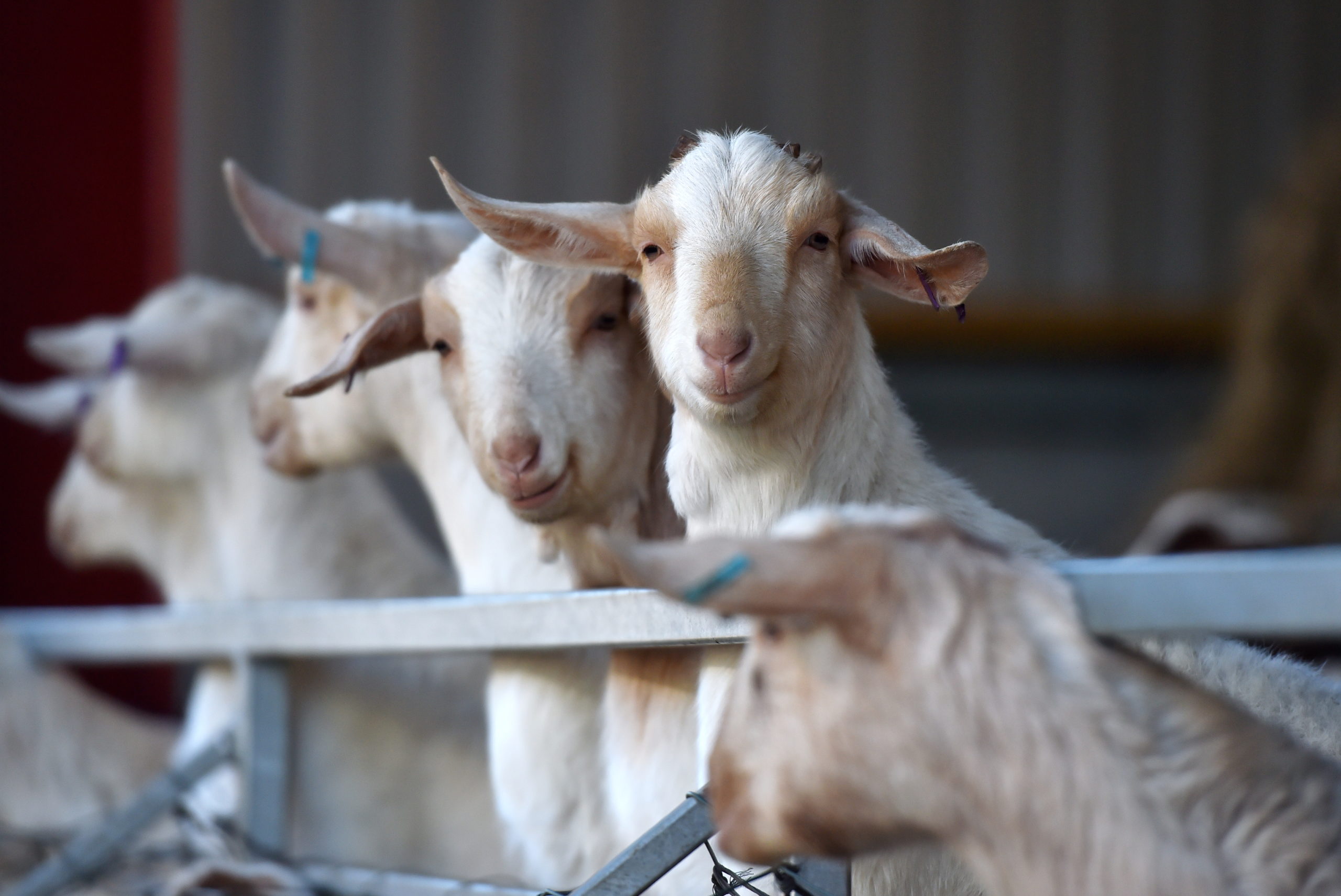 ---
What a cracking present. Tell us, how does it all comes together? What's the process?
---
V: The goats are kept until they are around 13-15 months old. This is when the meat is at its best and the most can be made. During this period, they're grass fed and free to roam outside, with shelters for protection from the wind and rain. And in winter they go into a shed to protect them and keep them warm.
What is the best thing about goat meat, and what dishes can be made with it?
A: It's a fantastic, healthier alternative to other red meats on the go, such as beef and pork.
Goat meat is great quality. In fact, it tastes a lot like lamb or a combination of lamb and beef, and can sometimes be a little gamier.
V: With regards to dishes people can create at home, it can be used in any recipe.
You can make a range of delicious burgers, sausages and steaks with it, as well as curries and stews for the whole family. The possibilities are endless when it comes to using goat meat, which is one of the many reasons why it's so fantastic.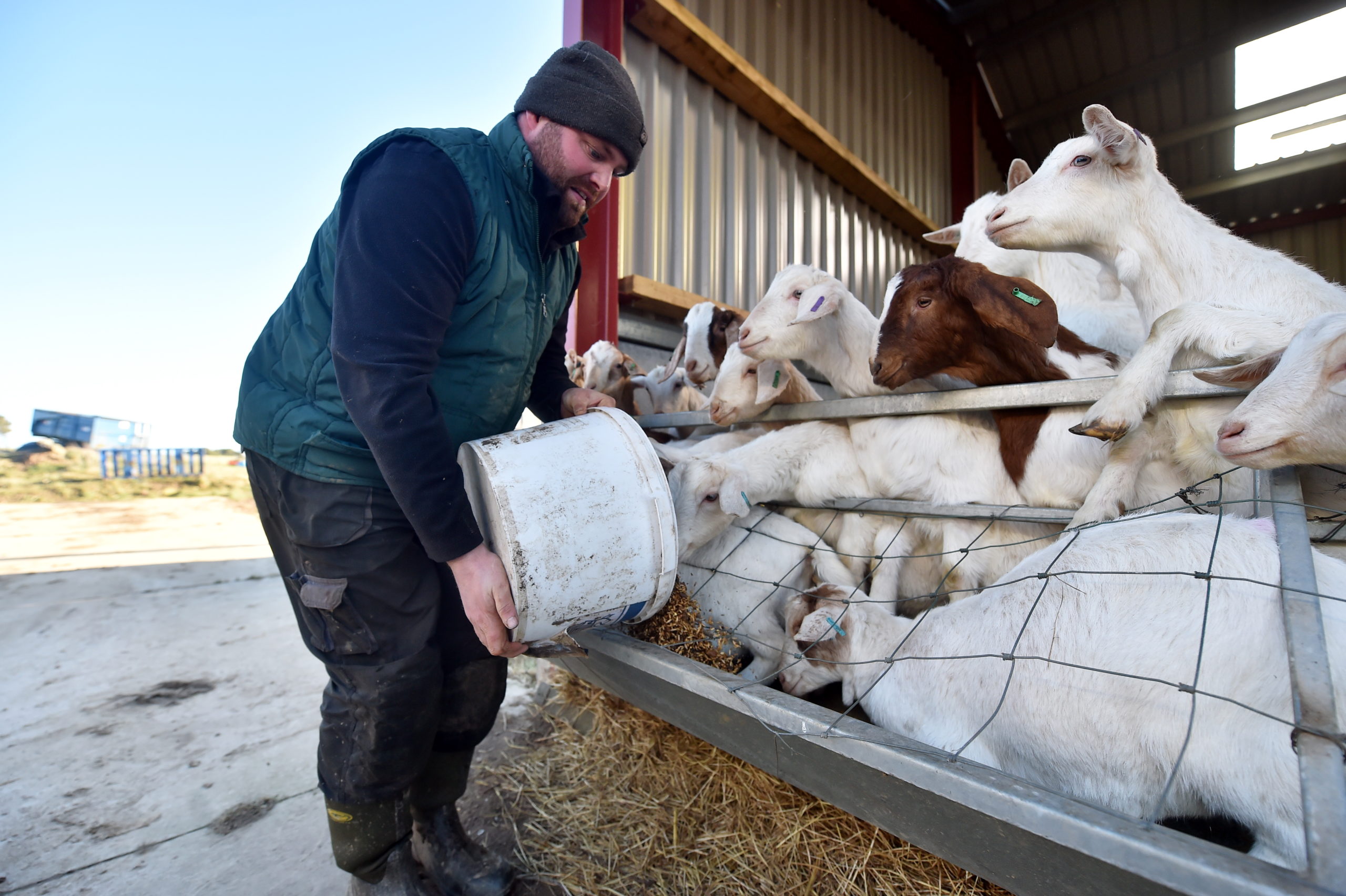 ---
Where can we get our hands on your products in the north-east?
---
V: The business primarily retails its goat meat through internet sales, farmers markets and local butcher's shops.
These products include diced goat meat, burgers, chops, sausages, mince, meatballs, and much more.
A: Our customers are people who like to try out new things, as well as foodies and the health conscious. Because it has a varied market, it has been well received by other firms in the industry.
In 2013, we pitched our idea to the Caledonia Best – a leading Scottish ale – seed fund and they were very impressed with our business plan.
The initiative supported seven applicants, including ourselves, who were all awarded a sum of £7,300 to help them expand. They also provided us with valuable marketing knowledge and advice.
This really extended the amount of our stockists, which is still increasing to this day.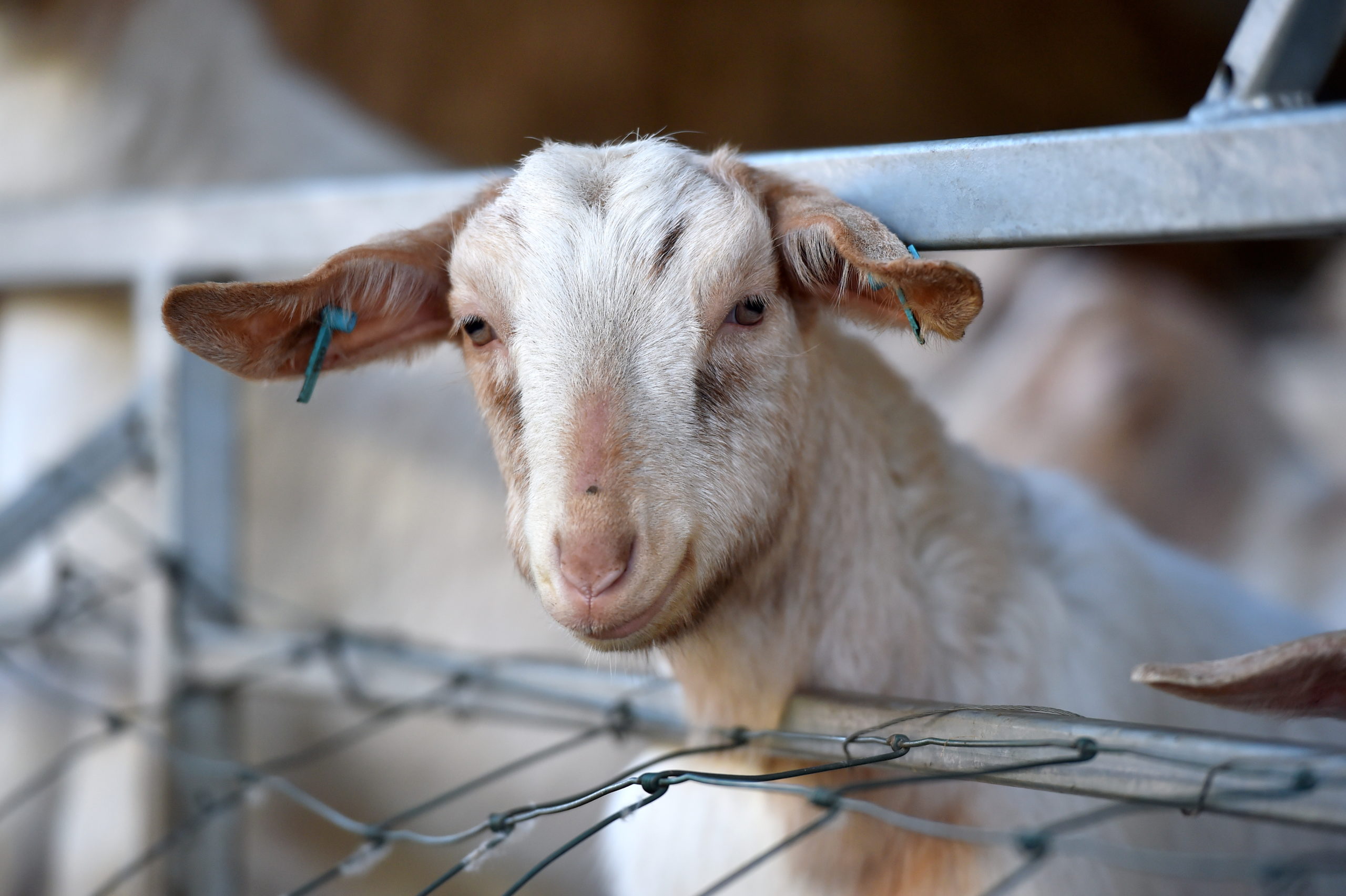 ---
That's great to hear. How did the grant benefit the business?
---
V: It has been very well received by the media, getting coverage in local and national newspapers.
Along with this, we've also taken part in several radio interviews, and featured on Landward – a long-running Scottish television programme focusing on agricultural and rural issues – in 2013 and 2016. All of this has been fantastic marketing.
---
Other than local markets and stores, can people sample your meat elsewhere?
---
V: Of course. We attend Taste of Grampian every year and a few other food festivals. These are great ways of getting people to try our products, and allow them to taste goat meat for the very first time.
We love to see people's faces when they first come to the stall and laugh at the idea or screw their face up. But after some persuasion, they try it for the first time and are pleasantly surprised.
A: A big drawback for people buying the meat is not knowing how to cook it. When done correctly, it is such a lovely meat that melts in the mouth. The pair of us always have recipe cards for people to take away for advice.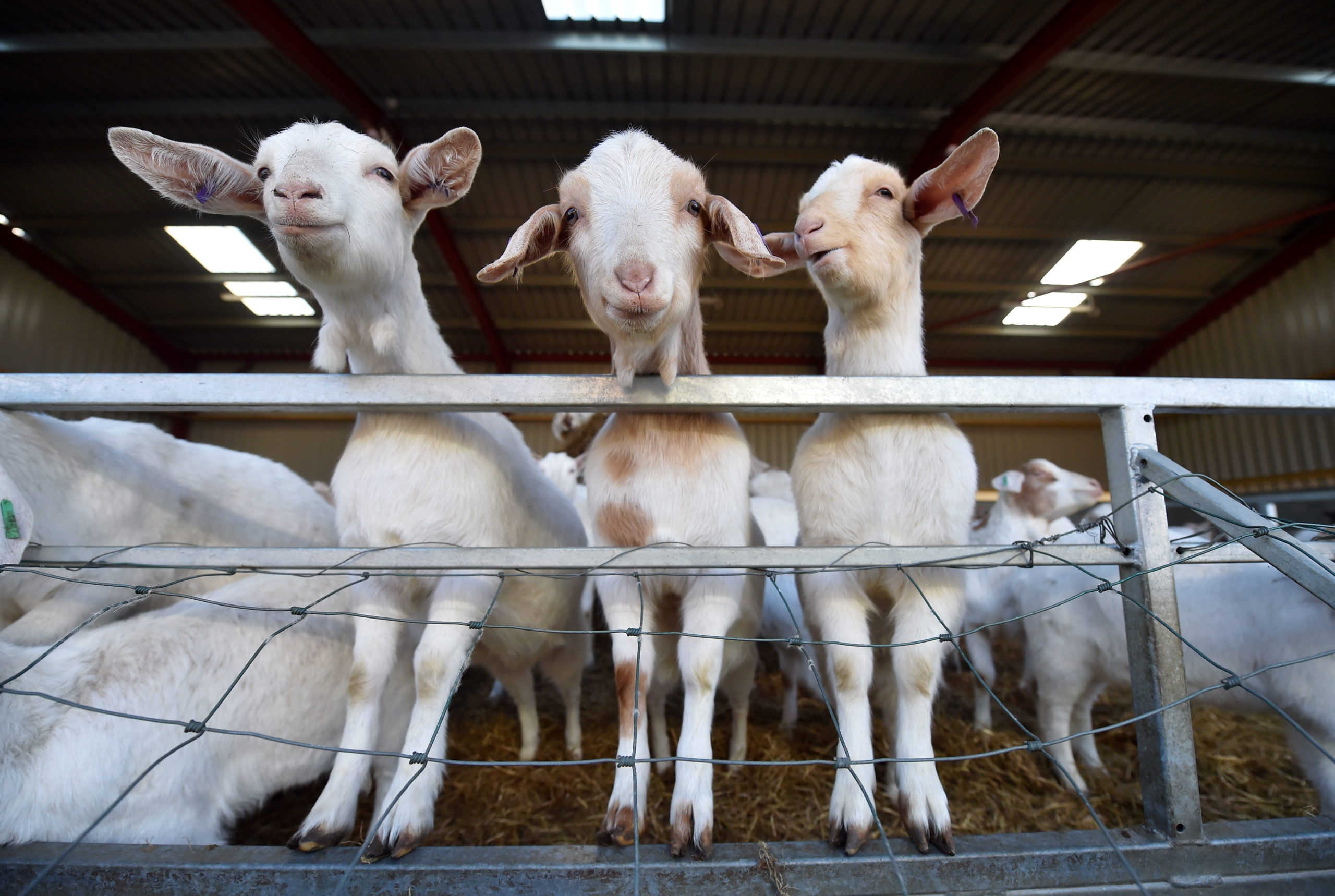 ---
What's next for the company?
---
V: Definitely to keep expanding our customer base. We're striving to encourage more farmers to explore the opportunity of keeping goats for meat production.
A: We have been so lucky and grateful with all the media interest around our business since starting up.
Vicky and I like to keep busy and jump at any opportunities we can in order to make our business more sustainable for the future.
We hope that our investment of time, energy and money will now enable us to enjoy the benefits of the business later in life, and that we have a formed a business that can be passed on to family.
Also, by July, our glamping pods – Hillhead Hideaways – will officially be open to the public. These will offer luxury breaks for all ages.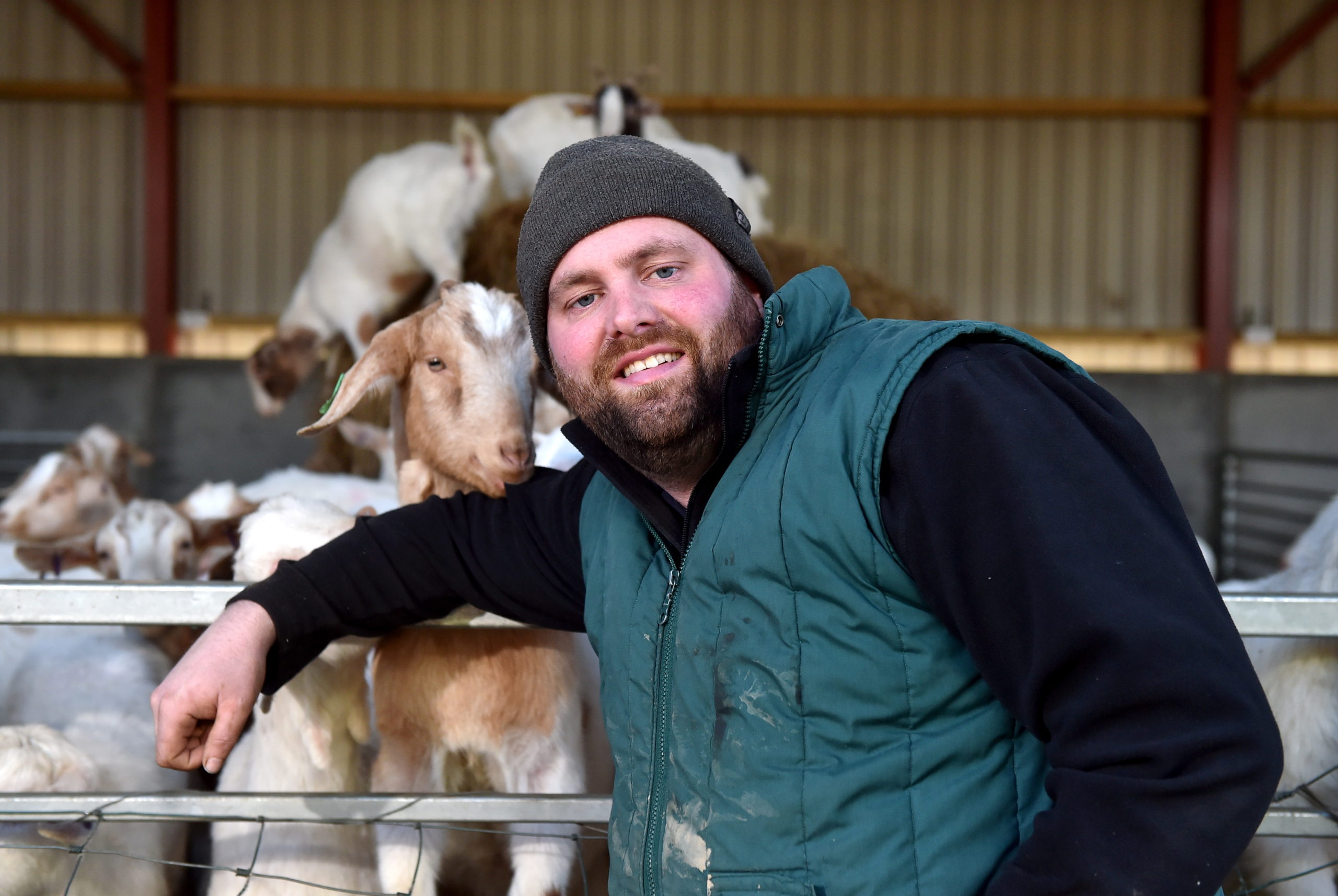 ---
Wow, they sound amazing! Tell us more about them…
---
V: Hillhead Hideaways will include four en-suite glamping pods, each with an adjoining barbecue hut and hot tub area. The pods will be at the luxury end of the market and, unlike many glamping sites, will provide wi-fi, bedding, towels and amenities at no extra cost.
A: This will be an opportunity to offer farm experience breaks to encourage people to learn more about where their food comes from, as well as promote the benefits of spending time outside.
Solar thermal panels will provide hot water and solar panels will give power to the pods, making them eco-friendly and help reduce the carbon footprint. Overall, there's a lot to get excited about!