Meet Dougal Darroch Stonebridge – the driven mind behind Aberdeenshire's Courie Courie Bakery & Cafe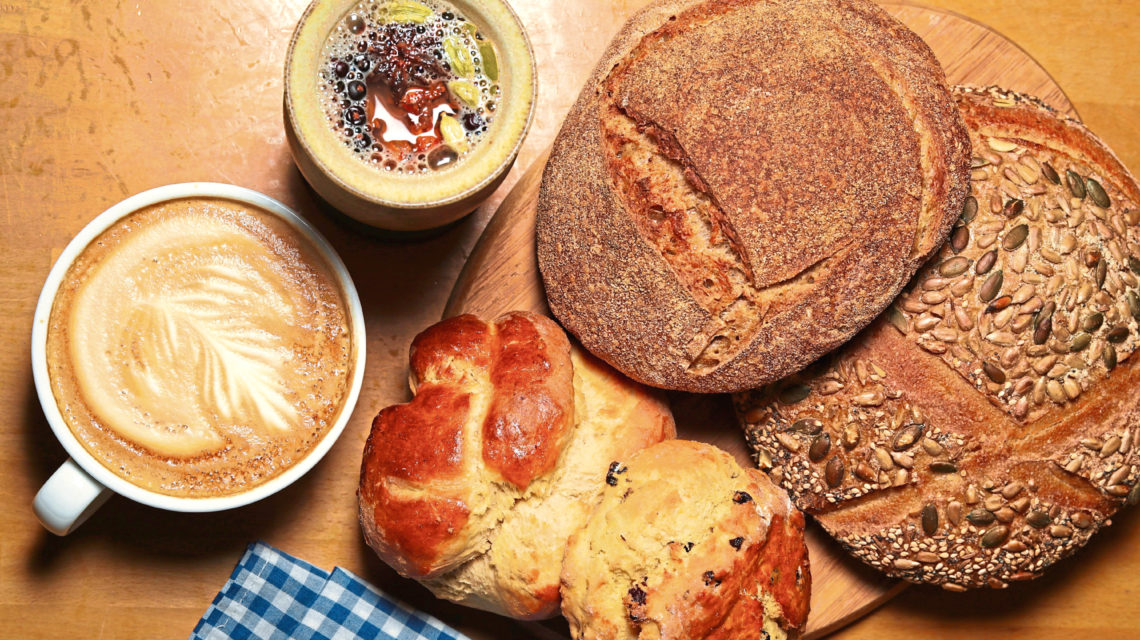 For some people, baking is in their blood.
When Dougal Darroch Stonebridge got a taste of the fast-paced working environment of the hospitality industry, he aspired to launch his own bakery and cafe in the north-east. The result is Courie Courie Bakery & Cafe at Cambus o' May in Ballater, where Dougal produces delicious offerings such as fruit scones, flatbreads and cakes.
We caught up with the baker to find out where his career has taken him and what he admires most about the brand he and the Courie Courie team have built.
---
Your brand name has intrigued us. Why Courie Courie?
---
Well, Courie is the Scottish equivalent of Hygge – a quality of cosiness and comfortable conviviality that engenders a feeling of contentment or wellbeing. Courie Courie is a comfortable, safe and friendly space where people can meet inside or outside (depending on what Covid-19 guidelines allow) and bring their dogs, kids, bikes and muddy boots.
I am so proud of our brand. I feel we've succeeded in putting across messages of sustainability and homeliness, but we still have lots to do to help our brand mature and grow alongside the business.
---
What do you guys offer?
---
In the cafe we've designed our menu to feature our bakery products, which include everything from cheese and herb scones to white rolls and sourdough cobs. These are produced from scratch on-site.
We're continually working to form relationships with local, independent producers with a focus on health and sustainability. We are also working hard on sourcing as close to home as possible, at a minimum within the UK or Scotland. We use no plastic packaging; everything takeaway is either compostable or recyclable, something we believe should be the norm.
---
So supporting local is important to you?
---
Definitely. We make everything using real ingredients and aim to make honest food that makes the best of the produce we source. We are always so pleased to find a new local producer we can work with.
Our organic fresh vegetable producers, Berwickwood, regularly bring some amazing leeks which we immediately turn into a really amazing leek and potato soup with their potatoes and a pinch of nutmeg.
The team and I work hard to source our ingredients as close as we can to the bakery in Cambus o' May and love to work with small, independent high-quality producers. Our closest producer, Royal Deeside Honey, kept their bees on the hillside behind the cafe last summer; you can hardly get closer than that.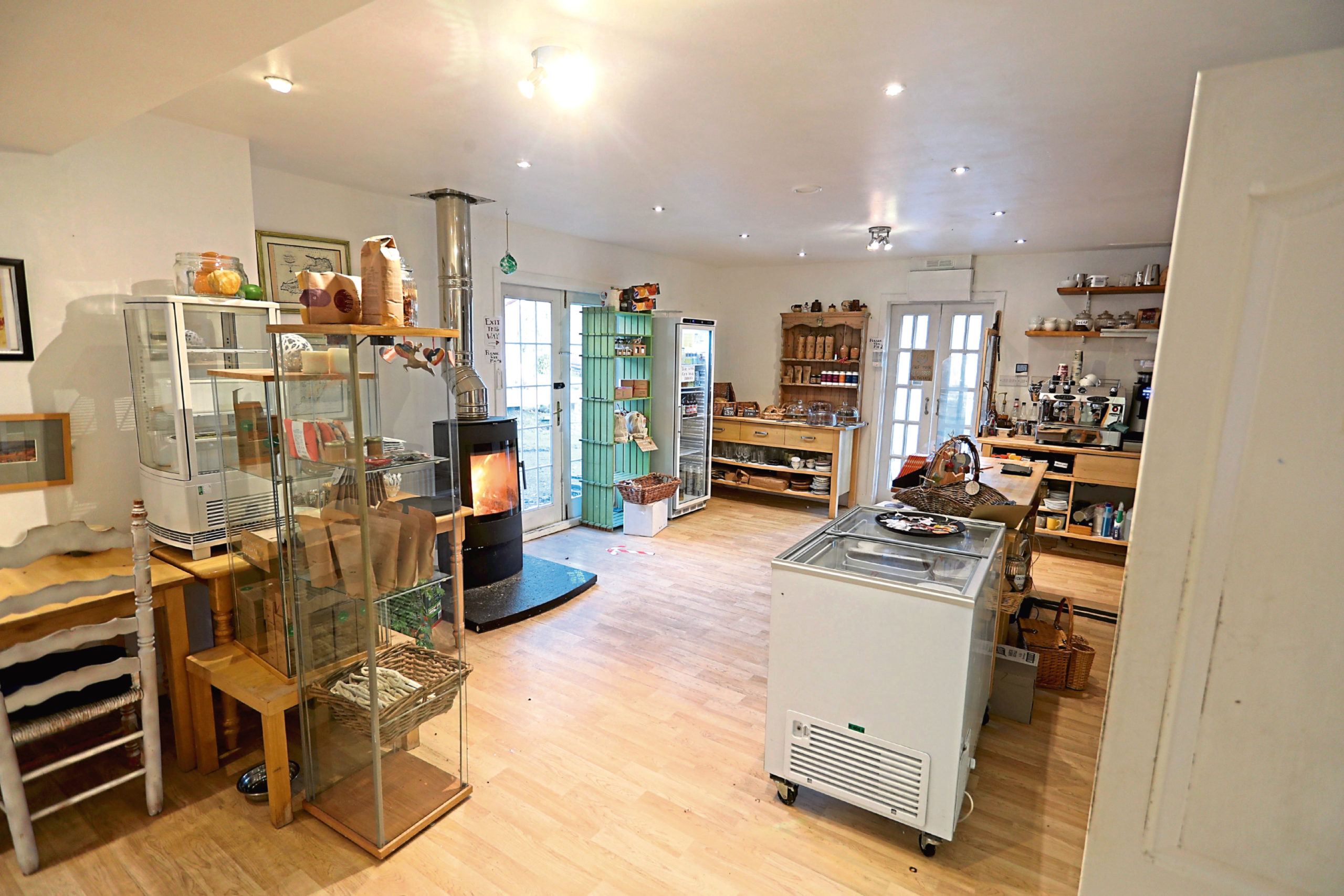 ---
Tell us more about yourself and how you got into the hospitality industry.
---
I've been working in food since my first job in a steamy-windowed, busy wee cafe washing dishes.
Since then I've always worked in cafes and food outlets, eventually ending up in the cafe that would become our own. I used to make bread at home every now and then and we'd had the idea of making our own bread for the cafe in the past but, being under lockdown and having an urgent need to diversify and find new offers for our business, we quickly went on to the path of professional baking and sourdough.
I really enjoy working in the hospitality industry. I love the fast-paced creative environment of the bakery-cafe, and starting my own place has opened up a whole new world of skills and things to learn.
---
That's great to hear. So, you launched the business in December 2019 and properly opened in March 2020 – what encouraged you to do this, and was it challenging?
---
We took over the business a week before the first lockdown last March, so the honest answer would be yes. It's been an amazing year but so far we are hanging in there, thanks to our fantastic customers and team.
Luckily, having worked in the premises for a few years before proved useful in terms of getting settled into a working routine, but we immediately had to pivot and become a bakery rather than recruiting staff and opening the cafe ready for the Easter break. The team and I were making what we could in two tiny domestic ovens and set up a pick-up system for takeaways on the porch of the cafe.
Our two mega challenges were getting flour and yeast for bread. There was a huge surge in demand from home bakers under lockdown. As we had to set up relationships with suppliers, they often had a massive backlog of orders. Eventually we got our first order of amazing flour from Shipton Mill and solved the yeast shortage by going straight to sourdough. Sourdough is incredible but it has its own personality. Changes in ambient temperature and humidity have an impact on how it behaves.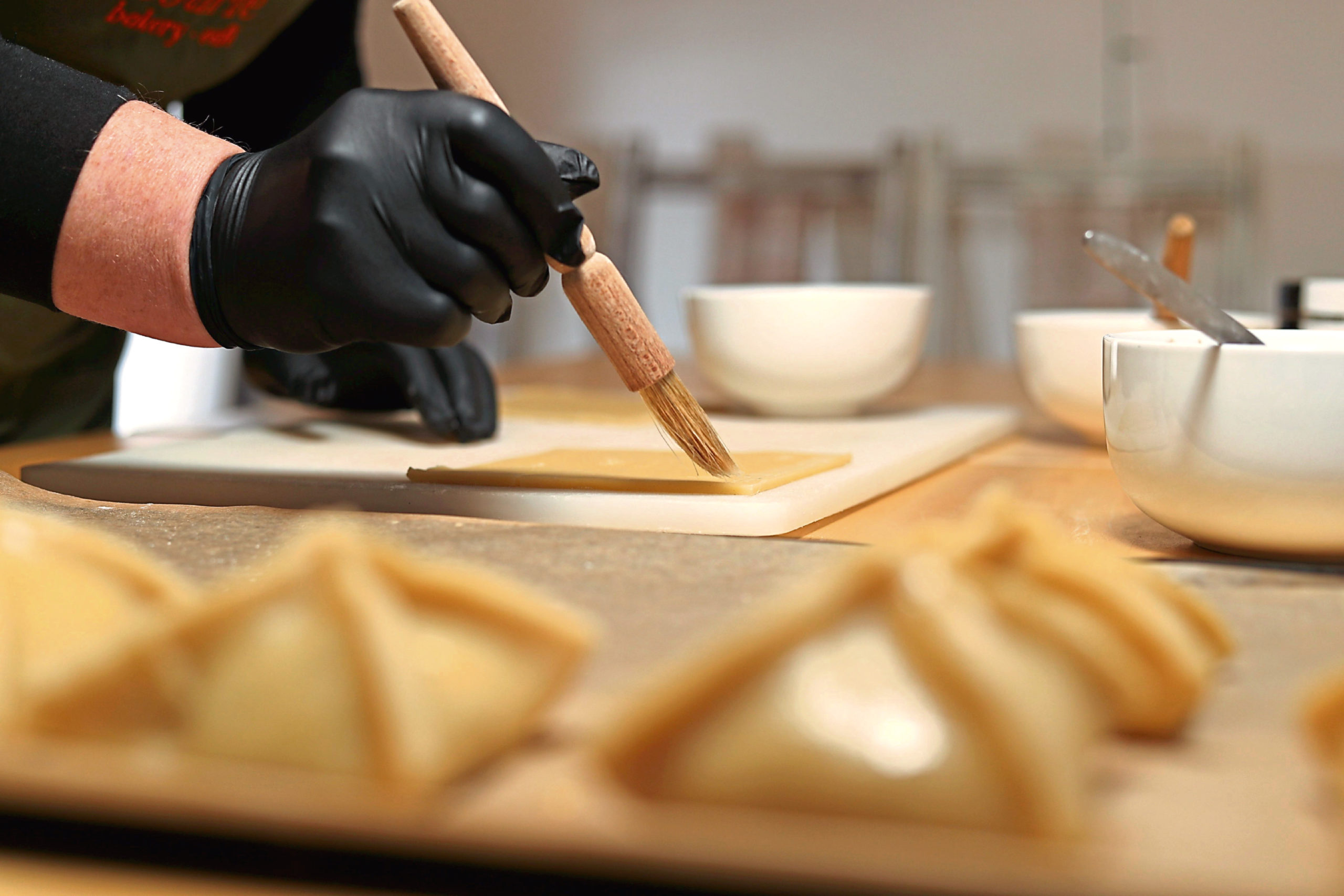 ---
How did you go about getting the business' name out there?
---
Social media is fantastic for a business like ours. We have found a really good photo can create an almost instant response. One day the Courie Courie team posted a picture of one of our breakfast rolls with an egg just dripping deliciously down the bread, and people were in for their breakfast within minutes. Under lockdown, people look for some sense of normality and being able to safely get a takeaway coffee and bacon roll with really good bread gives them that. We aim for several social media posts a week on different channels.
Our long-term plan will be to include an outreach bakery and cafe service, a plan we've had on the back burner while we get the cafe and bakery established.
---
That sounds exciting. What flavours and products are most popular among customers?
---
That would be our fruit scones. They definitely hit home. We've had some great reviews from customers, with some saying they are "the best scones north of Perth" and that they have "the perfect scone texture". Our coffee is also popular, with lattes the most popular coffee. Last year we saw a big interest in kombucha too, though.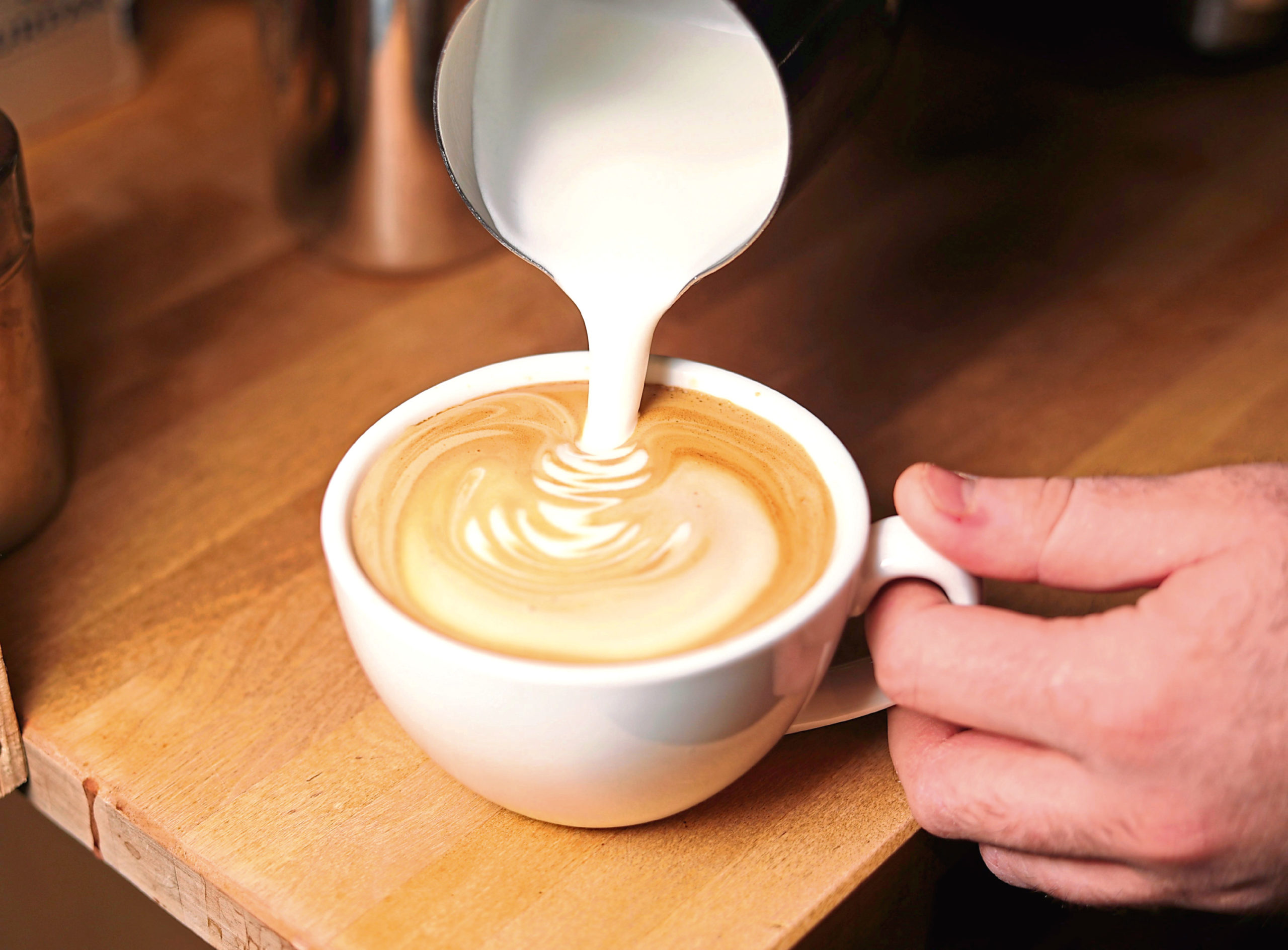 ---
How do you go about experimenting with different flavours?
---
Lots of our baking is from traditional recipes from all over the world. The whole team gets involved with tasting and we love trying new things out with our customers and seeing what they think. The team and I like to find an unusual recipe and see how our ingredients fit. We often make our own spice blends and herb mixtures, and grow fresh herbs on-site so we incorporate them in season in lots of dishes.
---
I understand you're offering an online click-and-collect service. How long do orders take to make?
---
Due to the slow fermenting nature of sourdough, it takes at least three days from start to finish to produce bread orders. But we have cakes, buns and brownies available all the time. Orders can be placed via our website.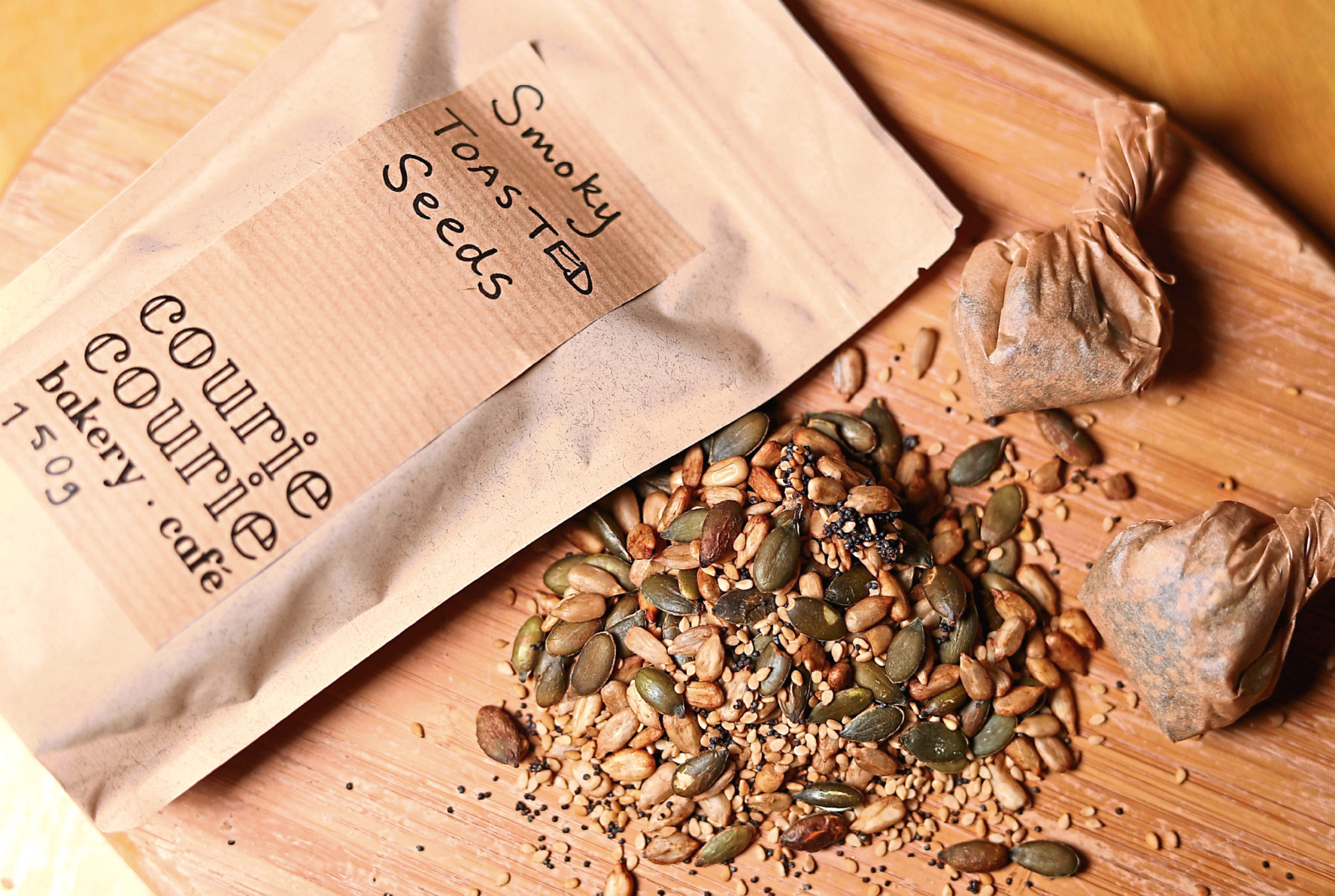 ---
In your opinion, what have been the highlights since launching Courie Courie?
---
The Courie Courie team have had some wonderful moments in the cafe, watching a customer almost come to tears, clutching their first cup of cafe coffee in months during the first lockdown.
Some of our regular customers have been coming through the past year from takeaways in the doorway to lunches in the cafe and picking up a loaf. We are so grateful for them. They have been wonderfully supportive. Connecting with other sustainable businesses has also been fantastic. Getting a flour order from Coldswells Mill was so exciting, as was our first Shipton Mill order. Not to say the day we got a commercial oven.
---
What's it been like working through multiple lockdowns?
---
It's been tough and has had its challenges, but has also taught us so much about how our business works and what our customers are looking for. I think our business would have looked very different without having to go through the first lockdown, but I honestly think it has helped it become what it is today.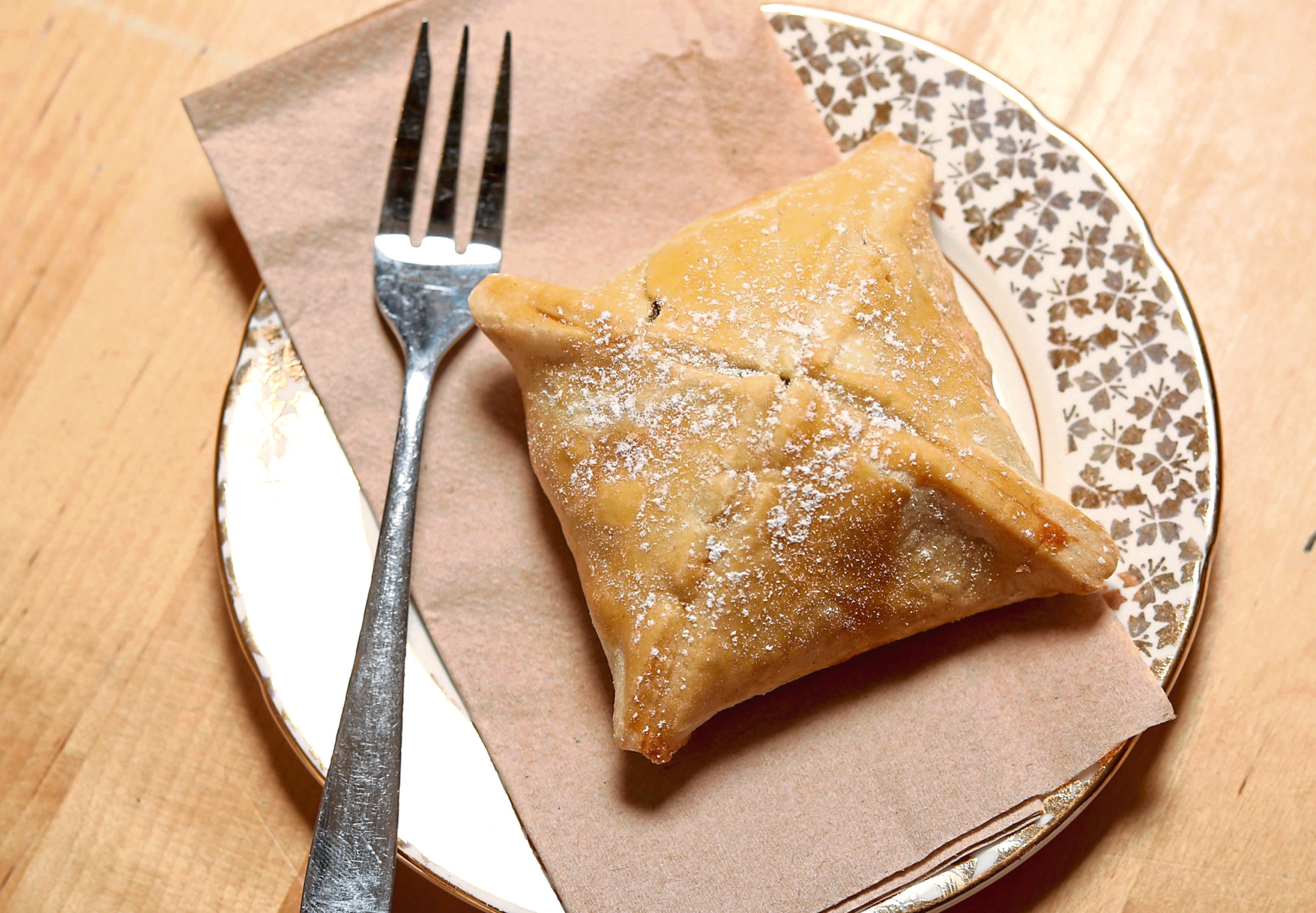 ---
Where do you hope the business will be by the end of 2021?
---
We hope to have a bigger team and be able to produce more products, as well as become a space for community events to contribute to various movements surrounding the work we do, such as the Real Bread Movement.
We're also aiming to expand our hot drinks offering to make some of the most wonderful coffees – coming from Scottish roasteries – and also tea being grown in Scotland.
---
Visit couriecourie.co.uk to place an order for collection or read more about the business.