Marty and Doc in flying visit to Aberdeen for Back To The Future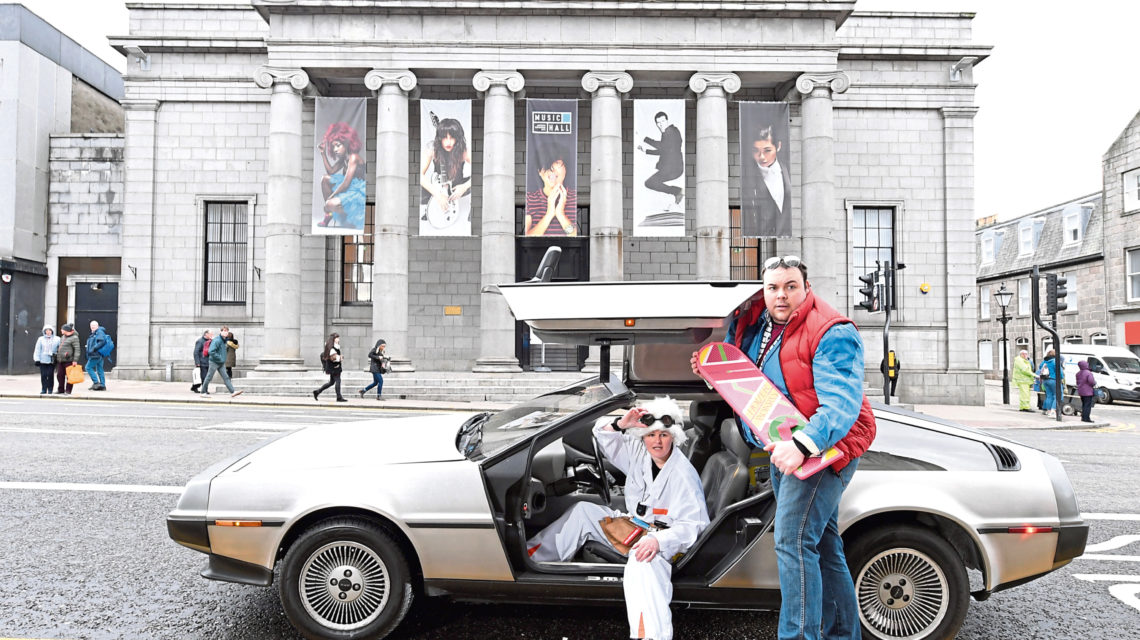 Great Scott! Marty McFly and Doc Brown have blazed into the heart of Aberdeen in a time-travelling DeLorean.
The intrepid pair hit 88mph to jump forward from 1985 to tell the Granite City all about a screening of Back To The Future at the Music Hall, with the score played live by the Czech National Symphony Orchestra.
And as they created a stir in Golden Square, with passers-by rushing up for photos and selfies, Andy Kite, marketing manager for Aberdeen Performing Arts, said there was plenty to be excited about for the performance on Monday April 22.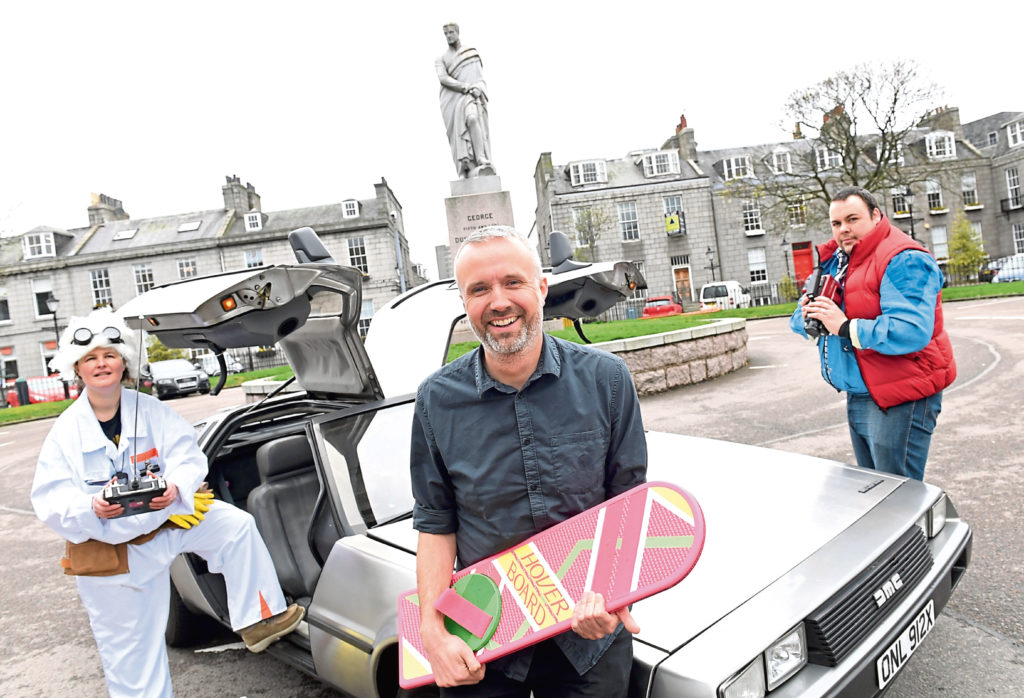 "Back To The Future Live will have the iconic film played on a high-definition screen, with the music performed by an orchestra in a venue world-famous for its acoustics. The orchestra will really bring the film to life," said Andy, adding the concert aims to bring a new audience to both orchestras and the Music Hall.
Film screenings with live orchestras are growing in popularity and Andy hopes to bring more to the Music Hall in future.
"I think people in the north-east will really appreciate what we are bringing here," he said.