Make sure you're on trend this season with Aberdeen's Westholme Interiors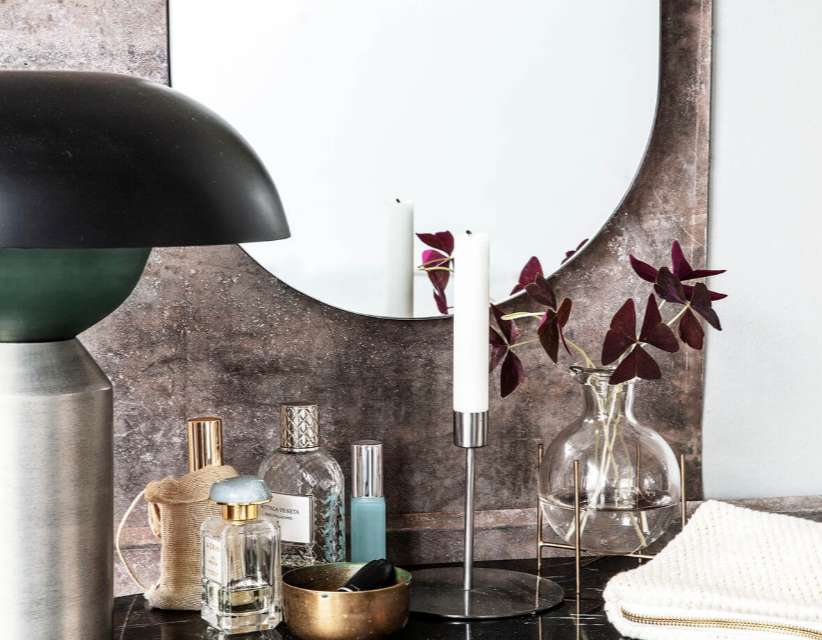 Autumn is a fantastic season to adopt one of the new and upcoming trends and to get creative with your interior spaces.
As the weather gradually begins to shift and the darker nights close in, it's the perfect time to begin decorating your focal rooms with soft furnishings and charming accessories that suit the time of year.
With an abundance of interior design trends on the go at the moment, you're spoilt for choice.
Whether you're looking to flood your interiors with gorgeous rich tones, create a serene Scandinavian style or implement understated elegance, one place that boasts an array of options is Westholme Interiors.
Owner of the Aberdeen-based online retailer, Nikki Brown, knows exactly what you should be looking out for this season.
From decorative, stylish and practical home accessories, there is a wide range of items that match the criteria of each autumn trend – including refined glamour, Nordic and woodland retreat – all featured on the Westholme Interior site.
The design guru herself, Nikki, provided some tips on how best to turn these design concepts into a reality in your own home.
And she predicts that marble will continue to be a popular choice.
Nikki said: "Throughout the summer, the pillar Cooee vases have been super popular and I'm sure this will continue into autumn.
"They come in two different sizes and multiple colours, which are versatile. You can choose to style them with artificial flowers, fresh flowers or branches, and even unusual grasses like pampas – another on-trend item this autumn.
"Marble is also proving extremely popular but it's not necessarily specific to a season as it's a classic piece for any home.
"Whether it's marble coasters or boards, or kitchen pinch pots or candle holders, it can be styled and look great anywhere.
"Our white and black marble collections have been a fantastic addition this year.
"I have seen our customers use the boards in their kitchen as serving platters, as well as on coffee tables for styling displays, and also bathrooms with candles and soaps displayed on them."
Featuring collections from brands across the world including Cooee Design, Coming Home, Stoff Nagel, Abigail Ahern and DBKD, Nikki offers stunning accessories to achieve globally-inspired trends.
"Nordic and Scandinavian-themed interiors are also making a comeback," she said.
"Coming Home is one of our most popular brands and they are from Norway.
"They bring the most stylish Nordic design pieces, with our most popular being the urban candlesticks. "These come in a variety of sizes and colours, and the colours can be matched through many pieces or even mixed with different shades and tones.
"The Nordic accessories are very simple, have clean lines and muted colours. Wooden pieces are also the ideal choice for those wanting to achieve this design trend inside their home."
Another necessity to any living space is ensuring comfort levels are at their peak, and there is no better way to achieve this than by throwing some soft furnishings into the mix.
Nikki said: "We have a small collection of soft furnishings, which we are looking to expand over the coming months in our autumn and winter collection.
"Soft furnishings such as cushions and throws add warmth and texture to more minimal and modern interiors, as well as that added element of comfort.
"These are perfect for cold autumn nights that will soon be coming in.
"It's also a fantastic way to alter the feel of a room without changing any furniture at all, and it requires minimal effort.
"Just switch out some cushions, add a rug or a new throw, and incorporate some fresh colours to any base and it can completely transform your living space."
In order to carry on providing the best in homeware products for her customers, Nikki will be travelling over the course of the next few months for two up-and-coming interior design events.
She said: "We have two trade shows to look forward to, one at the end of August and the other in September.
"The first is Formex, which is held in Stockholm in the leading Nordic interior design arena.
"The event gives you the chance to view items from a variety of new and returning exhibitors, as well as see an exhibition created by one of the design world's most respected trend experts – Lidewij "Li" Edelkoort.
"The second will be Maison et Objet in Paris, which we attended back in January and were completely overwhelmed with its scale. We only spent one day there and instantly knew it wasn't enough time, hence we have booked to go back for two days.
"Maison et Objet is the international authority for home decor, interior design, architecture and lifestyle culture, which trends through shows, events and a digital platform.
"These events have been great in the past in allowing us to find many new suppliers to work with, and we hope to find lots more."
Visit www.westholmeinteriors.com for more information