Magazine helping students' fashion careers at RGU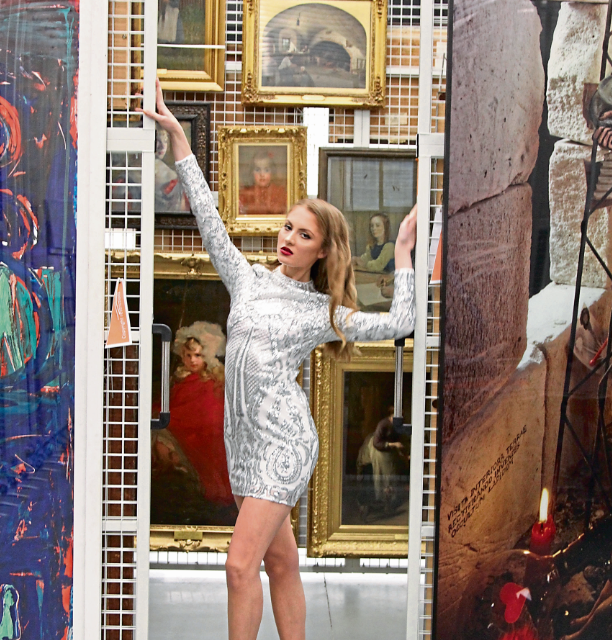 The extensive variety of talents among Robert Gordon University (RGU) fashion management students is already undeniable.
But those who have the opportunity to browse an edition of the second-year students' fashion magazine will see that year-on-year they continue to exceed expectations.
Collaborating with North East Scotland College (NESCol) and a variety of local businesses, they have now offered a decade's worth of yearly magazines.
The 10th edition – Collect10n – once again boasts a wide range of works across its 180 pages.
Karen Cross, senior lecturer and subject leader for the fashion management course, has been responsible for overseeing the projects that feature in the magazine since its launch in 2009.
She has worked at RGU for 11 years leading the BA (Hons) fashion management course, and believes that the magazine is a course highlight for her students.
Karen said: "I joined the university 11 years ago when it developed a degree for fashion management.
"Regarding the magazine itself, I've been a part of that since the very beginning."
She said colleague Fiona Blunsdon, who is a lecturer in communication, marketing and media, has taken on the editor's role for six years now and is also vital to the magazine's success.
"I've always loved magazines and I believed by introducing this to the stage 2 BA (Hons) fashion management students it would give them a completely unique experience that could be transferred to the world of work.
"Active learning is at its heart, so they can pick up key management skills including organising, planning, managing and controlling. It's also a great way for them to utilise their own contacts."
The 12-week long project requires the students to address a number of different elements, including styling and arranging their own photo shoot, writing articles and producing product pages.
Karen said: "Not only do they have to write an article, present it with images and create a fashion spread, but they are also required to set up their own fashion blogs and take assessments on sub-cultures.
"There's also the possibility that one of their images could be used as the front cover page, so it gives them something else really exciting to aim for and work towards.
"Although there's a brief they have to meet, it's open and they more or less have complete freedom to style their pieces as they wish."
From recruiting models to being granted permission to use north-east landmarks as backdrops, the students are responsible for organising every aspect of their shoots.
NESCol has been a fundamental contributor to the magazine by providing much-needed photography students to aid in the process.
"We have collaborated with Nescol since the very beginning and it makes for a fantastic opportunity for all of the students involved," said Karen.
"The project for NESCol students is done outwith their timetable, so the fact they're always willing to dedicate their free time is great.
"They have always showcased a high level of professionalism and I, for one, can't thank them enough for that."
Karen also believes the magazine has gone from strength-to-strength over the years, with students' creativity and ideas being more diverse than ever before.
"Looking back, the magazine has evolved an overwhelming amount since its inaugural year in 2009," Karen said.
"Our students are really branching out and aiming to make their edition even better than the last. I love seeing their determination.
"I think their hard work mainly stems from the fact that the project provides them with a tangible item they can take away and showcase to potential employers.
"RGU is focused on employability. We want our students to leave university and find work with ease. I don't think there's a better way the students in our course could showcase their fantastic skill set as the magazine is colourful, glossy, professional and tactile. The students and myself feel a sense of pride seeing everything come together, and as a module, it gets incredibly high feedback."