Learn how to make a Christmas wreath with Aberdeen-based Kim Dalglish Florist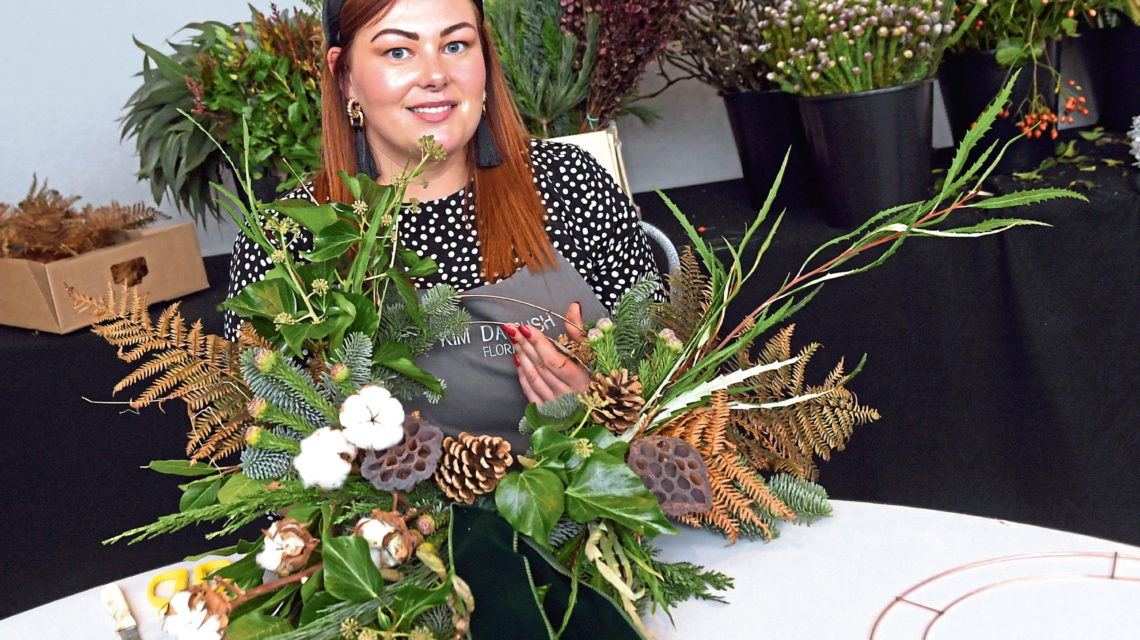 Tis the season to add a festive sparkle to your home and brighten up your living space with a beautiful Christmas wreath.
Aberdeen-based creative Kim Dalglish has hosted a range of festive workshops to teach locals how to make beautiful Christmas creations for their homes.
After opening her shop, Kim Dalglish Florist, on Holburn Street in 2012 and working as a retail florist for five years, Kim decided to close her store and focus on the parts of business she was always most passionate about – weddings and workshops.
Nowadays, Kim and her three freelance assistants create wonderful floral arrangements for as many as five north-east weddings a week.
But with the festive season fast approaching, it's her workshops that keep her most occupied just now.
Kim said: "We hosted quite a few private group workshops this year. We also did a lot of hen parties and flower arrangement workshops and during this time of the year our Christmas wreath workshops are also very popular.
"Next year, we're looking to host a Mother's Day event in collaboration with John Lewis & Partners and I'm hoping to host something for Galentine's Day (a celebratory day friendship the day before Valentine's Day) as well."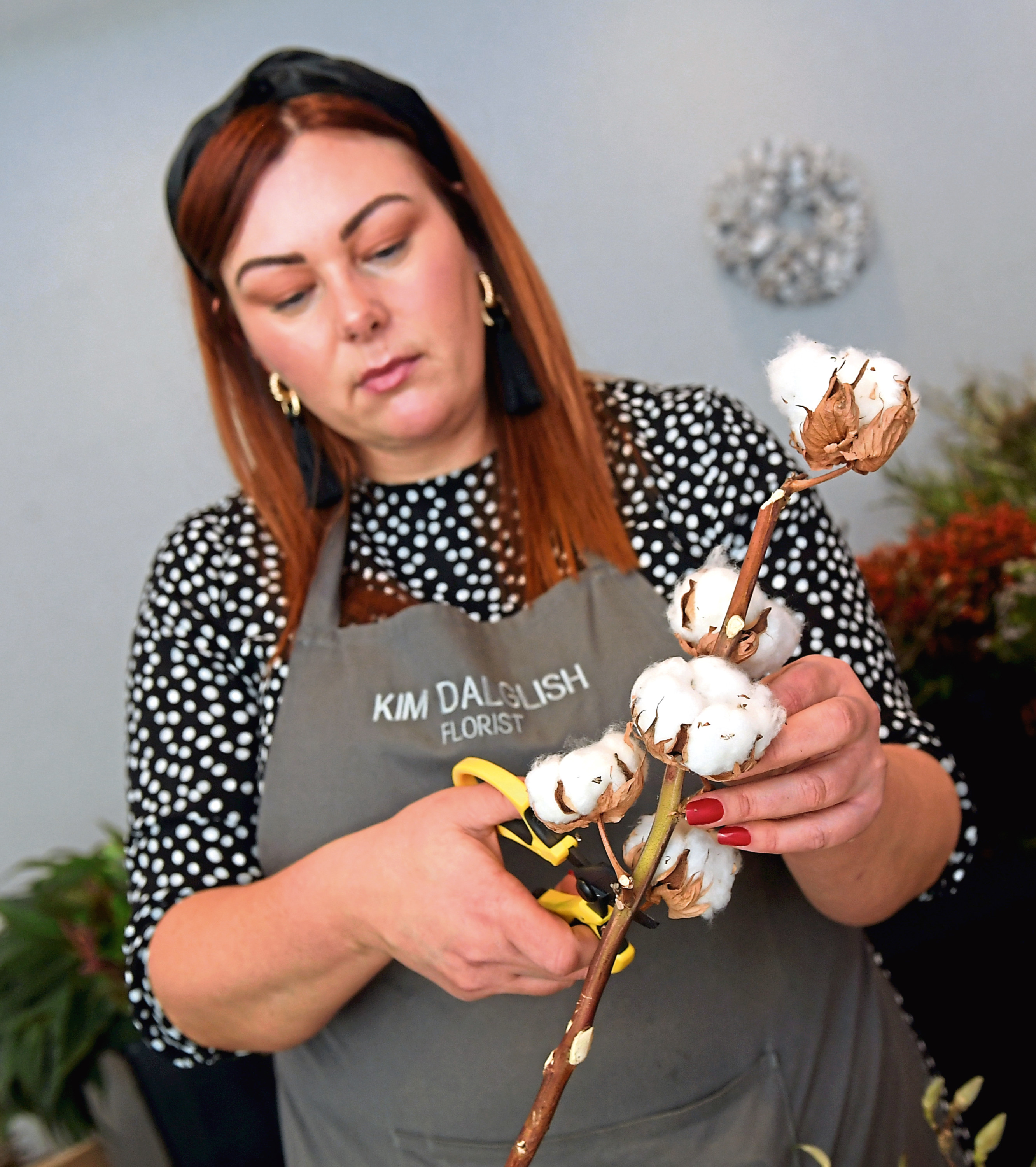 Kim is very passionate about keeping up to date with floristry trends and enhancing her skills.
She said: "I studied at McQueens Flower School in London and other great floristry schools.
"I'm part of an organisation called the Chapel Designers, which is an international collective of wedding and event floral designers. We attend a lot of conferences, study days and workshops.
"I have to keep my floristry knowledge up to date because things are always changing. There are many new techniques I need to learn and I like to be introduced to new products too."
And with floristry trends changing as often as fast fashion fads, Kim needs to make sure she can provide her clients with the most relevant designs.
She said: "That's the good thing about floristry – there's always something to be excited about and I'm not always creating the same flower bouquets.
"I would say trends in floristry are pretty much like anything else which is fashionable.
"And my inspiration can also be taken from anywhere and everywhere.
"Trends definitely fluctuate a lot – especially in the wedding side of business. I've seen a massive change in the types of weddings we work on."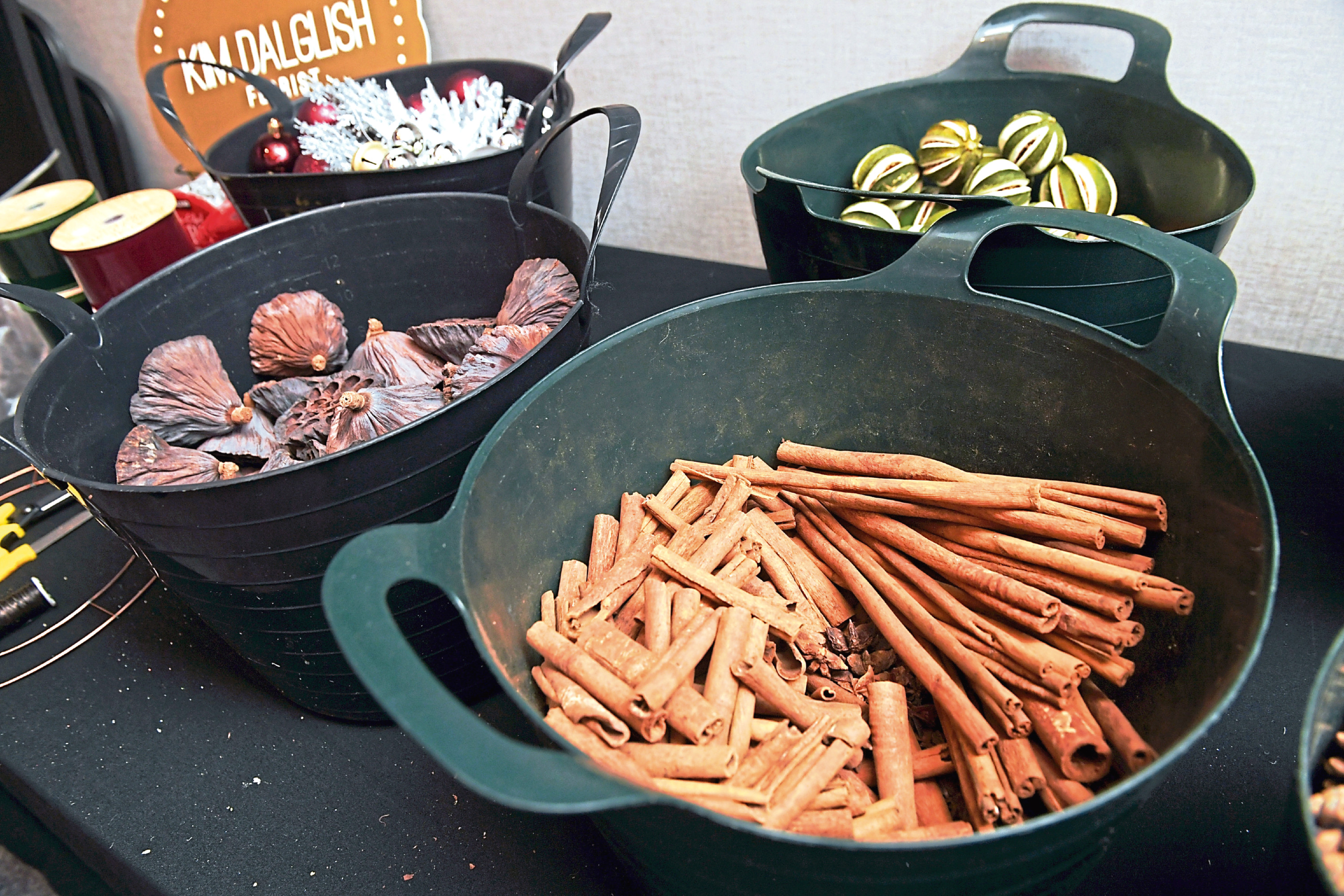 Kim added that Christmas wreath trends don't change as often as wedding bouquets do, but more and more of her clients are interested in natural-looking wreaths this season.
She said: "Christmas decorations are very personal. Everyone has a different taste and different decorations. However, Christmas wreaths are a lot more natural nowadays. People don't necessarily want their wreath to have the traditional tight shape, but they are open to experimenting with more loose shapes.
"The trends are also more Scandinavian, which means the wreaths can be a lot more minimal or have unusual shapes. People can go for more asymmetrical and wider designs."
However, Kim thinks everyone still likes a little bit of festive sparkle.
"Golds and silvers will always be popular, but people go for more natural shades, too. We still use a lot of Christmas pines and add woodland textures to wreaths."
While some people may want their wreath to match their Christmas tree decorations, Kim said it's not a rule everyone should follow.
"Christmas wreaths are normally hung outside the front door so they don't have to match your tree decorations – but it's up to people to decide.
"My Christmas wreath that I do for my house is absolutely nothing like my tree, so it really depends on what everyone is looking for."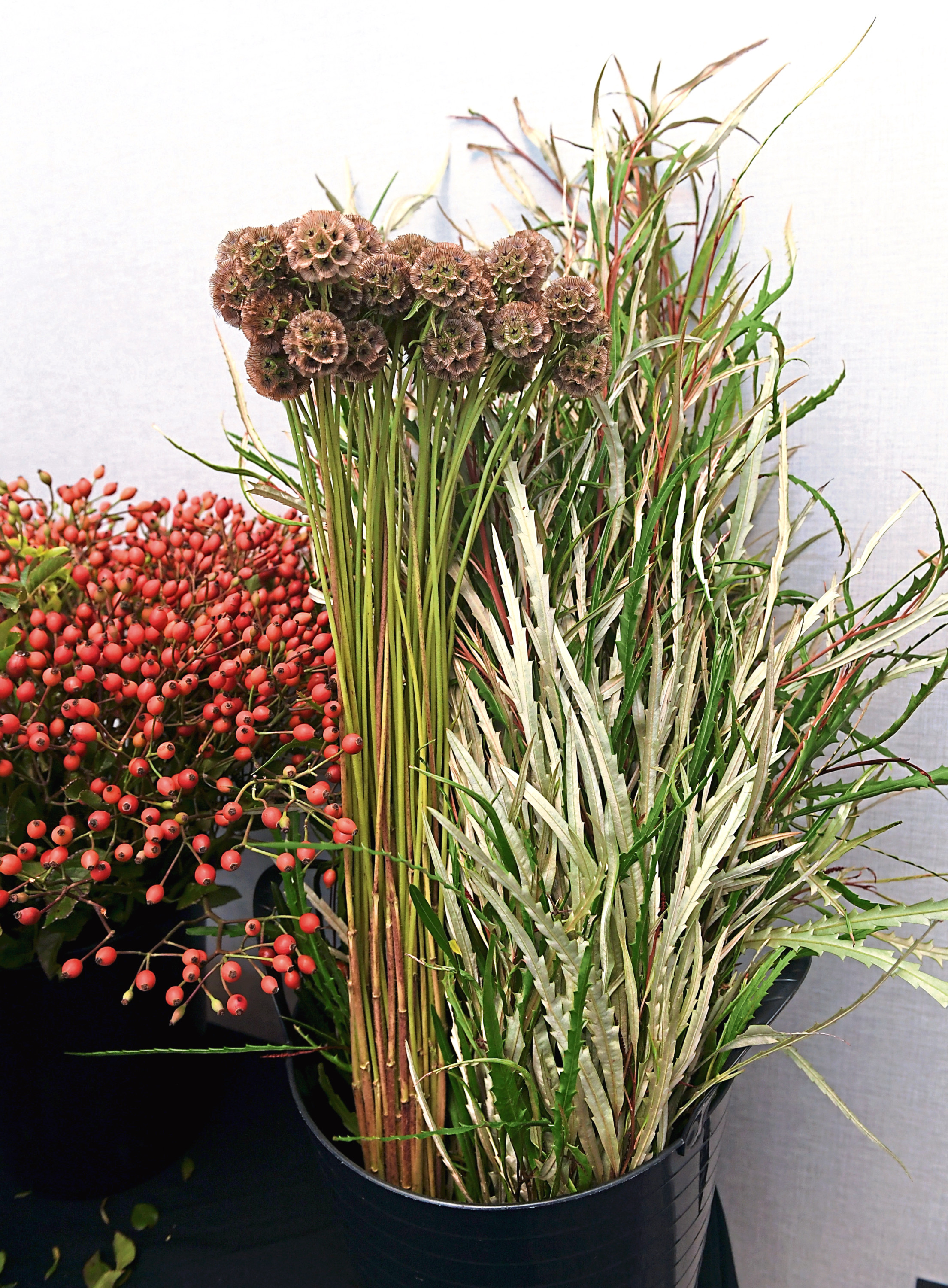 With a plethora of sparkly wreaths available to purchase from the high street, you're bound to find a wreath you'll love.
However, if you'd rather make your own wreath than invest in a shop-bought decor, look no further! We asked Kim to provide our readers with a simple step-by-step guide on how to make a beautiful Christmas wreath at home.
How to make a Christmas wreath:
Materials:
Circular wire frame (12-14 inches)
Scissors
Sharp knife
One reel wire
Stub wire (16-20 stems)
Moss (two handfuls)
Foliage of choice (I like to use pine, ivy, conifer, cypresses, eucalyptus, willow and dried fern)
Decorations (I like to use ribbon, pine cones, flowers or holly berries)
Method
1 Attach the reel wire to the wire frame base, then grab handfuls of moss – just enough to roughly cover the frame, and wrap it with wire as you go to attach it to the base. Go around the frame, it doesn't need to be too even, as this will just be the wet base for the foliage to stay moist on.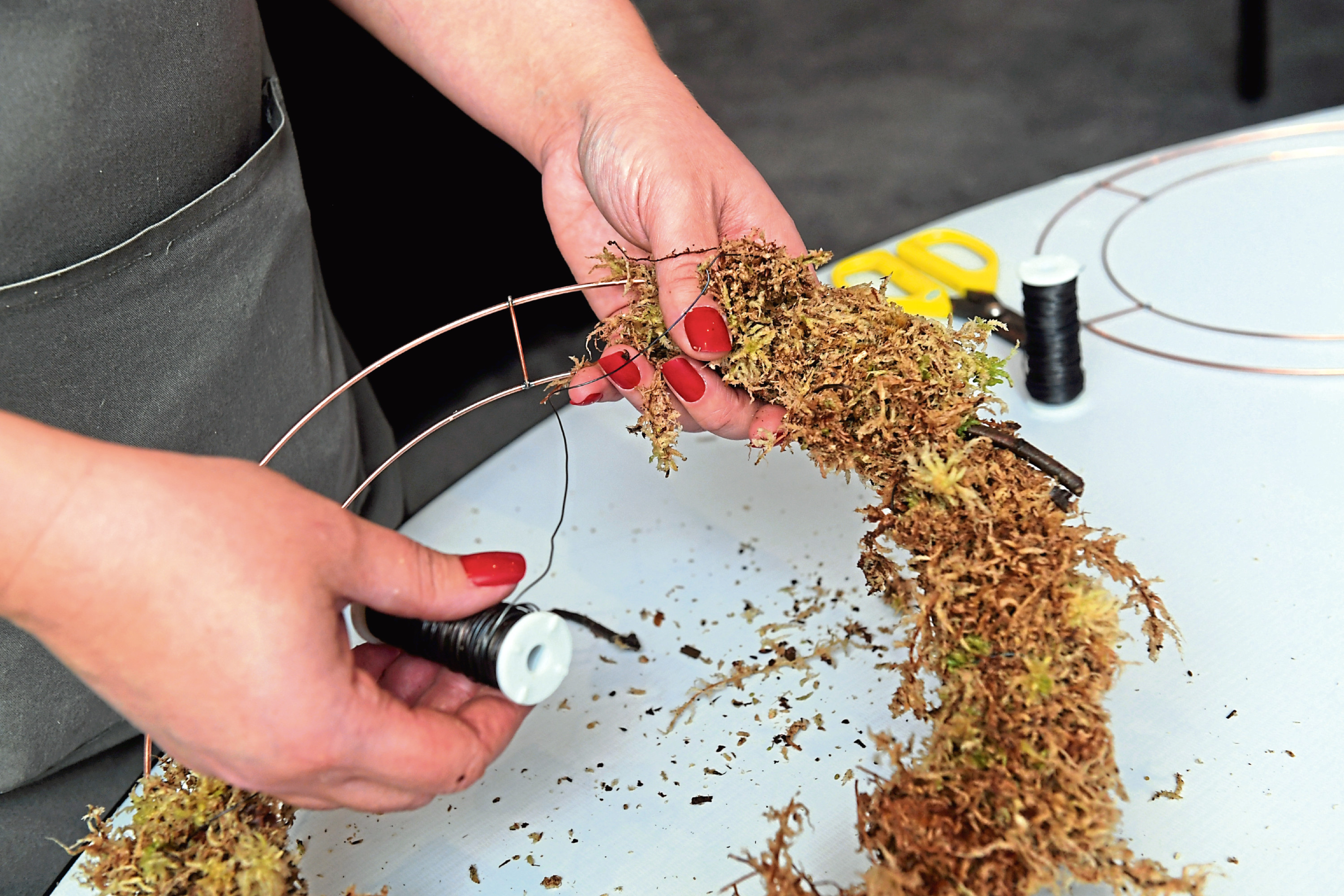 2 Cut all your foliage to desired size (a few inches, whatever you think will look best in your wreath) and then start to shape it. Bunch together some of the foliage and add in individual items to create your desired look). I tend to use pine first, then cypress, then more decorative plants like eucalyptus and ferns. I like my wreath a little unstructured so go as big and wild as you like. Trim any excess moss or loose ends.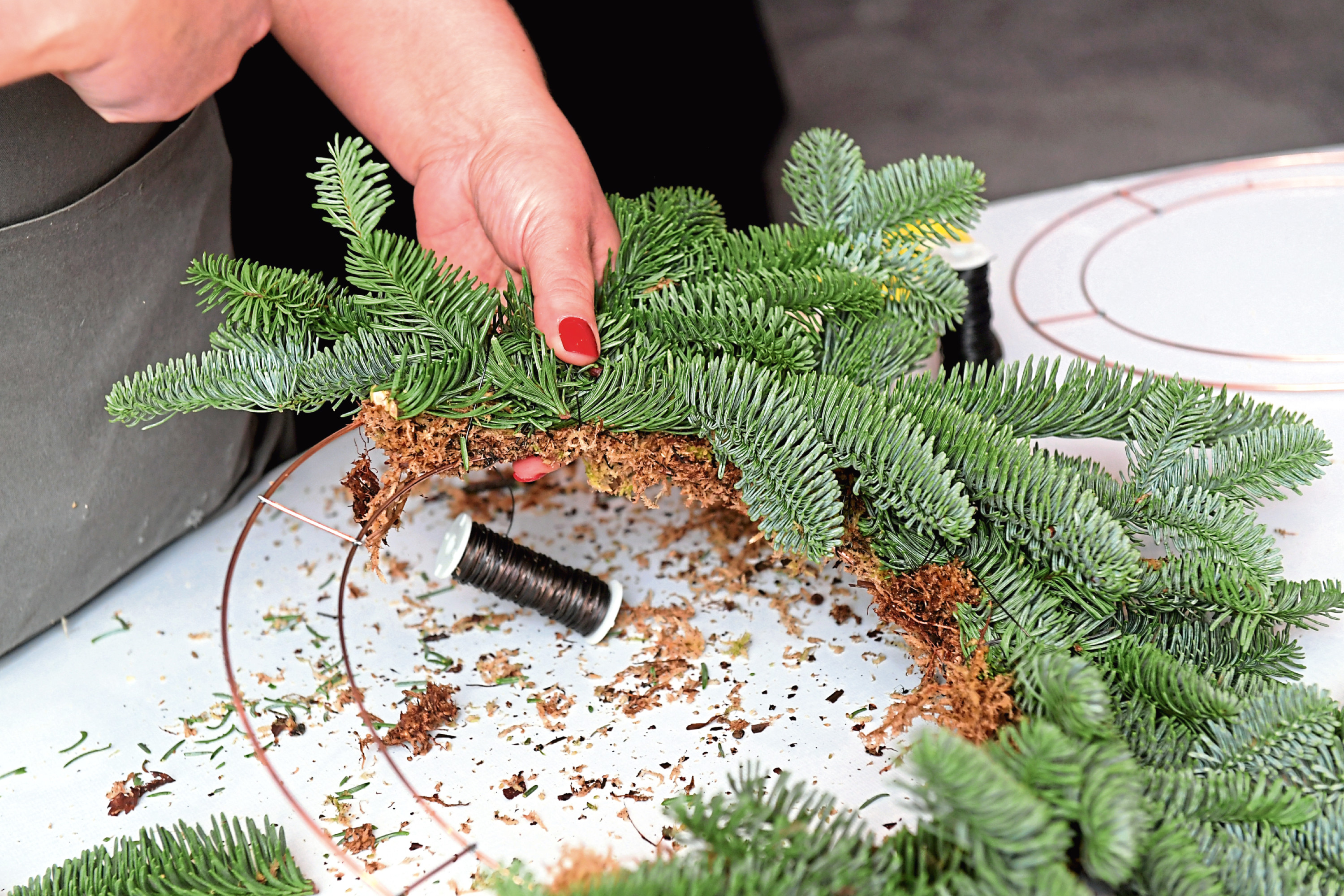 3 For adding decorations like pine cones, flowers and ribbons, take a stub of wire and attach it to your decoration. Feed it into the moss and where you would like it to sit. Bend the wire back on itself to secure the decoration in place. Repeat the process for all of your decorative items.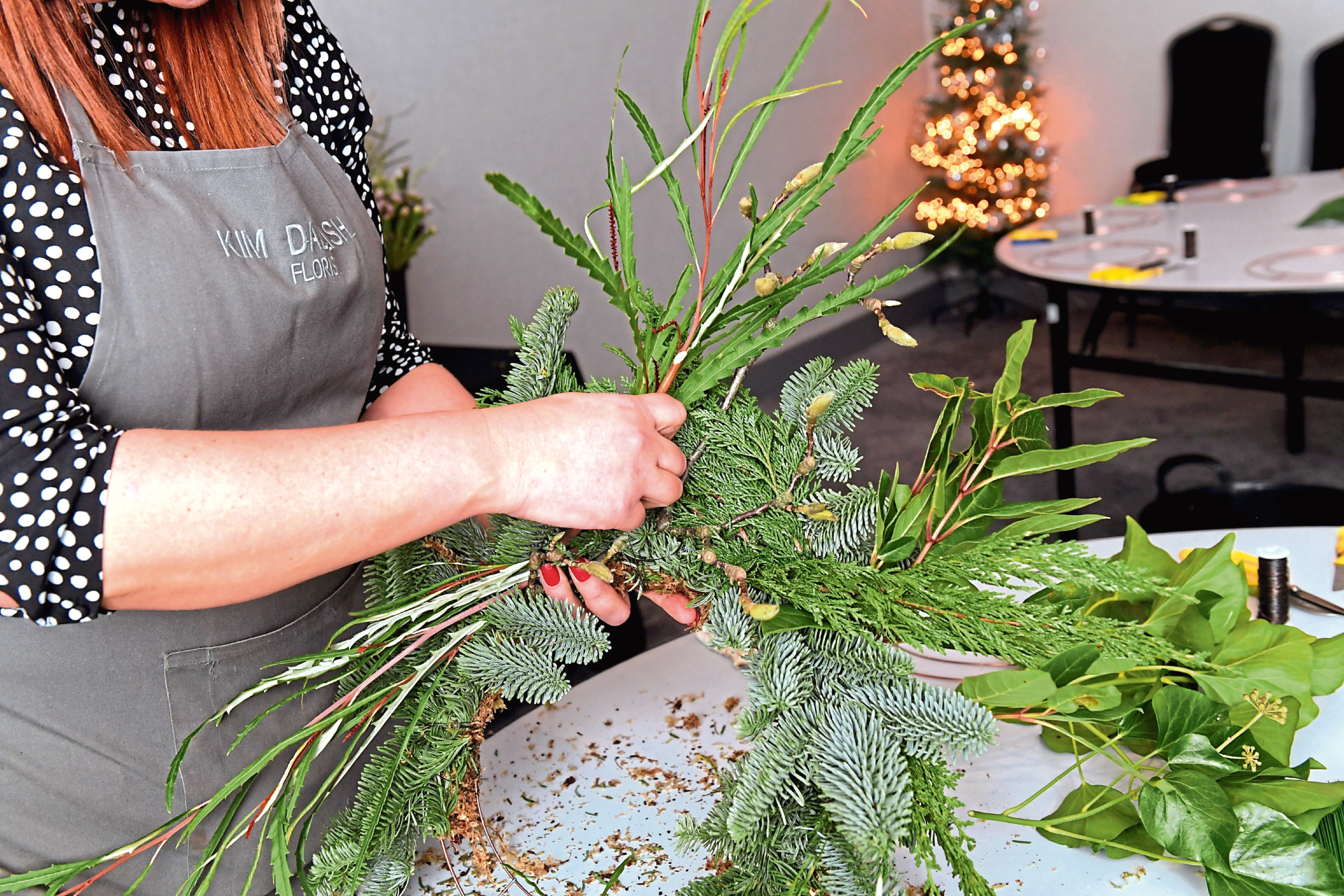 4 To finish the wreath, wrap a and bind wire around it a few times to ensure everything on it is secured into place.
5 Hang on your door with a loop or ribbon of wire for your neighbours to admire. Spray the wreath with water every few days to keep it fresh until 2020.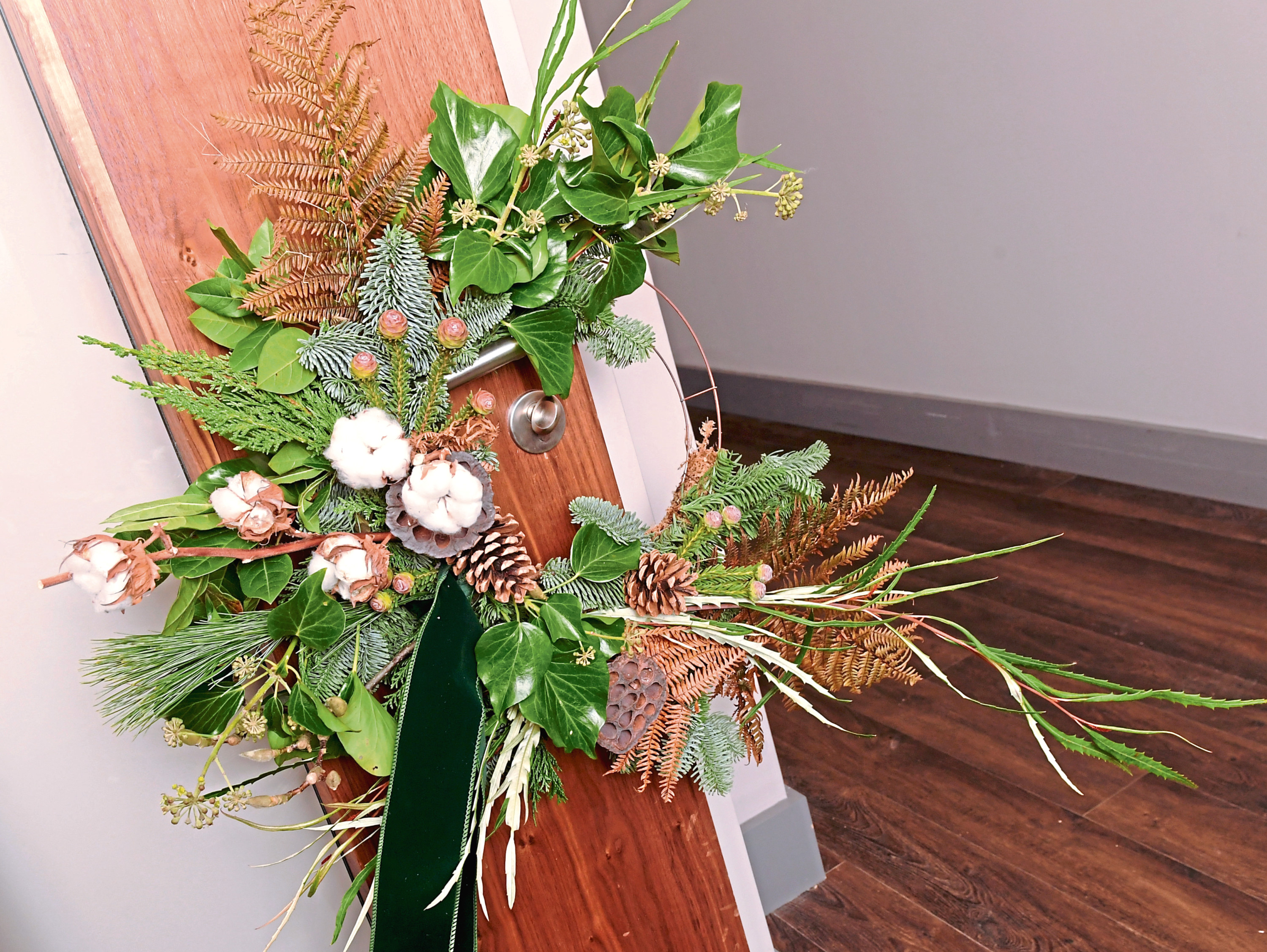 Visit kimdalglish.com to find out more about the services and workshops Kim offers.