Jersey Boys settle into Aberdeen's HMT for two-week run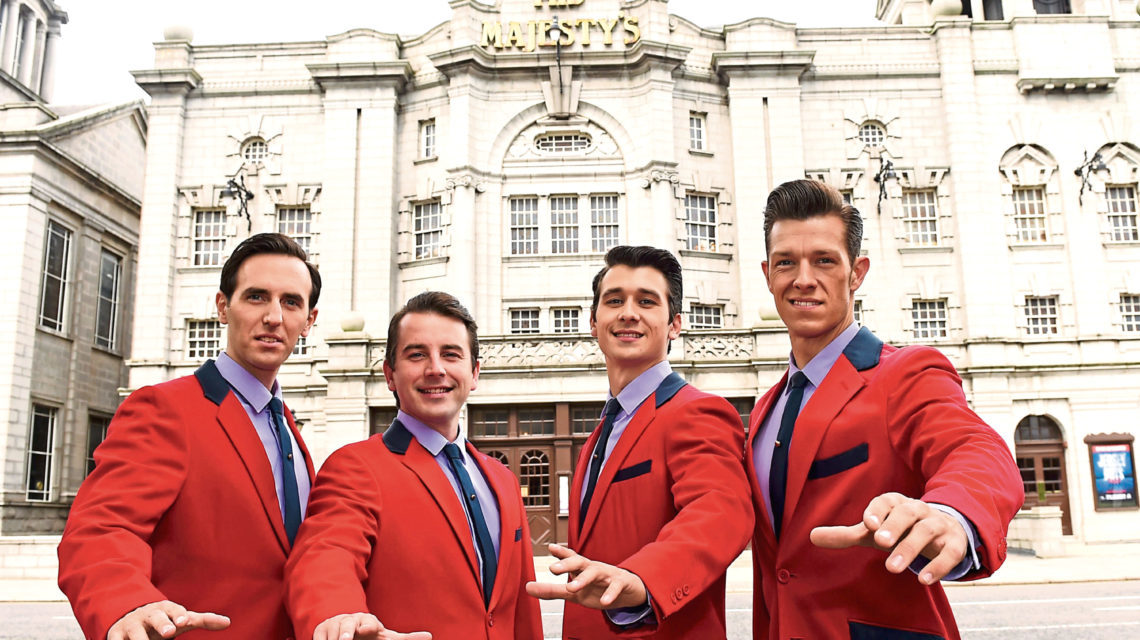 The distinctive red jackets against the backdrop of grey granite means only one thing … the Jersey Boys are at His Majesty's in Aberdeen.
Yesterday the cast of the smash musical created a bit of stir as they posed outside the theatre for photos at the start of the show's two-week run.
The Broadway sensation tells the story of Frankie Valli and The Four Seasons and includes all-time hits such as Big Girls Don't Cry, Walk Like A Man and Sherry.
Michael Watson, who plays Frankie, said: "I'm excited to get the crowd behind us, because they give the show the response it deserves and I can't wait to have a good time with everyone."
Fans of the show are in for a treat, said co-star Lewis Griffiths.
"There are a large array of fans and audience members who come to see this show – from older people who were around the first time the Four Seasons were in the charts to the younger generation who are the new Jersey Boys fans and everyone in between.
"So get on board, come down and enjoy the show."
The show runs until Saturday August 25.