Jamie Hutcheon's chocolate business Cocoa Ooze is now a foodie favourite in the north-east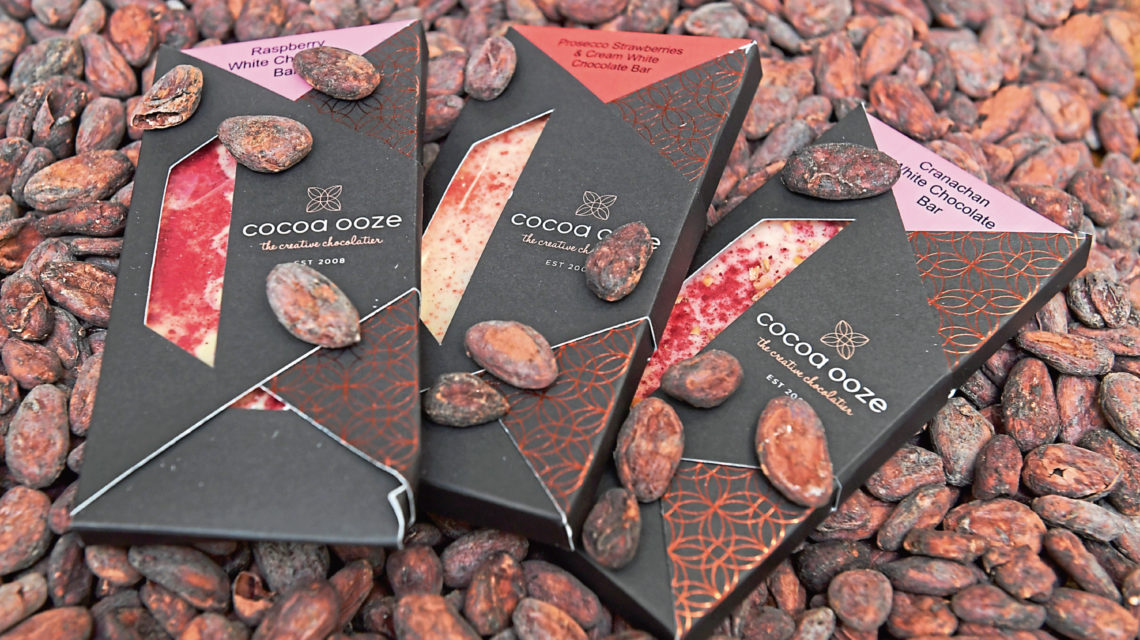 Cocoa Ooze has been providing north-east foodies with luxury handmade chocolate for more than a decade.
Since its inception in 2008, the firm – and its offering – has grown exponentially to the delight of chocoholics across the city and shire.
Owner Jamie Hutcheon has a wealth of chocolate-making experience.
Based in Aberdeen, Cocoa Ooze is an award-winning business which serves up an exquisite, handcrafted range of luxury chocolate including white, milk and dark bars, buttons and truffles.
With a variety of products infused with mouth-watering ingredients such as honeycomb, peanut butter, salted caramel, ginger, and strawberries and cream, there is something for everyone to enjoy.
Not only that, the business also provides DIY chocolate-making kits which have proved a huge hit over the ongoing lockdown period.
With business booming, Jamie and his team of chocolatiers are working around the clock to satisfy sweet tooths across the region.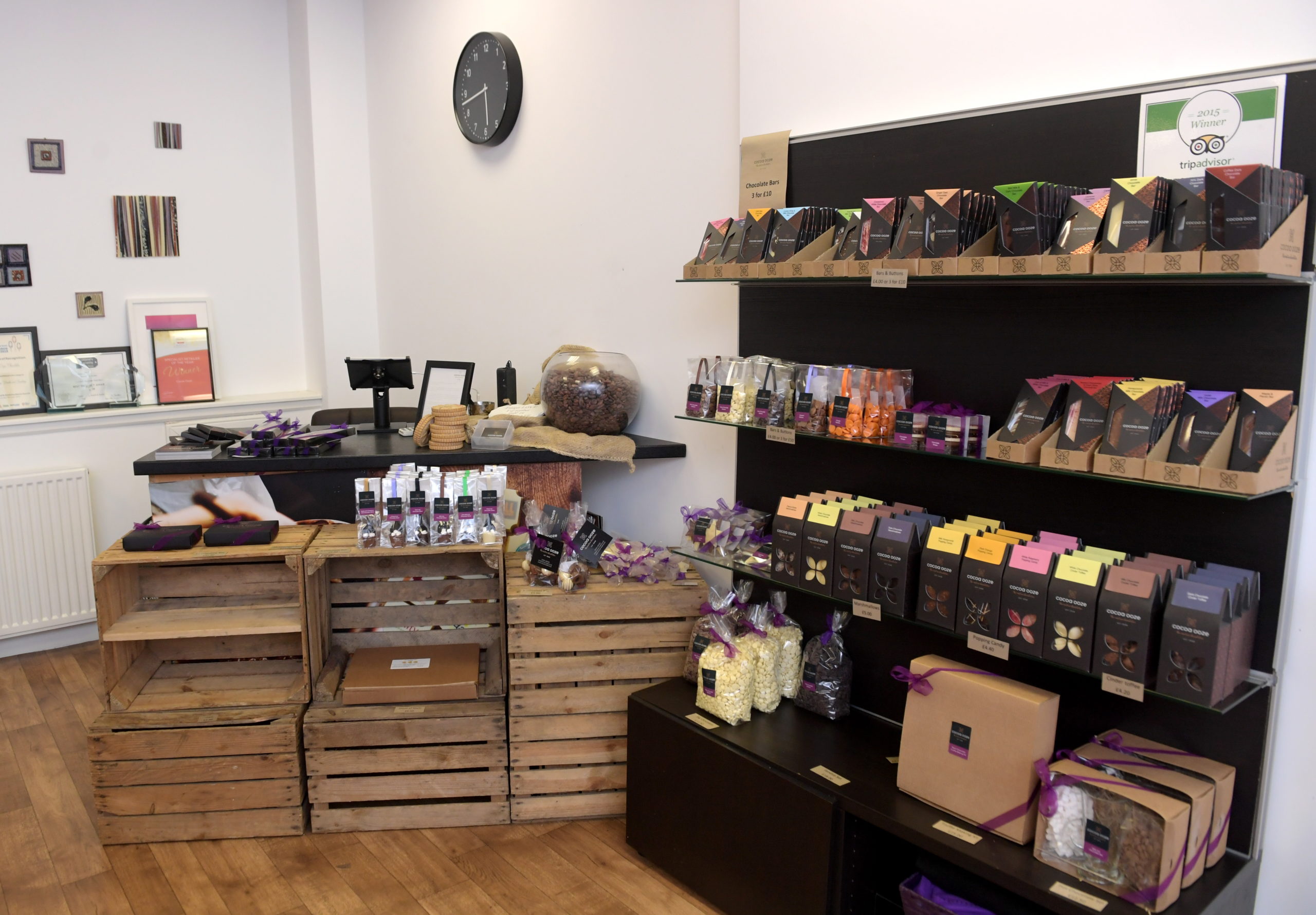 ---
We love chocolate – eating it at least. But where does your passion for making it stem from?
---
From around eight years old I was heavily involved in helping my nana and mum in the kitchen, so I grew up in that environment.
And for as long as I can remember, I have had a passion for making a product and seeing the delight of people enjoying it.
Because of this, I went on to become a chef and worked in catering establishments across the north of Scotland.
During this time I discovered the art of chocolate making and the intricate work that was involved to create such delicacies.
---
What made you eager to start running your own company?
---
I founded Cocoa Ooze in October 2008 at the age of 17.
It was just short of one year prior to establishing the business that I had the idea of creating chocolate.
The initial intention was never actually to set up a business. But I attended some training courses, and friends and family wanted to taste my creations.
From there, more and more people wanted to buy them. So, it made complete sense to start the venture.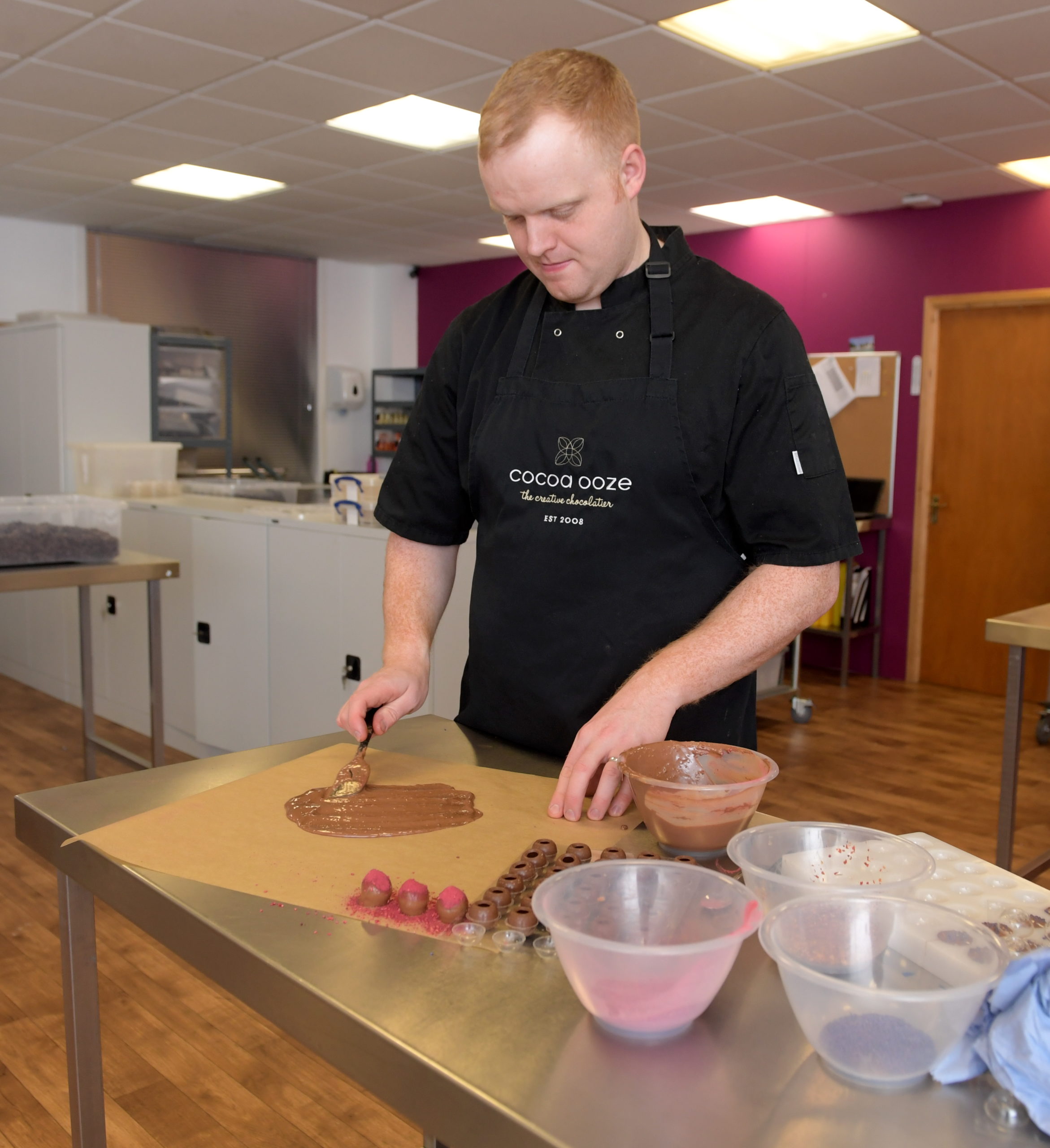 ---
What's on offer for customers at Cocoa Ooze?
---
There are a wide range of handcrafted white, milk and dark chocolates in the form of bars, truffles, and much more.
Our most popular range at the moment is our chocolate bars, with some interesting flavours such as maple and pecan, black pepper and liquorice, and gin and tonic.
I believe there is something for everyone at Cocoa Ooze. Well, for those who love chocolate, of course.
---
How did you go about getting your business' name out there?
---
From the beginning I attended our local farmers' market in Stonehaven.
I found this was a great way of not only getting people to taste and purchase my products, it was also a fantastic way for me to test new items and receive honest feedback directly.
As well as this, we have attended many events locally and across the country. These include Christmas events and food fairs. Promoting Cocoa Ooze and meeting new and regular customers at these events is something I really enjoy.
Other than attending foodie events, what does your role involve?
There are seven of us in total in the production team, with various roles including making the chocolate, packaging, operation and admin.
But my role is behind the scenes, running the day-to-day operation of the business.
I often think of new creative products to make, and think ahead of the future operations of the company.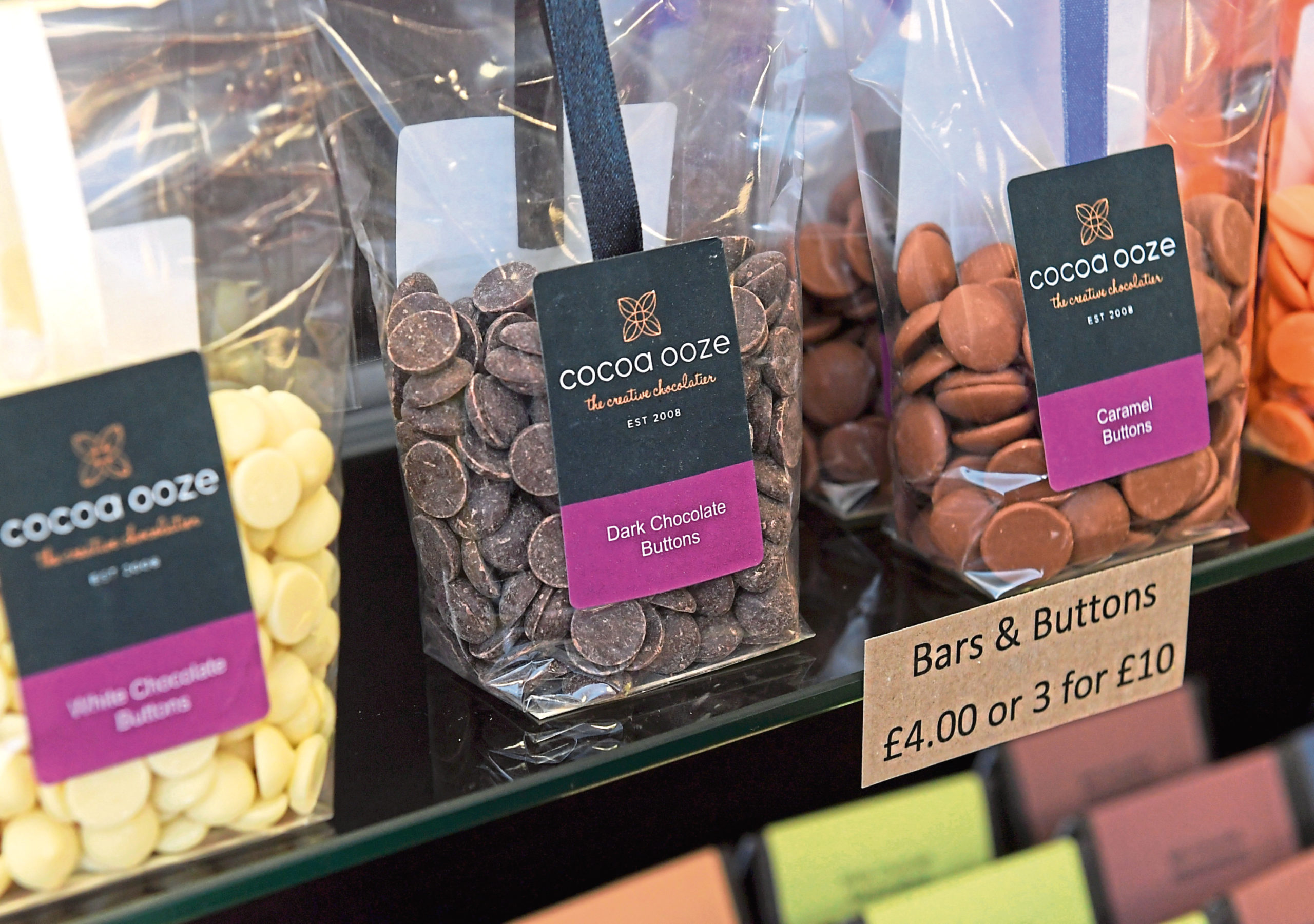 ---
Cocoa Ooze ran a series of workshops prior to the pandemic. Could you explain what these entailed?
---
Yes, we have hosted regular chocolate-related workshops of varying formats, which include private and public sessions for adults and children.
Attendees have the opportunity to learn anything from making their own personalised chocolate bars, truffles and lollies to the art of tempering and flavour experimenting.
The workshops started in 2011 and have always been a big hit for us and regularly sell out. We hope to get these up and running again when possible.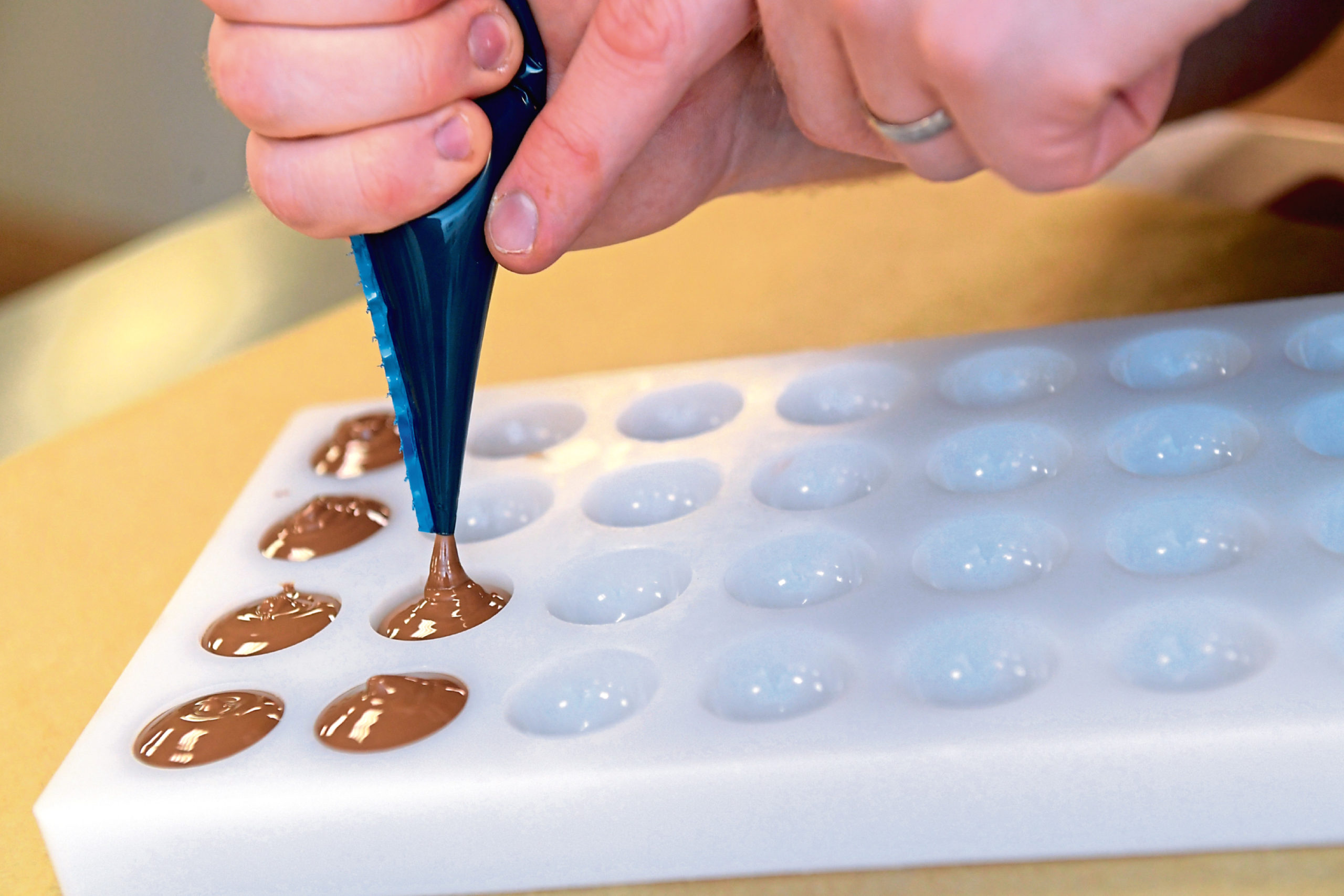 ---
You guys also offer DIY chocolating-making kits now, too. Have these been popular?
---
Yes, we have various types of kits.
The most popular one we sell is our truffle-making kit, in particular the milk chocolate one.
They feature all the ingredients which are needed to make your own delicious chocolate at home, including grease-proof paper, toppings and shells.
Customers can order these online and get them delivered straight to their door.
The past few months have been extremely difficult for everyone.
We hope the kits have brought some joy to households in the north-east.
---
What's next for Cocoa Ooze?
---
Going forward, we're now ready to launch our Father's Day collection. This features our very popular fudge selection, as well as beer and whisky truffles.
Other than this, we're taking everything day-by-day and week-by-week. Things are very fast moving at present but we remain hopeful.
We know that certain things like workshops will take longer to re-start, but hopefully some of our new products will attract great attention and help us through this difficult period!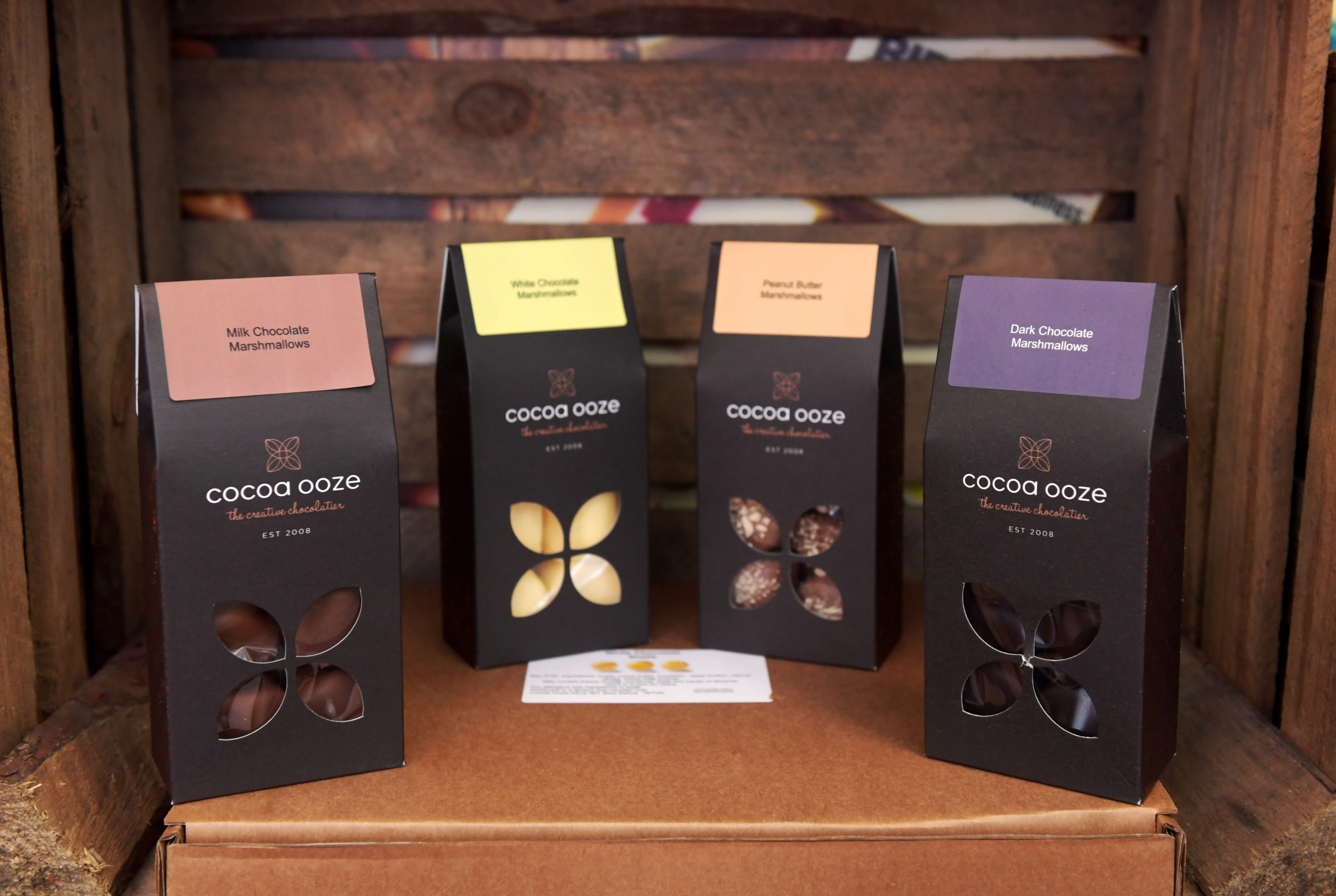 Visit cocoa-ooze.co.uk for more information or to place an order