Jack Wills lodges plans for Aberdeen shopping centre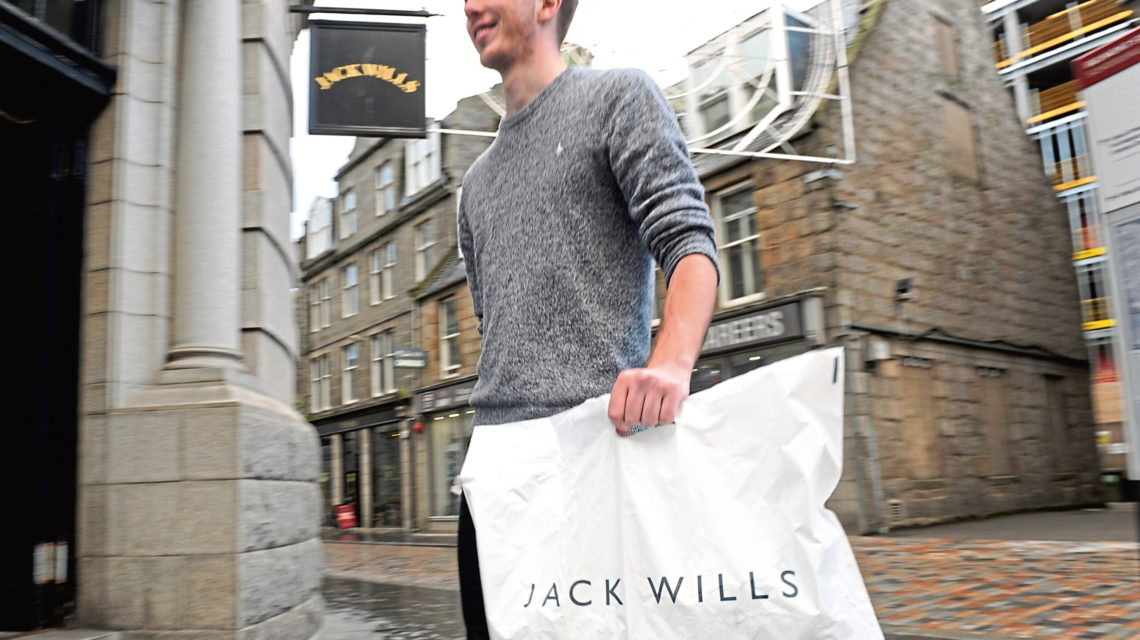 A clothing store has lodged plans to open in an Aberdeen city shopping centre.
Jack Wills has applied to Aberdeen City Council for a building warrant to refurbish unit nine in the Bon Accord Centre.
Made by Entasis Architects on behalf of the company, it is anticipated that the value of the work would come to a total of £390,000.
The premium British clothing brand is based in the Academy, on the corner of Belmont Street.
Jack Wills has been in its present site since 2009. The site the retailer has applied to refurbish is occupied by charity cafe Tempo – which makes use of both units nine and 10.
Proceeds from Tempo are going towards the ARCHIE Foundation and last year went to CLAN Cancer Support.
It is understood the cafe would move to make way for the clothing brand, should the building warrant be approved.
A target date for a decision on the warrant has been set by the local authority for December 13.
Simon Robertson, the manager of the Belmont Street store said: "Jack Wills in the Bon Accord would be amazing, we're dying for it to happen.
"It's all a bit up in the air just now, so we don't know what's going to happen."
The ARCHIE Foundation and the Bon Accord Centre declined to comment.
The Bon Accord Centre has refurbishment plans in the works which will see a new cinema and restaurant terrace created.
The centre's owner received planning consent three years ago for the restaurant space and cinema, which is thought to be worth almost £2.2 million.
Earlier this year major retailer Waterstones made the move from the Trinity Centre on Union Street to unit five, which was previously Monsoon and Accessorize.
The bookseller signed a 10-year lease.
Want to read more fashion articles? Click here.