Italian restaurant in Aberdeen reopens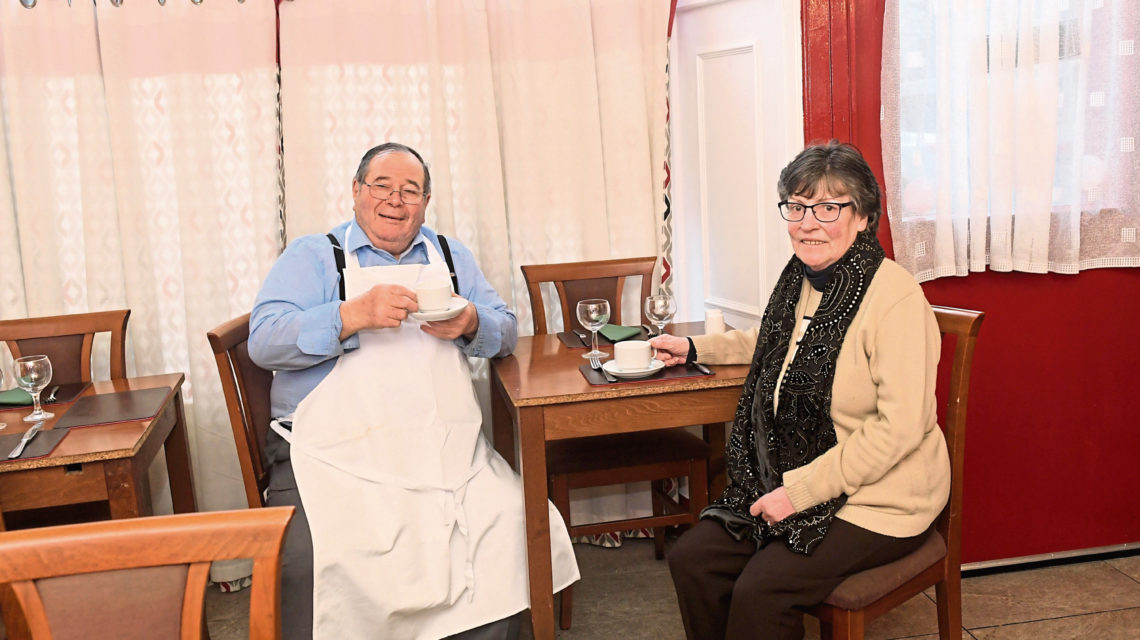 An Aberdeen restaurant which was forced to close after a drink-driver smashed his van into the building last summer has officially reopened.
The owners of popular Italian restaurant Carmine's on the city's Union Terrace have finally opened the restaurants doors and are looking forward to welcoming customers back.
Carmine, 79, and Jessica Scarpellino, 73, who live in Midstocket, were forced to board the restaurant up for 19 weeks for a lengthy repairs process but are now fully back in business.
Jessica said: "This has been absolutely horrendous for us. It has had a big impact on our business.
"It was completely smashed up. It was like a bomb site – glass was everywhere. The builders had to rebuild the whole of the front of the shop.
"The shop wasn't actually completely finished until January 17. Financially I would say it's cost us about £17,000-£18,000 worth of trade, and that's just a minimum. Luckily I had a lot of orders myself for things like wedding cakes that I do at home.
The pair are over the moon to finally be reopening.
Jessica added: "I'm hoping now we are fully open again we can let people know Carmine's is back. A lot of people thought we had closed when they saw the boarding up.
"Things are starting to pick up and we're letting our customers know we're back up and fully running again. Carmine is 79 years old and his shop is his life.
"We just feel his life's been taken away from him for all these months. Since the work was finished I see a different Carmine. He gets up in the morning with a smile on his face."