It would be a crime to miss Ian Rankin's debut at Aberdeen's Granite Noir festival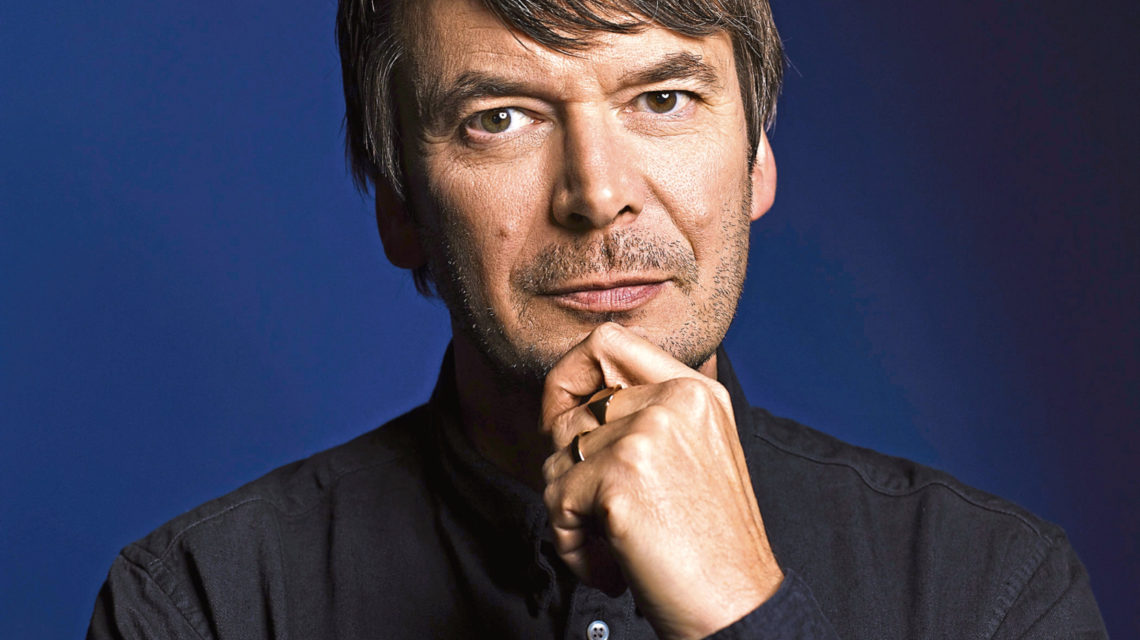 Granite Noir is coming back with a series of firsts – including Ian Rankin making his debut at Aberdeen's hugely successful crime-writing festival.
The iconic Scottish author will be in conversation with comedian Phill Jupitus – before the pair of them spin tunes from their own music collections in a unique event.
They will be joined in the Granite Noir line-up – announced today – by leading names from home and abroad, including top American author Sara Paretsky, Norway's best-selling crime writer Anne Holt leading a Nordic contingent for the festival, and Ben Arronovitch, author of the Rivers of London urban fantasy series.
This time, Granite Noir will have a rich music theme, as well as a compelling courtroom drama, poison cocktails, films, theatre, workshops, escape games, talks and events, when it runs from February 20 to February 23 at eight city venues.
Jane Spiers, chief executive of Aberdeen Performing Arts, said the fourth festival – with 44 authors from nine countries – will offer something new and different to appeal to everyone.
"We really enjoy plotting Granite Noir and there are quite a lot of 'firsts' for 2020," she said.
"It's the first time we have had Ian Rankin at Granite Noir and he's not alone. He's coming with his friend Phill Jupitus.
"They are talking (at the Music Hall) about the crime books they would take to a desert island, then they are heading down to the Lemon Tree to do a spinning-the-disc set from their own personal selections. That's really exciting."
Jane said there is something of a music theme to Granite Noir this year with author and broadcaster Stuart Cosgrove talking about the surprising links between soul music and murder.
She said: "Then we have David Holmes, who is a Belfast DJ, who wrote the BAFTA award-winning score for Killing Eve and Ocean's 11 and various films. He is coming up to talk about the experience of Killing Eve, but also to do a set for us."
Jane said one of the standout "firsts" for the festival will be a theatrical event in Court Number One of Aberdeen Sheriff Court.
She said: "For the first time we have commissioned a courtroom drama and I was so keen to make that site specific and do it in the court and it would be connected to Aberdeen.
"We are working with Ten Feet Tall Theatre company on this.There is a crime in the late 1800s, the 'Stonehaven Tragedy' with a Robert Smith in the dock. We are literally re-enacting that, inviting people in to be judge and jury."
Other new venues include the Carmelite Hotel, which will host the ever-popular Poison Cocktail and Poison Tea Party events.
And Aberdeen's newly re-opened art gallery will also get in on the action for Granite Noir, which APA produces on behalf of partners Belmont Filmhouse, Aberdeen City Libraries and Aberdeen City and Aberdeenshire Archives.
Jane said: "We have a fantastic event. Christos Markogiannakis, a criminologist who talks about murder as an art form, will tell us about some of the gruesome canvasses in the Musee D'Orsay and in the Louvre, in the gallery. That is a perfect setting for that."
One of Jane's personal highlights is V.I. Warshawksi author Sara Paretsky, who will be in conversation in the Music Hall on the Friday.
Jane said: "This is a completely Scottish exclusive and I am a massive fan of Sara. I have been reading her V.I. Warshawski novels since the 1980s. We are flying her in from Chicago to talk about her latest novel.
"She is just an amazing woman. On and off the page she is a social campaigner.
"It will be amazing to have her in Aberdeen."
Also in the mix will be non-fiction events, such as Robert Jeffrey exploring the astonishing history of Peterhead Prison and broadcaster and various family-friendly events.
Drawing on records from Aberdeen City and Aberdeenshire Archives, a special exhibition, Outcasts: Women, Crime and Society, will look at our fascination with female criminals, dating to the city's witchcraft paranoia of 1590s.
Some of the main attractions of the festival are the authors in conversation, with a stellar line-up including Stuart MacBride – the festival's ambassador – Tom Morton, Lee Randall and Denise Mina.
Jane said the huge popularity of Granite Noir is not only down to its rich and exciting programming but also its setting.
She said: "The thing about Granite Noir is you could only have it in Aberdeen and the north-east. If you want to experience it you have to come here, it's nowhere else, because it is so rooted in this city.
"Aberdeen is such a fantastic backdrop and the festival is a showcase for the city, to show the majestic architecture, the evocative landscape and all of that."
Tickets for Granite Noir, which is supported by Aberdeen City Council, Creative Scotland and EventScotland, go on sale to Friends of APA from tomorrow and to the general public from Wednesday.