Indulge your loved ones by sharing a plate of tasty delights this Christmas from Aberdeenshire's The Perfect Platter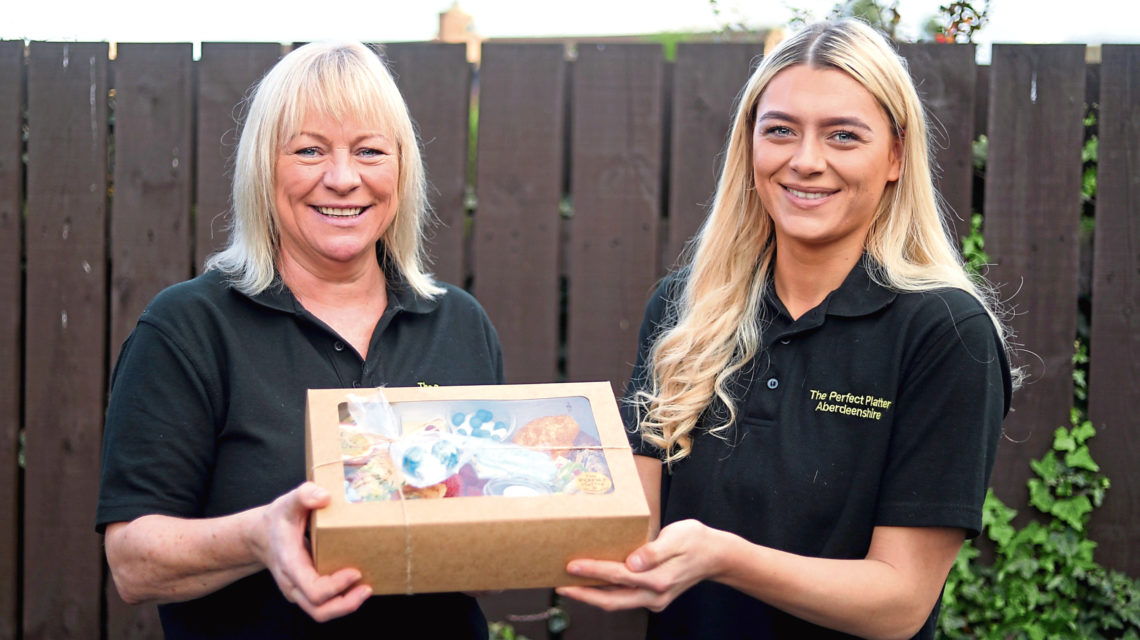 The festive period calls for gathering your loved ones together to indulge in a sumptuous platter.
Whether it be cheese, meat, seafood or fruit-based, hot and cold platters are the perfect dishes to bring everyone together when there's a chill outside.
Like many others, mother-daughter duo Lorna and Jade Michie have always adored them.
After creating a grazing table last Christmas for their own family to enjoy, they have since decided to launch their very own business – The Perfect Platter.
Operating from their home in Inverurie, Lorna and Jade are looking forward to creating a line-up of festive platters for foodies over the winter period.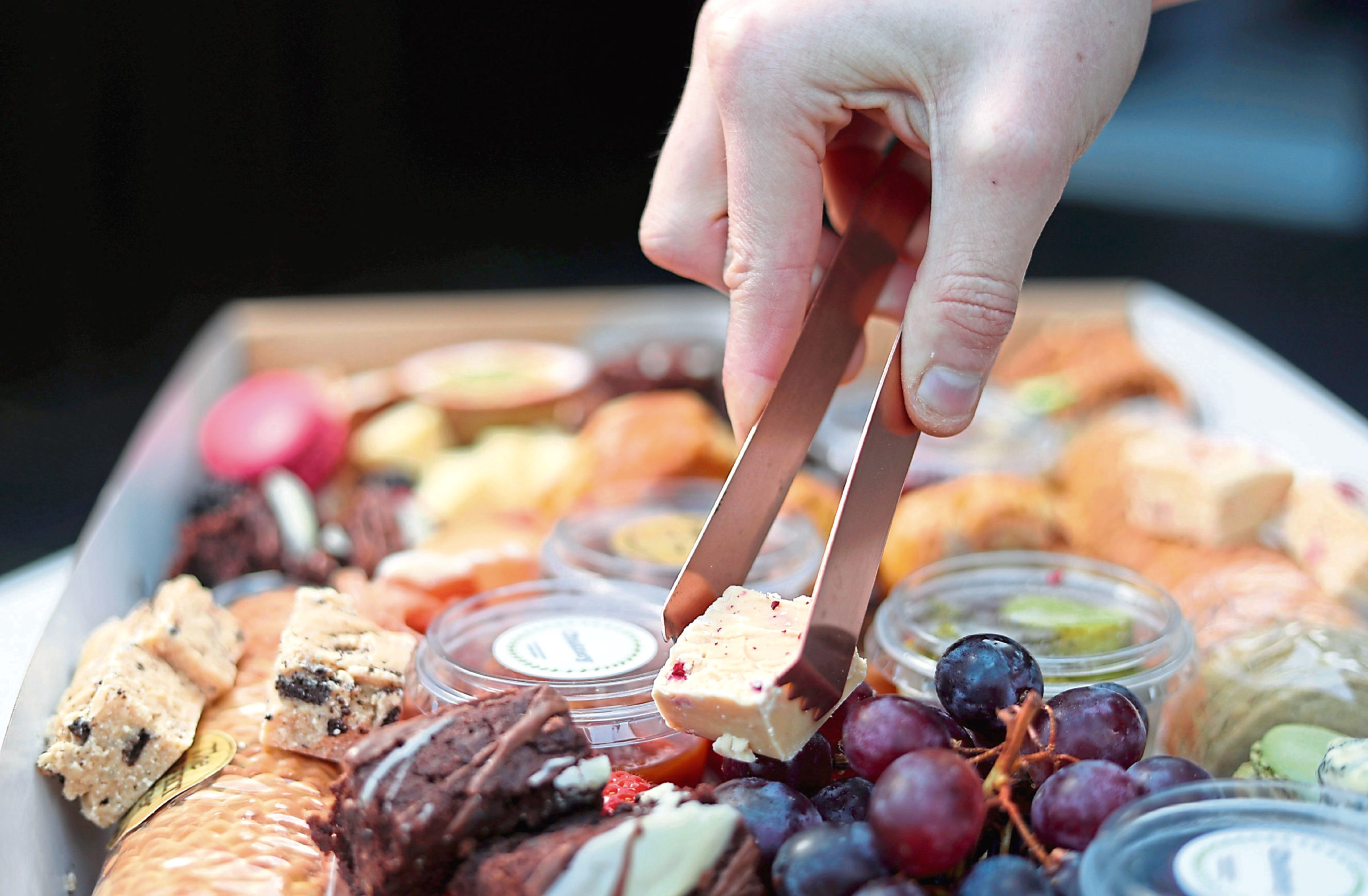 ---
Let's get straight to the food. Tell us about the platters you offer.
---
Jade: We offer a wide range of food platters including breakfast, afternoon teas, cheese and meat, as well as bespoke, individual, grazing tables, and lots more. All of these are produced in our home.
Lorna: They contain a variety of things including, cheese, cured meats, fresh fruit, homemade sausage rolls, quiche, soda bread, lemon possets, personalised cookies for special occasions, and so on.
We've also just started collaborating with Dutch Courage Bar Hire, who are based in Aberdeenshire.
They supply cocktails and wine to our customers to go with their platters if they would like that also.
---
What about over the festive season, do you have any special platters available?
---
J: Of course! We have a festive cheese fondue, festive cheese and meat platter, festive sweetie platter and a children's Christmas Eve box, so there's something for everyone.
L: As well as this, The Perfect Platter is also offering and delivering individual platters for Christmas Zoom parties.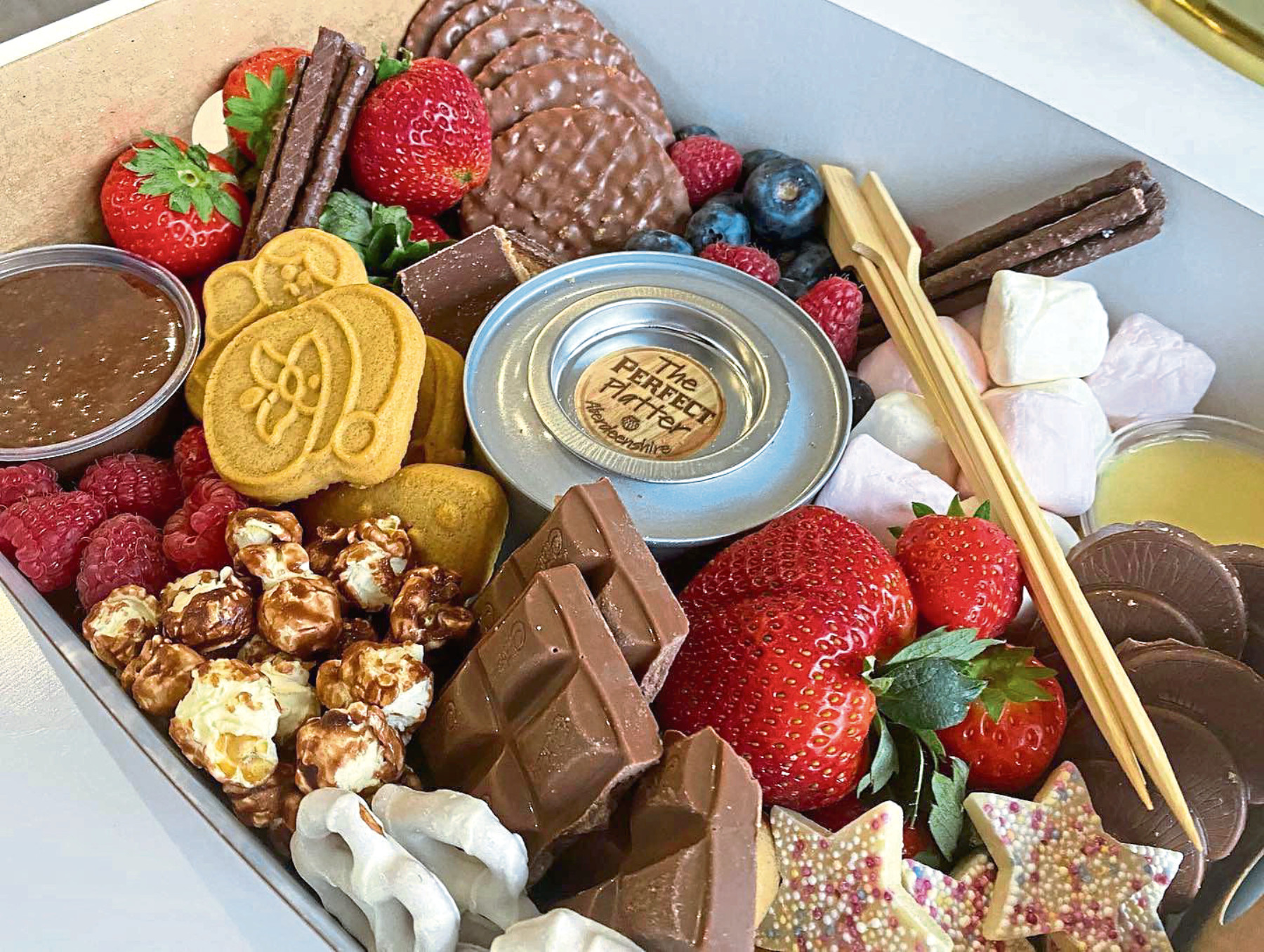 ---
One word – wow. Are the contents made locally?
---
J: It is a mixture of homemade and local produce.
My mum and I source from local companies such as Bakery Lane, Flump and Fudge, and S&S Inverurie for brownies, fudge and cookies.
---
What encouraged you both to start up the business? Has this been challenging?
---
J: It all started last Christmas, when we had family coming over from Norway and didn't have a big enough table for a sit-down Christmas meal. My mum and I had been inspired by pictures on social media of grazing tables, so decided to do this for a get-together with family and friends.
We thought it was a brilliant idea that everyone could graze all night and there was something for everyone to enjoy.
L: Then in June this year, Jade and I created another platter for a family member and, after sharing the pictures on social media, we had a lot of lovely feedback and interest.
This then led us to making platters for Father's Day and it was a great success. And after seeing an opportunity to supply fresh quality food to people staying at home due to Covid-19, The Perfect Platter has evolved and grown.
The only challenge was sourcing boxes, packaging and various food products due to the speed the business took off.
---
How did you go about getting The Perfect Platter's name out there?
---
J: We use our social media accounts mainly, as well as word of mouth. And we are currently in the process of getting our branding on the company van, so that should attract more customers in future.
---
It's great to hear and see how well the business is doing. Do either of you have backgrounds in the food industry?
---
J: The pair of us have always had a passion for food and being creative.
L: Jade has previously worked in the food industry at the Fennel Restaurant but this has been something entirely new to me, although I have always enjoyed cooking and entertaining.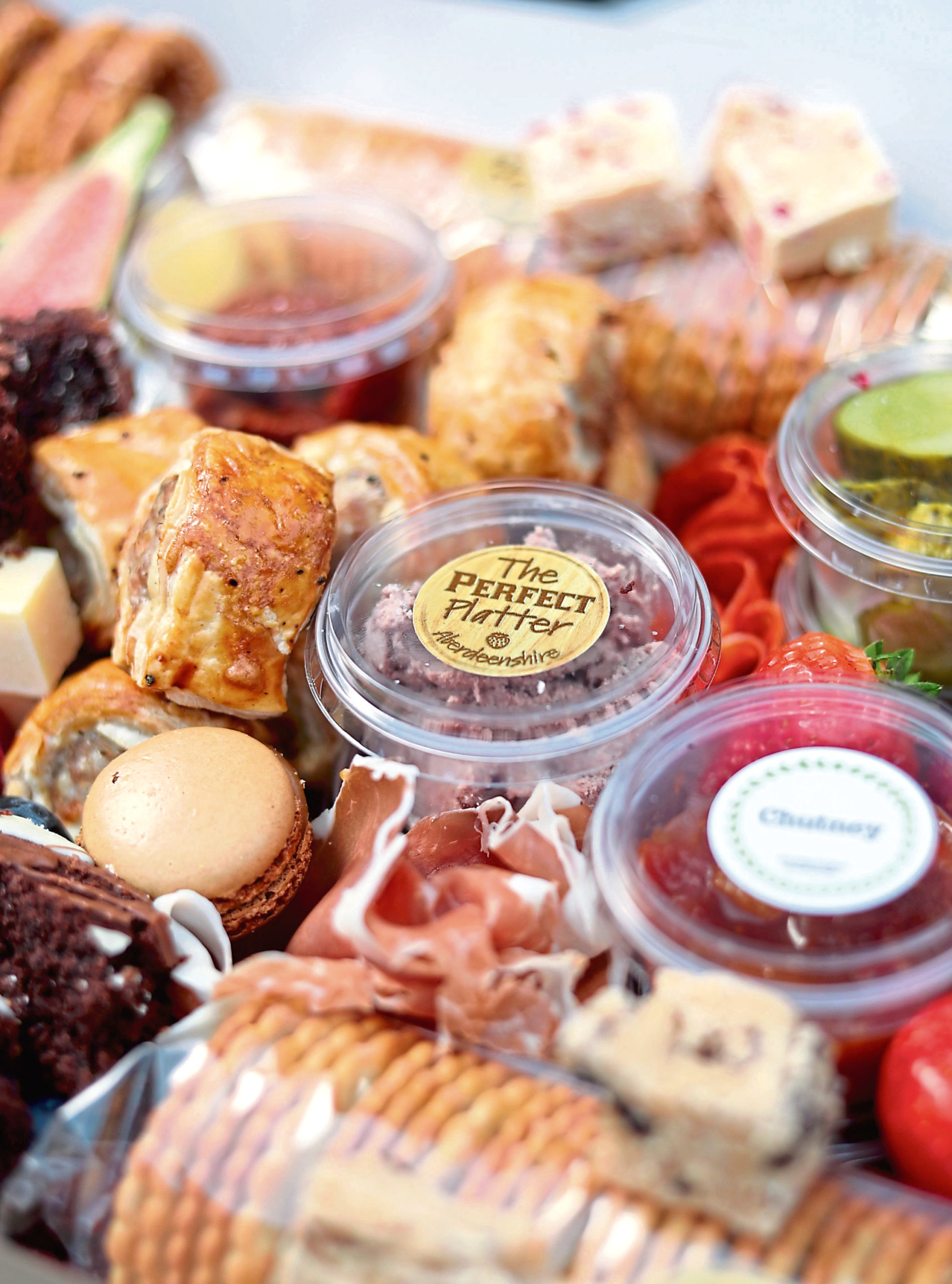 ---
Perfecting each platter must take quite some time. What are you day-to-day roles?
---
J: At the moment, we are offering platters seven days a week.
The pair of us normally start our working day at about 7.30am, which can be earlier on weekends due to demand.
Prepping the food and making a plan for the day ahead is what we start off doing.
Then, we make the platters ready for collection or delivery – this includes all around Aberdeen and Aberdeenshire.
Once this is done, we both prepare our homemade sausage rolls, soda bread, scones and hummus. These are just some of the many things my mum and I make.
L: As well as this, we shop for fresh produce four to five times a week to ensure quality and freshness.
A lot of our orders come through social media once we finish for the day. Jade then carries on replying to questions and booking orders, which can go on until late at night.
---
How long should a customer expect to wait for their order to be ready for collection or delivery?
---
J: After a customer emails, phones or orders via our social media accounts, the times vary depending on the size and type of platter they're after.
A standard platter for two takes us 10-15 minutes, while our grazing tables take anything from one to two hours to set up at our customers' location.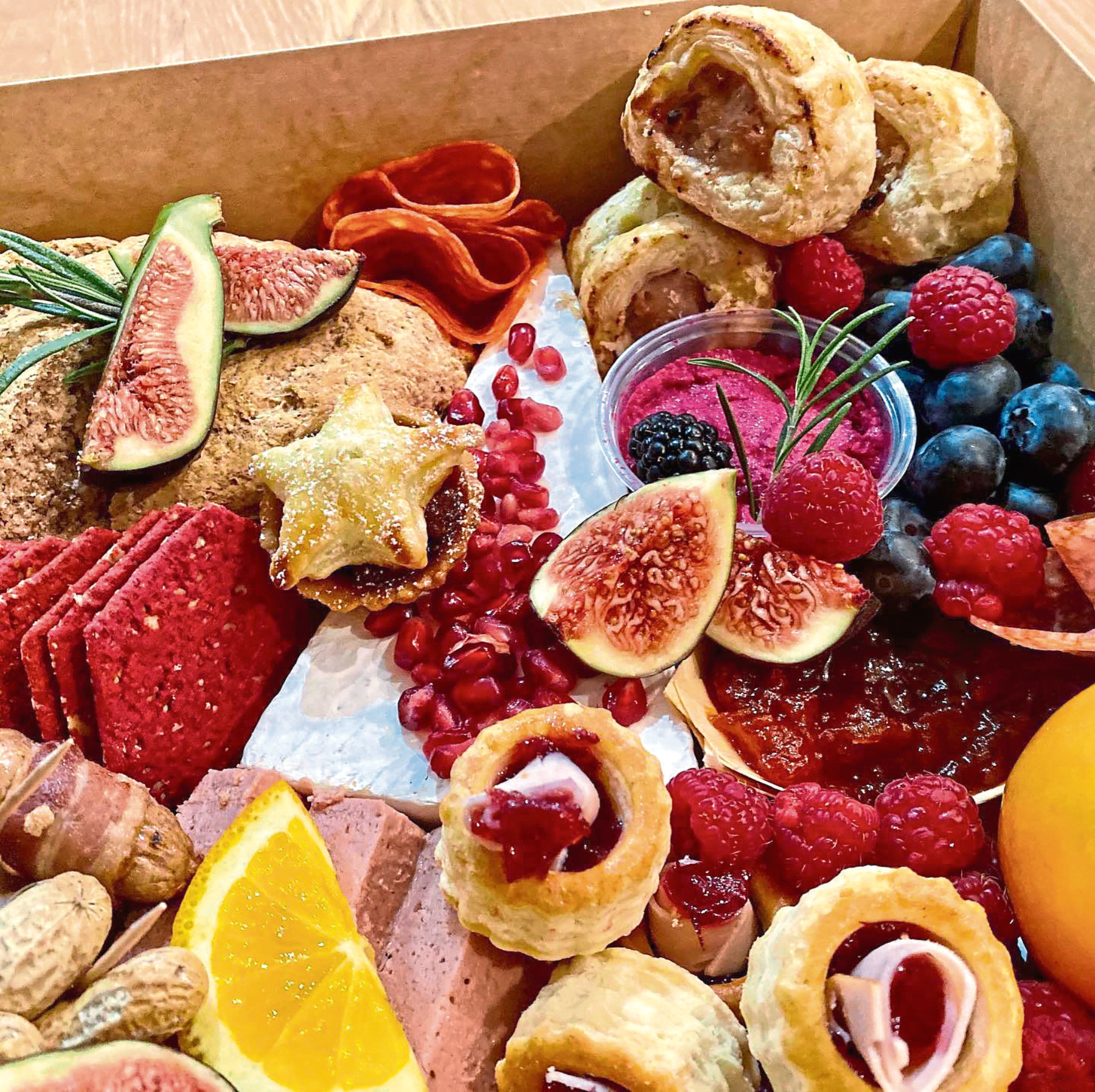 ---
It sounds like the pair of you will have a very hectic Christmas ahead! Do you have any help at all?
---
L: We have a fabulous friend named Angie who helps us when we need her, which is most weekends, as well as my husband and Jade's dad Ian who is our part-time delivery driver.
---
What's it been like for you both working together and running your own successful business?
---
J: It's been amazing. We thoroughly enjoy working together as mother and daughter.
We are incredibly lucky and amazed at how fast The Perfect Platter has grown, especially since we started up during Covid-19.
L: The amazing feedback and returning customers has been a real highlight for the pair of us.
Jade and I are over the moon with the number of followers we have received in such a short period of time, too, gaining almost 4,000 on Facebook and almost 3,000 on Instagram since our start up.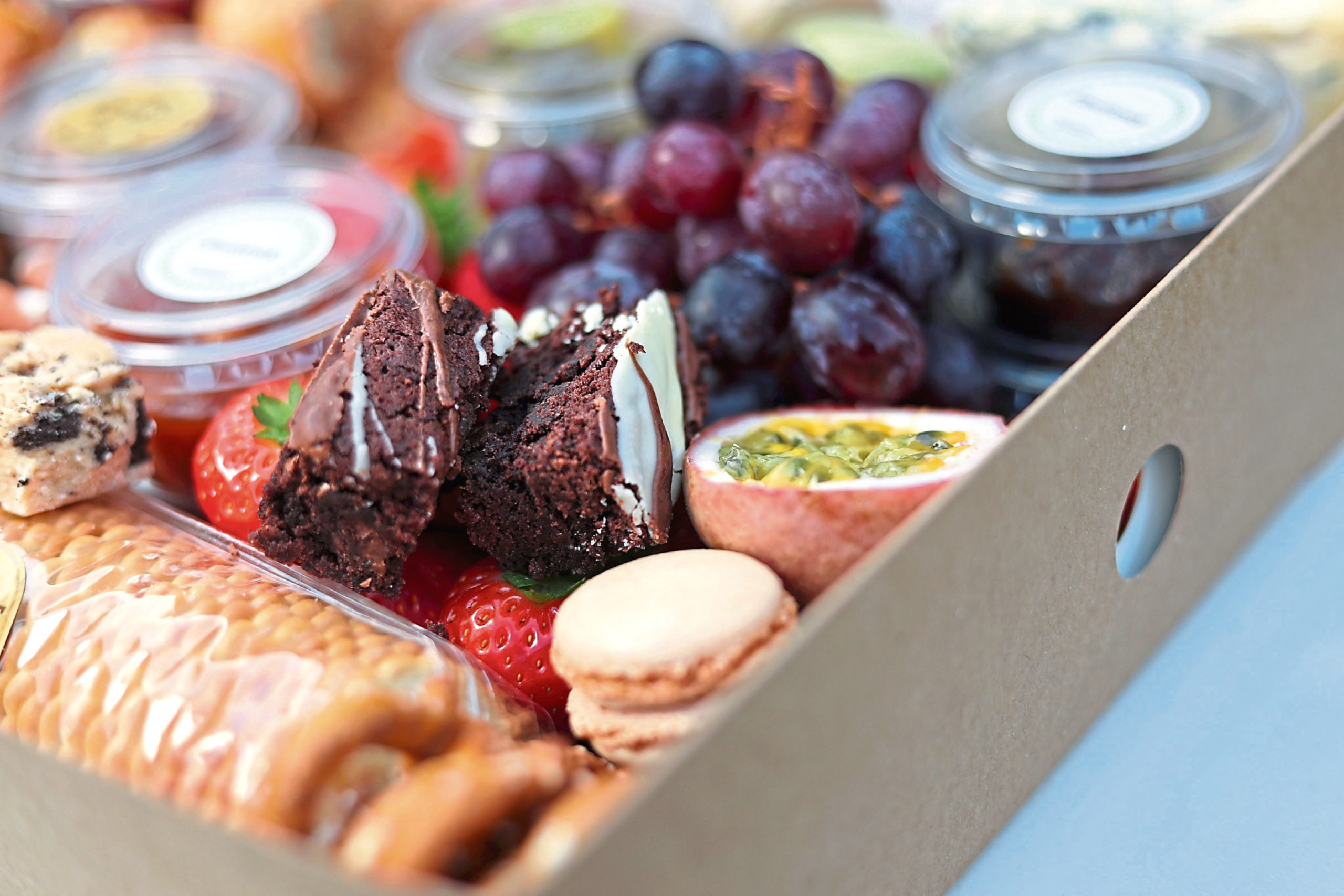 ---
What do you hope to achieve by this time next year?
---
J: To continue to provide a good service for our customers, expand our range of platters, target more business lunches and events, and increase our social media following even further.
---
Visit The Perfect Platter Aberdeenshire on Facebook for more information. To place an order, call 07535256686 or email perfectplatteraberdeenshire@gmail.com