Icing on the cake for customer after Aberdeen bakery's award win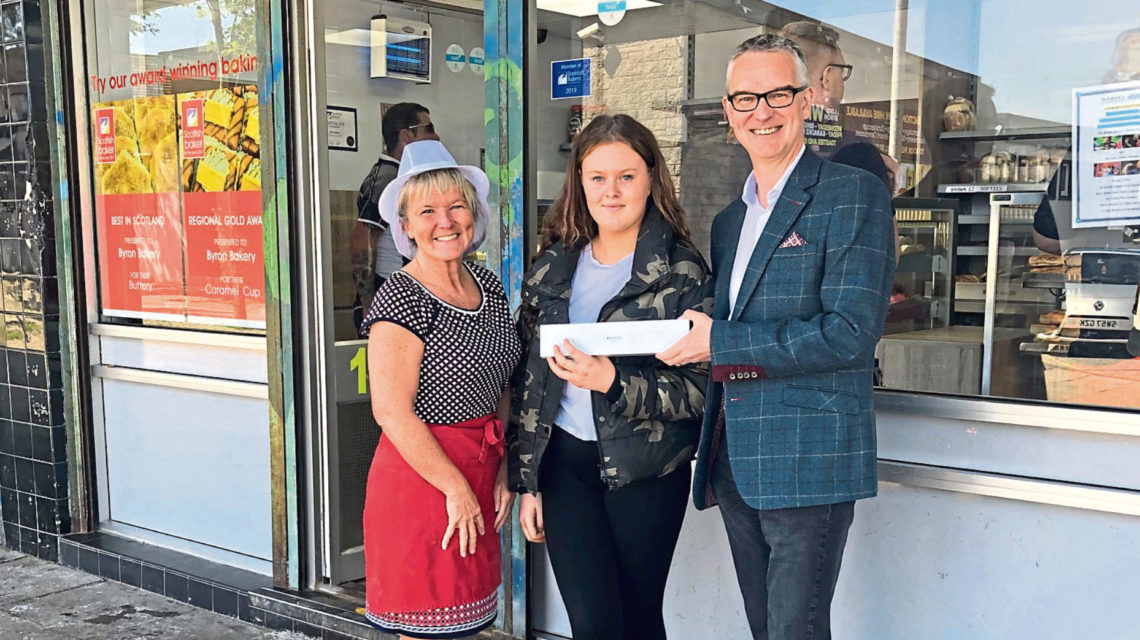 A customer who voted for a city bakery in a major awards ceremony has been presented with an Apple Watch.
Byron Bakery in Northfield won honours for their macaroni pie and cheese scone at the Scottish Bakers awards in Glasgow last month.
As a thank you for their success, the industry body gave one of the customers a smart watch.
Amy Kendall was awarded the device by Byron Bakery boss Fiona Rait and Scottish Bakers chief executive Alasdair Smith.
Mrs Rait, director of the bakery on Byron Square, said: "We were delighted to have taken prizes for our macaroni pie and cheese scone in June this year.
"We put all our energies into making our fantastic products, but we could not have done so well without the customers who voted for us.
"To be able to present Amy with an Apple Watch courtesy of Scottish Bakers is the icing on the cake."