Ian Rankin and Phill Jupitus to take a spin on the dark side for Granite Noir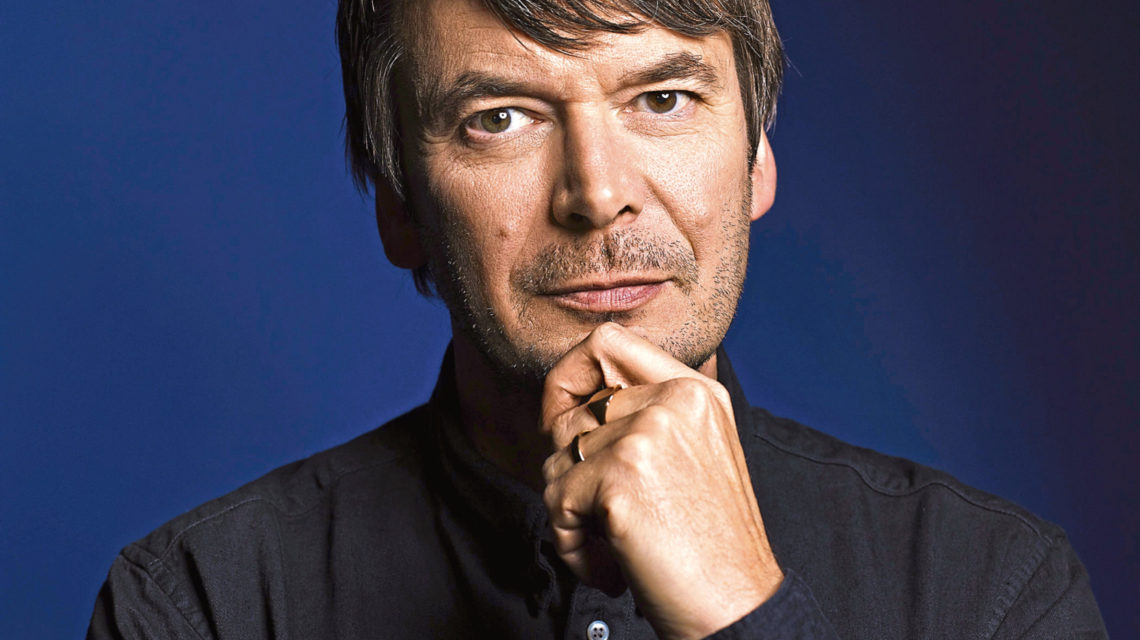 If Ian Rankin and Phill Jupitus were to be shipwrecked on an island and could only rescue a handful of crime books to take with them, what would they be?
"I'd be after the Beano annuals before the crime books," joked comedian and presenter Phill.
"But under the rules of this particular engagement I have five good ones."
As for what he would really take, that will be revealed when he and the acclaimed Scottish crime writer chat at Granite Noir's Shipwreck Suitcase event on Saturday in the Music Hall.
"It's a question of taking some of our own favourite books and why we would take them with us," said Phill.
"I don't know what his are and he doesn't know what mine are, so I don't intend to spoil it by giving them away.
"I daresay there will be some crossover. But I can't imagine he won't pick a Raymond Chandler," said Phill, adding it was the language of Chandler and his character Phillip Marlowe that made him a huge crime fiction fan in the first place.
"The Los Angeles of the post-war years that Marlowe depicts is both accurate and vivid," he said, adding it was much the same way Ian has made Edinburgh so much part of his books.
"A lot of people talk about Siobhan (DC Clarke) being Rebus's sidekick. I think Rebus's biggest sidekick in the books is Edinburgh. It's the place names, that slight frisson you get when you recognise somewhere he's talking about. I do love the reality of it."
However, Phill said he was hoping something unexpected could pop up in Ian's choices.
"It's entirely possible he could steer away from Patricia (Highsmith) and Chandler and go for five new ones. That's what I like about Ian. He's not going to have been agonising over it for months.
"Very easily I can see him thinking 'right, what are the five books I would rescue' on the morning of the gig and it not being in any way a problem for him. He would have something expansive to say about all of them."
At the moment, Phill is a full-time student at the Duncan of Jordanstone Art College at Dundee University. But he is delighted to take a break from his art studies to have a chat with his old friend Ian at Granite Noir.
He has often staged events with the Rebus creator at book festivals, particularly Edinburgh, and says their conversations have a different tone to them.
"With us chatting on stage, I'm not trained as a journalist, I don't know the rules, so it gets quite loose and chatty.
"The thought I'm wrestling with is not always a serious one, so it's a different approach for a festival to have someone who is a fan of somebody's work chat with them in a looser sense. I always enjoy them."
However, the pair are not just going to be talking crime, books and inspiration.
After the Shipwreck event they are off to the Lemon Tree to hit the decks and share their love of music.
"This is where he will be taking me to school over crime literature and I will be taking him to school over DJ-ing," joked Phill, long-time team captain on music and comedy quiz show Never Mind The Buzzcocks.
"It's important on the evening we learn from each other and we certainly will."
Phill said the pair have not even talked about how they might approach it – although one option is to do it "ping-pong" style, inspired by legendary broadcaster Charlie Gillett's show Radio Ping-Pong, broadcast on BBC London.
"Whoever starts plays a record, then you talk about the record, then (the other person) says 'that makes me think of…' and you play another record and that process continues."
Phill said many people might think Ian would choose The Rolling Stones or Jackie Leven.
"It won't be the John Rebus DJ Hour… Ian has broader tastes than Rebus, definitely, so it's going to be fun.
"As for me, it will be as per ever, the standard Jupitus sonic car crash is coming your way.
"Look out for Doris Day back to back with The Clash."
But whether it is talking about books or listening to their music choices, Phill said he hopes fans will enjoy seeing him and Ian in action at Granite Noir this weekend.
"Many people will have in their lives men of a certain age – boomers – who bang on and on about stuff. We will be boomers banging on about stuff in a much more entertaining way."