How to recreate Maryfield Turkey Farm's balti turkey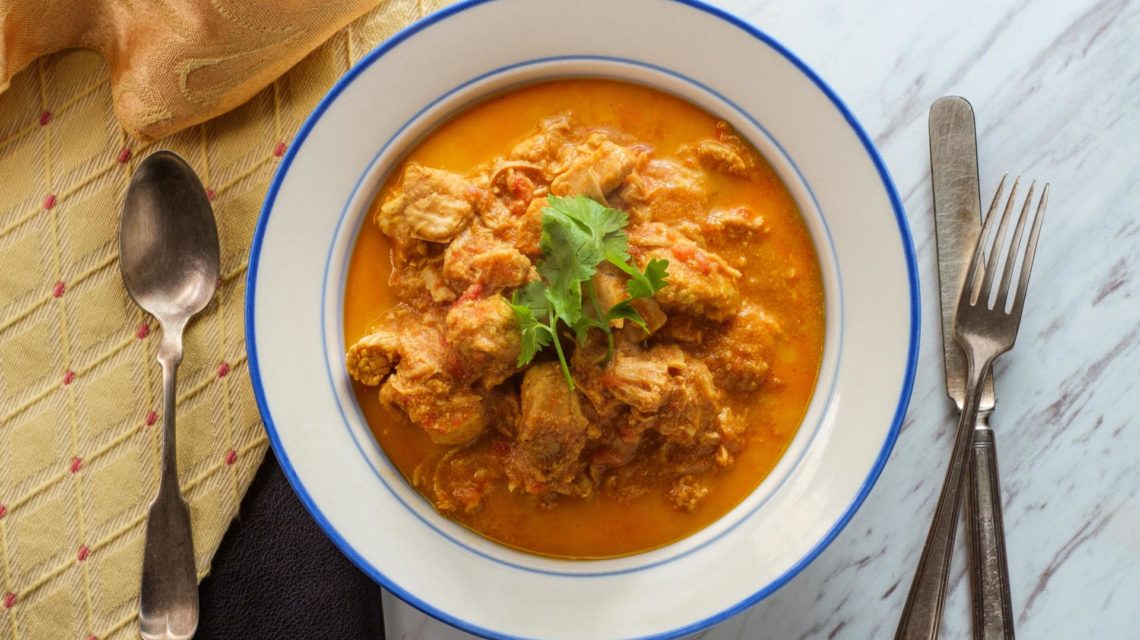 Follow the recipe below to recreate Maryfield Turkey Farm's balti turkey.
---
Ingredients
500g diced turkey
Oil
2 medium onions
3 medium tomatoes, halved and sliced
Cinnamon stick
2 black cardamom pods
4 black pepper corns
½ tspn black cumin seeds
Garlic paste
Ginger paste
1 tspn garam masala
1 tspn salt
2 tspn natural yogurt
4 tspn lemon juice
Fresh coriander
2 fresh green chillies, chopped with the seeds in (or out depending on your preferred heat)
Method
Heat the oil and fry onions until golden brown. Add tomatoes and stir well. Add cinnamon stick, cardamoms, peppercorns, black cumin seeds ginger paste, garlic paste, garam masala, chilli powder and salt. Lower the heat and stir fry for 5 minutes.
Add diced turkey and stir fry for 5-10 minutes until the spices are mixed in well. Add yogurt and mix well.
Lower the heat again and cover the pan. Cook gently for 15 minutes stirring every so often to prevent sticking. Finally add lemon juice, fresh coriander and green chillies. Serve with rice.