How to recreate Cafe Boheme's duck egg and mushroom tart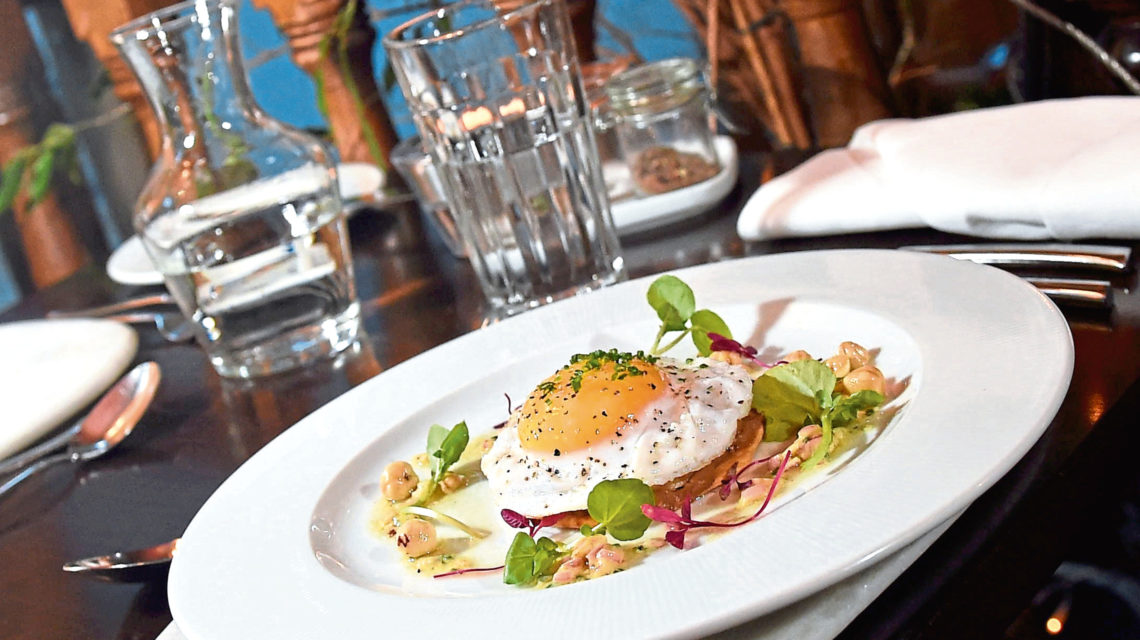 If you're looking for a light bite to eat, then this duck egg and mushroom tart is just what you need in your life.
Packed full of flavour and not too hard to cook up, its a brilliant winter warmer that isn't too heavy for lunch – especially if you're heading out for dinner in the evening.
Check out Cafe Boheme's head chef John Pattillo's recipe below.
Ingredients
1 sheet puff pastry
6 large shallots
Spoonful of butter
1 pinch chopped rosemary
1 sprig thyme
200g king oyster mushrooms (or preferred choice)
100g blanched hazelnuts
Splash of hazelnut oil
Dijon mustard
Sherry wine vinegar
Chives
Olive oil
4 duck eggs
Fresh watercress
Method
Preheat the oven to 170°C/gas mark 3.
For the pastry, cut the puff pastry sheet into 9cm discs, place between two oven trays and bake for 10 minutes, or until golden brown.
For the puree, slice five shallots and slowly caramelise them in a pan with the butter, rosemary and thyme. Once soft and caramelised, blitz to a smooth puree.
Slice and saute the mushrooms in a pan with seasoning to taste.
For the hazelnut dressing, toast the blanched hazelnuts and make the hazelnut oil with the Dijon mustard, sherry wine vinegar, chopped chives and olive oil, finally adding the chopped hazelnuts. Finely dice one shallot and garnish.
To build the dish
Put a small amount of shallot puree on the plate. Place the puff pastry disc on top and spread more shallot puree on top. Add the sauteed mushroom on top and place in the oven to keep warm.
While it's in the oven, pan fry the duck eggs and place onto the mushroom tart and drizzle dressing around and dress with watercress.