How to make Wild Food Stories wild mushroom pate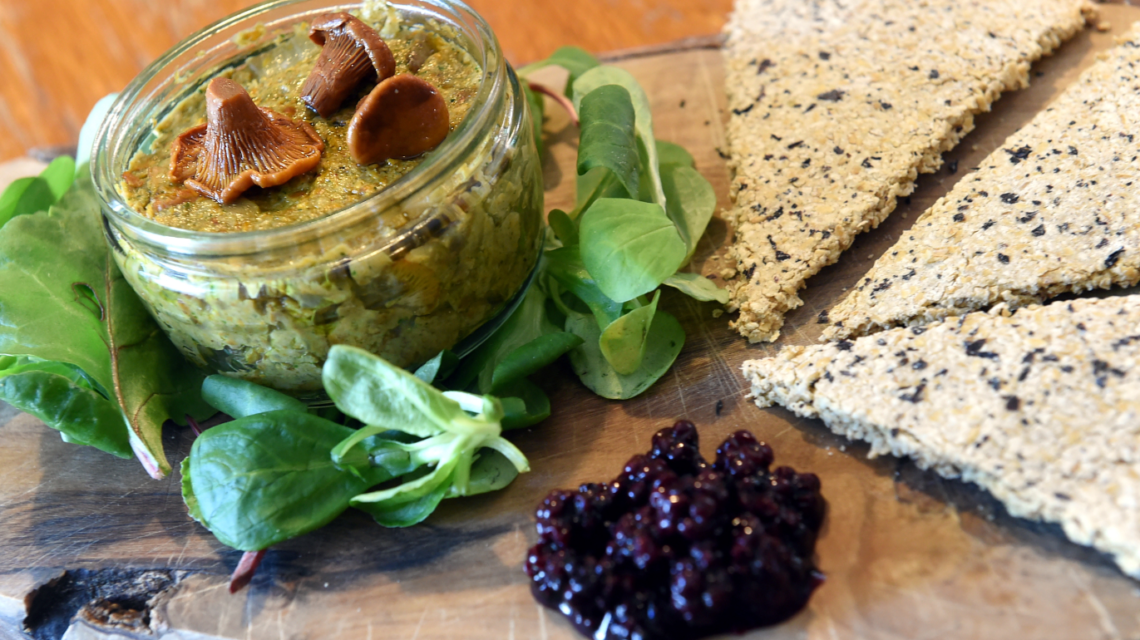 Leanne Townsend of Wild Food Stories proves that nature's larder provides us with exceptional ingredients to create tasty dishes.
Whether that be garlic, cherry blossom or seasonal greens, there are an abundance of wild foods out there to suit all tastes.
Since we're now well into the peak mushroom season, this is one recipe that is sure to encourage you to try out foraging and rustle up something completely unique.
Ingredients
1 small onion
1 garlic clove, crushed
50g butter
300g chanterelles, well cleaned and sliced/torn
Splash of brandy
Cep powder
Small bunch of parsley, finely chopped
Salt and pepper, to season
Method
Melt the butter on a medium heat and sautee the onion until soft and translucent.
Add the chanterelles, and cook, stirring occasionally until soft and cooked through. Add the garlic and cook for a further minute.
Turn the heat to high, add the brandy and give it 15 seconds to reduce (it will bubble and steam).
Turn off the heat, stir in the cep powder (if you have it), parsley and salt and pepper to taste.
Place in blender (or use a stick blender) and blend until smooth. I like to stop before it gets too smooth and retain some texture/smaller pieces of mushroom – but this is down to person taste.
Place in two ramekins and leave to cool. Once cooled, serve with bread or oatcakes and enjoy.