How to make Vegan Bay Baker's gingerbread men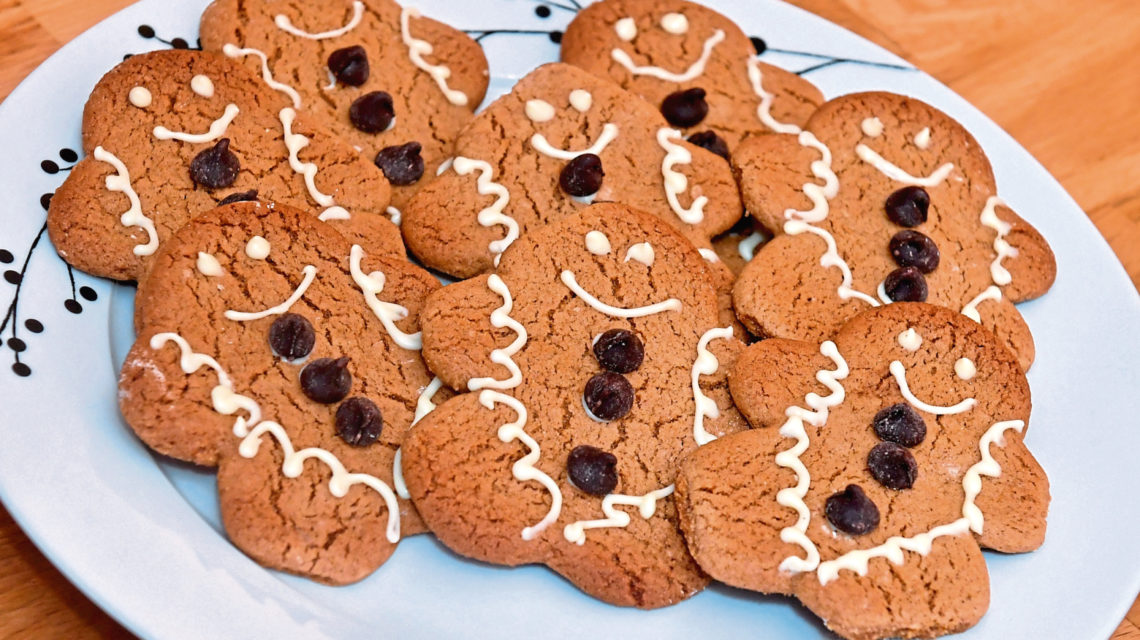 If easy bakes are your go-to's, then this recipe for vegan gingerbread men will be right up your street.
And despite consisting of an array of vegan ingredient alternatives, including dairy-free chocolate, you may even find yourself preferring vegan-style recipes in future.
Check out the recipe below…
Ingredients (makes 10)
175g plain flour
50g dairy-free butter
3 tsp ground ginger
1 tsp ground cinnamon
1/2 tsp bicarbonate of soda
85g light brown sugar
150g golden syrup
75g white chocolate buttons
100g milk chocolate buttons
gingerbread men cutter
Method
Preheat the oven to 175C. In a bowl, add the flour, butter, ginger, cinnamon, bicarbonate of soda and brown sugar. Using a wooden spoon, mix until the combined ingredients appear like breadcrumbs.
Gradually add the golden syrup. You may need less or more, so make sure you mix gradually to form the dough.
Once formed, flour the work surface. Using a rolling pin and flour to help avoid sticking, roll out the dough to about the thickness of a £1 coin. Dip the cutter into flour and cut out the gingerbread men.
Lay the gingerbread men into a baking tray lined with baking paper and place into the preheated oven. Bake for 10-12 minutes or until the men have spread a little and darkened slightly. Allow to cool.
Once fully cool, put the white chocolate buttons into a bowl and gradually melt in the microwave for 20 seconds at a time until completely melted.
Put the melted white chocolate into a piping bag and cut a small hole at the end of the bag. Pipe the faces and outlines for the arms and legs. Pipe three buttons into the middle and put your chocolate buttons on to each one.