How to make The Spiritualist's gin cured smoked salmon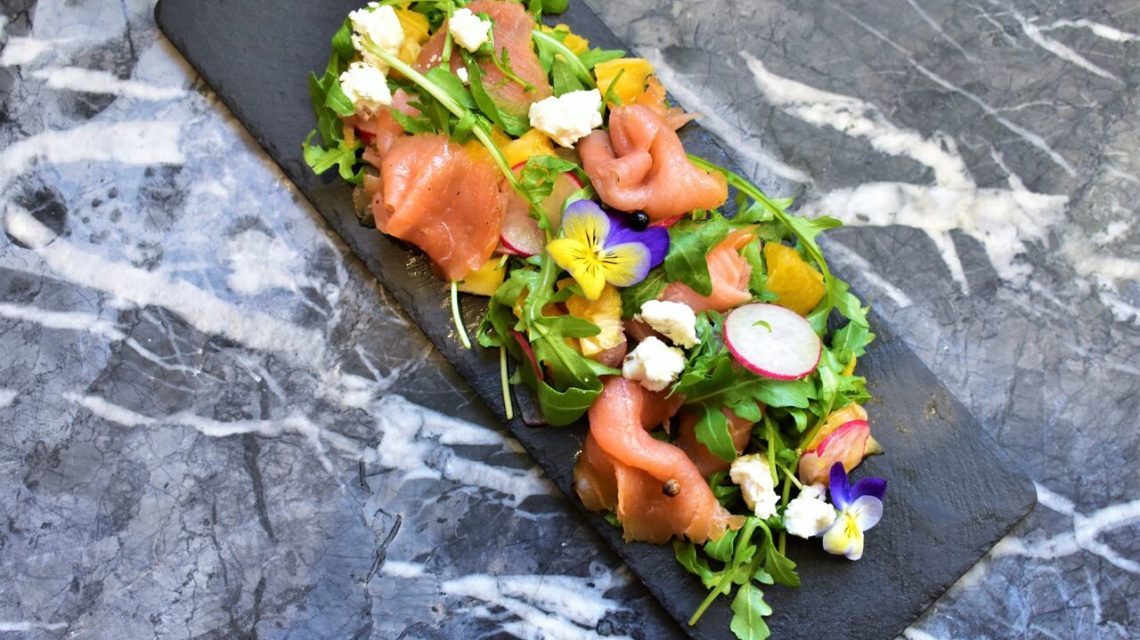 The ideal starter for a Christmas dinner party – especially for those who love gin – this simple recipe is something you can prepare in advance.
Not only will it look fantastic, but it will taste it too.
The orange gin and spices add a unique and deliciously festive flavour to the salmon and the light dish means that you won't be too full for the main course.
Created by The Spiritualist in Aberdeen, the dish also features on the restaurants special festive menu.
Serves 4
 Ingredients:
12 slices of smoked salmon
25ml Whitley Neil Blood orange gin
8 juniper berries, crushed
20 coriander seeds, crushed
8 black peppercorns, crushed
100g of rocket
10-12 orange segments
4 radishes, thinly sliced
8 cherry tomatoes, halved
80g crowdie cheese
Method:
Mix the gin, juniper berries, coriander seeds and peppercorns together in a bowl to create the gin cure.
Brush the gin cure over the salmon and marinade for 2 to 4 hours.
To serve, create a bed of rocket on the serving plate and then add the orange segments, sliced radishes and cherry tomatoes. To finish, top with the crumbled crowdie and salmon slices.