How to make The Spiritualist's chocolate and hazelnut cake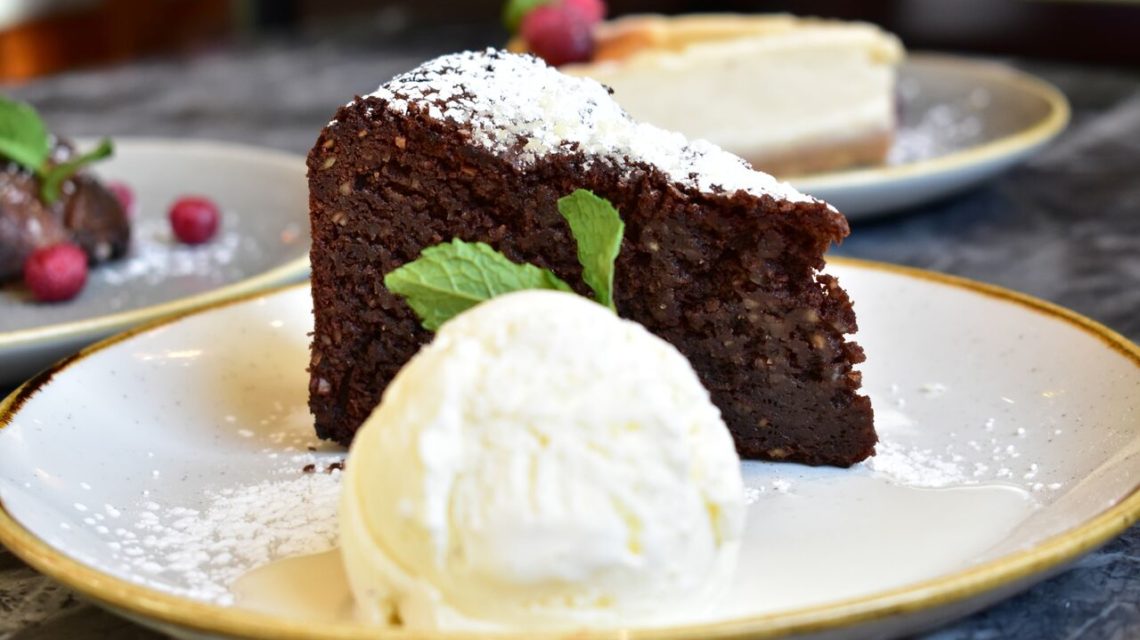 In the cold winter months, there's nothing better to lift the spirits than a sweet, chocolate treat.
And this cake, which is super quick to make, ticks all the boxes.
Baking it the day before you serve it means all the flavours have a chance to develop, making it even more delicious. The fudgy centre gives the cake a rich and decadent texture – a real treat indeed.
The Spiritualist in Aberdeen has created this delight which also features on the special festive menu available at the restaurant.
Makes 1 cake
Ingredients:
375g whole hazelnuts, toasted
375g dark chocolate, melted
375g butter
200g soft brown sugar
175g caster sugar
9 eggs
50ml Frangelico hazelnut liqueur
To serve:
Method:
First, preheat the oven to 180°C. Blitz the hazelnuts into a breadcrumb consistency in an electric blender. Melt chocolate in a pan and fold the crushed hazelnuts through the melted chocolate.
In a bowl, whisk the butter and sugars together until they become light and fluffy. This can be done by hand or use an electric mixer if you want to speed up the recipe.
Add the eggs two at a time, alternating with a spoonful of the hazelnut and chocolate mix. Once fully combined, add the Frangelico and mix again to make sure it's fully incorporated into the mix.
Grease and line a 26cm cake tin and add the mixture. Place in the pre-heated oven for 1 hour.
The top of the cake will be set but the centre will be a little wet. The cake will set overnight, so leave it in the tin and portion the next day.
Serve the cake with some fresh berries, ice cream or whatever takes your fancy!