How to make The Knowes Hotel's Cullen Skink Risotto with Poached Hen's Egg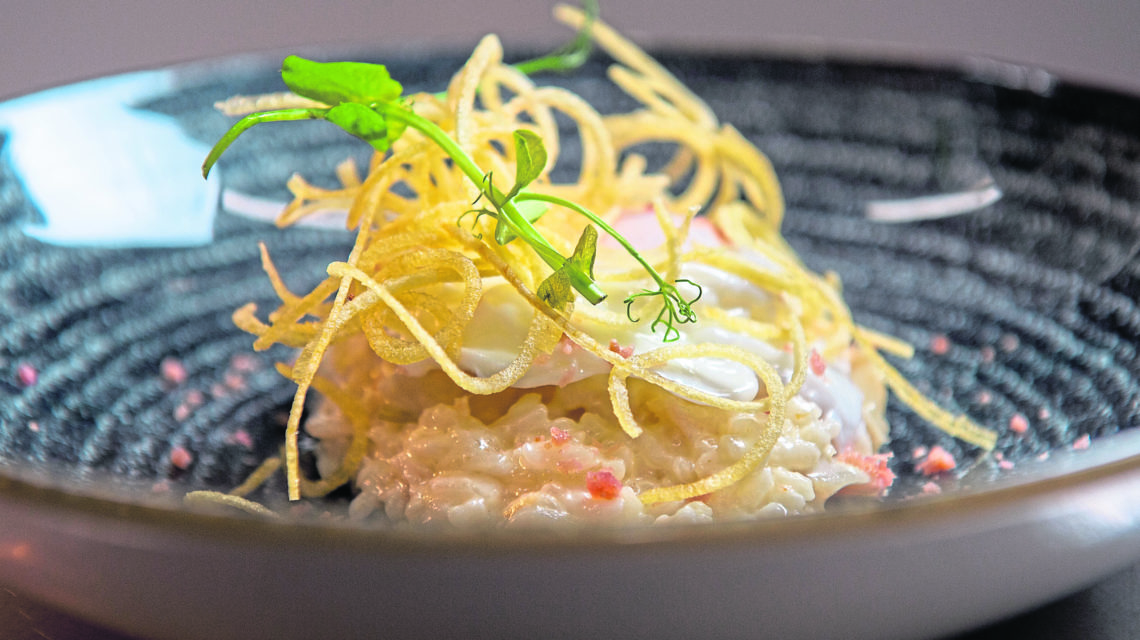 Looking for some cooking inspiration? Why not try recreating The Knowes Hotel's Cullen Skink Risotto with Poached Hen's Egg?
Follow the recipe below to find out how to perfect the dish.
---
Ingredients
1 tbspn oil
1 shallot onion, finely diced
150g arborio rice
500ml stock
2 smoked haddock fillets
50g double cream
Squeeze of lemon juice
Salt and pepper to taste
2 free range eggs, poached
Dash of vinegar
Chopped parsley or pea shoot, to garnish
Sprinkling of bacon or dried pancetta
Sprinkling of crispy shredded potato
Method
Heat oil in a large pan over medium heat and add the diced shallot. Cook gently for a couple of minutes to soften. Add the arborio rice and stir.
Add a ladle of hot stock to the rice and onions, stir well and allow to simmer. Add a squeeze of lemon.
While the rice simmers, add the two fillets of smoked haddock and another ladle of stock to the pan. This allows the smoked haddock to infuse flavour into the risotto.
Keep stirring gently and checking the rice, adding more stock as needed and allowing each ladle of stock to simmer away before adding the next.
Once all of the stock is used up the rice should be soft, and the haddock cooked. Then, add the double cream and stir gently. Allow to simmer and season with salt and pepper to taste.
Poach two eggs in simmering hot water with a drop of vinegar. Now, serve the risotto, and add the poached egg, and chopped parsley or pea shoot to the plate.
Finish with a sprinkling of bacon or dried pancetta and crispy shredded potato.