How to make Kirk View Cafe's sizzling king prawns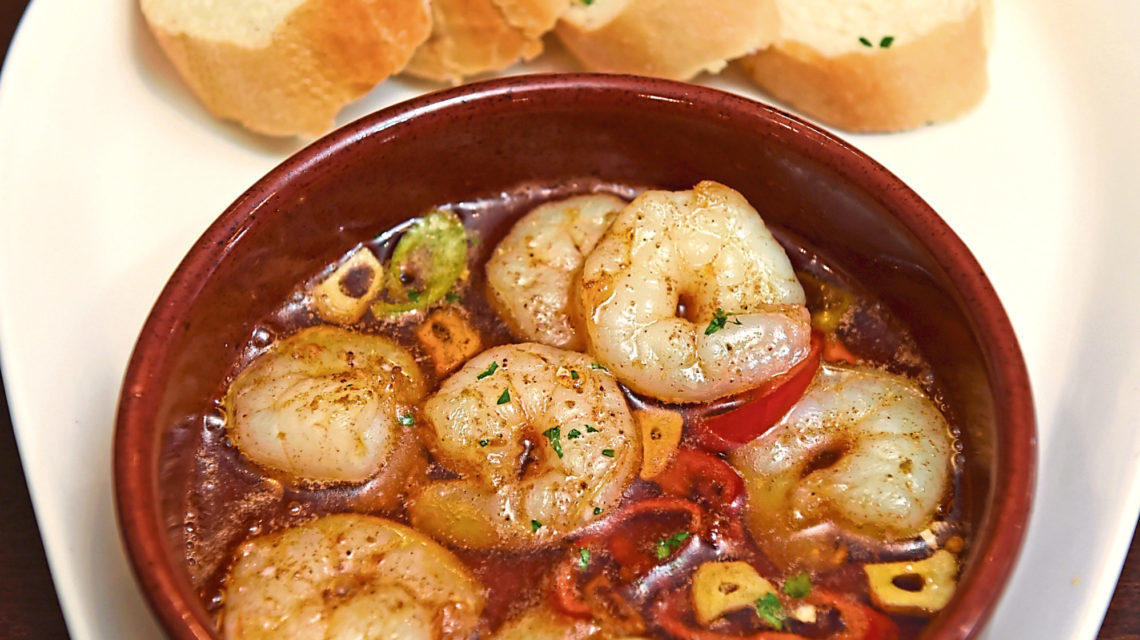 There's something exciting about hearing the arrival of sizzling dishes – especially when you're sitting waiting for the dish to arrive in a restaurant.
But have you ever thought about re-creating this experience at home?
Well now you can with Kirk View Cafe's sizzling King prawns with garlic, chilli and smoked paprika  dish.
Served with fresh baguette on the side, it makes the perfect starter (or snack) to treat yourself too.
Watch how it's done below
Ingredients
70g fresh king prawns
Half a red chilli (finely sliced)
Half a green chilli (finely sliced)
1 clove of fresh garlic (finally sliced)
Salt and pepper to taste
1 tsp olive oil for the pan
50ml on a cazuela or any oven proof dish
Pinch of smoked paprika
Method:
Put your cazuela or any oven proof dish with olive oil into a pre-heated oven at 200c and leave it for at least 10 minutes so the oil is hot enough when you put your prawns in it.
Get a frying pan on medium high heat and put olive oil in, getting it hot so the prawns don't stick.
Once the oil is running well in the pan add your king prawns, salt and pepper and smoked paprika.
Cook for a couple of minutes each side and add your chilli. Once it is golden you can add the garlic and get ready to serve. It's important to add the garlic last or it will burn.
Take the hot oil dish from the oven and add all your prawns and ingredients to it and serve straight away with some fresh baguette bread.