How to make Finzean Estate Farm Shop's Sweet Potato & Roasted Pepper Soup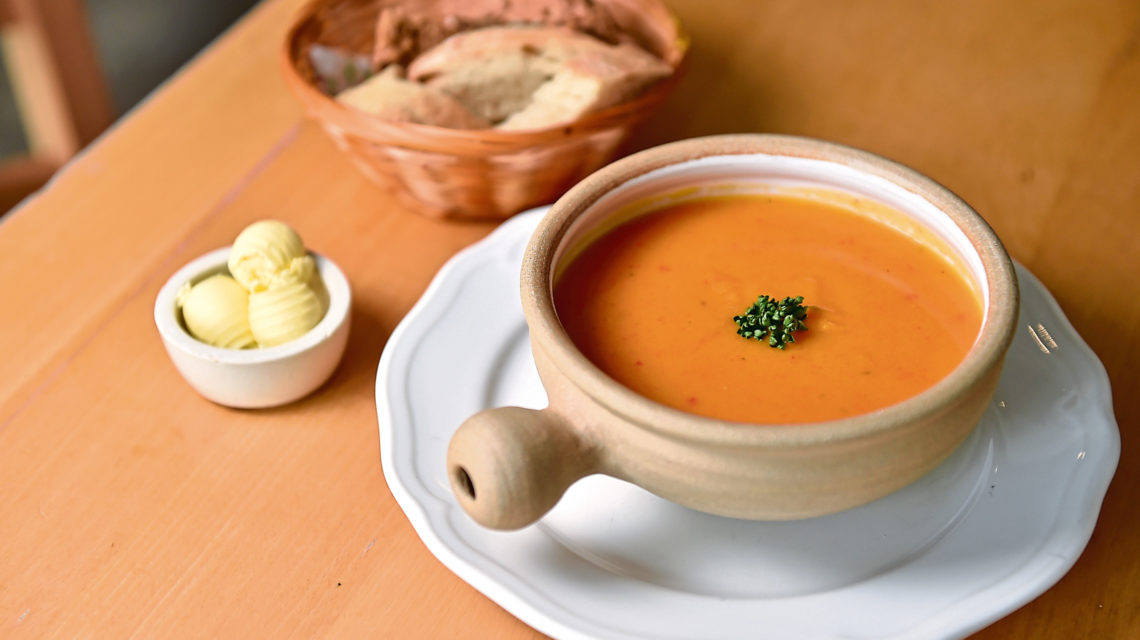 Fancy making a quick and simple dish that the whole family will love? Well, try recreating Finzean Estate Farm Shop's sweet potato and roasted pepper soup.
Ingredients
4 sweet potatoes, roughly chopped
2 peppers, diced
1 onion, finely chopped
475ml vegetable stock
400ml coconut milk
Salt and pepper to taste
Method
Place the chopped onion into a large pan and brown off over a medium heat. Add the pepper and brown until softened.
Add the sweet potato and vegetable stock. Cook until the sweet potatoes are soft.
Once soft, blitz the mixture until smooth.
Add coconut milk, stir and season to taste.