How to make Chloe's Kitchen Creations' vanilla cupcakes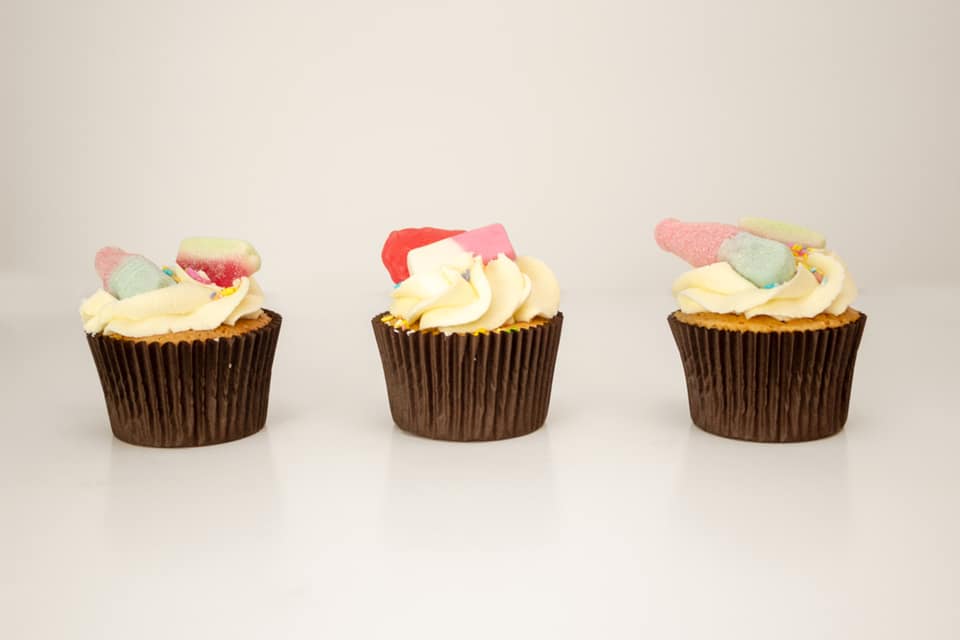 Follow the recipe below to recreate Chloe's Kitchen Creations' vanilla cupcakes.
---
Ingredients
For the cupcake mixture:
170g caster sugar
170g butter or margarine
175g self raising flour
3 eggs
Splash of vanilla extract
1tbsp hot water
For the buttercream:
125g butter, not margarine
250g icing sugar
1tsp vanilla extract
1tbsp milk (only if icing is too stiff)
---
Method
How to make the cupcake mixture
Preheat oven to 180C. Put all the ingredients into a bowl and mix until extremely smooth using an electric mixer. Add hot water and mix again.
Spoon the mixture into 12 cupcake cases and bake for 15-20 minutes. The cupcakes, if baked, should spring back when touched.
How to make the buttercream
Mix butter until soft. Slowly incorporate the icing sugar and mix until smooth. If the icing is too stiff add 1tbsp of milk. If the icing isn't sweet enough incorporate more icing sugar.
Once cupcakes are completely cooled they can be decorated.