How to make Cafe Boheme's pear and apple tarte tatin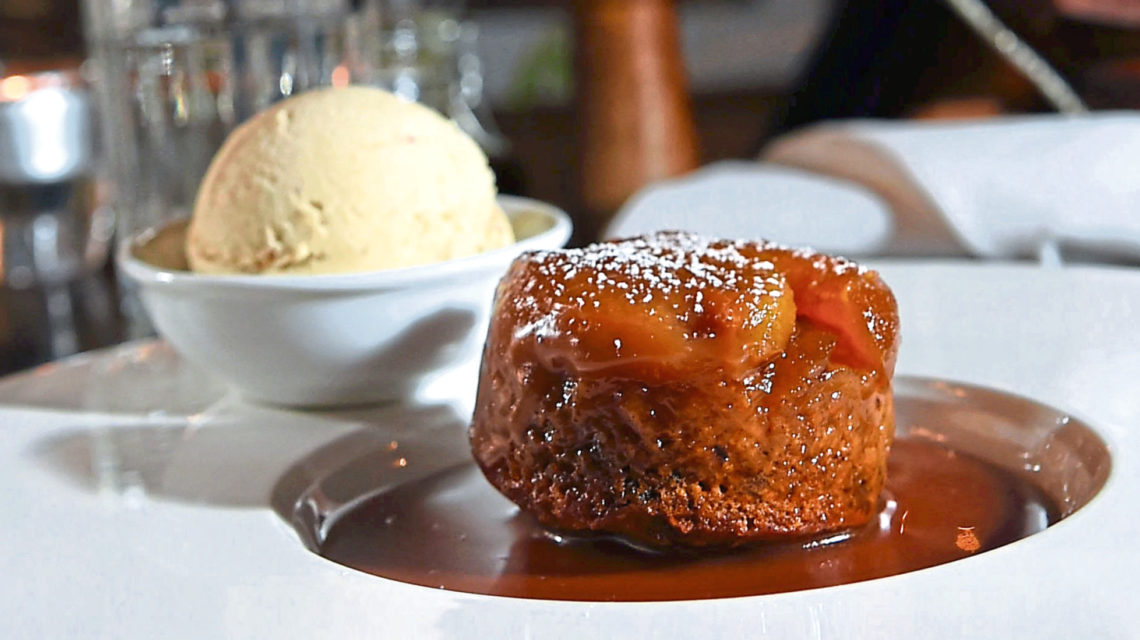 Delicious homely desserts are exactly what we're looking for now that the cold winter has arrived.
And this caramelised pear and apple tarte tatin is the perfect sweet treat to tuck into.
Why not recreate this gorgeous dish created by Cafe Boheme's head chef John Pattillo.
Ingredients
For the caramelised apple and pear:
3 apples (Granny Smith or Golden Delicious)
3 pears
150g caster sugar
25g butter
For the pudding mix:
125g chopped dates
3g bicarbonate of soda
190ml boiling water
55g unsalted butter
130g muscovado sugar
1 egg
30ml brandy
225g self-raising flour
4g baking powder
Pinch of salt
Method
Preheat oven to 170°C/gas mark.
For the apple and pear:
Peel and core fruit, and cut into eight pieces. Place the sugar in a pan, and cook until golden/caramel.
Add the fruit and cook for a further three minutes to caramelise then add butter. Remove from heat and spoon fruit into muffin moulds, filling one third of each mould.
For the pudding mix:
Boil the dates, bicarbonate of soda and water for six minutes in a pot.
Cream the butter and sugar together, then add the egg, brandy, flour, baking powder and salt. Finally, add the date mixture.
Pour the mix into a baking tray over the fruit and bake for approximately 25 minutes.
Serve with a scoop of your favourite ice cream.