Historic art piece goes on show at Aberdeen University library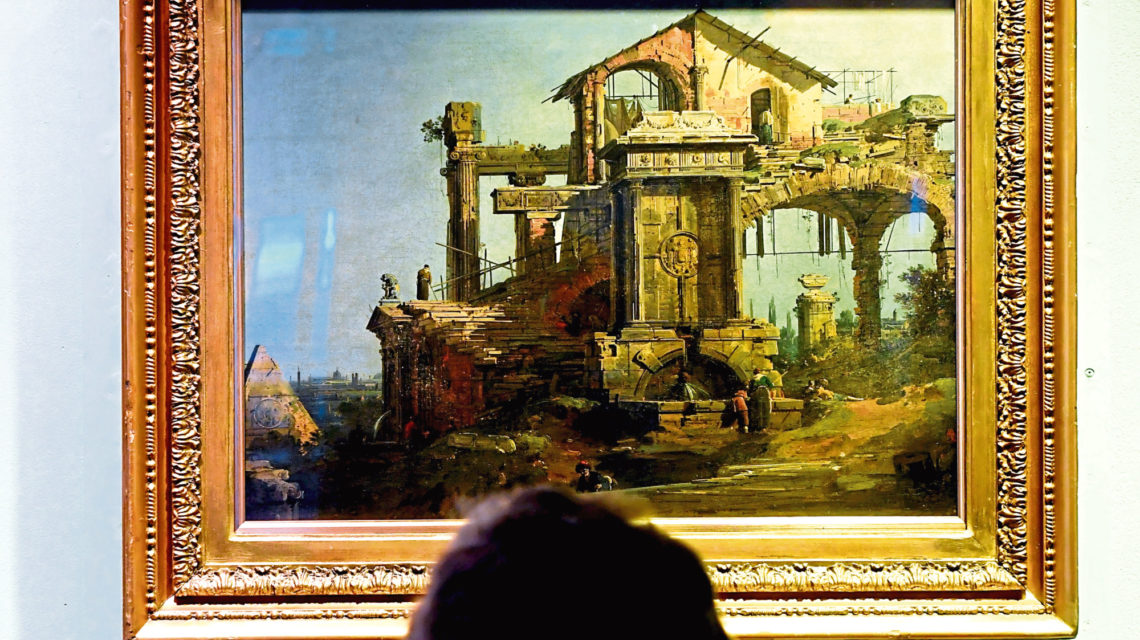 A painting by Venetian artist Canaletto is now on display to the public for the first time.
The painting named Ruins of a Temple, has been in Aberdeen University's collection since 1863 and can now be found on the ground floor of the Sir Duncan Rice Library, on Bedford Road.
It has spent more than 150 years at the university.
Art enthusiasts looking to get a glimpse of the painting can visit it between 9am and 5pm from Monday to Friday until February 22.
Senior art history professor John Gas described it as "one of the greatest painters of the 18th Century" at the launch of the exhibition.