Granite Noir's Poisoned Cocktail Party just the remedy for north-east fans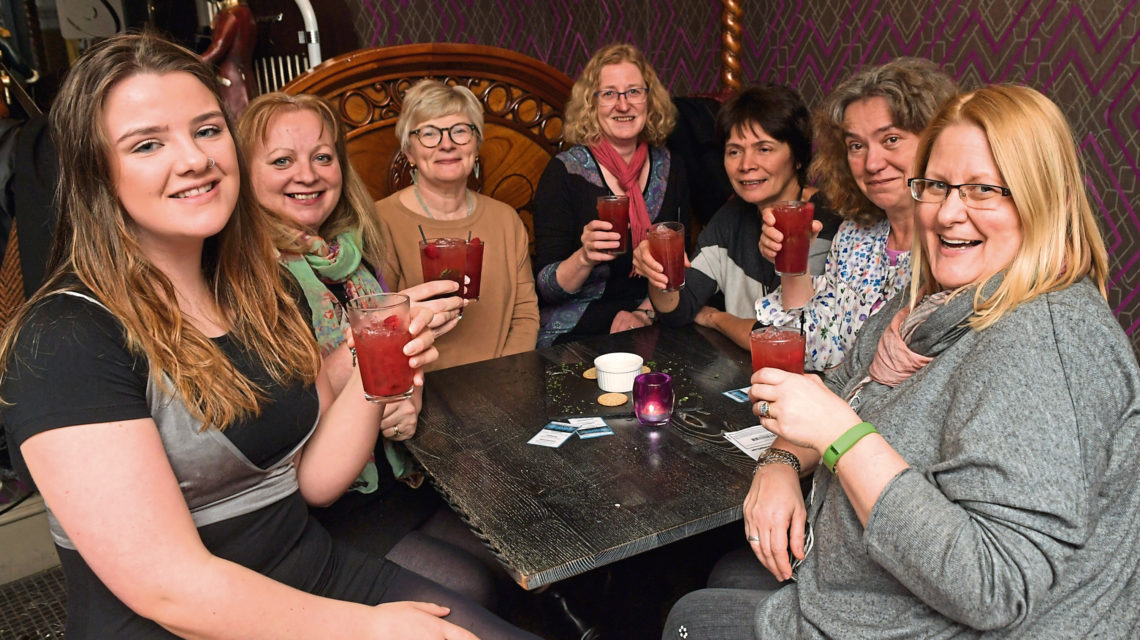 "What's your poison?" is a question most of us would welcome at a cocktail party.
Unless it is the Poisoned Cocktail Party which kicked off the Granite Noir crime-writing festival last night.
Hosting the event for 120 people at the Carmelite Hotel was Dr Kathryn Harkup, a chemist and author of A Is For Arsenic. She said: "It's a fun evening where you get to try out some interesting cocktails and learn a bit about some of the ingredients in some of the cocktails that could possibly be used to kill you."
That includes caffeine, absinthe and Amaretto, which smells of almonds, just like cyanide.
She will be offering a similar experience on Sunday, when she hosts a Poisoned High Tea – at His Majesty's Theatre's 1906 Restaurant. "The same idea but with cakes."
Both events sold out, prompting Dr Harkup to say: "I worry slightly about the enthusiasm of Aberdeen citizens for poisons. But there is something about poison that is unknown, underhand and sneaky, so finding out inside information on how it might work is all good fun."
She is one of a raft of authors joining the four-day festival, which includes talks, exhibitions, plays, films, and family events.