Gary promises first musical will leave you 'craughing'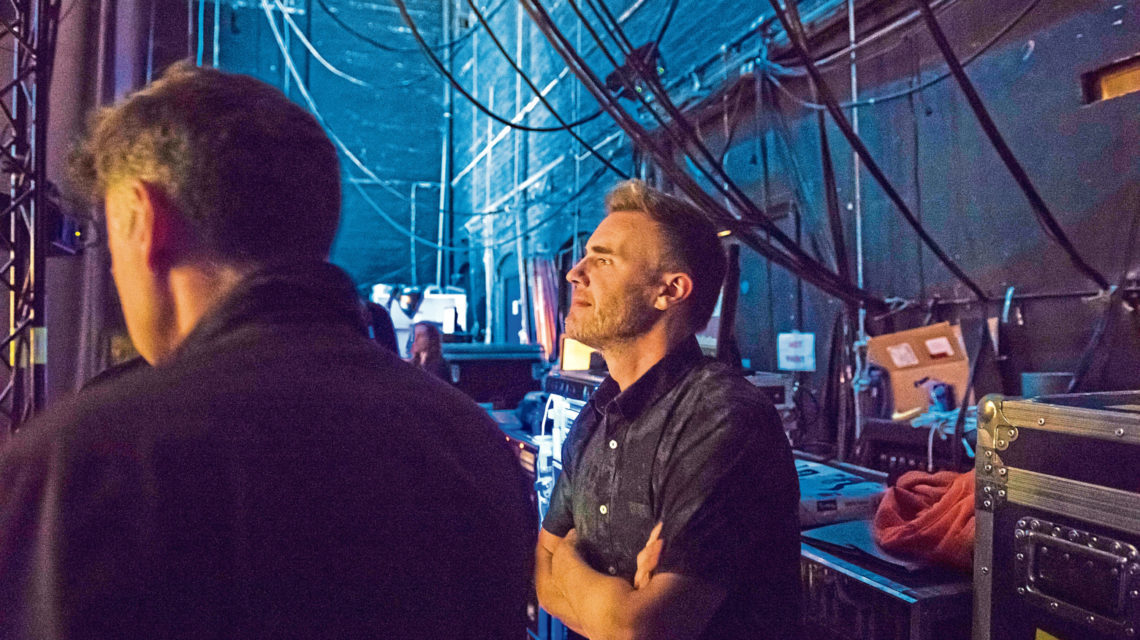 Gary Barlow has a message for Aberdonians – come along to his new musical Calendar Girls and he guarantees you will be "craughing".
The what now? Let's have the man himself explain.
"We have seen it on our social media," said Gary. "A lot of people have said we've been 'craughing all the way through this show'. That's crying and laughing at the same time."
Gary was speaking just ahead of the launch of the UK tour of Calendar Girls, the award-winning musical which he penned with his childhood friend, Tim Firth – who also wrote the phenomenally successful film and book.
A select audience, including Society, were invited to attend the dress rehearsal of this latest incarnation of the deeply moving and uplifting true story. It follows a group of women in a Yorkshire WI who posed for a nude calendar with the hope of raising enough money to buy a couch for a cancer ward waiting room after one of their husbands dies. Instead they raised millions for a leukaemia charity – and still do – after becoming a worldwide sensation.
Both Gary and Tim, chatting just before the curtain went up on the show at Leeds Grand Theatre, said they were looking forward to bringing the show – with a host of stars such as Ferne Britton, Denise Welch and Karen Dunbar – to His Majesty's next year.
Gary, who has played Aberdeen in his own right many times, said: "I don't know if it's any different no matter where you are in the country. I think it's one of those stories anyone could relate to.
"Having said that, I tour the country a lot and I know the further up the country you get, the louder and more into it the audiences are. I can imagine our cast is going to really love playing Aberdeen. We always have fun in Scotland."
Tim said he was pleased Calendar Girls is heading to His Majesty's. "I have very fond memories of taking the play, when it was a play, up there. I was struck by how great the audiences were and by how beautiful the theatre was as well. It's a thrill to be able to take it back up there as a musical."
He pointed out that the cast includes Scots actress and comedian Karen Dunbar, adding she asked if she should change her accent for this Yorkshire set story.
"I said, no, no. Actually you don't need to, it doesn't matter. The most important thing is that it's the humanity, not the accent. They'll get the comedy if they understand the story and this cast do. They are a very believable, very honest cast and she's fitted in just like that, with that accent.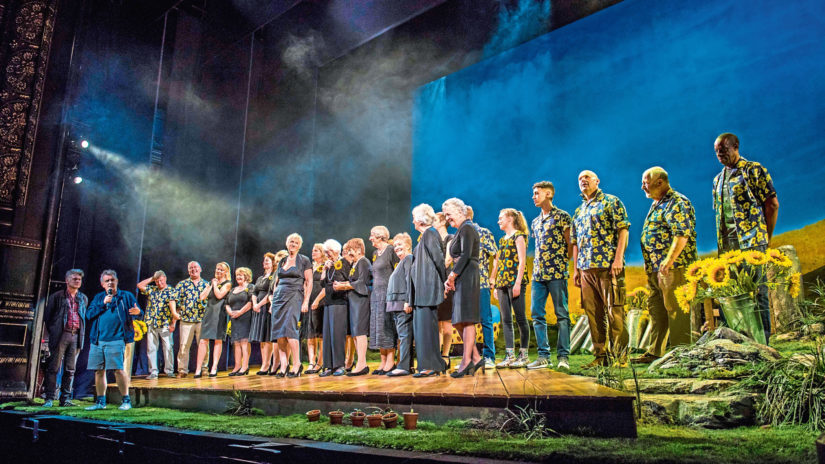 Having been a huge success on screen and stage, why do Calendar Girls as a musical?
Tim said it was because there was still a story to be told through music. "There was no point doing it if there wasn't. I had resisted it for a long time because I didn't want it to appear I've done it as a play, so I'll finally do it as a musical and next week I'll do it on ice.
"The truth is, when you get a musical right, for me it is the best theatre can be. If you don't you want to run screaming out of the place, but when it works… so for me it's always been the thing I wanted to do most.
"A village green musical for a world audience, wouldn't that be a fantastic thing? A really British story that kind of takes the mickey out of what it is to be British but celebrates it at the same time, all on the back of this extraordinary story about breaking conventions and fighting grief with wit."
His ambition meant involving his hometown friend Gary. The two grew up together in Frodsham.
While this isn't their first show together – they created the Take That-inspired musical The Band which arrives at HMT in October – it is the first musical Gary has scored. And he said it all happened by accident.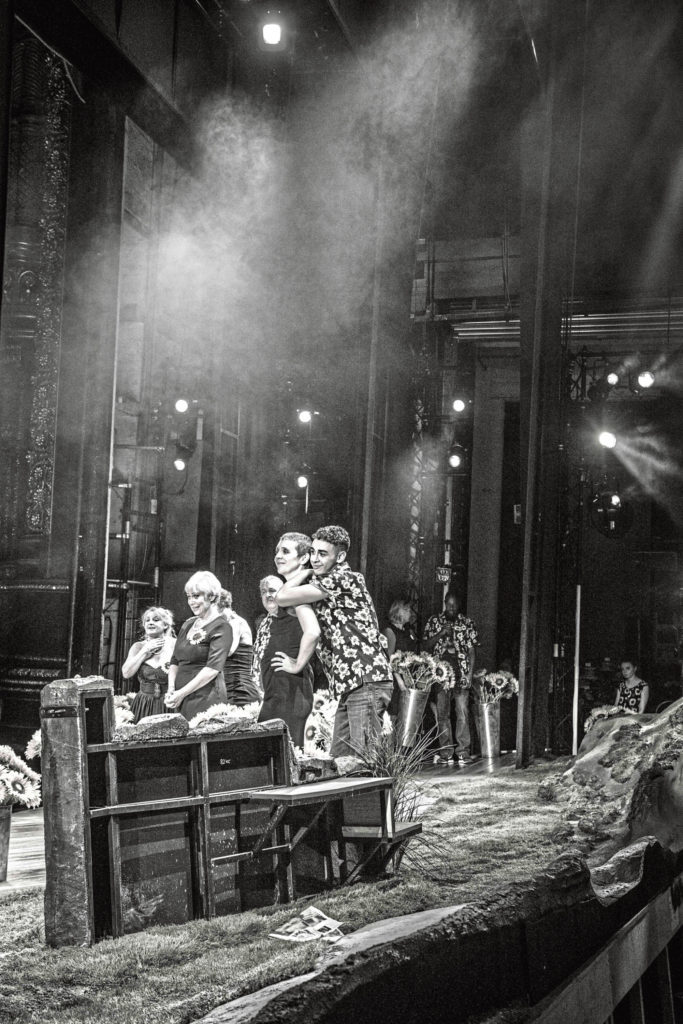 "I had never woken up at night dreaming to write a musical, I had never even thought about it. I just thought it was someone else's job that. But Tim came to me and showed me the play and I loved the play. And he was like 'I want to put music to it now'. I was like, I don't do this, I don't know how to do it, it would take me years to learn. He was like 'you don't have to change, I want to do what you do and I'll turn it into a musical.
"That's what we did. We did it for a couple of years, exchanged songs, sent songs back, rewrote bits had this trade off."
Gary said when Tim put the musical in front of an audience at a workshop he "got it" for the first time.
"I started applying some of the laws and things which I put into my live shows into the musical. And I have loved it, absolutely loved it."
The end result, under the title The Girls, was given a rapturous reception in the West End, was nominated for an Olivier Award for Best Musical and won WhatsOnStage Award for Best Regional Production.
Now, as Calendar Girls The Musical, it is ready to take to the road. Those who attended the gala dress rehearsal will attest that it is fantastic piece of theatre, one that has you laughing out loud then fighting back tears.
Little wonder the whole of Leeds Grand was on its feet at the finale as both Gary and Tim – and the real life Calendar Girls – joined the cast on stage.
Gary and Tim are confident audiences at His Majesty's will love the show just as much.
Tim said his message is to come along "If you are in the mood for a story that will make you laugh so much you forget you also cried a bit".
Gary said: "You are going to have a great night craughing, everyone."