From Scottish selections to international cuisine meet the head chef of The Brig O' Don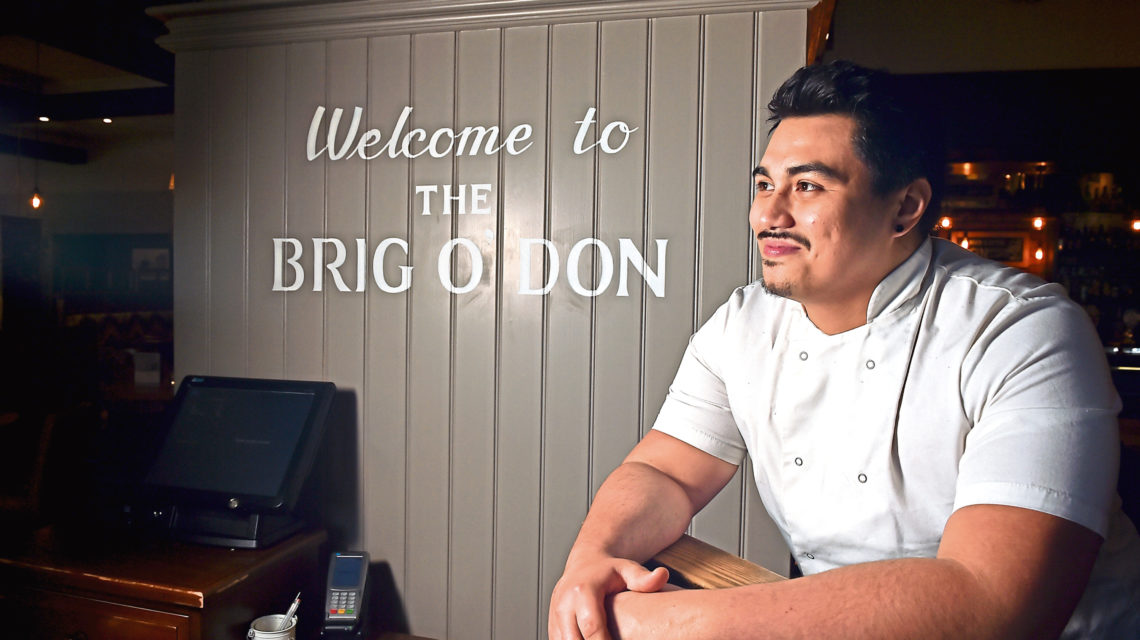 Living in Asia for 18 years, it's no surprise head chef and kitchen manager of Brig O'Don, Michael Wejs incorporates his signature dishes into the specials offering.
But it's the inspiration and history of these specials recipes which make them so unique.
Learning to cook under the watchful eye of his mother, who catered for the whole family, Michael has fond memories of returning home from school and immediately getting stuck into preparing various dishes with her.
The Brig O'Don's recent six-figure investment and the newly-refurbished interior of the restaurant have spurred Michael and his team to reinvent the specials offering and give diners not just a taste of high-quality pub cuisine, but a flavour of other cultures, too.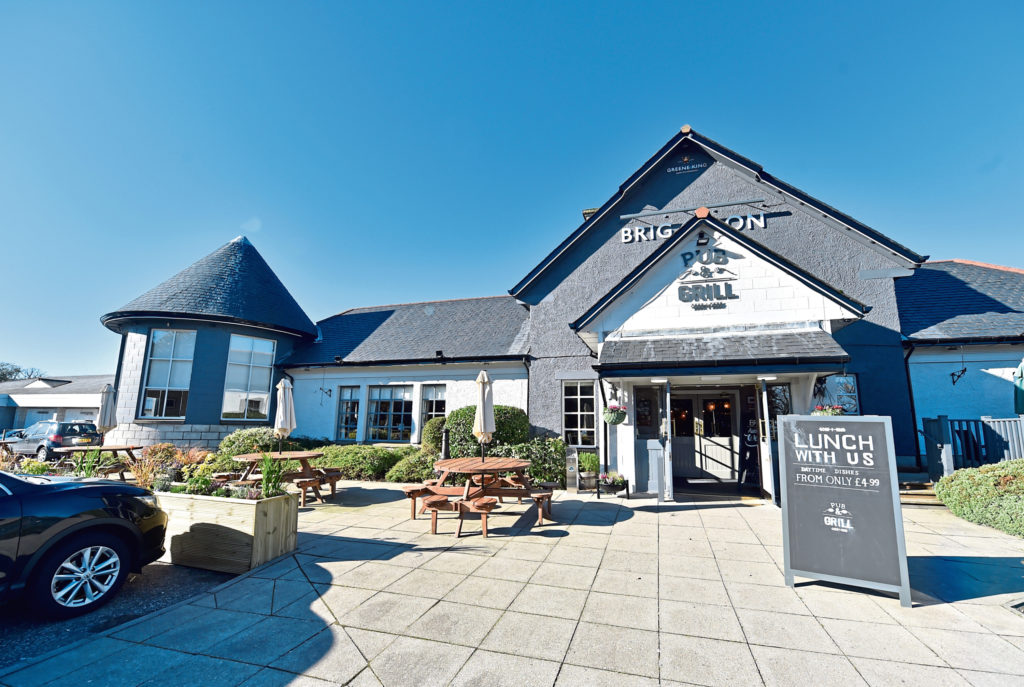 Working once before at the eatery, Michael has been with the restaurant for four years in total, serving half of his career as a chef in the kitchen.
Heading up the team of eight in the kitchen for the past two years, Michael is determined the new refurbishment is the final key to the puzzle in completely modernising the eatery.
With more than eight years' experience and having worked in various venues across the north-east, including an Italian, a homely cafe and a Scottish pub, these infusions of cultures ooze throughout Michael's cooking techniques and flavour profiles which makes the venue, located on King Street, an exciting place to be.
---
You've been a chef for eight years now, what inspired you to get into the industry?
---
I've always loved cooking. I learned to cook from a young age and it was my mother who taught me a lot of what I know now. I lived in Asia for 18 years before I moved to Aberdeen and my mother would do all the catering back home so I'd help her out after school. I learned so much from her about flavour and how to cook different things.
---
Having lived in Asia, do you infuse different cultures and styles of cooking in the menu offering?
---
There are so many different food cultures around the world, but I've very much channeled my heritage into the specials that we do here at the Brig O' Don.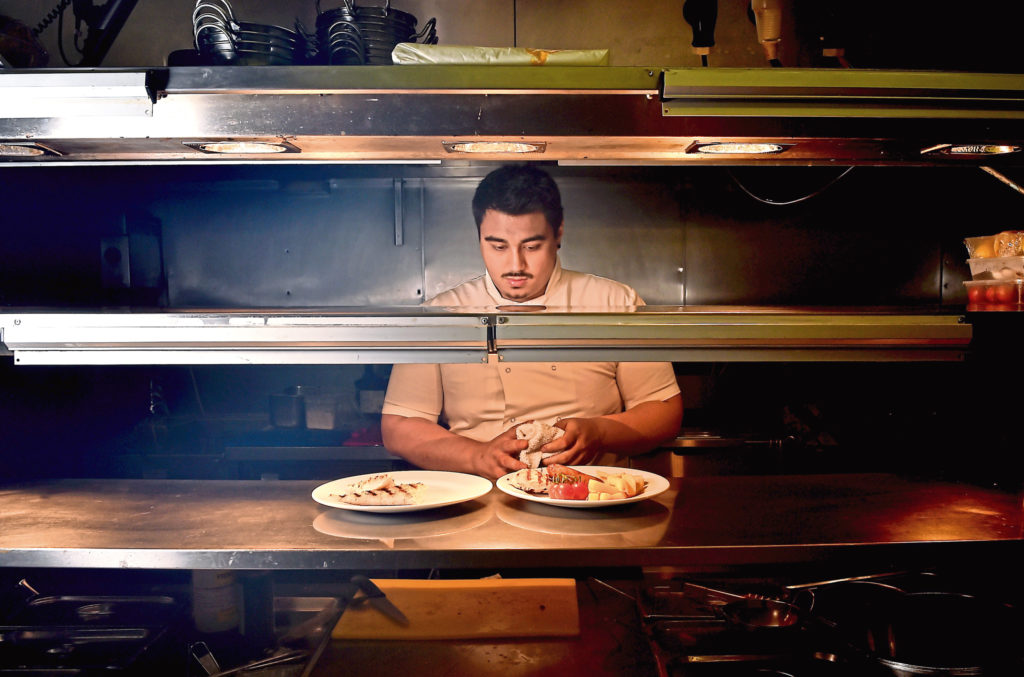 You'll see a lot of Asian-style food on the specials menus and I think the customers really enjoy that differentiation. It's not just Scottish food you should be able to enjoy in Aberdeen. There's a huge variety out there so it's just bringing that into the restaurant's offering and it seems to be very well received.
---
You've worked at the restaurant for four years in total now, what was it that drew you back?
---
I did a two-year stint a wee while back and then returned again for another two years. I left for Jamie's Italian when it opened and then came back. I'm really enjoying being back.
Coming back, I wanted to build up the reputation of the restaurant and put my own stamp on it. We've got a new general manager, Aidan Campbell, and he's really turned the whole place around so, together, it's all worked really well. We've also recently had a massive refurbishment, so that's just pulled the last piece of the puzzle together.
---
Talk to us about the refurbishment, how has it gone down with customers?
---
We've kept quite a lot of the brand's personality in the restaurant and have scaled right back on branding as such. Our offering is really good and we've got great grills at good prices and we're family friendly, too, which a lot of our customers like. There's a real personal service when you come here. Even though we're a brand, we put so much effort into our food, service and our guests that we get so many repeat customers.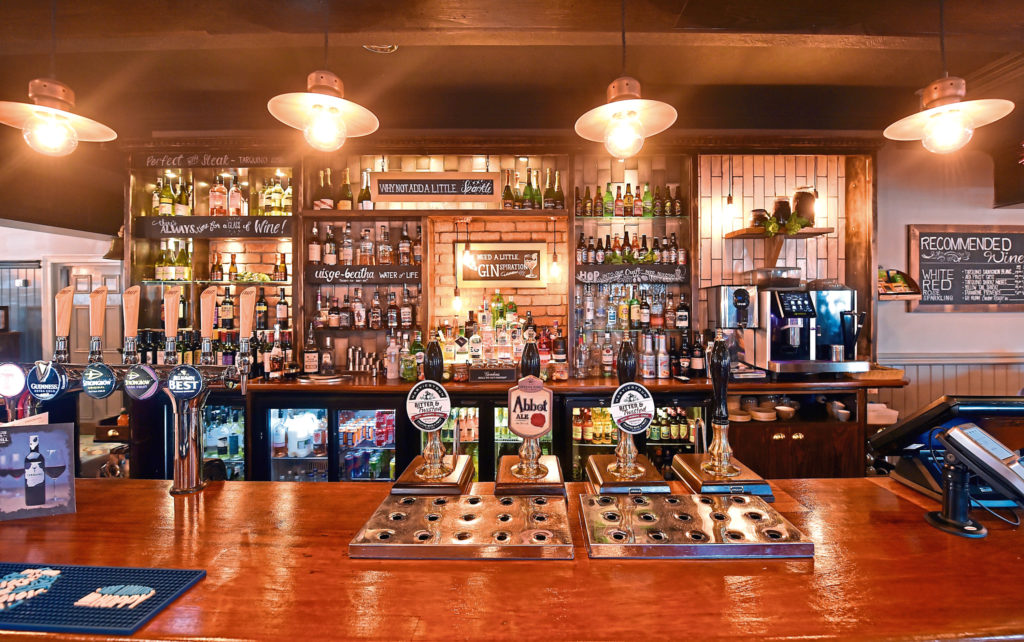 People just keep coming back, which is brilliant.
The recent refurbishment has seen us get amazing feedback and there are a lot of old customers coming back and really enjoying it. It's a completely new space and we're really over the moon with the whole thing.
---
What about the new menu?
---
We're really focusing on this amazing grill that we've got and what we're trying to do is take a modern approach to it. Rather than just serving steaks and being a steak house we've brought a number of new cuisines to the restaurant, so we've done exactly the same with the grill.
We have everything from salmon, sea bass, chicken and steak on our menu and there are separate sections dedicated to fish, chicken, steak and vegetables on the grill, so it's all very well thought through. We've also got healthier and vegan options available, too. It's important to pay attention to food trends, like those who are looking for more vegan options. We've very much adapted these sorts of trends into our menu.
---
The menu is pretty extensive, do you have to design all the dishes yourself?
---
We're part of a brand called Greene King Pub & Grill, so a lot of the menu is designed elsewhere for every chef. However, where we really have free reign and get to be creative is in our specials offering, which is completely bespoke to each venue. The produce we buy is mainly sourced for us, but we use the highest quality and it's a really diverse menu, too, which is great for the customers.
We use Argentinian steak for our grill and steaks and we also use it for the beef wellington and other dishes, too. It's been very popular with the customers and the beef is brilliant as the quality is excellent and the steaks are all 30-day matured and grass-fed animals – it's very delicious. We have a cracking offering and it's great value at such a high quality.
---
It sounds like you guys have quite a busy venue? How do you cope with demand?
---
We've got a big restaurant here, so we can really cater to everyone, which is great. We're serving a few hundred people at the weekends which can be quite crazy, but we always manage.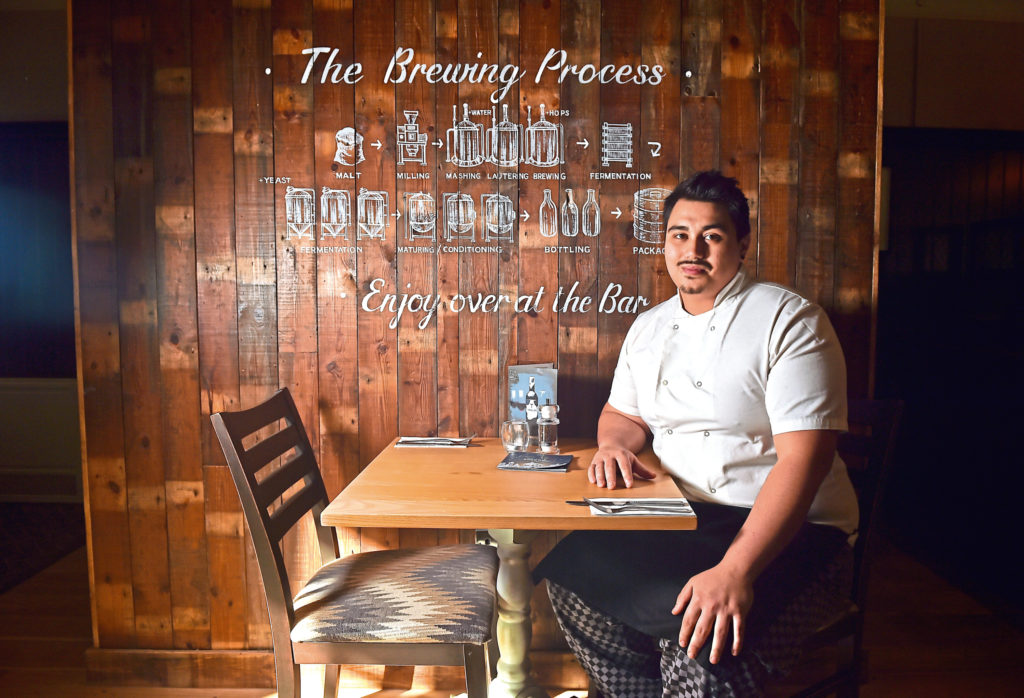 I've got a fantastic team – I've been working with them for two years now and we're so in sync, we know how to communicate with one another. We help each other out and it's very controlled. There are six chefs and two kitchen porters and we all work really hard.
---
You learned a lot from your mother, but would you say training and development is important?
---
Absolutely, it's so important. The company offers apprenticeships for the staff. My chef Kyle is doing the supervision course and is on the management programme, so I'm in the process of training him to be the next kitchen manager. I think it's really important to invest in your staff.
Visit the Brig O' Don at 739 King Street, Aberdeen