Former office for let after vegan cafe bid failure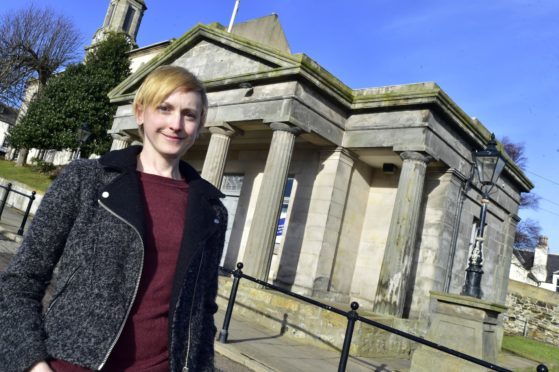 New tenants are being sought for a former tourist information building following an unsuccessful bid to turn it into a vegan cafe.
The old Collie Lodge in Low Street, Banff, was the site of an office until December.
Emma Willats recently unveiled plans to turn it into the town's first vegan restaurant and she launched an online bid to secure £5,000 to help finance the Food Without a Face project.
The proposal had to be abandoned, however, after she failed in her bid to crowdfund all the money she needed to develop the cafe.
Now Aberdeenshire Council has said it is searching for tenants to let the building.