Food Review: Warm and relaxed setting, excellent service and flawless food on offer at Aberdeenshire's Fife Arms Hotel & Bistro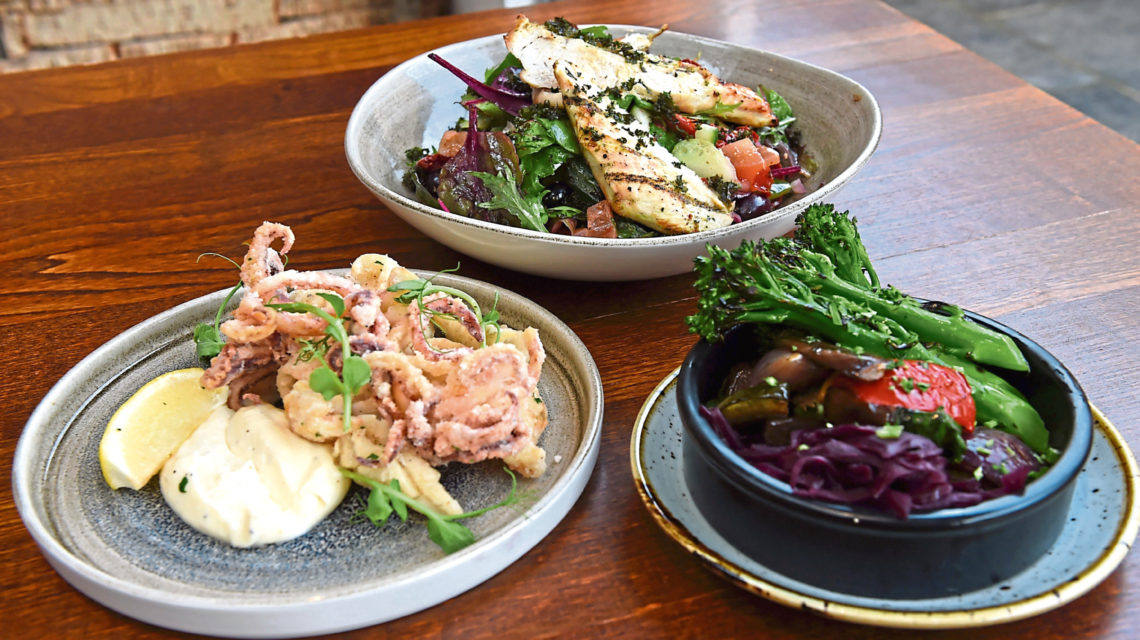 The Venue
An evening that involves dining out with a drink in-hand in a luxurious setting is a rare occurrence nowadays.
For too long I avoided heading out for a sumptuous, indoor late-night meal due to being unable to soak everything down with an alcoholic beverage.
But ever since this controversial rule has been lifted in the north-east, it's been at the top of my agenda. And with that comes the beginning of the deliberations regarding where to visit.
Having been working from home for almost 10 months, it has been a mission of mine to stop by the various food and drink venues in my local area – Turriff in Aberdeenshire – as much as I can.
I have been so pleased to witness a number of new businesses open their doors in the town. However, we must not forget the venues that have attracted people from far and wide to the area long before we were introduced to Miss Rona.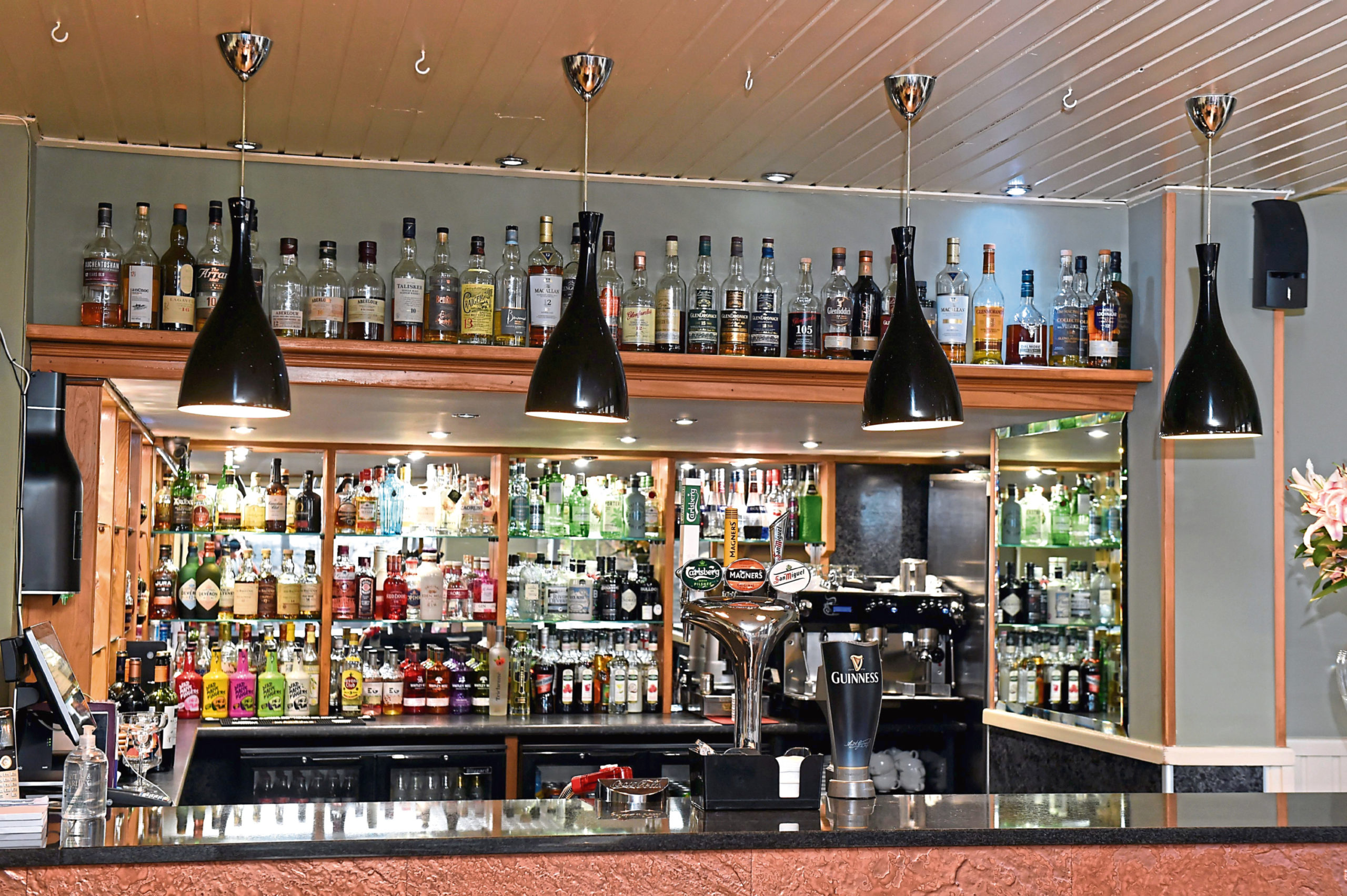 The Fife Arms Hotel & Bistro is a firm favourite of many of my friends, yet I have failed to sample its food offering for some time now.
The restaurant is sleek and modern yet traditional. There are countless examples of furnishings boasting tartan prints, which I've always adored in a restaurant. I find it makes the venue feel so homely and welcoming.
It was my boyfriend joining me on this outing and, given that he has never set foot inside the bistro before, he was fairly impressed.
We entered the hotel – masks and all – and waited in a quaint seating area before following a server through to the restaurant.
Antique-looking pictures and prints adorn the walls of the waiting area, where leather sofas are covered with cosy blankets and pillows. It's the type of space where I could happily relax with a drink in hand all evening.
---
The Food
The restaurant exudes the same feel as the waiting area – warm and relaxed. We were seated in the corner of the restaurant next to the contemporary bar area.
Our server couldn't have been more welcoming and attentive. It really enhances your dining experience knowing you're in good hands.
One thing was evident from the get-go – there was no cocktail menu in sight. But without even requesting it, our server – once again proving to be on the ball – left the table to retrieve one for us. I requested a frozen strawberry daiquiri, while my boyfriend asked for a pint of San Miguel.
The price of my concoction, £9, failed to scare me away, but I do think others would be hesitant to order it. The largest such drink I've ever had the pleasure of indulging in, it was sweet, thick and velvety smooth – everything a good daiquiri should be.
My boyfriend was equally satisfied with his beer. And after opting for a shared starter of salt and pepper calamari, I knew our grins would soon be even wider.
Our starter arrived promptly and piping hot. The crispy chunks of calamari were perched on a thick layer of garlic mayonnaise. This had an addictive quality and boasted a subtle flavour thanks to the fineness of the garlic paste. Smooth and creamy, it melted in the mouth.
When teamed with the fried seafood, it was a match made in heaven.
The interior of the calamari was tender, while the coating was so crisp that we could hear each other biting away at each delicious chunk. The pair of us were pleased we decided to share the portion as it was so big.
While awaiting our main courses we spent a short while enjoying our drinks, savouring every sip. It was a rarity that neither of us was on driving duties, so we intended to make the most of it.
The restaurant gradually began to fill up and, before we knew it, almost every table had famished families and couples ready to get their food fix. It was fantastic to see that, despite these tough times, the venue is continuing to flourish – but I was very thankful that I booked our table a week prior to visiting to avoid disappointment.
My boyfriend then caught a glimpse of our mains, locked eyes with me and smiled.
It was the braised pork belly that tickled his fancy. There was the perfect number of elements featured in the dish, all of which my dining companion said married well.
The cauliflower cheese puree provided a velvety texture, while the outer coating of the golden brown potato fondant offered some well-needed crunch. Nevertheless, the fondant practically melted in the middle, making for a seriously impressive treat.
It was also teamed with fresh stem broccoli and, of course, the pork belly.
The pork belly was coated in a rich mustard glaze and had been cooked superbly, oozing succulent juices as my boyfriend pressed his fork into it. The juices, combined with the glaze, provided the perfect sauce to dip the other components into.
I opted for something more on the light side – grilled chicken breast tossed in a Mediterranean salad. I've become much more critical of the chicken I eat recently, given that I now consume it regularly. But when I say this was one of the best chicken dishes I've had, I mean it.
Like my boyfriend's pork belly, the chicken was juicy, tender and tasty. It had a subtle coating of spice, but it really didn't need more than that given the array of flavours included throughout the salad. There was sliced cucumber, rocket, iceberg lettuce, sun-dried tomatoes and red onion, all fresh and equally as tasty. I also requested a side of roasted vegetables but, given the hefty amount of greens I had already consumed, I failed to make a dent.
We enjoyed the remains of our drinks and decided not to opt for a dessert, but with homemade miniature doughnuts, sticky toffee pudding, and a lemon and white chocolate parfait all featuring on the sweet menu, I'd encourage you to leave some room for one during your visit.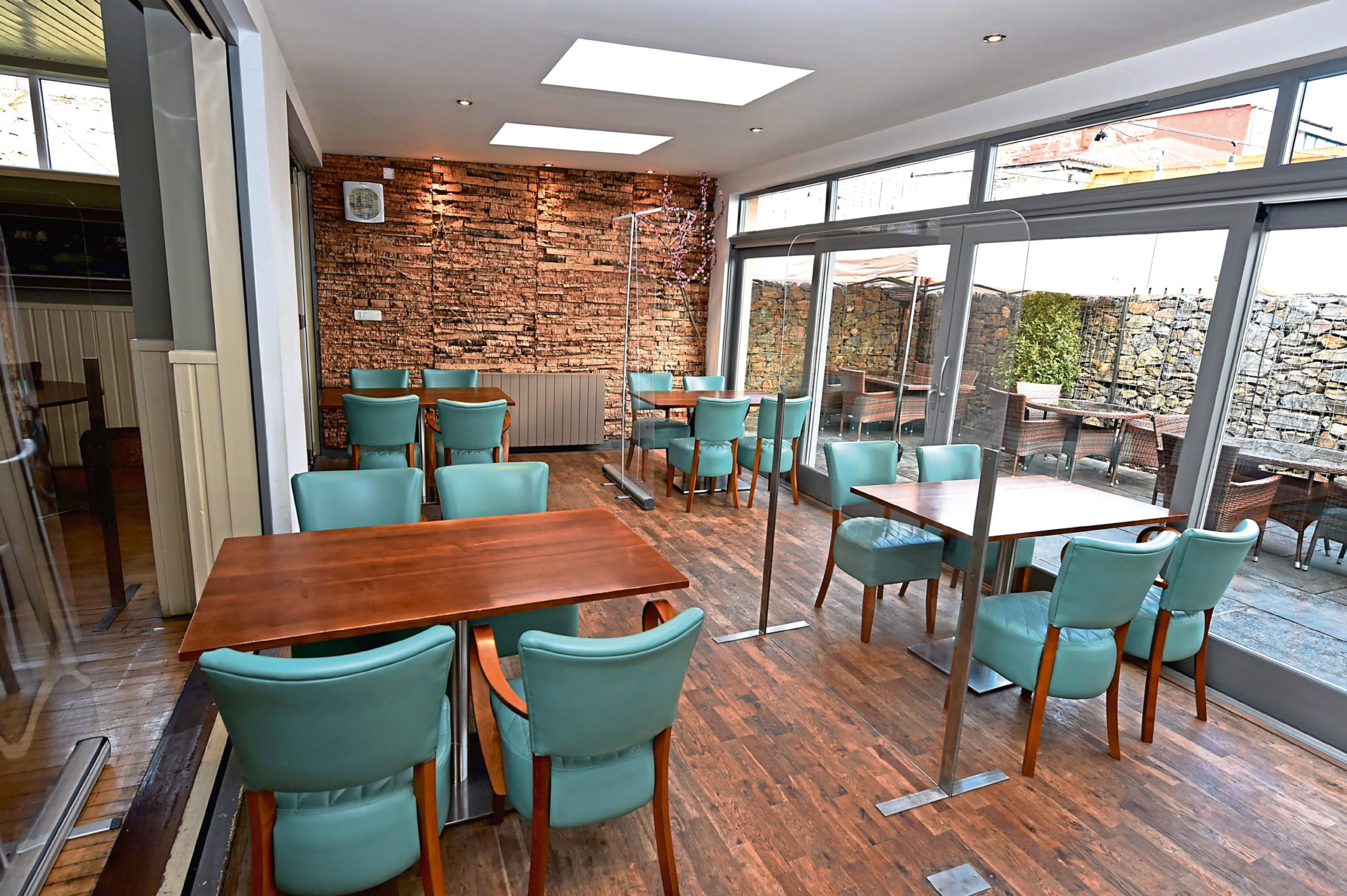 ---
The Verdict
If someone was to ask me whether I would rush back to the Fife Arms Hotel & Bistro, I would say yes in a heartbeat.
While Turriff has welcomed a number of businesses to its streets in the past year, the restaurant has remained a solid part of the community for quite some time.
Whether you're travelling to the area to see the sights or are simply a local looking to enjoy mouth-watering food and drinks, the Fife Arms Hotel & Bistro will not disappoint.
---
Price: £54.95
Address: The Square, Turriff