Food Review: Sink your teeth into a steak dinner deal to chase away the autumn chills at Aberdeen's Vovem Meat & Liquor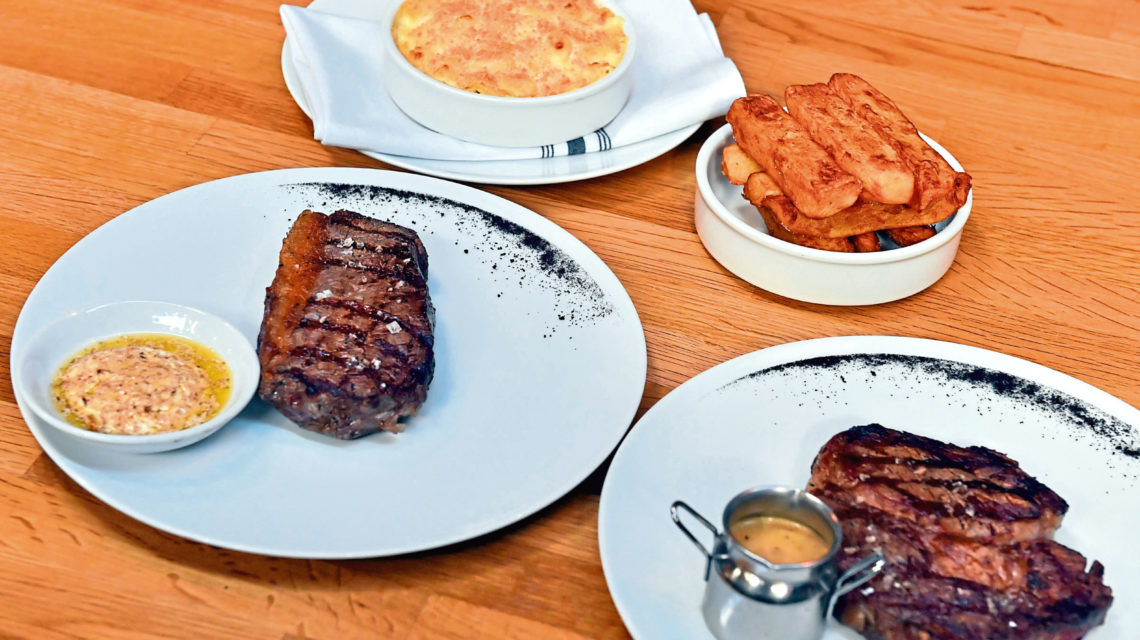 One week doesn't go by without something seeming to change in the hospitality sector.
If it's not 10pm curfews, it's 6pm curfews – no alcohol, though. You can sit outside in mid-October until 10pm with a pint or a glass of wine in hand, so BYOB – bring your own blanket.
While the coronavirus pandemic has continuously battered the sector, it is reassuring that despite the uncertainties and customer confidence being bashed a little, people are still enjoying eating out.
Just before my other half popped up to the top of the country where he is currently working on a big project, I decided it was about time we had a wee date night and treated ourselves to a night on the town.
Conjuring up inspiration on where to go for dinner one Wednesday night a few weeks ago, I remembered how much he had loved steakhouse Vovem Meat & Liquor for his birthday, so decided to book us a table there.
Living not far from Union Street, we toddled along on a chilly evening, salivating at the thought of the perfectly-cooked steaks we were treated to last time.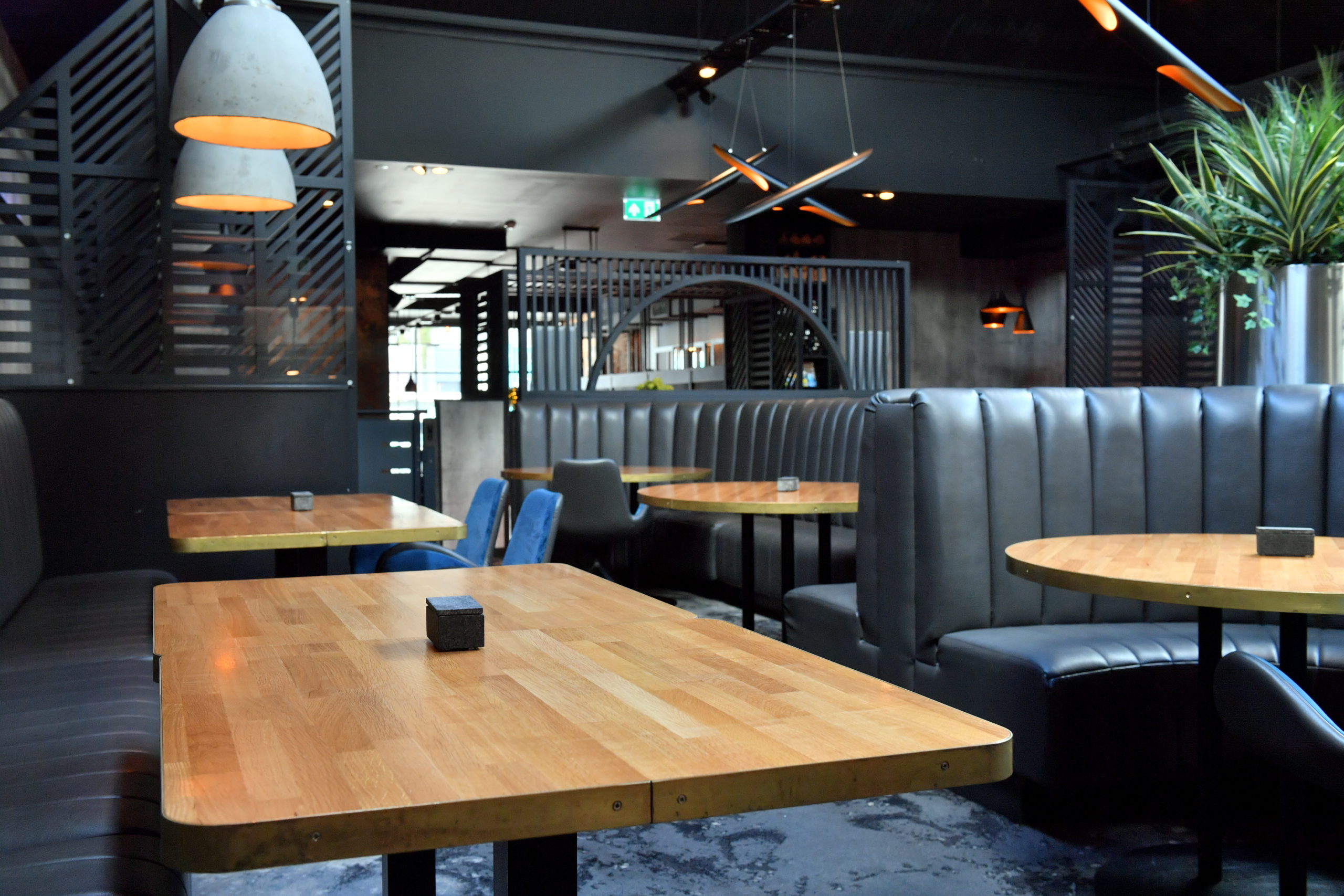 Pre-booking online, we put on our masks before opening the large glass door to the elegant restaurant, which is beautifully decorated with plush furnishings and greenery, and made our way to reception. Waiting in the queue, we noticed the array of marketing materials with QR codes on it for us to register and check-in for entry. We decided to do so while waiting and also noticed the sign noting that no cash payments would be accepted, with encouragements of contactless or card only.
The hostess took a note of the booking which had all of our details and showed us to our table, pointing out there was a one-way system in place.
We were seated at one of the booth areas and had a table big enough for four to ourselves.
I noted how busy the restaurant was, with lots of tables of twos and fours. Our server for the night left our menus on the table, explained the deals available for the night – the £40 deal for two steaks, two sides and two sauces grabbed our attention – and took a drinks order for us.
The options included in the £40 deal are ribeye or sirloin, so while he opted for the ribeye sourced from local butcher John Davidson based in Inverurie, I decided to try the sirloin from Bannerman Butcher in Inverbervie. His was to be rare and mine medium.
We decided to share our sides, so ordered a portion of the truffle mac and cheese and the triple cooked fries. For sauces he picked his go-to peppercorn, while I opted for the truffle and mushroom butter.
Our two Diet Cokes and tap water arrived in no time.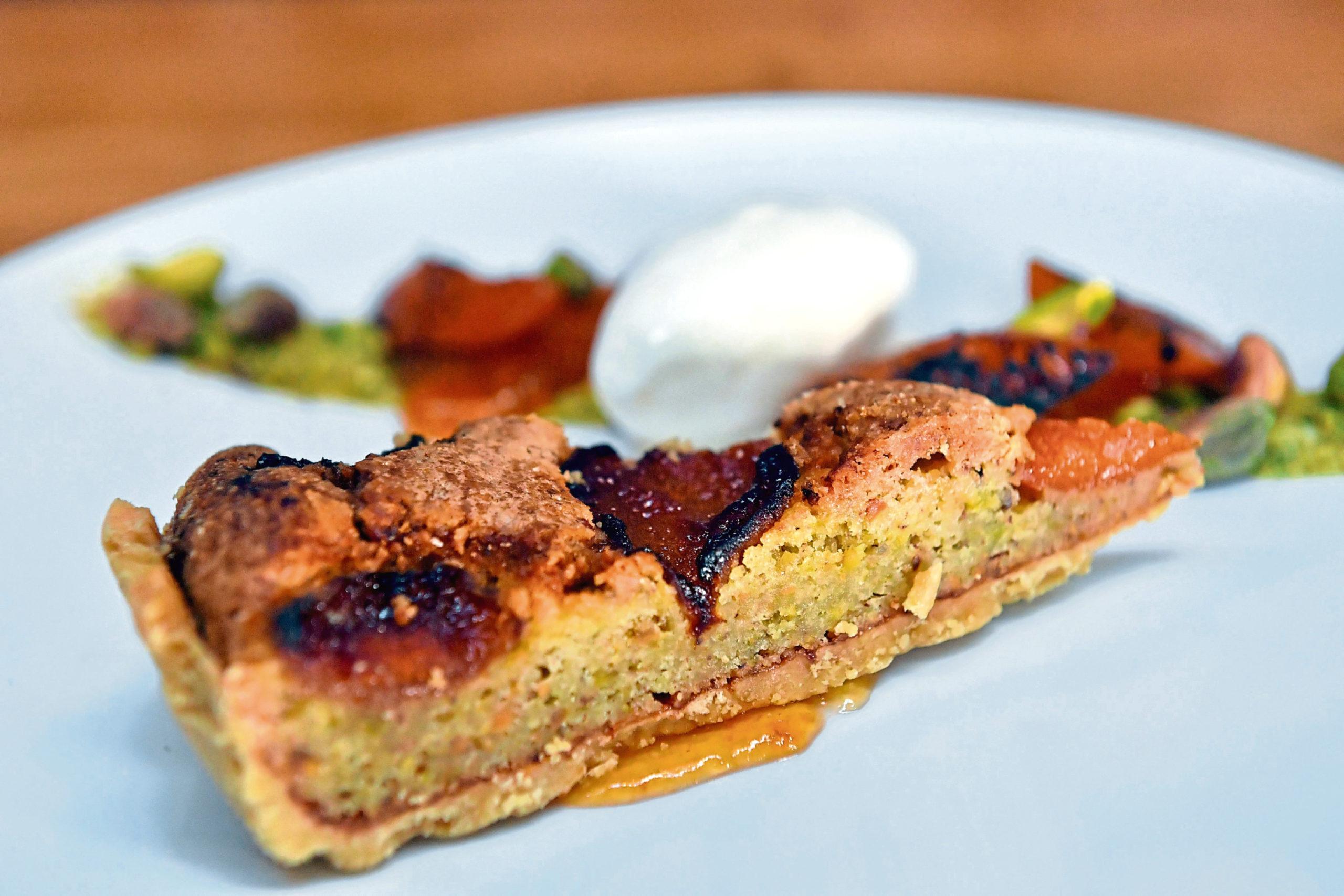 ---
The Food
---
Like the drinks, the food didn't take too long to arrive either, something our ravenous stomachs were thankful for.
The steaks looked great and had been slightly charred on the grill, which was obvious from the criss-cross markings on top.
An oil had been drizzled on the plate before the steak had been plated up, and a black garnish lined the edge of one side of the plate for decoration.
Spooning the creamy mac and cheese from the bowl, you could see the steam escaping from within. The top layer of cheese had totally consumed it and the breadcrumbs scattered on top added a lovely texture into the molten mix.
It wasn't stringy, buy gooey, and every single thick piece of macaroni had been drowned in the melted cheese.
As well as the mac and cheese, a thick tower of potatoes sat alongside. Picking each one delicately off the stack, we ended up with at least four each.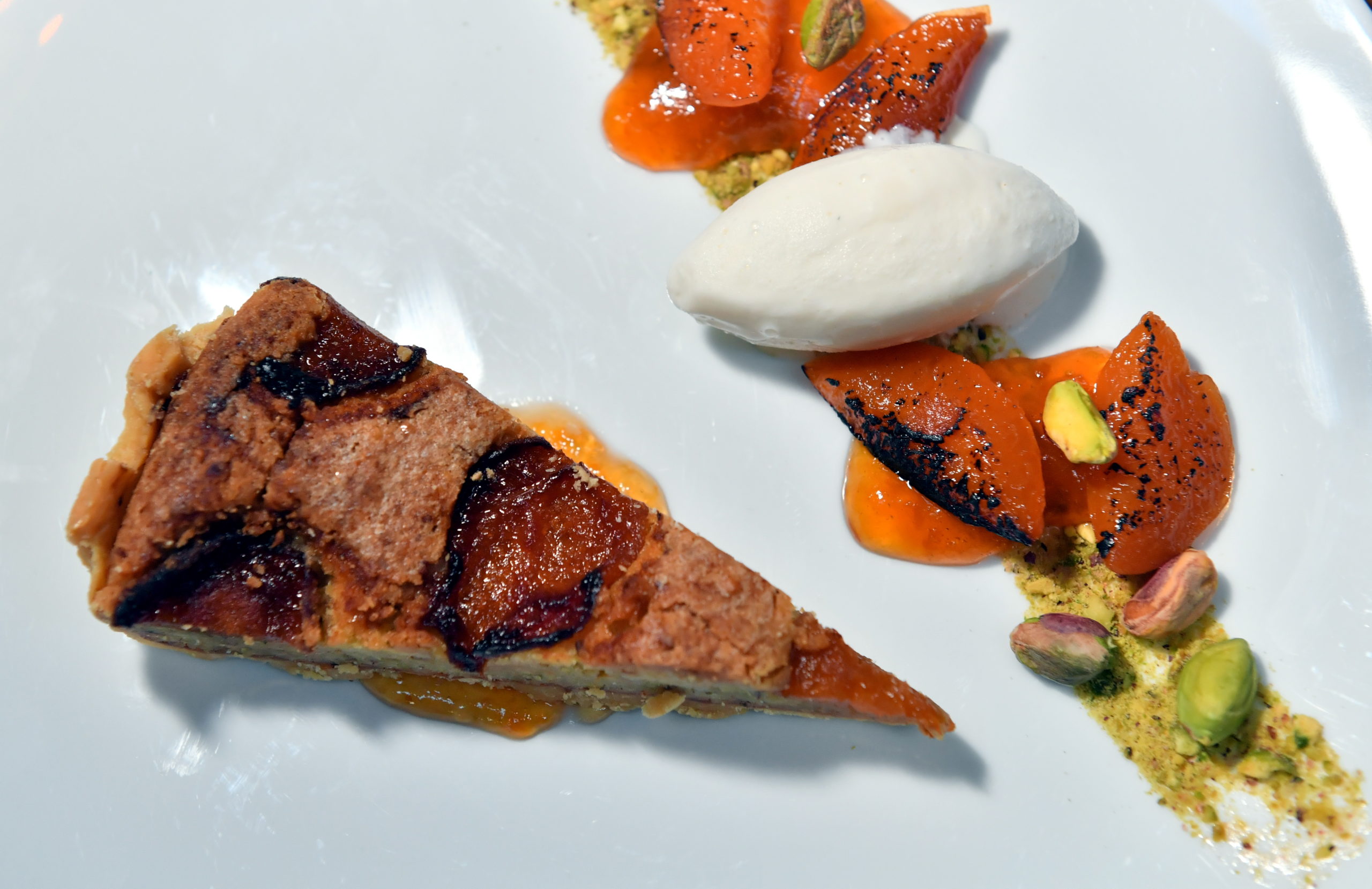 Fluffy with an almost butteriness to it, they were uniform in size and perfectly cooked. Not too soft and not crispy on the outside, they complemented the succulent juicy steak and light butter.
Both of us agreed we much preferred our fillet steaks, but both the ribeye and sirloin were very well cooked that they couldn't be faulted. There was a slight smokiness to them off the grill which I loved and our knives easily glided through the tender meat. All this top-quality food for £40 – I was impressed.
My boyfriend's sauce was just to his liking, creamy with a spicy pepper hit, and my truffle and mushroom butter had a real pungent taste to it which mellowed as I chewed the steak.
We also ordered dessert – creme brulee for me, apricot and pistachio tart for him, and while they were both rather enjoyable I was left feeling far too full for the walk home. A rich custard dessert, the top was caramelised to perfection and provided that 'snap' we all love when breaking into it. The homemade shortbread was to die for and had been dusted in sugar too. My date wasn't as impressed with his tart, noting it was too dry for his liking and was very chewy.
However, he did love the ice cream and, had the tart not been lacking flavour, he would probably have ordered it again, even just for that sweet and sticky apricot jam.
After settling the bill (by card) we followed the one-way system out of the venue and back into the cold, autumnal evening, waddling home.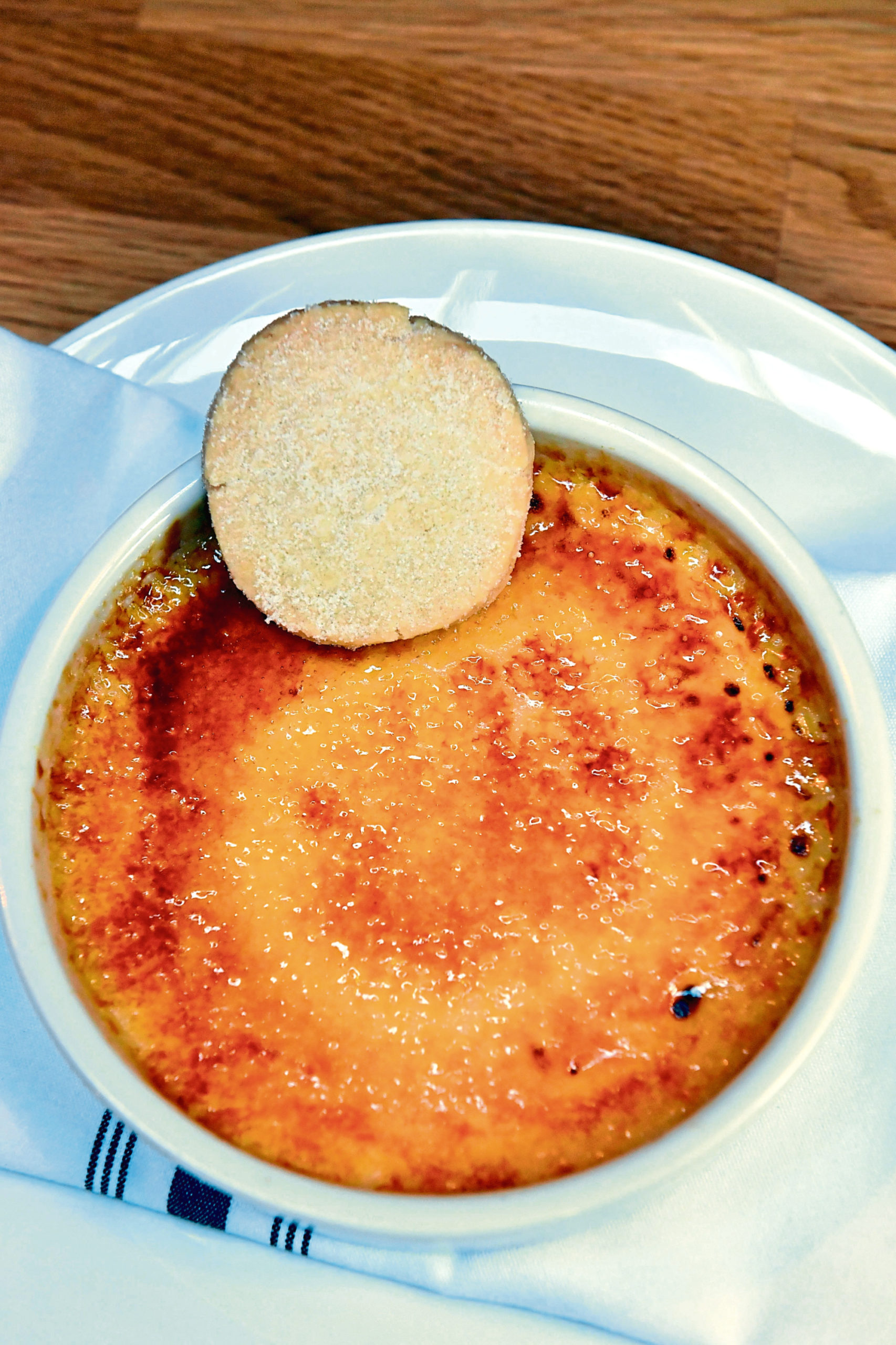 ---
The Verdict
---
Vovem Meat & Liquor isn't just style over substance. While the restaurant is beautiful inside, it's the skill of the asadors – the grill staff – who make you want to come back for more by carefully crafting fire and wood to get succulent flavoursome steaks. If you haven't tried their offering already, be sure to put it on your list of places to visit.
---
Price: £65 (£40 steak deal runs Tuesday to Thursday – booking is essential)
Address: 254 Union Street, Aberdeen, AB10 1TN
*Please note this review was written before the new Scottish Government 6pm restrictions came into play. The restaurant is operating during the day only until and including Sunday October 15. You will also not be able to order alcohol in the premises until then either.