Food review: Shri Bheemas offers up traditional south Indian fare in pretty Granite City setting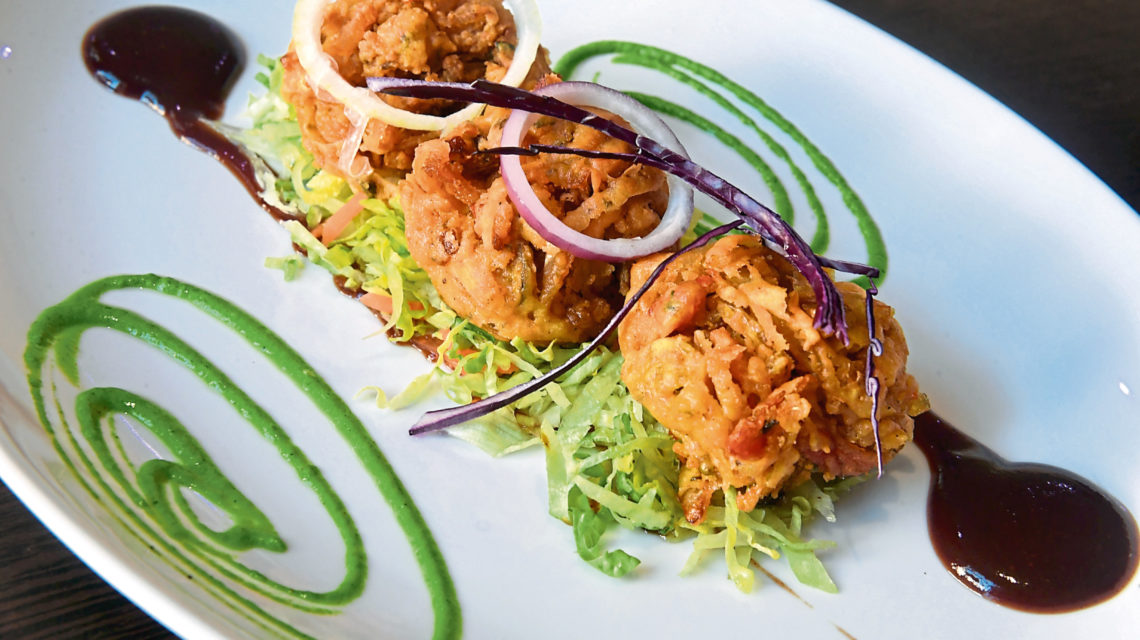 There's always been something cool about Belmont Street.
While other corners of the city centre can be a bit dull, this lovely wee cobbled thoroughfare is punching above its weight in pubs, cafes, bookshops, giftie places and assorted other venues where you want to visit and hang out.
It has a certain charm.
So, too, does Shri Bheema's, starting with the climb up a flight of stairs that you kind of expect to take you to a Citizens Advice Bureau or some sort of counselling office. You know, that sort of utilitarian 1980s look.
But all of that stops as soon as you step over the threshold and find a big ante room, already busy with diners.
You walk through that and it opens out on to a lovely dining space, with views across to Union Terrace.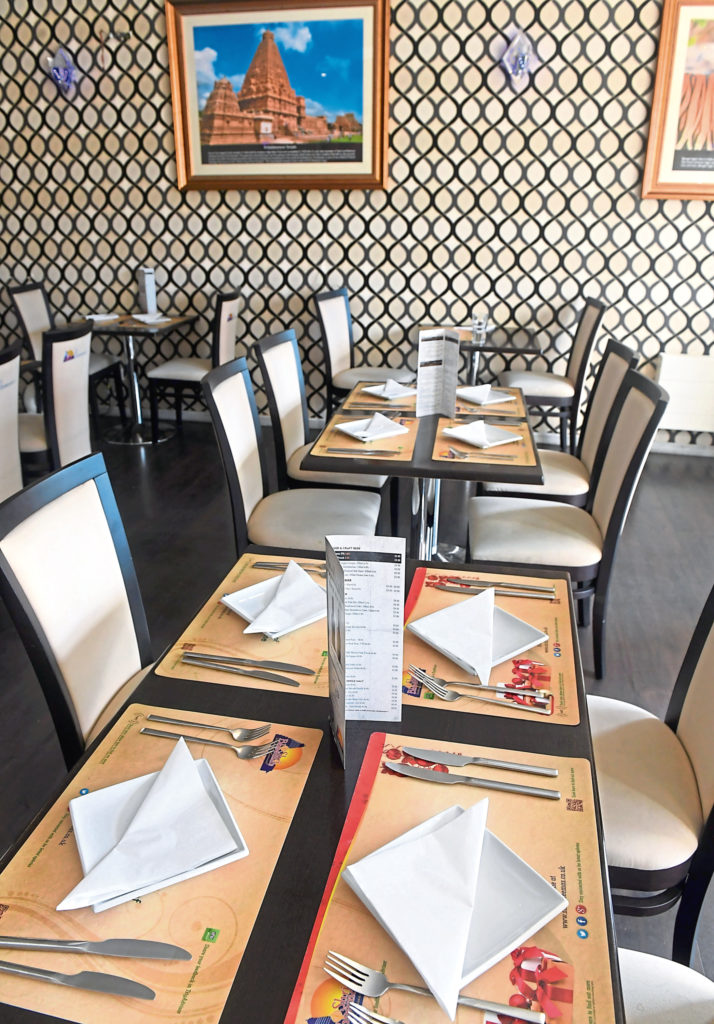 The outlook briefly distracts you from the place itself, with its wooden floors, patterned wallpaper and artwork of forts and peacocks.
High-backed chairs with the restaurant's branding on the back ramp up the class quotient of a buzzing but still laid-back room.
The welcome is smiley and we were ushered toward the table for two we had booked, as more parties arrived.
Shri Bheema's is clearly popular. Must have something to do with all the awards under its belt, listed on the menu.
On the same page, there is an explanation of the name, a nod to a main character in the Mahabharata, the longest epic poem in world literature.
Which might explain the dizzying length and detail of the menu itself. It's a veritable maze of temptation, with dishes both unfamiliar and as well-kent as your own face in the mirror.
It ranged from traditional south Indian delicacies to regional vegetarian specialities to the signature dishes… and beyond.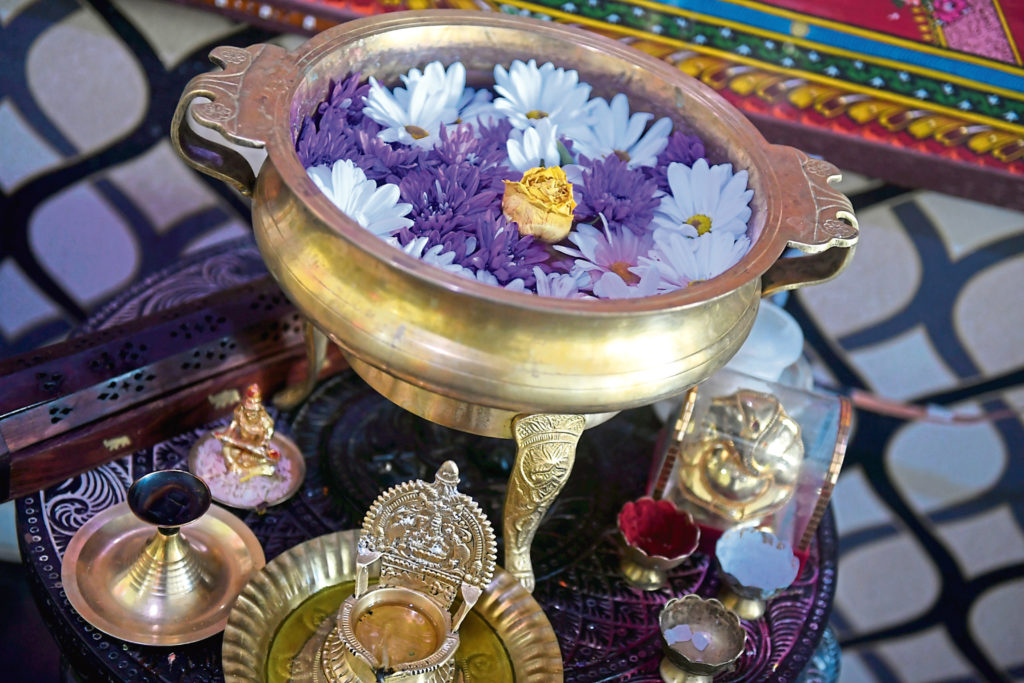 At times it can feel like you might need a guide to get you through, but my dining partner and I managed eventually, but not without a lot of dithering.
Order in, drinks in hand and we were off.
---
The Food
One of the delights of an extensive offering is the chance to both stay with old favourites while stepping off in a slightly different direction. Safe bets versus a roll of the dice.
We took that approach to our starters.
My missus went with onion bhaji, always a way of benchmarking how the kitchen approaches its food. In this case very well indeed.
The three balls of crispy veg were a delight. Nary a trace of grease, just crunch giving way to soft, sweet onion, subtly spiced but with spikes of anise. The chilli sauce was more of a smear on the plate than a dip, but still added the requisite heat. It was a good place to start.
I had decided on the lamb kothu parotta. Now, if you think that's a mouthful to say, it's more than a mouthful to eat.
This was a huge mound of food that looked, for all the world, like a bowl of stovies upturned on to a plate.
The first mouthful dispelled any notion of this being plain fare, though. It was simply wow.
The first thought is "gosh, that's got a kick", the second is "mmm, this lamb is meaty and tender,'" the third is "yum", so is the fourth through to the sixth, the seventh is "can I finish this much food", the eighth is "yes, I can".
Who knew that chopped parotta bread, lamb, veg and chillis could create something just so lush and comforting?
Billed as a street food starter, I could have downed fork and headed out the door satisfied with a fine meal.
But no, there were mains on their way.
Fortunately, there was a pause between courses. Enough time for my dining partner and I to have a good natter about the day, then speculate on why large groups of oilworkers are always noisy.
Not that it troubled us too much because once the food arrived it became our focus to the exclusion of anything else happening around us.
Again, the other side of the table had stayed on home ground with an old favourite, chicken saagwala.
The big attraction of this Punjabi dish was the spinach puree, lightly spiced and full of onion, garlic and coriander.
It was silky and earthy, coating the perfectly-cooked pieces of tender chicken breast.
Garlic was very much to the fore here, but it was the sort of food you just want to keep spooning up.
It went particularly well with the lemon rice she had ordered. Lovely and yellow, it was delightfully citrusy – bringing a sharp contrast to the curry it was paired with.
Unassuming, but assured, this was all a great example of curry perfection in a bowl.
Now, I had decided to try out something entirely new to me. Hiding away in the signature dish section was something grandly named dum ki nalli. In my swithering over what to try, I kept returning to this one over and over. I mean, lamb shank simmered in a curry sauce cooked with caramelised onion, chilli, roasted sesame. How can you not give that a rattle?
When it arrived it was visually, well, underwhelming. I mean it was what it said, lamb shank in a curry sauce. But that was what it appeared to be and little else, other than a roti for mopping.
However, appearances can be deceptive. This was a dish that let the flavours do the talking.
The rich dark sauce was stunning, all garlic and ginger with a salty tang. It gave way to darker notes of spice with chilli in the background, just gradually heating things up.
The lamb was lush, cooked on the bone, the tender meat just shredded away, asking to be coated in that fabulous gravy.
There was one quibble, though. This was, essentially, meat and sauce on a plate. It was screaming out for something to give it texture, some sort of tangible veg to add a touch of crunch and shake things up a bit.
Otherwise, it was a bit one-note.
Had I known, I might have been tempted to order a veggie side, but the dish itself had already checked in at a penny off 20 quid.
Also, while the roti was perfectly tasty, the sauce needed rice to soak it up. Fortunately, there was plenty of the aforementioned lemon rice to share.
Still, I finished the whole thing – impressing even myself at the quantity of food I had managed to shovel in.
But I think that speaks more about the quality of what I was eating than anything else.
We were now at that stage where all good curry leads… heading home for a bit of couch time.
So it was back down the clinical stairs before heading for our train, busy chatting about how much we had just enjoyed that food.
---
The Verdict
Shri Bheema's wins awards for a simple reason. It's good.
A nice space in the heart of the city where you are almost spoiled for choice on what curry dish to tuck into.
All of this with friendly and efficient service, and with big smiles and warm welcomes.
Belmont Street is one of Aberdeen's more charming thoroughfares, making it the perfect setting for Shri Bheema's.
Address: 15-17 Belmont Street, Aberdeen
Price: £68.92