Food review: Saplinbrae Hotel is Aberdeenshire's hidden gem for wholesome, hearty food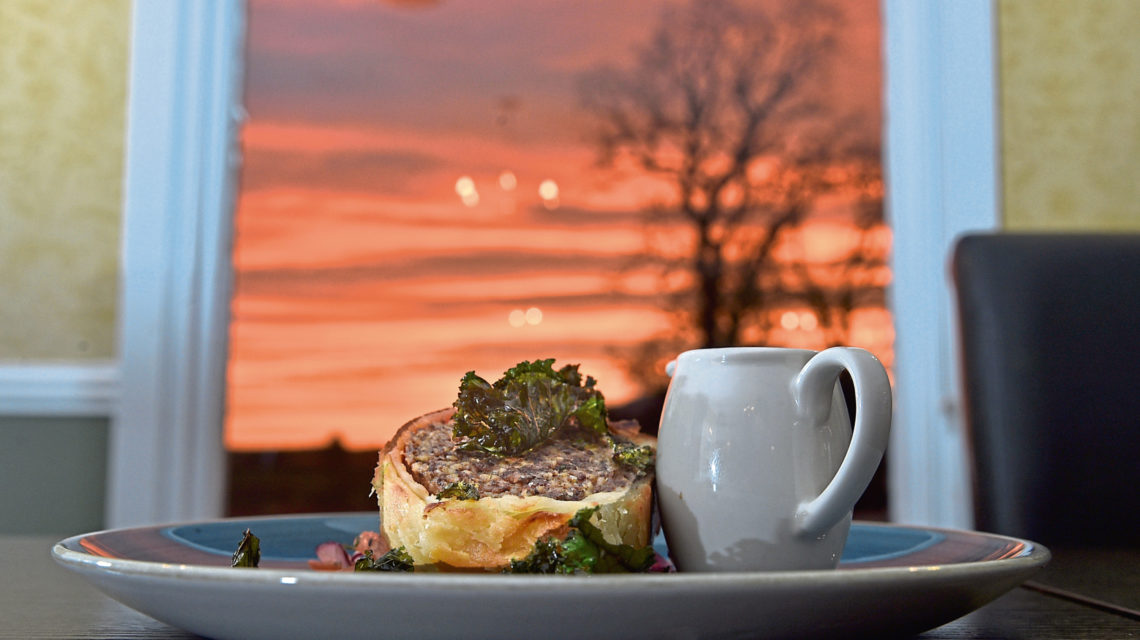 It's safe to say that over the past few weeks, I've consumed nothing but carbs, carbs and more carbs.
From festive feasts with all the trimmings to sweet selection boxes, I've grown to realise that the winter period has a harrowing effect on the waistline.
But with the healthy eating regime already a distant memory, I saw no harm in adding fuel to the fire and going on yet another foodie trip. After all, it was nearing the time where the excuse "treat yourself, it's Christmas" could no longer be taken advantage of.
Heading out on a cold winter's day, the frosty shrubs and crisp air provided the perfect setting to venture to one of Aberdeenshire's hidden gems – Saplinbrae Hotel.
Situated in Mintlaw, the award-winning venue is admired for its wholesome food menus, which feature produce from numerous local businesses – including Peterhead-based Amity Fish Company and Macduff Shellfish.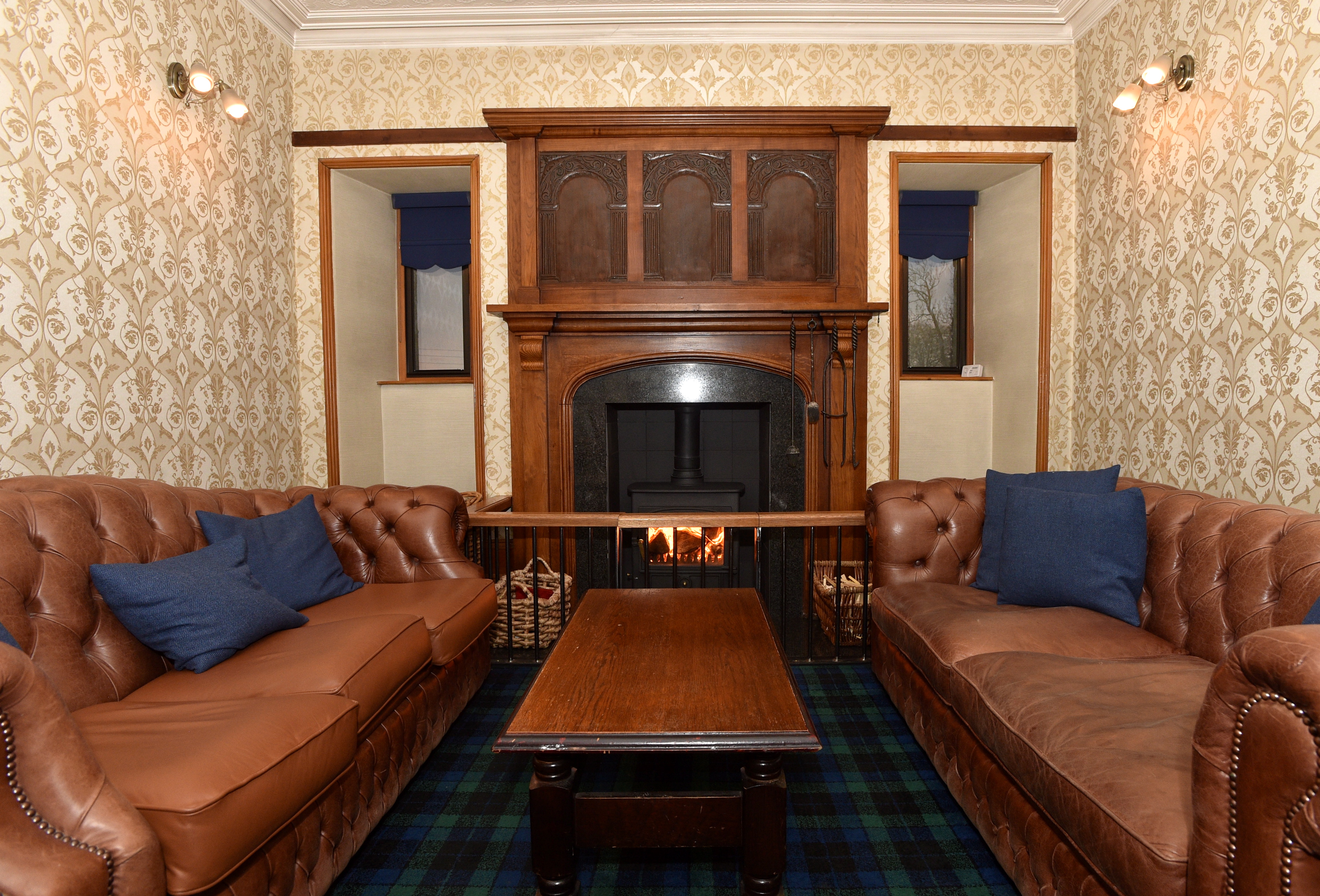 I couldn't help but look upon the exteriors in awe, with its extensive, well-maintained garden grounds and remainining autumnal leaves.
The appearance of the hotel itself, which boasts over 250 years of history, left me eager for a browse of the interiors, too.
To my delight, it was my boyfriend's mum joining me for the outing. And the pair of us were just as eager as each other to get our teeth stuck into a hearty lunch.
Having visited on several occasions in the past, she made sure to note that the food is second to none.
Up for the challenge of taking on not one or two, but three courses, we were swiftly guided to our pre-booked table by an attentive member of staff.
---
The Food
Inside, the dining room was full of character, boasting traditional tartan carpets and an array of framed artwork comprising Scottish wildlife and scenic landscapes. There were several families gathered at neighbouring tables celebrating the festivities, making for a cheerful atmosphere.
Having scanned the room of diners to see what everyone else was enjoying, the empty plates were a good indication of what was to come.
With enticing cuisine on the menu featuring lamb gigot served with an assortment of vegetables, and ham hock and red pepper terrine, it was a tough task to narrow down our selection.
The pair of us hummed and hawed on the thought of a light starter, which led to my dining companion opting for the prawn and melon platter.
A favourite of hers at this time of year, the fruit was served alongside chunks of soft Ythan bread and a dollop of creamy prawn cocktail, which were all praised.
In contrast to my boyfriend's mum – who made the wise choice of not filling up her stomach early on – it was the white pudding Wellington that caught my eye.
Being an avid lover of pastry, I waited in high anticipation for the dish's arrival.
Visually, the plate appeared too impressive to demolish as the white pudding was beautifully wrapped in several layers of crisp golden pastry and topped with a slice of streaky bacon. But in my usual fashion, I dived right in.
The white pudding melted in the mouth and was served with the perfect amount of spices to ensure it didn't overwhelm the palate.
Each element brought something different to the dish. But the standout component was the mouth-watering peppercorn sauce, which was displayed in a quirky, miniature sauceboat on the side of my plate.
Making sure to salvage every bite, my fellow diner helped scoop up the little remains that were left.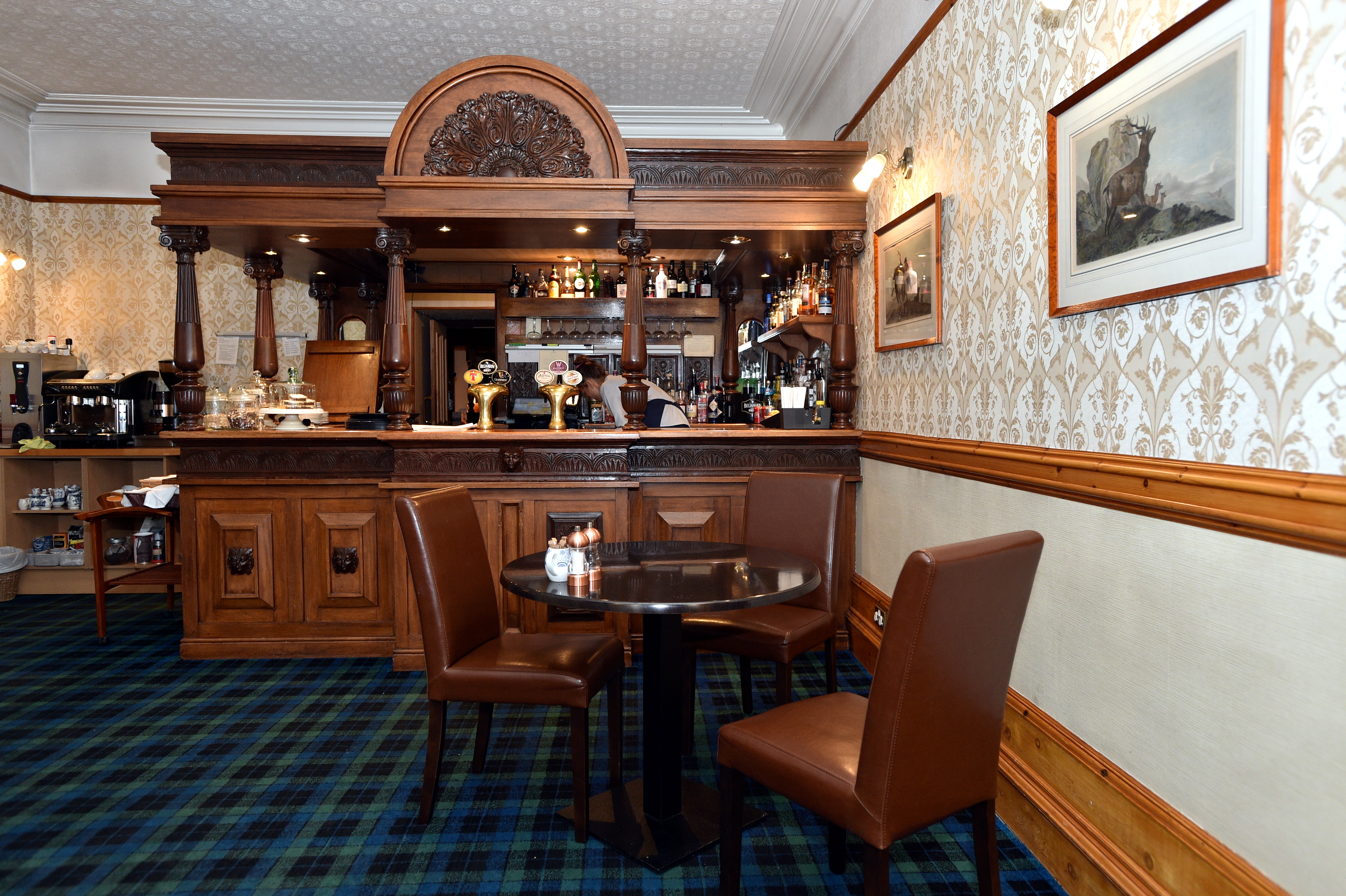 With our minds suddenly shifted from the topic of food, we now had time to take in the picturesque views surrounding the hotel, including the stunning grounds and landscapes, as well as some wildlife including birds, rabbits and more.
The high standard of service from staff members throughout the afternoon was laudable, especially given the high number of guests.
Leaving an ideal amount of time for a girly catch-up in between courses, our mains arrived.
My dining partner appeared more than pleased, as sat before her was a hefty plate comprising all the traditional elements of a classic roast dinner.
From tender slices of Aberdeenshire beef to heavenly roast potatoes, skirlie and chunks of Crimond parsnips, nothing was lacking.
The meal was topped with a homemade Yorkshire pudding. And she noted the ratio of gravy was faultless for the amount of food on the plate.
For me, there was a gift of a dish which I had never come across before – a wild mushroom, beetroot and spinach lattice.
Although eager to sway away from another pastry course, this one was far too appealing to overlook.
It was presented in a different format to my starter as the array of fresh vegetables was not only displayed around the pastry, but tucked away inside too.
I cut into the crunchy shell at high speed and tasted an assortment of delicious savoury treats.
The beetroot dominated and lifted the entire dish, adding a sharp, sweet flavour to the components surrounding my Wellington, which included a pile of succulent, creamy mashed potatoes.
Both of us feeling satisfied, we began contemplating whether a dessert was wise. But when the waitress offered us a browse of the sweet menu, we thought it rude to turn it away.
With another line-up of tantalising options catching our eyes, my dining companion and I decided the trio of puddings would be our best bet.
Exceeding our expectations, the plate showcased a vibrant Eton mess, blood orange posset, and a personal favourite of mine – sticky toffee pudding.
The pair of us made our way round the treats simultaneously, soaking up each and every flavour the different puddings had to offer.
The Eton mess was my guest's most-favoured. Having noted the gooey core of the meringues and sharp hints of fruit throughout, she said the different flavours complimented each other beautifully.
The blood orange posset shared similar zesty notes, while the sticky toffee pudding was both moist and crumbly, with rich hints of spice hidden throughout.
As a team, we continued to soak up the remaining hints of cream, caramel sauce and ice cream that were left on the plate.
---
The Verdict
As soon as you set foot inside the grounds of Saplinbrae Hotel, it's clear to see it has the wow factor. But this is only heightened after heading inside and trying out their delicious food.
Not only were our dishes of an exceptionally high quality, but it was evident each component had been prepared with a great deal of passion and care.
And the helpful staff members only enhanced our experience further.
Saplinbrae Hotel is a great venue for enjoying both casual and formal dining in the stunning Aberdeenshire countryside. And not only that, there is also an array of fantastic rooms available, so there's no need to cut your visit short.
I'll certainly be encouraging friends and family members to stop by following my visit – and a return trip is already set in stone.
Price: £51
Address: Saplinbrae House, Mintlaw, AB42 4LP