Food review: Premium casual diner chop grill & bar brings Canadian influences to Aberdeen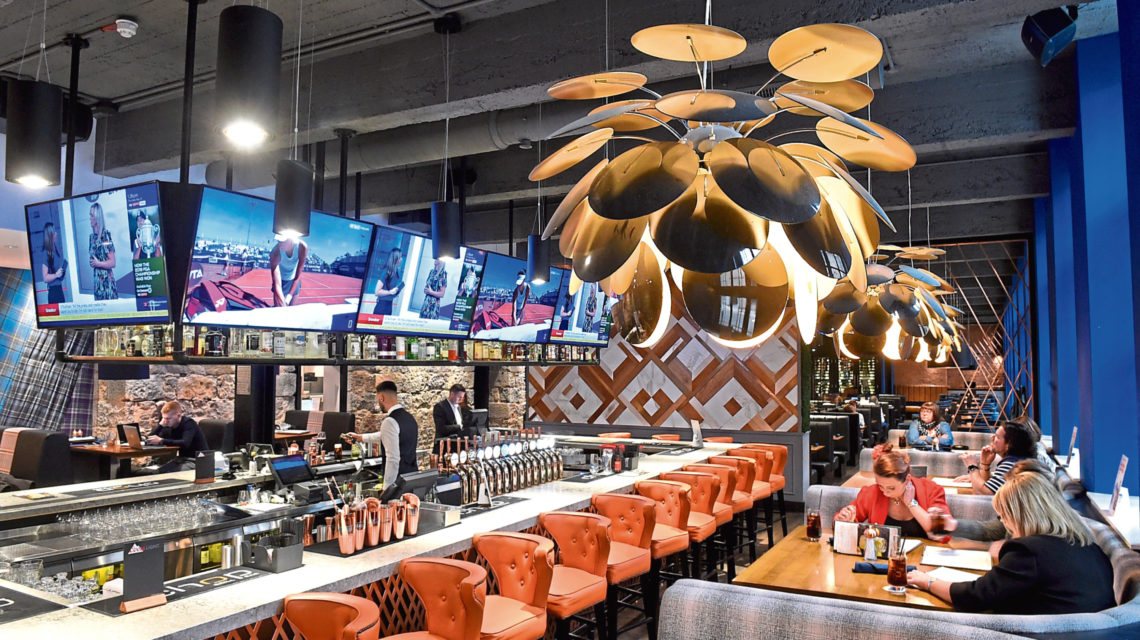 There truly are few better ways to unwind after a hectic week than to head out for a bite to eat when the weekend arrives.
And not even the dreary weather could dampen the spirits of my boyfriend and I when making the journey to Chop Grill & Bar in the heart Aberdeen.
Nestled on the corner of St Andrew Street and Charlotte Street within the Sandman Signature Aberdeen Hotel, the eatery exuded luxury, like the interior of the renowned hotel itself.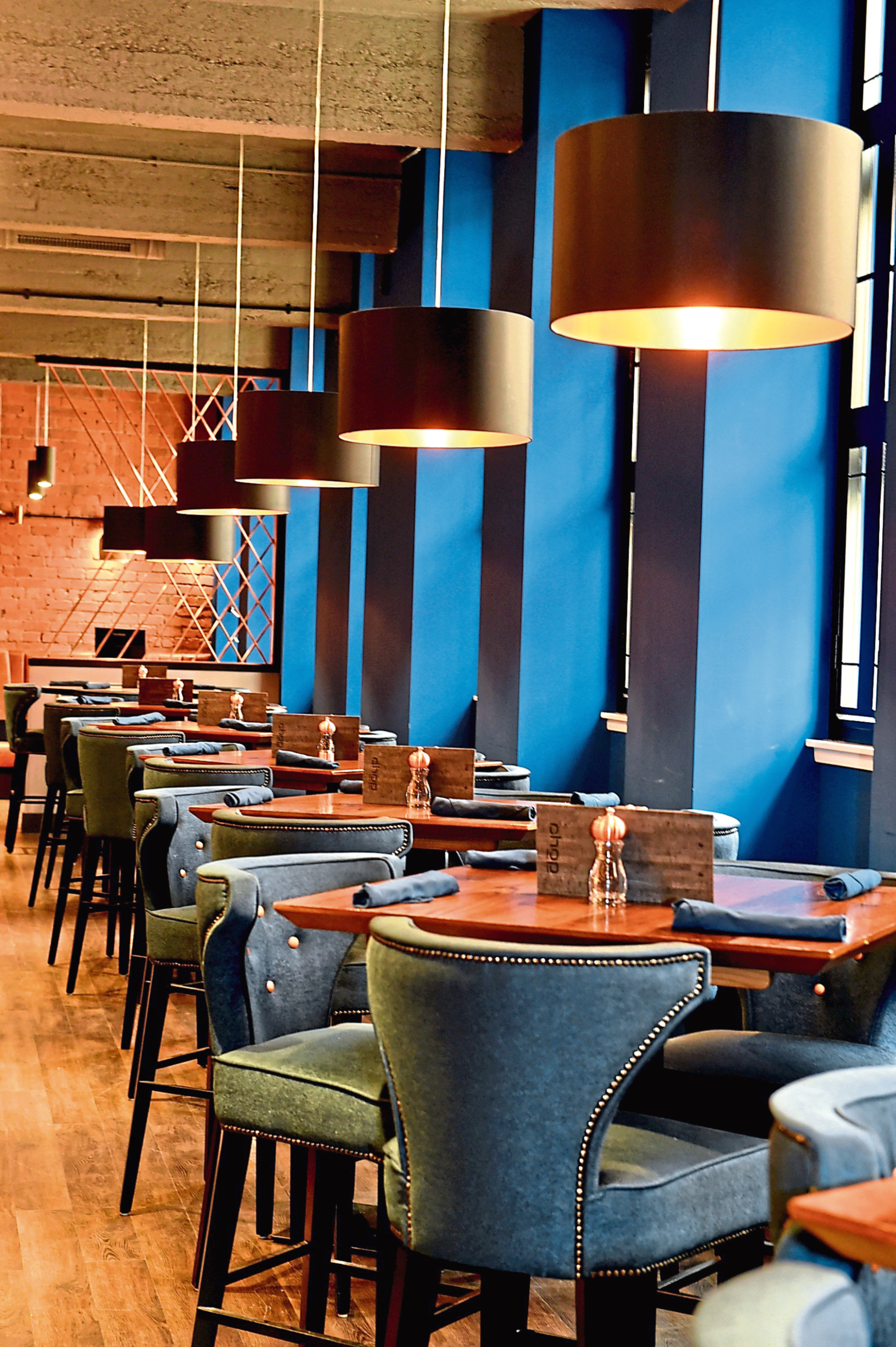 Having had a brief few moments to soak up the surroundings before being escorted to our table, one unsurprising aspect was noted – it appeared to be a busy start to Saturday night service for those on duty.
But despite the bar being packed full of hungry football revellers taking advantage of the FA Cup Final being screened across the bar's televisions, it had little to no effect on the tranquil atmosphere.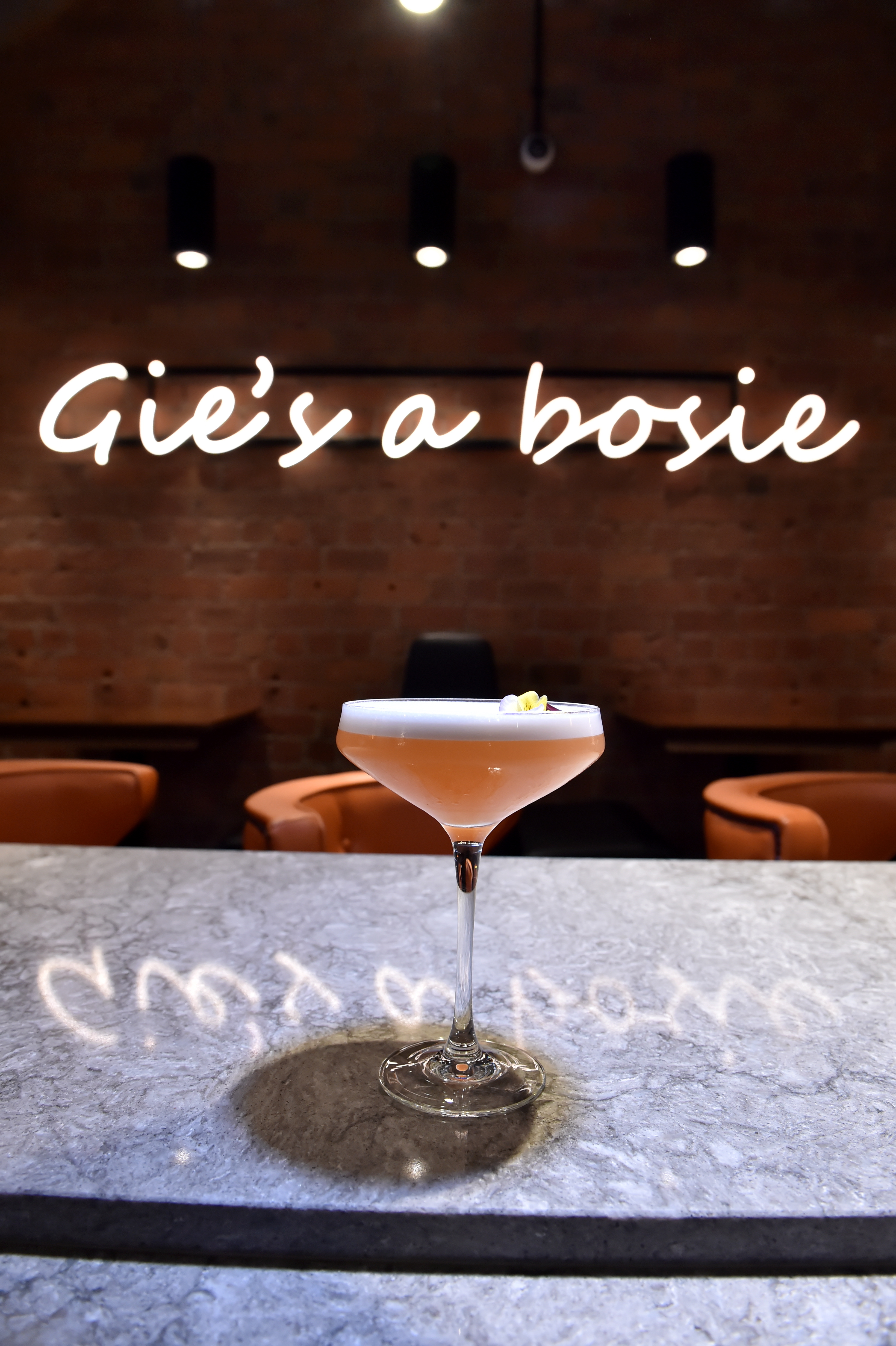 We were escorted through the restaurant and shown our seats, situated adjacent to Chop's quirky 'Gie's a bosie' sign.
And the pair of us were quick to pick up on the fact the eatery was aiming to combine both a premium and casual experience for its customers – and it's clearly doing a grand job of it, given its success since opening last year.
The decor said nothing less than sheer class and elegance, while still being sure to showcase fun and vibrant features.
It didn't take long for the mention of steak to come up in conversation, which I put down to the aroma of delicious food surrounding us, before being given a few moments to examine our own menus.
---
The Food
I attempted to avoid the selection of handcrafted cocktails and wine options as driving duties had been bestowed to me this time round.
But this proved more challenging than initially anticipated. So I had a quick nosy, without ordering, of course.
The handcrafted frozen white peach bellini, aperol spritz and pineapple mojitos all sounded particularly inviting.
My boyfriend opted for his favourite Brew Dog beer – Punk IPA – having been informed they were served on tap by our waitress.
We browsed the food offerings further, paying close attention to the variety of Canadian-inspired grub.
In usual fashion when the pair of us venture out for a bite to eat, we decided to take a risk and try out a completely new dish to kick off our dining experience.
Despite both the calamari and steak bites sounding incredibly appetising, my boyfriend swayed us towards the seafood option.
After all, he was hoping for a steak as his main event.
And it didn't take long for his eyes to then pick up on the blue rare steak option, mentioning that this offer can be a rarity in most diners you come by in the city.
The recommendation was made to select some preferred side dishes to accompany, which were clearly highlighted under the title "Great With Steaks…"
From peppercorn sauce and red wine demi-glace to sauteed vegetable options, it took a few moments for the deliberation to be made.
My decision turned out to be far more prompt, opting for something a little more on the lighter side amongst the salad options.
The two of us chatted away, feeling empathy for the attentive servers managing to keep up with the constant rush of food and drinks orders.
Our calamari arrived promptly, served on top of a selection of vibrant fried peppers and onions with a side of lime aioli, which allowed all the different elements to melt in the mouth.
The dish provided just the right amount of kick, and having been informed in the past that calamari can either be a big hit or miss the mark completely, it certainly went down a treat for us in this case.
And we were left more than satisfied with our chosen starter.
Now warmed up, our main dishes arrived just moments later.
I was gifted with an explosion of colour and a variety of fresh local produce on my plate, having opted for the farmhouse pulled chicken salad.
Boasting both sweet and savoury flavours among the roasted butternut squash and delightful Granny Smith apples, it was clear the ingredients were as fresh as they could be.
With each element of the salad adding something a little bit different from the rest, a stand out component was that of the pumpkin seeds.
I could have gone through a bag of them if the opportunity emerged.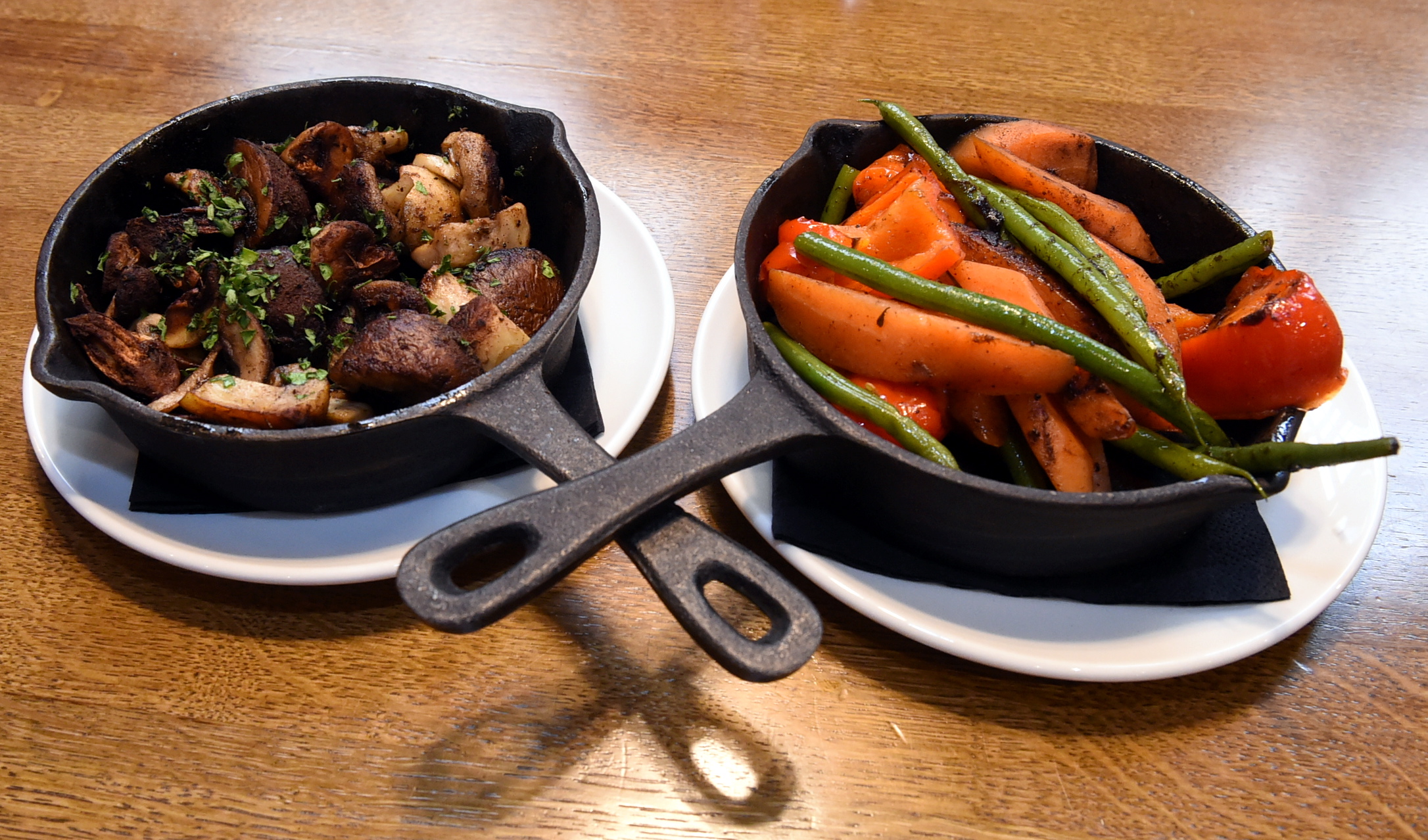 As for the steak, it came just the way my boyfriend liked it best.
Although I often opt for medium rare, the dish did look rather appetising, with his knife sliding through the fillet of beef with ease.
Inviting me to try out the sweet potato fries for myself, they were crispy on the outside and both light and fluffy on the inside.
He mentioned the side of sauteed mushrooms were a little too on the oily side for his tastes, so I took them off his hands and made my way through them myself.
And they made for a great addition to the team of flavoursome vegetables already on my plate.
Although unable to clean our plates, we mulled over the idea of ordering dessert for a short while, having been left intrigued by the ever-so-tempting mentioning of chocolate cake. Served with chocolate fudge, rich chocolate mousse and whipped cream, we grinned at the thought of diving right into the sweet plate.
However, we thought it best to give it a miss on this occasion and finished off what remained of our drinks.
---
The Verdict
Chop Grill & Bar offers both casual and upscale cuisine in the city centre, allowing for a fantastic experience regardless of when you decide to head in for a visit.
Whether you're stopping by for a casual lunch, a quick bite to eat or want to celebrate a special occasion by opting for a high-end dining experience, the eatery is capable of hitting the mark with both its food and drinks options.
Boasting a selection of unique sounding dishes that would make anyone's mouth water, including fish tacos and the Californian blackened chicken burger, the eatery has ample on offer if you're looking to explore new flavours and food pairings.
As well as for those that prefer more traditional cuisine.
This, met with attentive bar and restaurant staff, proved exactly why the diner is booked up most nights.
We both agreed that returning was a definite, and perhaps during my next visit I'll have a cocktail in hand.
Price: £57.65
Address: St Andrew Street, Aberdeen, AB25 1AD