Food review: Poldino's is an Italian experience you must bring your appetite for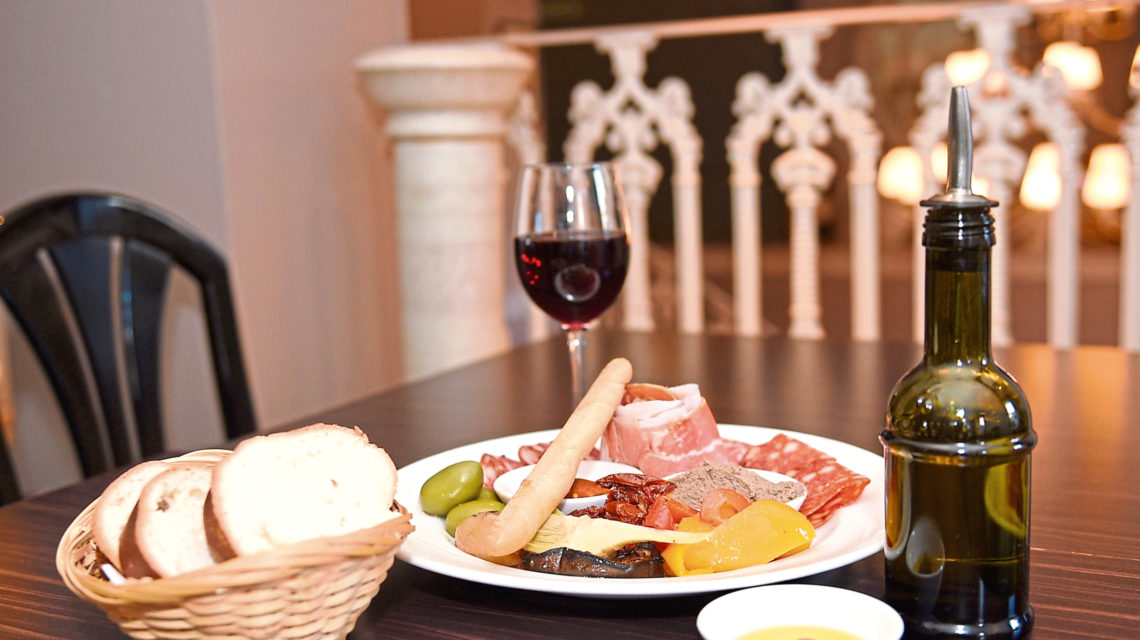 I have a very quirky hobby of looking up holiday flights to sunny, warm locations but – more importantly – where I'm guaranteed some mouthwatering treats.
The downside to this strange pastime of mine? Ridiculous airline rates and a grumbling stomach.
In an effort to cheer me up, my boyfriend suggested we go somewhere a little closer to home – but with just as good of a promise for a gastronomic experience.
With a head full of Rome-daydreams and an appetite for the best red sauce pasta on my mind, it seemed natural to dine at Poldino's.
The little eatery is stowed away in a prime spot on Belmont Street – not too close, yet not too far from the hustle and bustle of the pub-going crowd.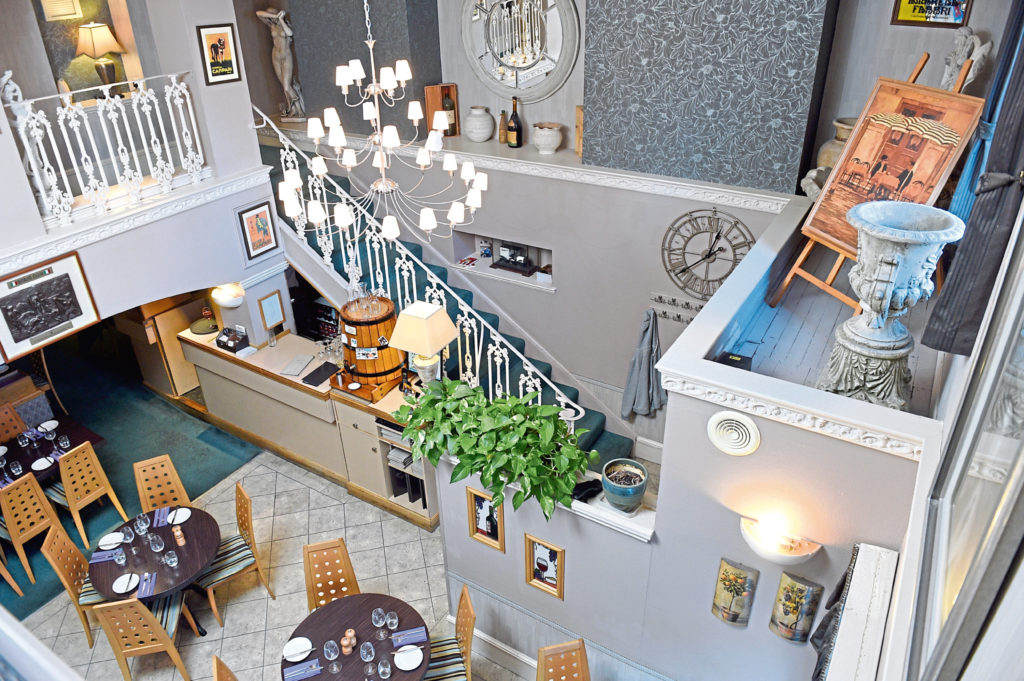 Its exterior is a stark contrast to the grey buildings around it.
The walls are cream coloured and the soft interior lighting pours out from its unique, arched windows – warm and inviting on chilly winter evening.
We arrived at around 7.30pm for our reservation on a Saturday evening. At first, it didn't seem obvious why my friends stressed reservations must be made at the restaurant, but mere minutes after being seated it was clear why.
The Italian eatery had filled almost instantly with hungry diners claiming table after table.
We were left to browse our menu, but I was too distracted by the decor. One particular painting kept catching my eye.
It was a painting of Florence's famous cathedral, which was very in sync with the interior aesthetic of the restaurant. Several paintings lined the walls and Tuscan-inspired pottery really helped bring a little bit of Italy to Aberdeen. Every time I scanned the dining room, I felt like I would stumble across a new knick-knack or sculpture I hadn't noticed before.
The neutral and muted colours of the walls also helped to make the dining experience as relaxed and comfortable as possible.
Our server for the evening returned and we ordered half-a-bottle of pinot grigio to share before ordering our starter. It arrived refreshingly chilled.
We decided to go with the Antipasto Italiano as to begin – and we sat eagerly waiting.
The Food
With hungry diners pouring through the door, I was a bit nervous we'd have a long time to wait before our food arrived, but I was happily proven wrong.
It's clear that although the venue was extremely busy, its servers and kitchen staff were fully prepared for the dinner service.
Our dish arrived within 10 to 20 minutes of ordering. I think it was a wise move to share the platter, with more than enough selection for two to share.
The antipasto Italian consisted of a selection of cured meats, pate, olives, grilled vegetables, seafood salad and grissini – which we happily paired with slices of bread, olive oil and balsamic vinegar. But what definitely captured my interested was a smooth and bright nduja spread. It might seem silly, but the delicious spiciness had me bargaining an extra piece of bread in exchange for the entire bowl of nduja.
For our mains, I went with a traditional and well-known dish – lasagne. My boyfriend ordered the costata Fiorentina, a char-grilled T-bone steak that is matured for a minimum of 21 days and butchered in house.
Our mains arrived another 20 minutes after having finished up the starter, both dishes piping hot from the kitchen.
The lasagne was exactly what I was after. The ragu sauce was the real star of the dish, bringing together the flavours of the layers of pasta and white sauce. Every bite left me craving more for that same familiar taste I was after while browsing for flights to Tuscany.
Before digging in I was offered some grated Parmesan – an extra, nutty boost that definitely elevated the dish.
My boyfriend barely spoke while he dug into his steak, every so often giving enthusiastic nods of approval or a thumbs-up to our server.
Served with a mix of vegetables and potatoes, he said it was "perfectly cooked" but had to add salt and pepper to taste.
His potatoes were baked and, after stealing a few bites, I noted they had a rich, buttery flavour to them.
After thinking I couldn't handle another bite, we were offered the dessert menu. I am constantly at war with my sweet tooth and I find it very difficult to turn down something as delicious as an authentic tiramisu.
After a short debate if we should share or get our own tiramisu – the answer was clear. There was no way I would be splitting the creamy, coffee treat with anyone.
One spoonful and I knew I made the right choice – delizioso. But I wasn't the eatery's harshest critic in this department. The portion was a hearty sliver, served on a porcelain white plate with a dollop of mascarpone cream and a wafer.
My boyfriend, who is half Italian and never lets me forget it, was the one to impress.
After a moment of deliberation, he announced it was "almost as good as my nonna's (grandmother's)".
With this high praise coming from him, I thought we should end the evening on a high note and asked our very lovely server for the bill.
We easily paid by card and collected our coats at the entrance, taking one last sweeping look around the beautifully decorated (and still busy) venue.
The Verdict
When dining at Poldino's, bring your appetite. They don't shy away at offering you hearty portions. Slightly pricey, but it's definitely worth it for the quality of dishes served. Ultimately, it feels like you're not only paying for your dinner, but for the experience of a taste of Italy.
Price: £73.35
What we had:
The antipasto Italian
Lasagne
Costata Fiorentina
Tiramisu
Address: 7 Little Belmont Street, Aberdeen