Food review: North-east eatery Royal China serves up a banquet to diners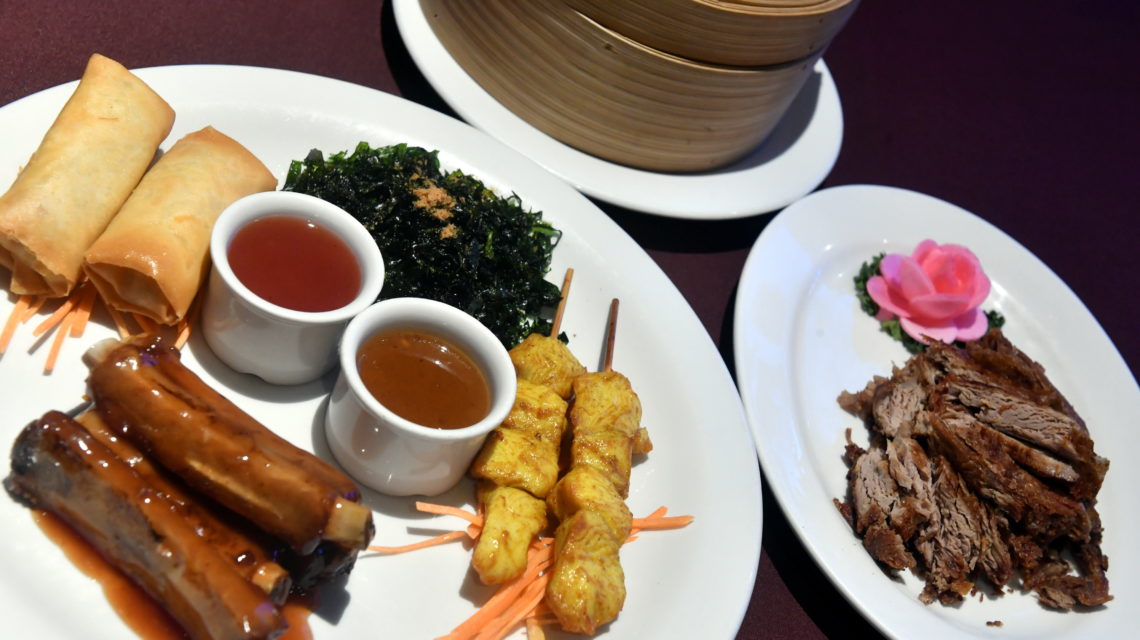 Pester power works. Well, it does in my house.
As in my other half's request that we return to our long-time favourite Royal China for a banquet building from "so will we go back?" to "when can we go back?" to "how about going back next week?".
Admittedly this took time over many months, from the initial "sure" to the final "right, we're going on Tuesday".
You may wonder why the reluctance to venture to this ever-popular Chinese restaurant. To be honest, it was the driving that put me off. Stonehaven to Peterculter was always a bit of a trek over the winding Netherley road, especially in the winter months. Which was why Royal China was always in my mind a "treat" event as opposed to one to be done on a whim.
However, note the past tense. We have a bypass now. A big ribbon of fast road that has us Stoney denizens in Peterculter before a bowl of prawn crackers can get cold.
In fact, we'd barely finished yakking in the car about when exactly we were last in Royal China than we were pulling up outside.
The parking space at the door was welcome, given it was a bitter night, but with just a few paces we were into the warm and welcoming embrace of this elegant eatery.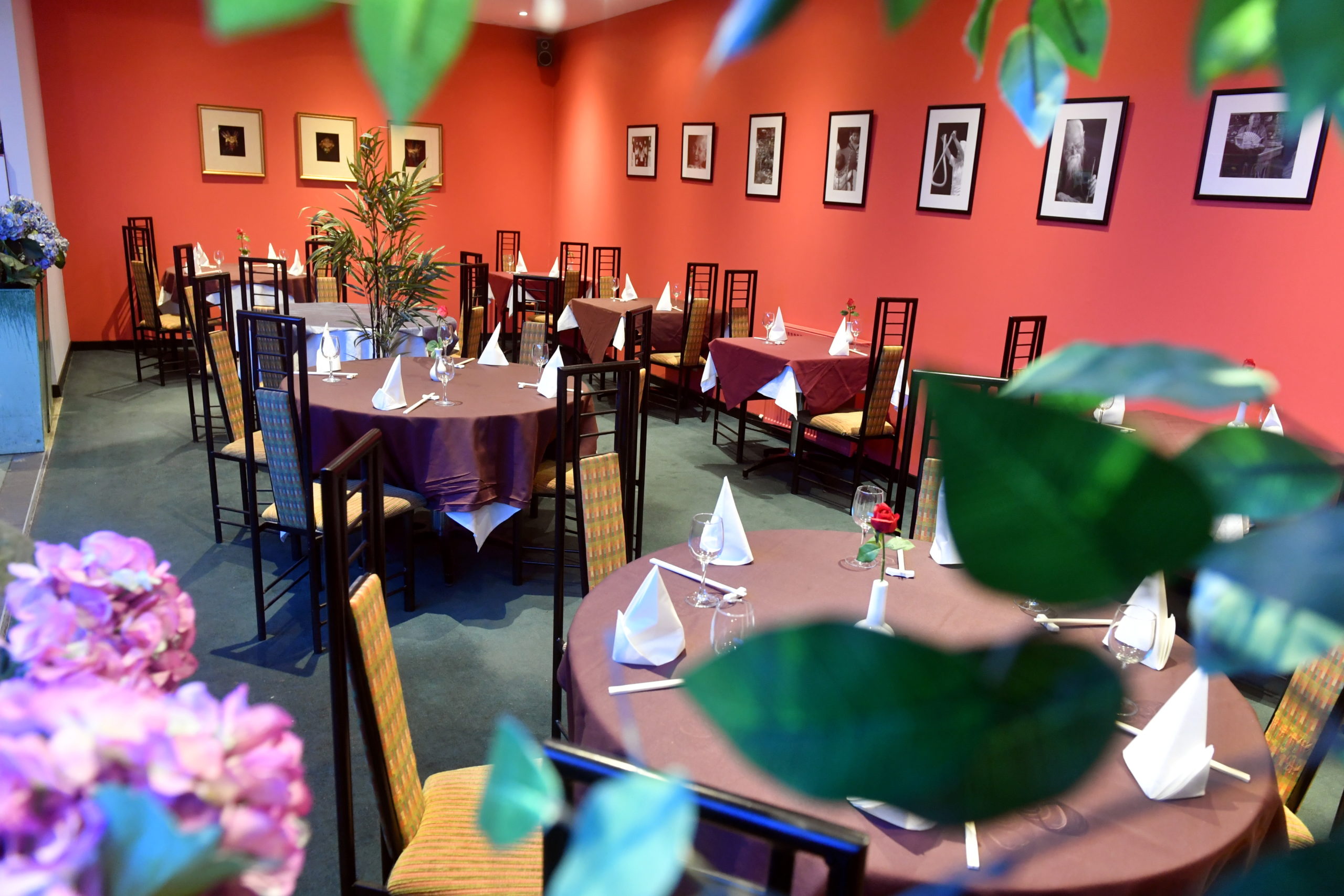 As always, it's a striking space. All red walls, potted plants, high-back chairs, old photos of people in traditional Chinese costume and a cabinet of curiosities sitting right at the front door, full of fascinating knick-knacks and ornaments. It wasn't busy, but then what do you expect on a Tuesday in winter?
But we did resist the friendly waitress's bid to have us sit at a window table, preferring to be further into the body of the kirk – and beside a radiator to drive off the January chill.
Now, true confession time. The pair of us have yet to crack open a menu in Royal China. I'm sure it's full of yummy things, but we're all about the banquet offerings.
In fact, the only thing we hesitate over is whether to have Menu A or Menu B. (I always lose this one because the latter is king prawn heavy and I'm married to someone who doesn't do seafood).
---
The Food
One of the benefits of quiet weekday dining is that there's no hanging around waiting for your food to arrive.
We had barely started sipping our drinks (water for DD me and beer for the missus) than the platter of starters arrived.
And here, on a plate, was the reason we can't get past the banquet option (other than the fact it's only £18 a head).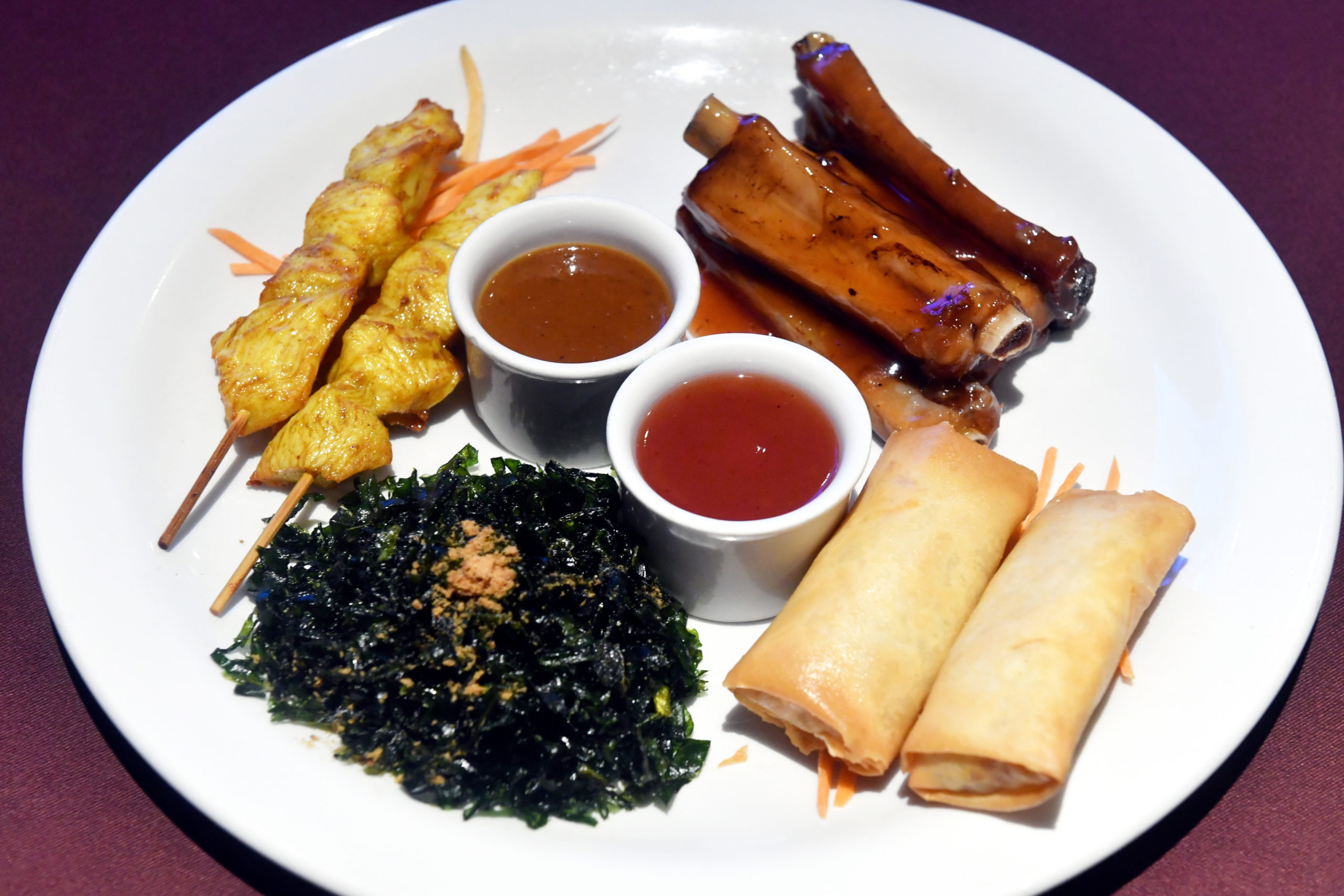 Tender chicken satay skewers, marinated to give them a spicy note and a peanut sauce to add crunch, sweetness and even more chilli oomph; crisp spring rolls, packed with veg and mercifully grease free that were piping hot and begging to be dunked in the sweet chilli dip; big meaty ribs, falling off the bone and slathered with a barbecue sauce (although my other half didn't care for the cinnamon notes), all this plus a generous mound of crispy seaweed sprinkled with ginger.
This was high-quality starter heaven, bringing conversation to a halt and prompting the usual eyeing up of who was having what to ensure equal sharesies. To be honest, it's more me seeing what Mrs B is going to leave behind so I can hoover it up. Which I did.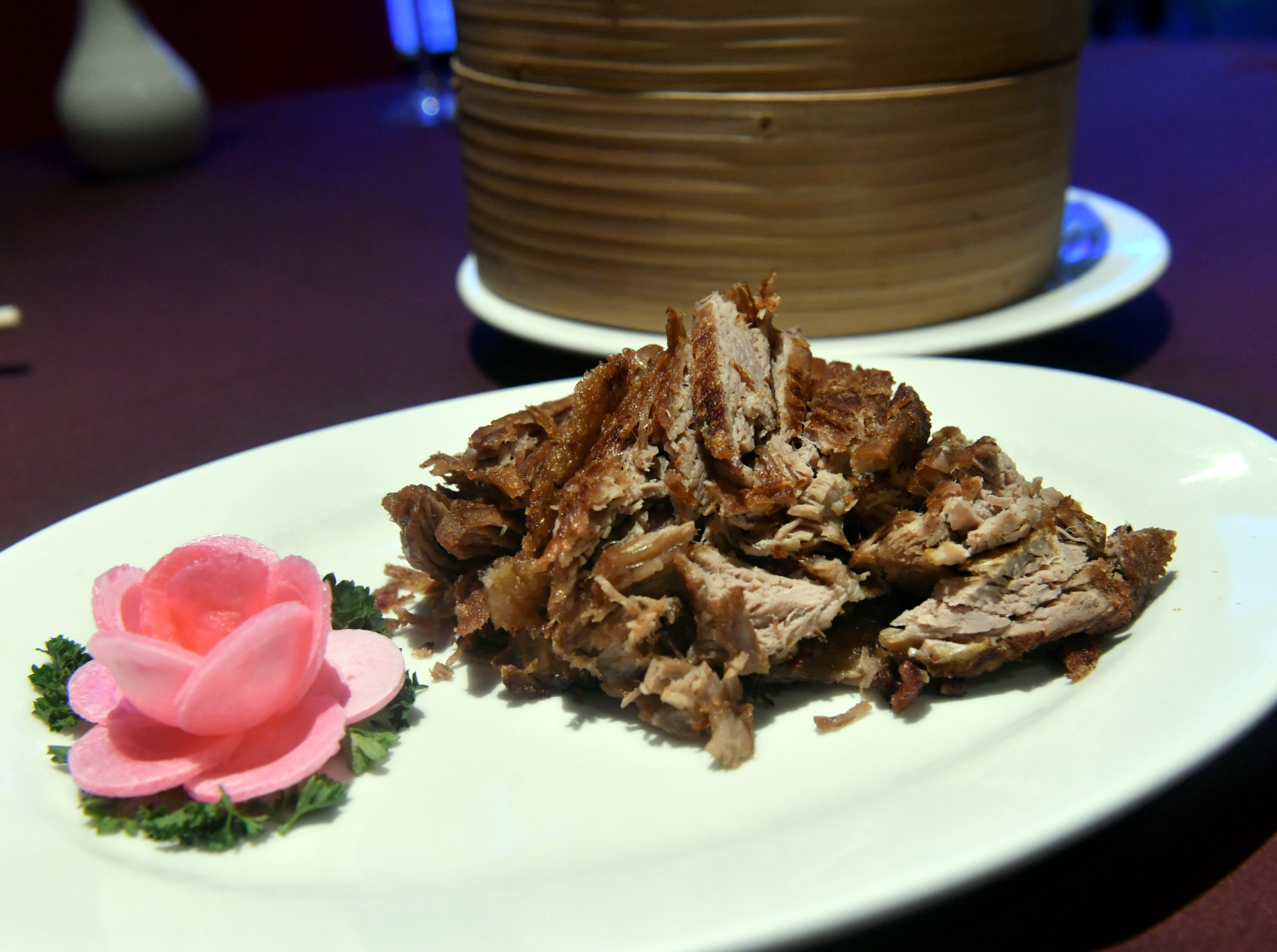 As our plates were cleared away, we shared a knowing smile with each other. Aye, the Royal China starters were just as good as we remembered.
A few minutes later the gubbins arrived for another of our reasons for coming here, the crispy aromatic duck and pancakes.
Again, it was a generous serving, with three pancakes apiece (I know, I counted). The meat was beautifully tender for the most part with just the right amount of bite and, unusually for duck, no fat to speak of.
A smear of plum sauce on the butterfly-wing pancake, a sprinkle of julienned spring onion and a sliver of cucumber, topped with spicy duck and this DIY treat was good to go. And go it did. Four times in fact, for me.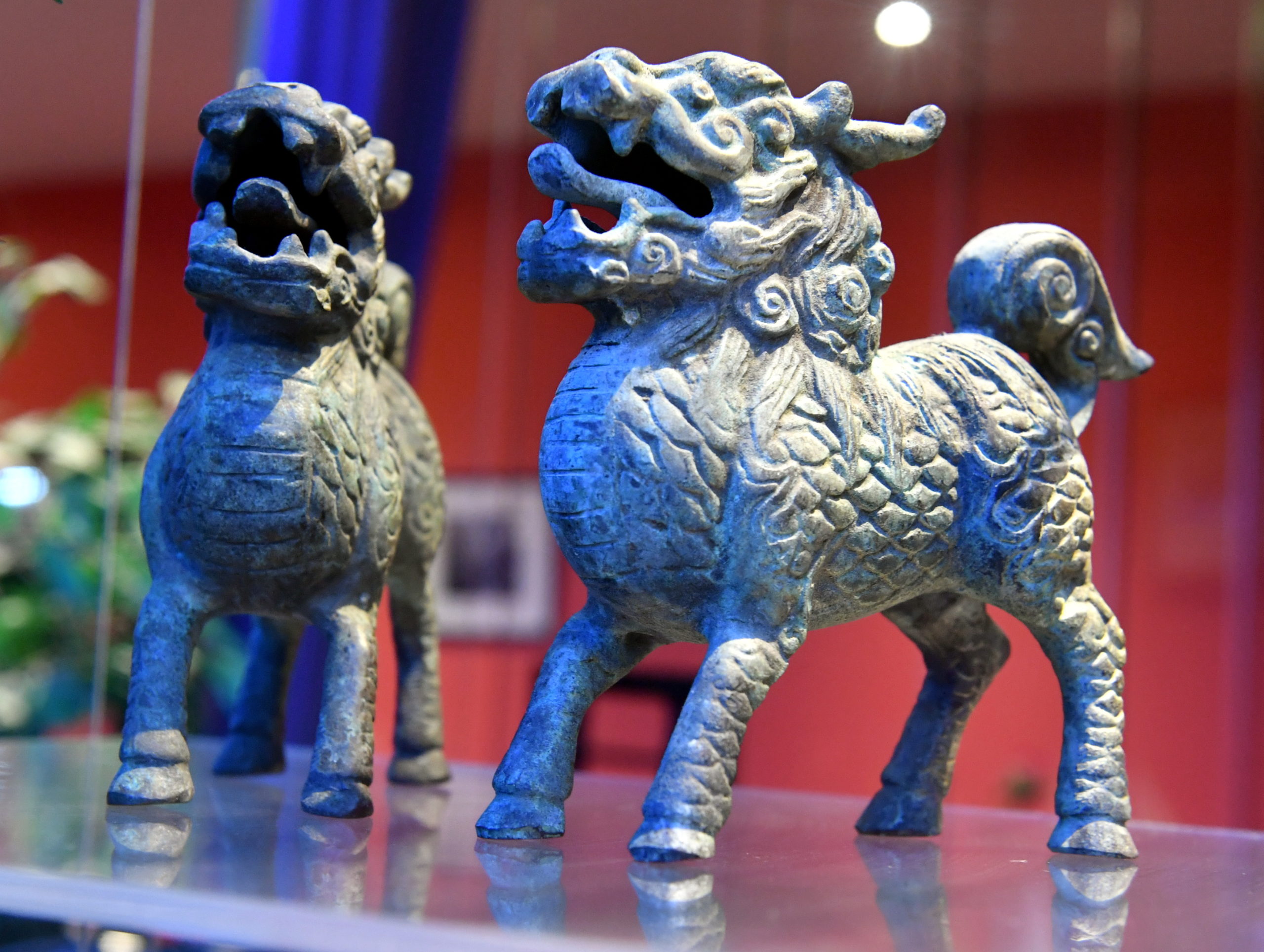 Under normal circumstances, I'd be getting on for stuffed by now. But there's something about this banquet that seems to alter the usual space-time ratio of my stomach. I can eat for Scotland when I'm there.
Which is just as well, because the main courses still had to arrive.
The only issue with banqueting feasting is which of the dishes you go with first. If you start with the Szechuan beef, will that overwhelm the flavours of the lemon chicken? Should the sweet and sour chicken go last for that sweet aftertaste? And which goes best with the fried noodles and which with the special fried rice? Decisions, decisions… or just go for it.
Being a chopstick boy, I was given a small bowl to fill my boots with.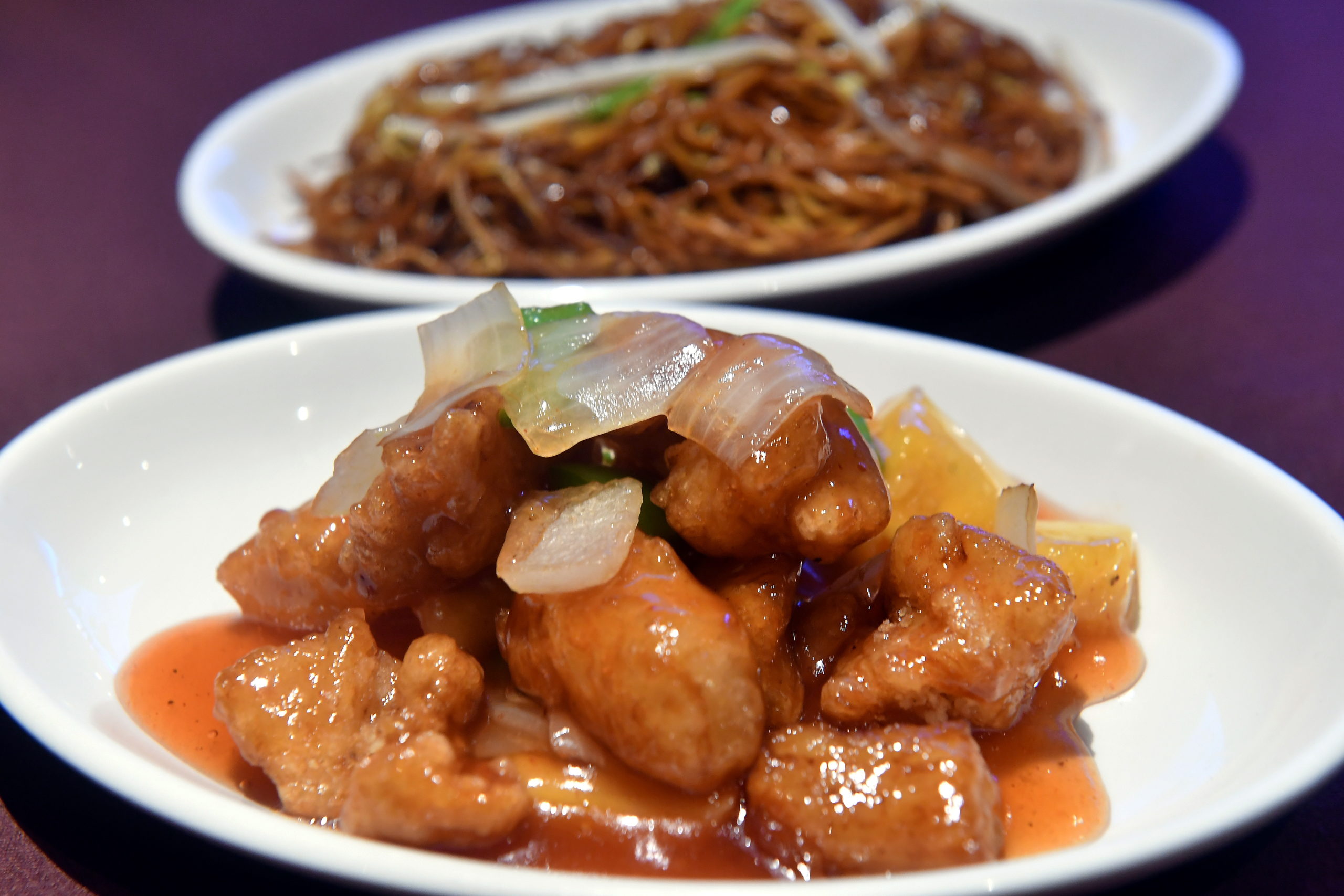 As I spooned the rice into the bowl, it revealed a cast of thousands on the ingredient front. There were big juicy prawns, plump peas, different meats including my personal favourite of yang chow pork, all held together with tasty omelette. I could have just tucked into this as a main course and been happy.
But, as it was, I was busy spooning the beef over. This was a dark, glossy concoction, with slices of the tenderest beef you could ask for, with bamboo shoots and water chestnut adding crunch. It was also a fiery affair, really smacking the chilli down on the taste buds with a "how about that then?". I liked it a lot.
Once that was dealt with, we were into the sweet and sour chicken that had just the right honeyed notes at the top giving way to a vinegary tang at the end. With plenty of peppers and onion it was just delicious, a perfect balance to the heat of the beef.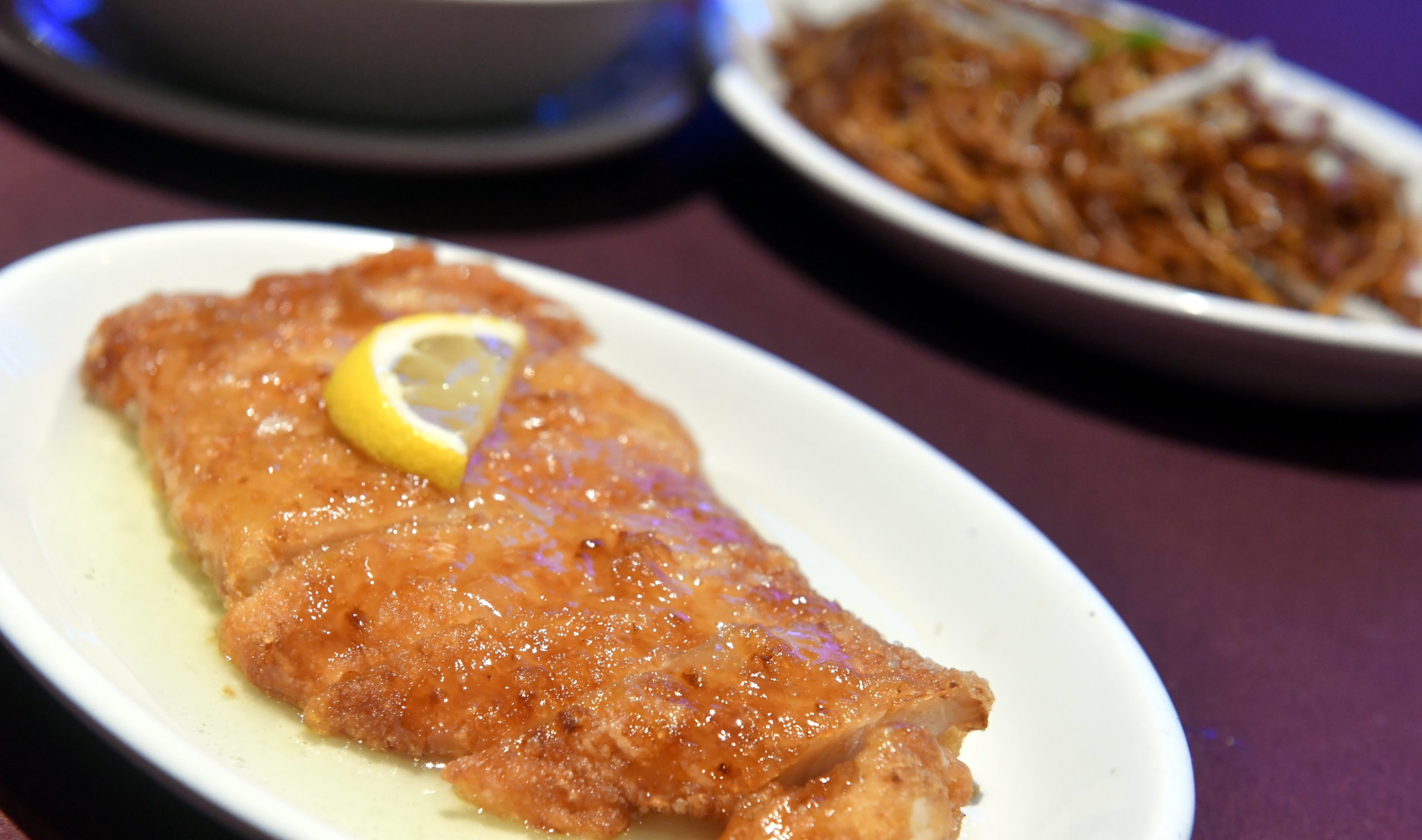 For the sake of variety I turned to the noodles as the base for the lemon chicken. Unfortunately, the smokey-soy flavour of the noodles didn't sit well with the subtlety of this light and fragrant citrus dish. That didn't pose too much of a problem as I simply picked out the slices of perfectly-cooked breaded chicken with its delicate sauce.
Once done, and thoroughly enjoyed, I shovelled on more of the Szechuan beef, which was more than a match for the strength of flavour offered by the noodles.
But things didn't end there. Far from it. There was still plenty of food sitting on the warmers, so the snacking, picking, nibbling and general face-stuffing continued until there wasn't a morsel left.
In fairness, that was more down to me than my dining partner, but we were both happy bunnies by the time the plates were cleared and we were waved cheerio for our – short – journey home.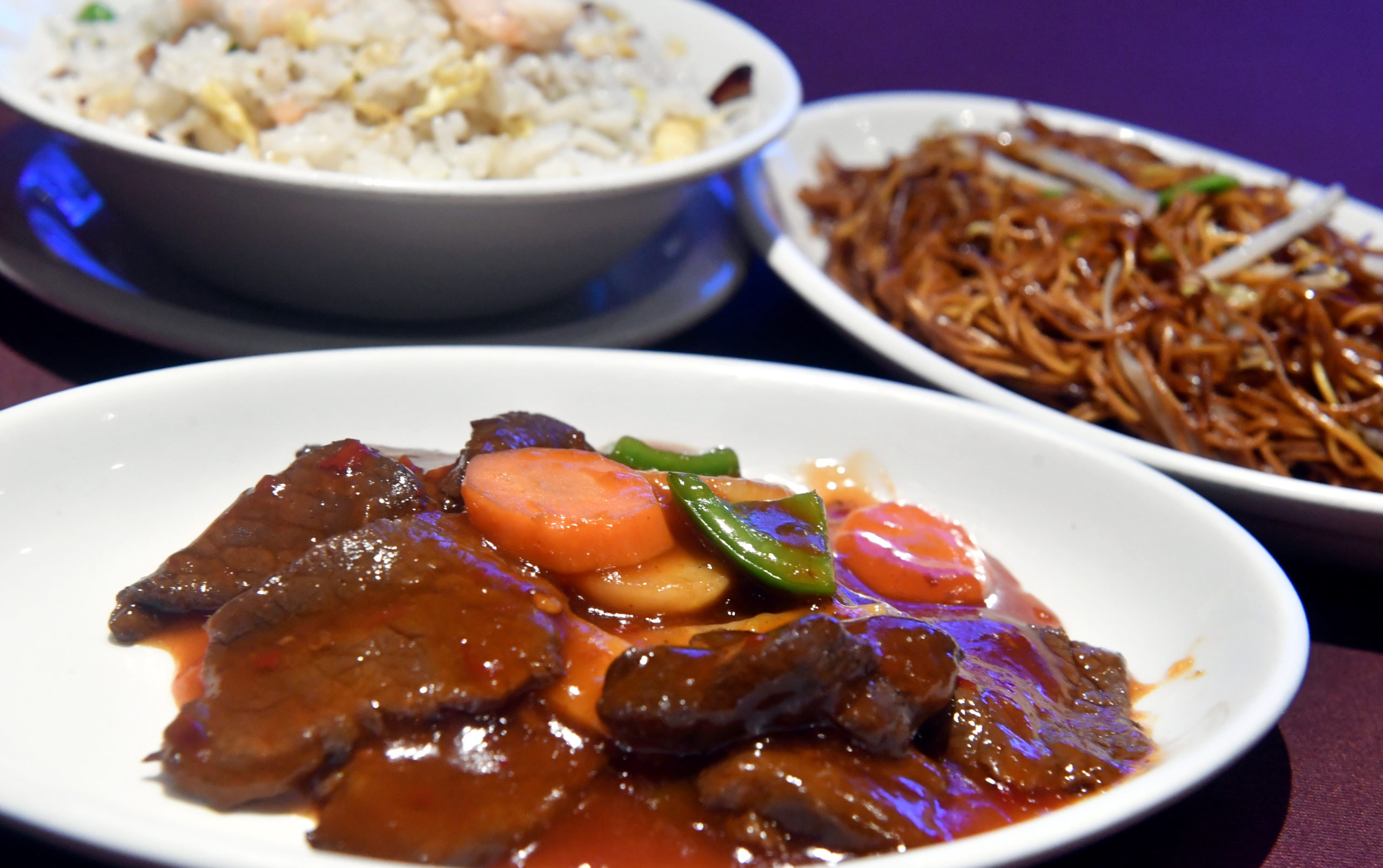 ---
The Verdict
Excellent Chinese cuisine in elegant surroundings with friendly staff. The banquet options are outstanding both in range and value.
Price: £39.80
Address: 309 North Deeside Road, Peterculter, AB14 0UL