Food Review: Melt's Virtual May Day lunchtime deal "is an ideal way to kick off the celebrations" in Aberdeen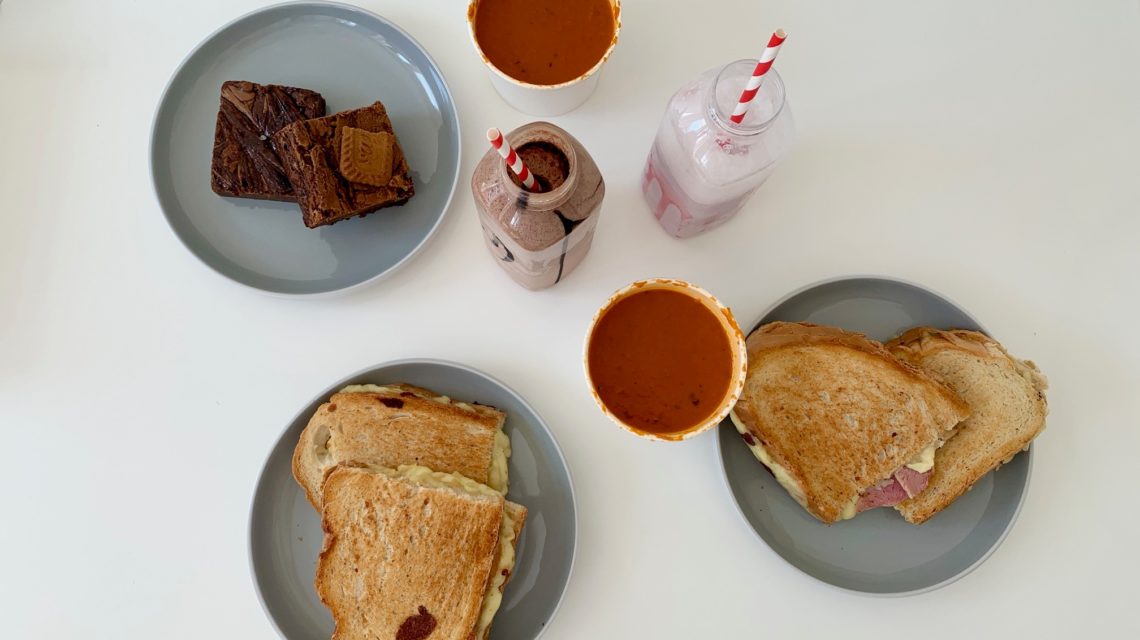 May Day is ultimately all about good vibes, am I right? And what better way to inject some foodie goodness into your Virtual May Day this year than by placing an order with much-loved eatery Melt.
Teaming up to support the city's unique event this Sunday, Melt is offering hungry party-goers a fantastic value meal deal – delivered straight to your door by Aberdeen Taxis.
For just £20, you and your roomies could be digging into two famous Melt toasties, two classic soups and two brownies. And as if that wasn't enough, two thirst-quenching milkshakes are also included in the offer.
Like every May Day before, let's be honest, those enjoying the summer event are likely to be enjoying a cocktail or two – even if they are homemade this year. And it's always wise to have a good feed before consuming any alcohol! With that in mind, Melt's generous lunchtime May Day deal is an ideal way to kick off the celebrations.
In the name of…ahem, research, I was happy to try out the venue's May Day menu ahead of the big day.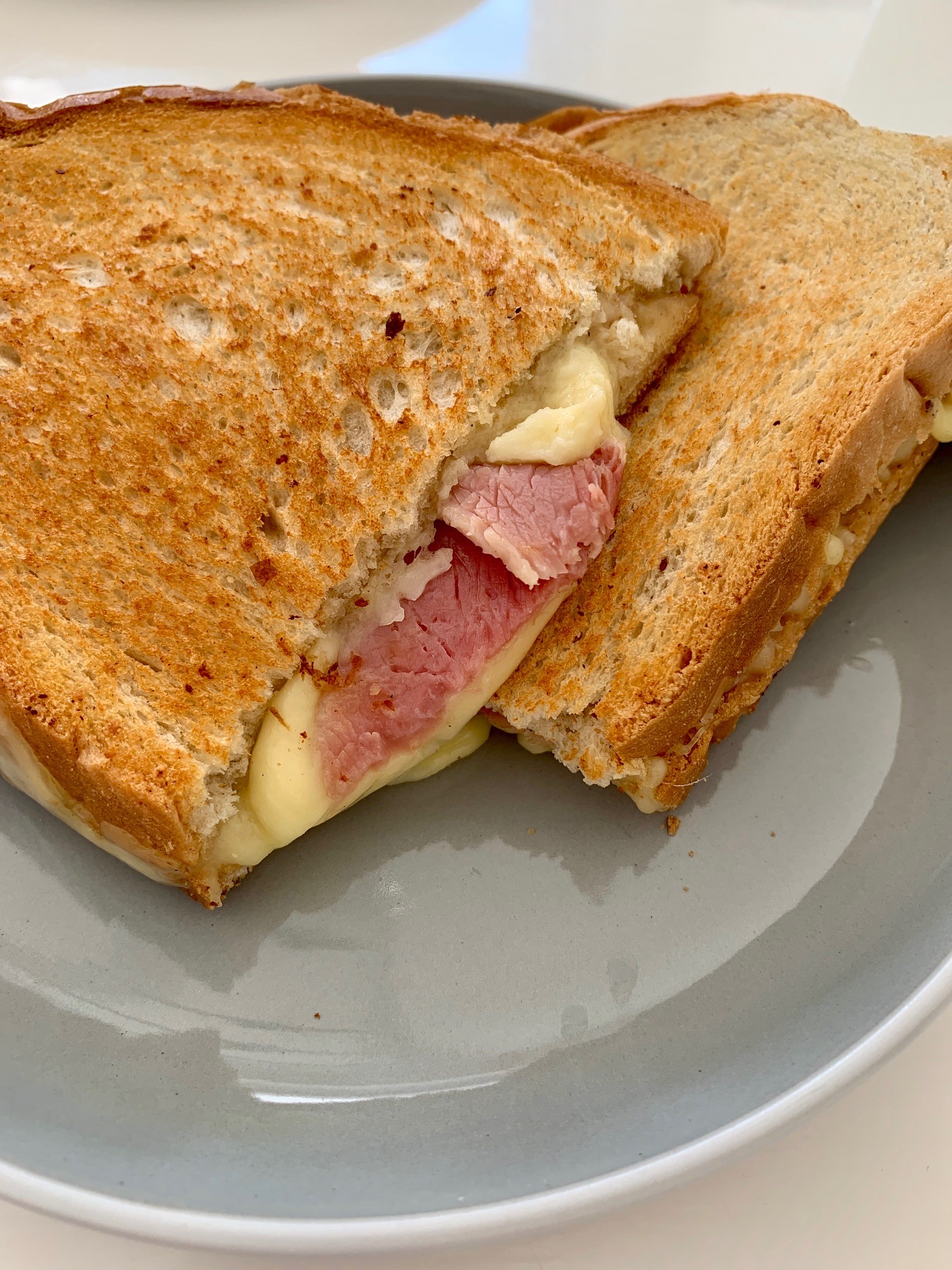 ---
How To Order
---
The process to place an order with Melt is easy. Unlike using Deliveroo or Just Eat, the eatery requested I place an order via email ahead of May Day. Easy.
After logging on to Melt's eye-catching website, I browsed the menu… although not for long because I knew I was after my favourite go-to toastie.
Once I'd made up my mind, I dropped an email with my order details. I was promptly sent payment details to transfer via online banking.
On this occasion, as I was previewing the menu and wouldn't be receiving my meal on May Day, I had to collect my order at a set time from the city centre eatery. However, anyone ordering for Sunday will have their meal delivered to their home.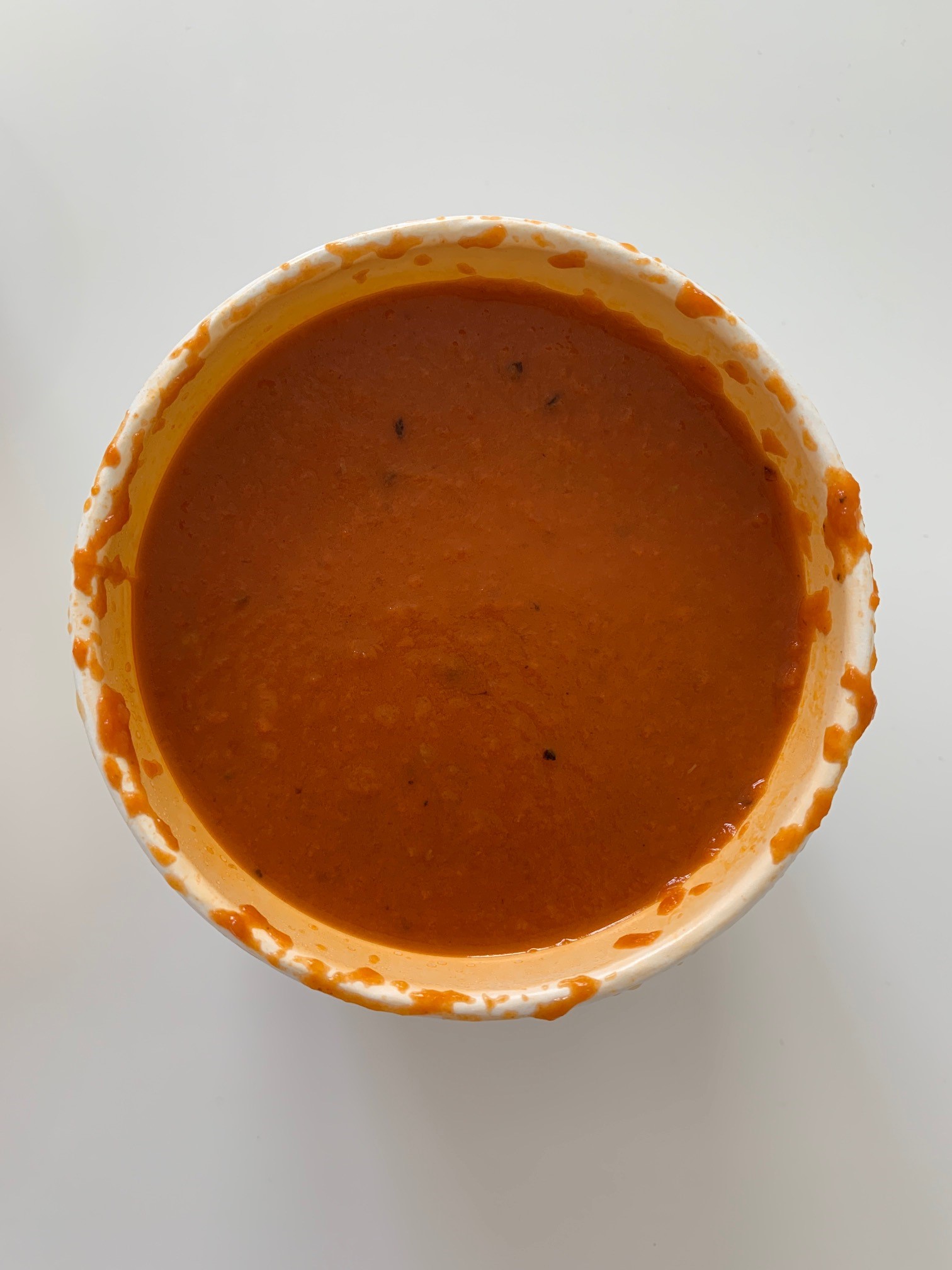 ---
The Food
---
Packed into a snug paper bag, my food was packaged neatly and the two milkshakes were safely inside two plastic screw-top bottles, each with a paper straw. With another scorcher of a day, I was all over my milkshake in a flash.
Sitting in my garden soaking up the sun, I took a big gulp of the ice cold soft drink and immediately my taste buds were met with a burst of sweet cherry flavour. I'd opted for Melt's cherry bakewell milkshake as I absolutely adore the wee delicious bakes.
Creamy and pink, the cherry flavour was prominent, but avoided being sickly. Created with dark cherry ice cream, whole milk and cherry and almond syrup, it was a winning way to start my meal.
My sweet-toothed boyfriend very nearly inhaled his Nutella milkshake as he sat next to me. Luckily, he was generous enough to give me a sip.
Sweet, rich, creamy heaven, it was made using Nutella ice cream, spread and whole milk.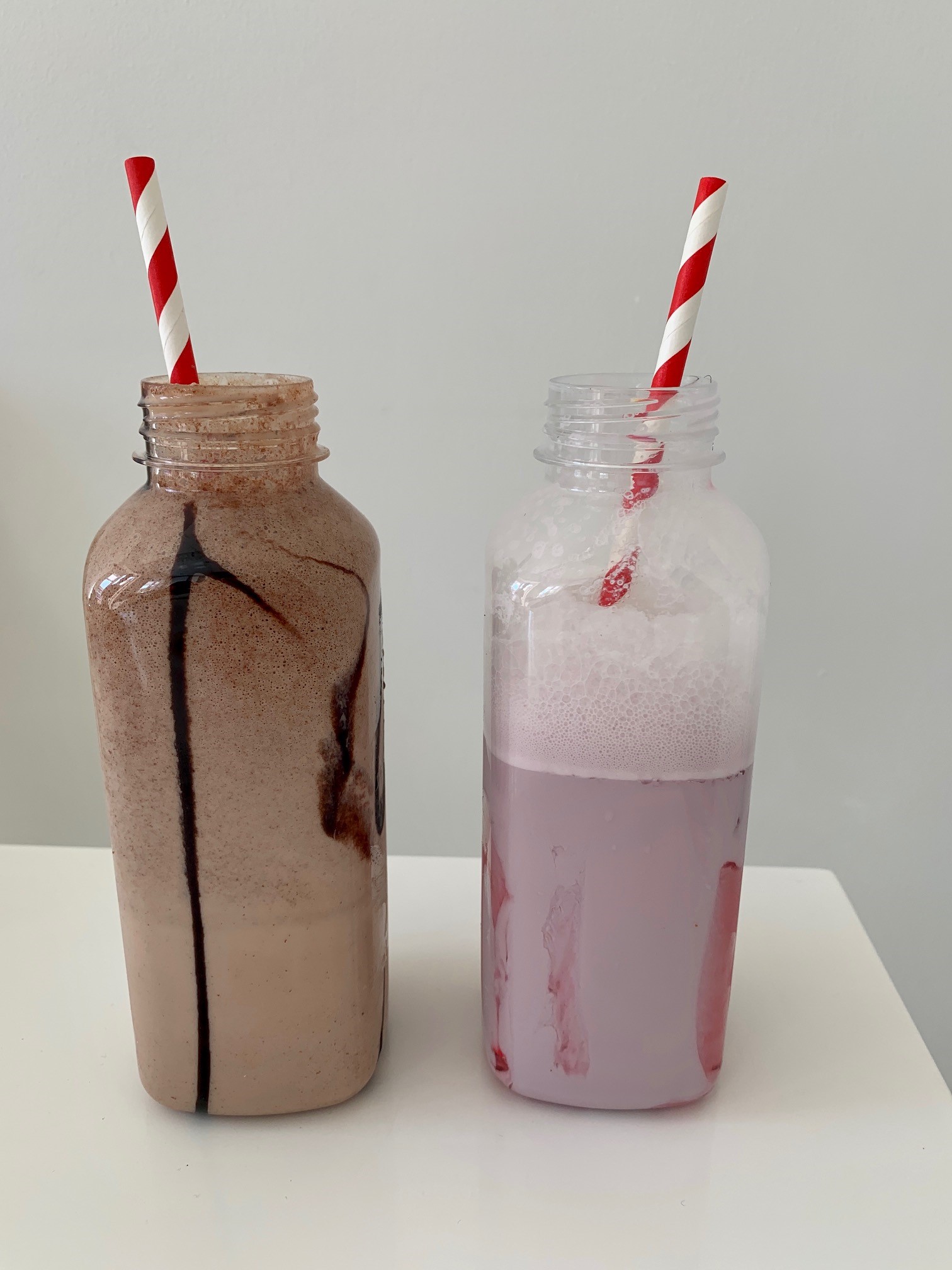 Initially I began slurping down Melt's classic tomato soup like a starter, but I soon began to copy my boyfriend's actions, dipping my toastie into it. The result? A winning combo.
It was clear the soup was lovingly homemade.
A thicker soup, it had a real tangy punch. Perhaps a slight spice almost.
The best word – apart from tasty – to describe the soup, is comforting. Only homemade soup can give you that feeling.
As for my favourite Melt toastie, well, it didn't let me down.
A reliable, brilliant combination, I had ordered a mac and cheese toastie. H-e-a-v-e-n.
Two large slices of fresh bread, which were toasted to golden perfection, contained a generous helping of 10 out of 10 macaroni.
OK, it's not the lightest meal, but my goodness it's good.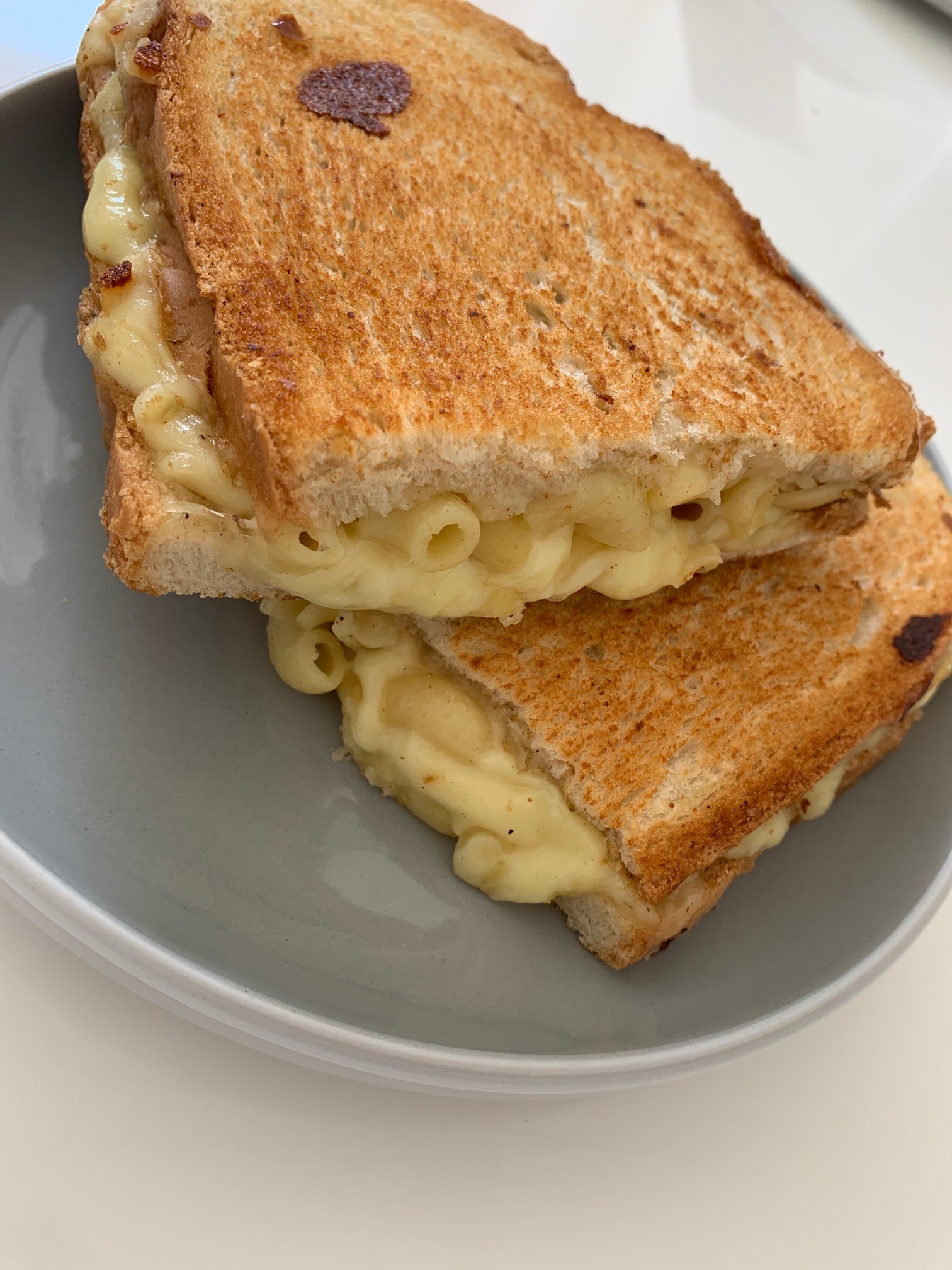 A dream team together, the bread and macaroni flavours couldn't complement each other any better if they tried.
Meanwhile, my boyfriend was busy tucking into a ham and cheese toastie.
Toasted on white farmhouse bread, it was cut in two for ease and slices of honey roast ham were nestled inside with wholegrain mustard and cheese.
By this point we were both feeling pretty full, but there's always room for dessert, which came in the form of a chocolate brownie and Biscoff brownie.
Opting to share the two, I sliced up both sweet treats into thick squares.
The original brownie was perfectly gooey and overloaded with a rich chocolate taste. It melted it my mouth and left a fudgy aftertaste.
More-ish, I could have definitely polished off more than one of those utterly delicious bad boy brownies.
Equally as mind blowing, the Biscoff brownie was soft, buttery and sugary all at once. With a Biscoff biscuit on top, it added a nice alternative crunchy texture to the mix.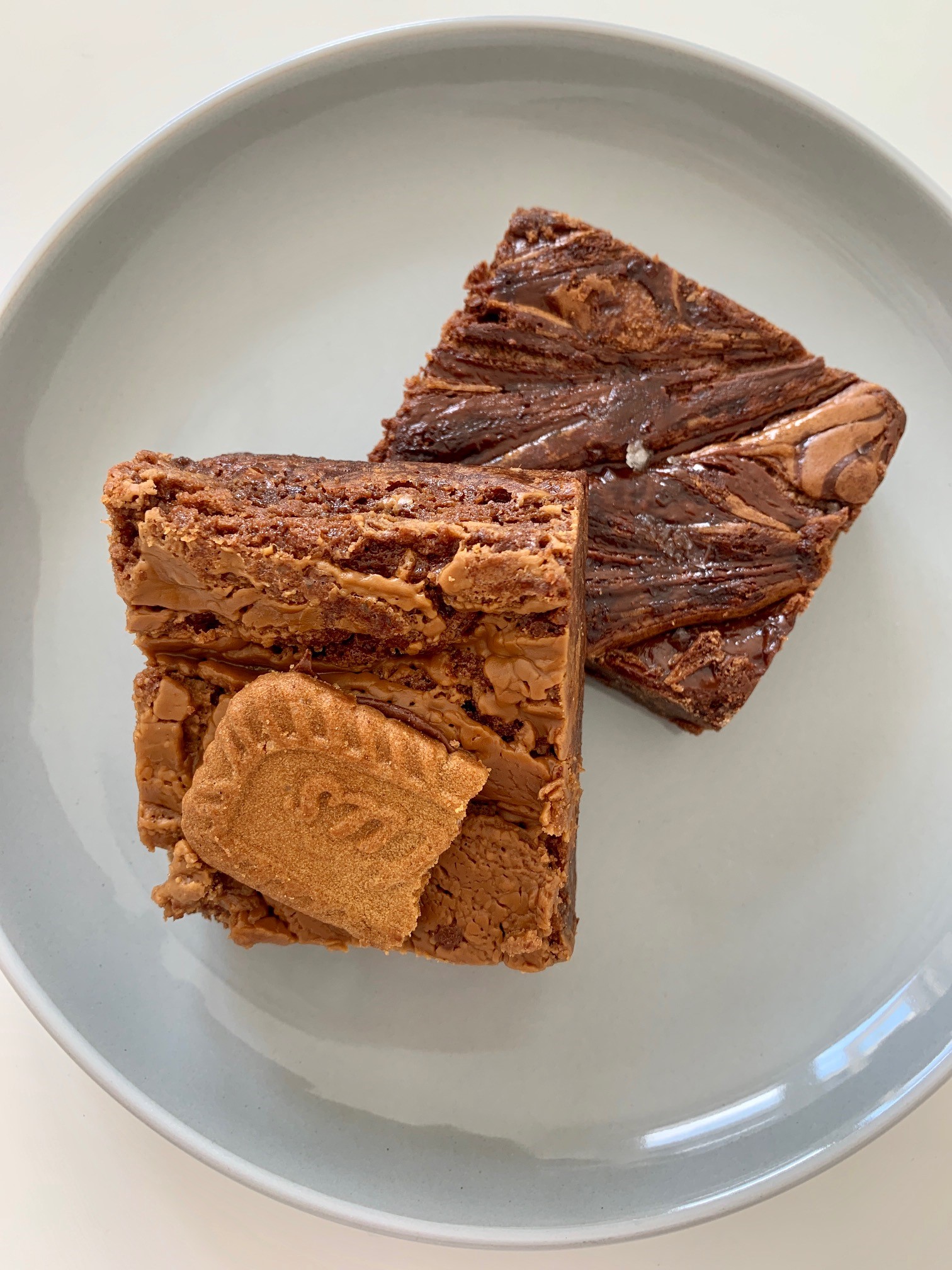 ---
The Verdict
---
Offering fantastic value for money, Melt's meal deal is the perfect way to set you up for a day of drinks and DJ sets.
Filling and delicious, the menu is an ideal way to kick off Sunday's Virtual May Day and introduce some good foodie vibes.
With £2 of every order going to Mental Health Aberdeen and NHS Grampian's endowment fund, it's a great way to show your support for not only local business, but local charities too.