Food Review: Madame Mews offers 'some of the best Thai fare in the north-east'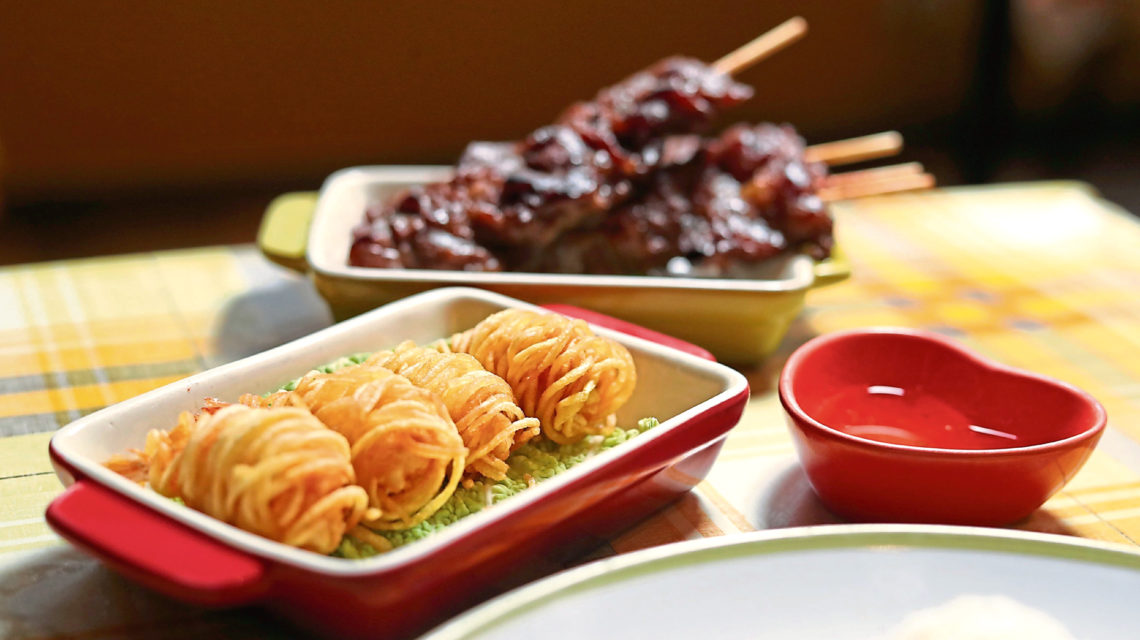 I have a food-related confession to make. I had never been to Madame Mews until recently. However, I had heard rave reviews, especially from my colleague Scott. We would salivate over his lunchtime stories when we were in the office many moons ago! I have only recently had the pleasure of enjoying Mew Garthley's outstanding fare. And outstanding it was.
Having previously been based in the Aberdeen Market on The Green, Mew and her team have now relocated to Summer Street and are based in the former Flippin' Cheese restaurant.
Heading along a few weeks ago while we were in Tier 2, I called on my noodle-obsessed sister to give me her verdict on the place.
Having struggled to get a table previously (this is always a good sign in my opinion) I managed to bag us a table within the hour a few Saturdays ago for lunch. This meant it was a race against the clock to get ready and out the door. We managed, just, and met one another outside the venue.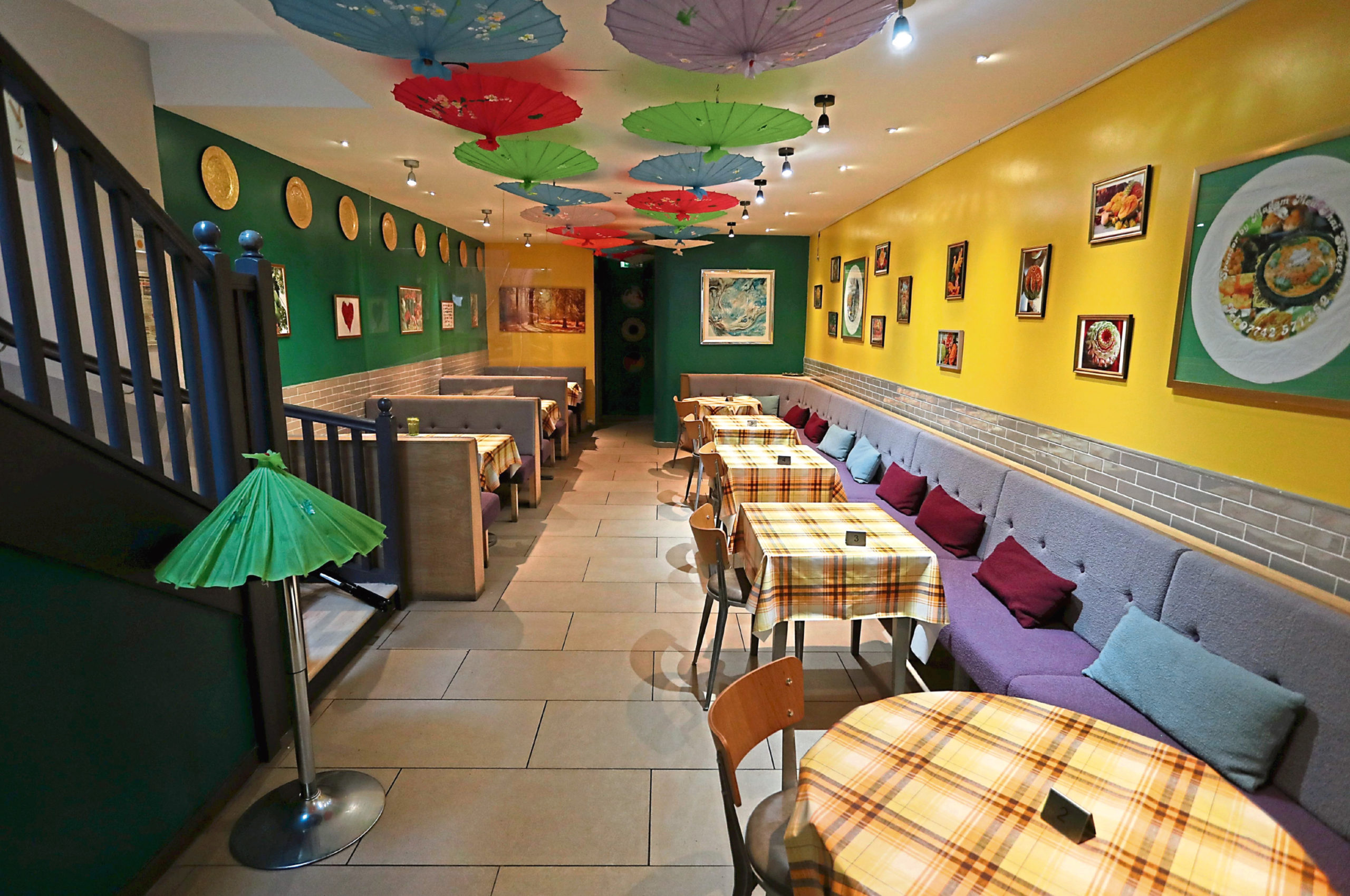 Placing our masks on, we stepped inside the restaurant and into the kaleidoscope of colour.
From bright green and yellow walls, to traditional Thai oiled umbrellas hanging from the ceiling, not to mention a variety of colourful pictures hanging from the wall and decorative items, the venue is a feast for the eyes.
Greeted by the friendly staff, we sanitised our hands and they then led us to our seat and left us to fill out a piece of paper with our details for track and trace.
We were handed a laminated menu each with featured pages of options. I couldn't quite believe how much was on offer. Any Thai dish you could name, it was there, as well as a few favourites like curries, noodle dishes and more.
The menu is all numbered, so it made it easy to order, although it didn't make choosing any easier.
We swapped our usual Diet Cokes for more traditional Thai drinks. The Thai roselle flower one sounded too intriguing to pass up. My sister tried the iced lemon tea. We then opted for starters to share.
---
The Food
Our drinks arrived shortly before our first course and I was quite taken aback as to how sweet the floral drink I had ordered was. Described as a sweet and sour drink by our server, I suddenly understood his vague description as it really was sweet. Not in an artificial sugary way, but almost a watery syrup kind of way. Notes of red berries like strawberries and raspberries came to mind, but it was mainly hibiscus I could taste once I had figured it all out. My sister's iced tea was delicious and extremely refreshing and was served with big slice of fresh lemon.
To begin our Thai feast, we started with Manfrang Phan Kung (4), which is king prawns wrapped in potato string and served with chilli sauce, and Madame Mew's Moo Ping (8), a BBQ pork dish which has been marinated in an oyster sauce on skewers. If you order one dish at Madame Mews, make sure you try those skewers. Succulent, juicy and packed full of flavour, each one was absolutely outstanding. I only wish I hadn't mentioned sharing as I could have easily demolished the four myself. The sauce dripped off the tender meat which had been grilled and the pieces slid off the skewer very easily. The spoon and fork we'd been given to eat with had been forgotten, it was too finger-licking good to worry about cutlery. It was a heavier dish than the seafood one, and both were excellent.
On arrival, the king prawns were lovely and hot. Crunchy on the outside, the thin strings of potato trapped the prawn tightly inside. Condensed into a spiral, the sweet chilli sauce it came served with had a short but sharp kick to it and some lime or citrus juice coming in at the back of the flavour.
The main event quickly followed; Madame Mew's Phad Thai (27) for my sister and Phad Priaw Wahn (42) for me. Her Phad Thai was the biggest portion I had ever seen and was packed with veggies including carrots and beansprouts. The chunks of chicken were huge but incredibly moist, and she slurped up the thick yet light rice noodles easily. The sauce was heavenly and the crushed peanuts bundled on one side added an extra crunchy texture to the dish.
I had added seafood to my sweet and sour dish. Served with sticky rice in the shape of a butterfly, the portion was also very large and again featured lots of veggies, this time more al dente peppers, tomatoes, onions, carrots and chillies. The seafood wasn't just juicy prawns, but delicious soft scallops and a few pieces of very chewy squid in there, too. It was an absolute feast and the seafood and chicken were well worth adding for an additional 60p. Struggling to finish both of our meals, my sister asked to take hers home in a carryout box and enjoyed the rest for her dinner later that day.
We left full, walking through the restaurant which was packed with hungry diners.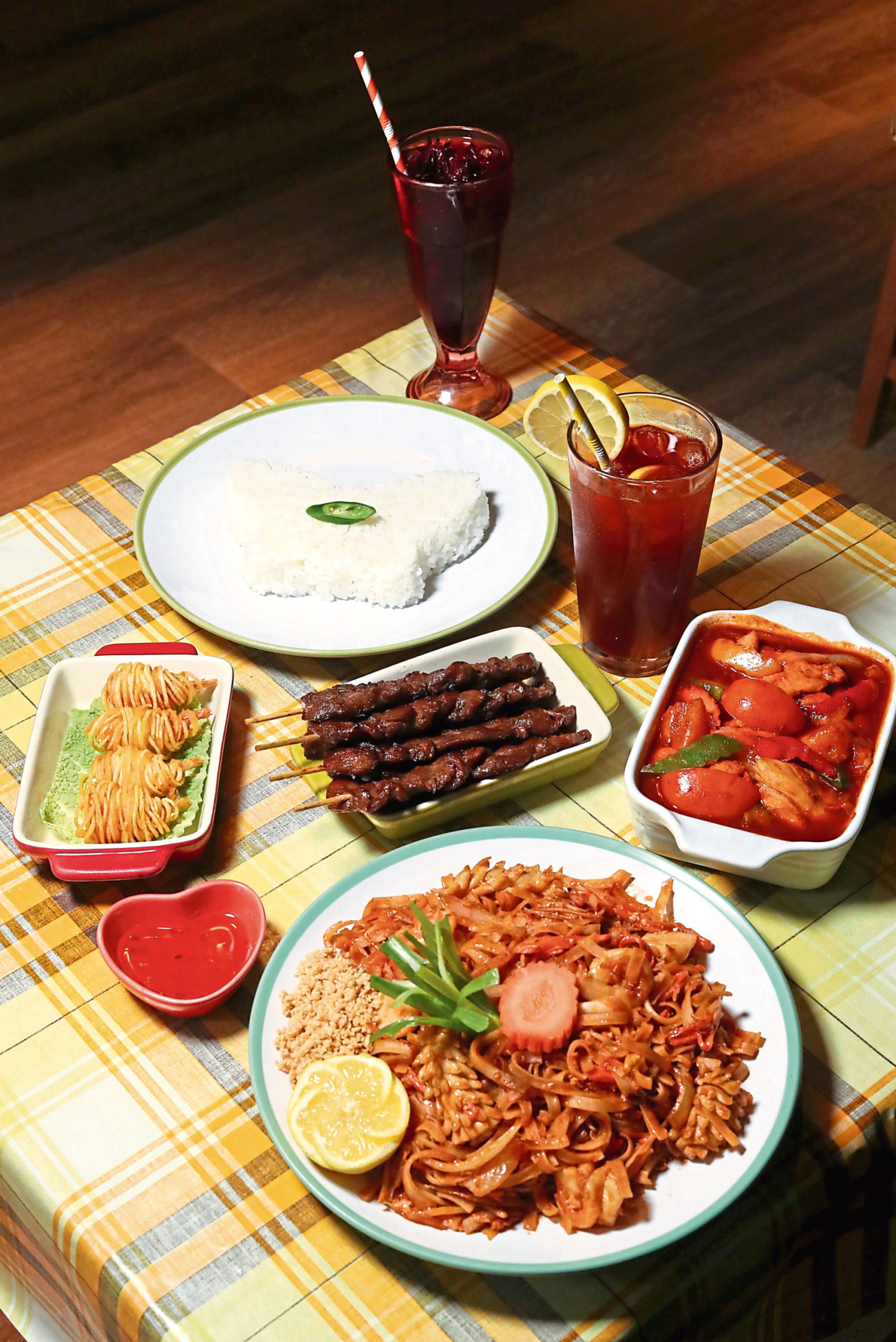 ---
The Verdict
If you haven't already, you must go and try Madame Mews. While the food is outstanding and easily some of the best Thai fare in the north-east, most of the dishes were priced around £7-£8 which I thought was excellent value given the huge portions you receive.
And if you can't eat it all, take it home. There's no such thing as over-ordering here! I already can't wait to return once Tier 4 restrictions are lifted.
---
Price: £32.10
Addeess: 7 Summer Street, Aberdeen, AB10 1SB